Today's post is sponsored by Wayfair.com I have received products for this post, but the words are my own.
My front door has a brand new look and I'm so excited about it! We have installed a Smart Touchpad Deadbolt with Wifi Camera Hub by Delaney
My old deadbolt and doorknob were original to the house. And let's be honest here. They were ugly. But honestly, replacing them wasn't a top priority when I first moved in. After all, I needed a refrigerator! But recently replacing those old brassy fixtures recently moved up on the priority list and when Wayfair contacted me about new ones, I couldn't say yes fast enough!
Take a look.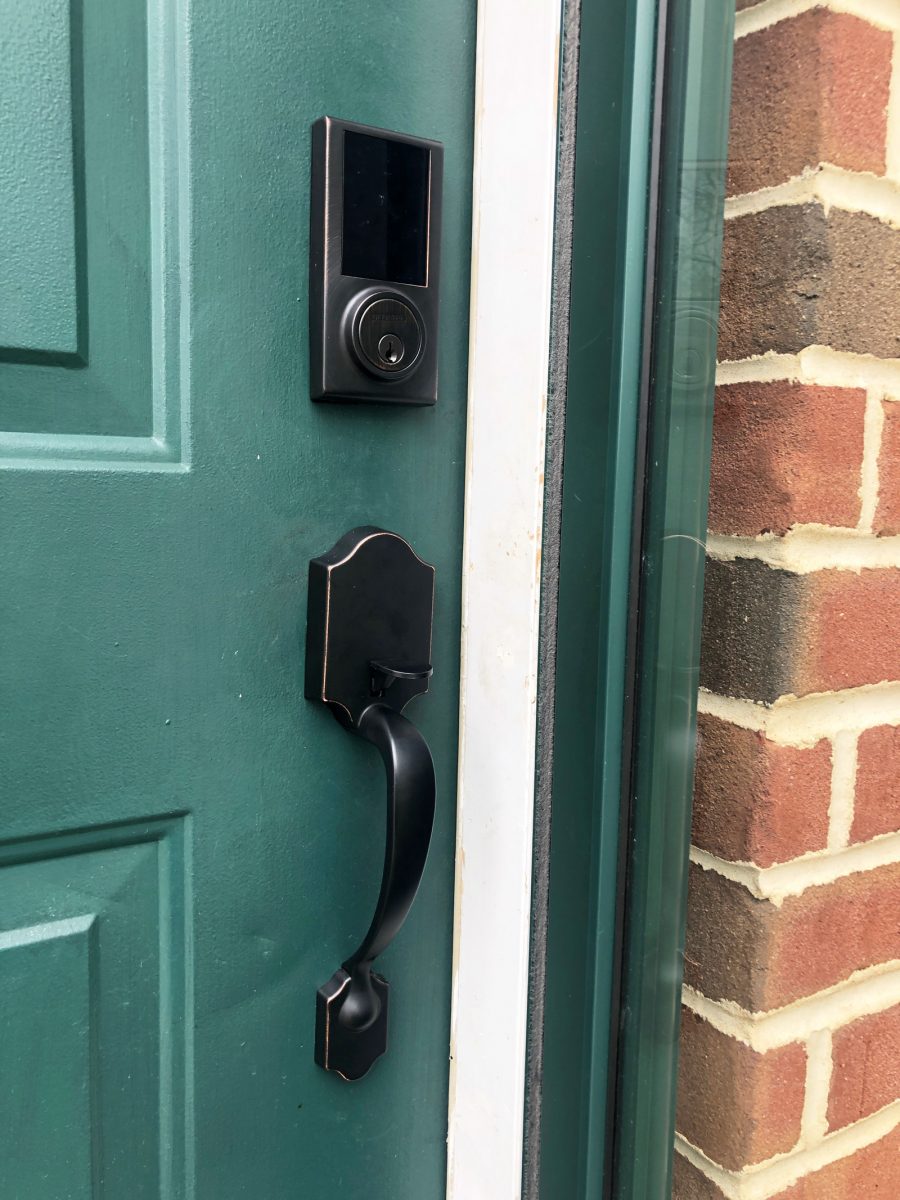 I must admit that I did not install this lock and new door handle. My husband did. And unlike me, he is not a DIYer. Actually, he is pretty much anti-DIY. I'm the DIYer in this house. But I had a lot of things going on and he volunteered and I let him. He said it was not hard at all and only took about an hour or so.
But he forgot to tell me when he started so I didn't get a picture of the old dead bolt lock.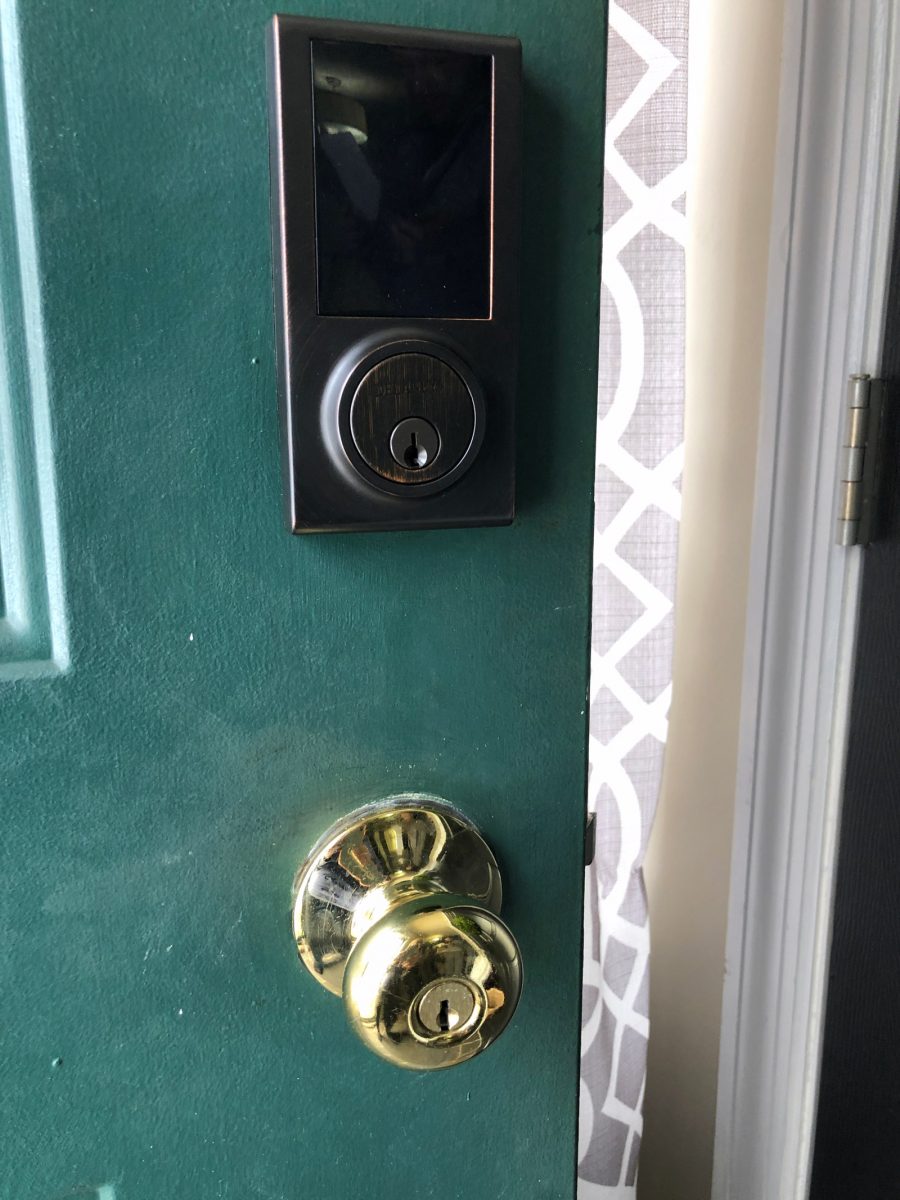 Just know that it matched the old, brassy doorknob.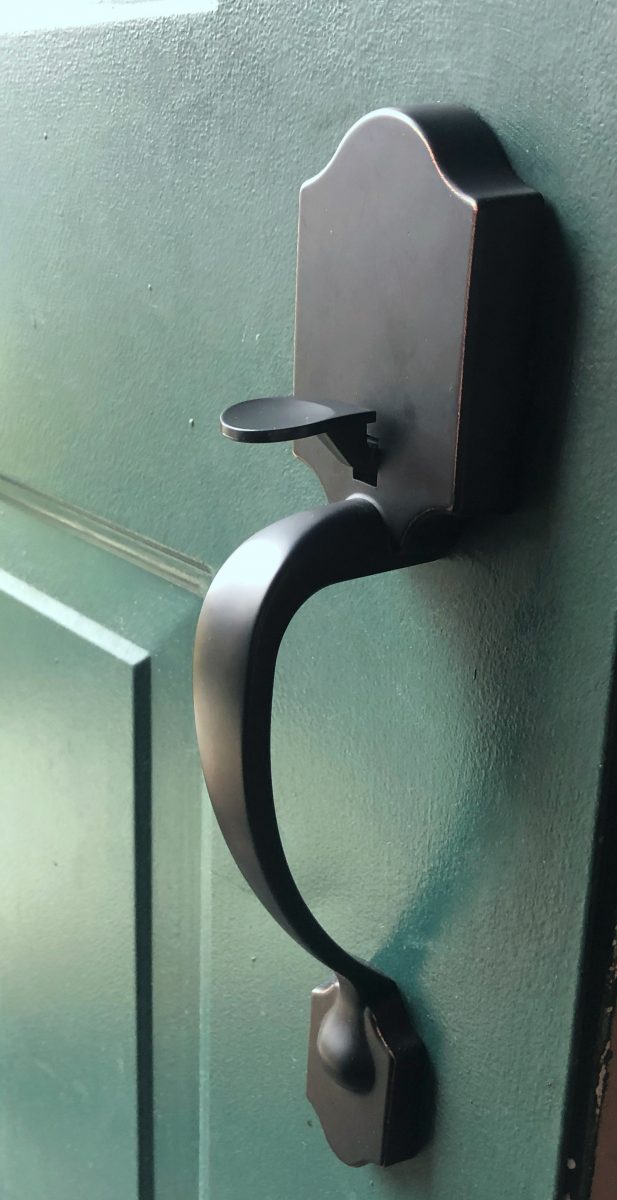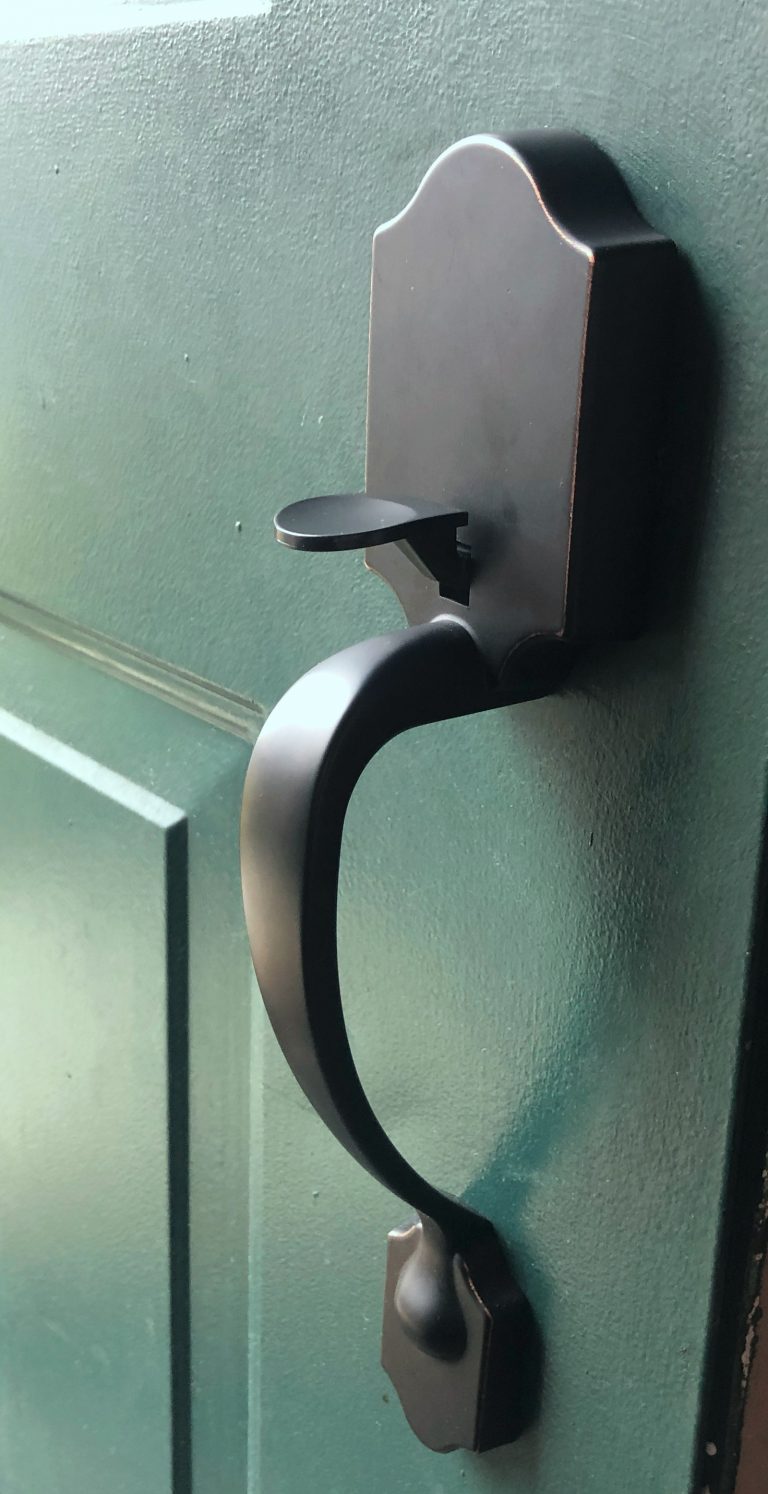 Check out this fancy schmancy smart lock. So much better, wouldn't you say?!?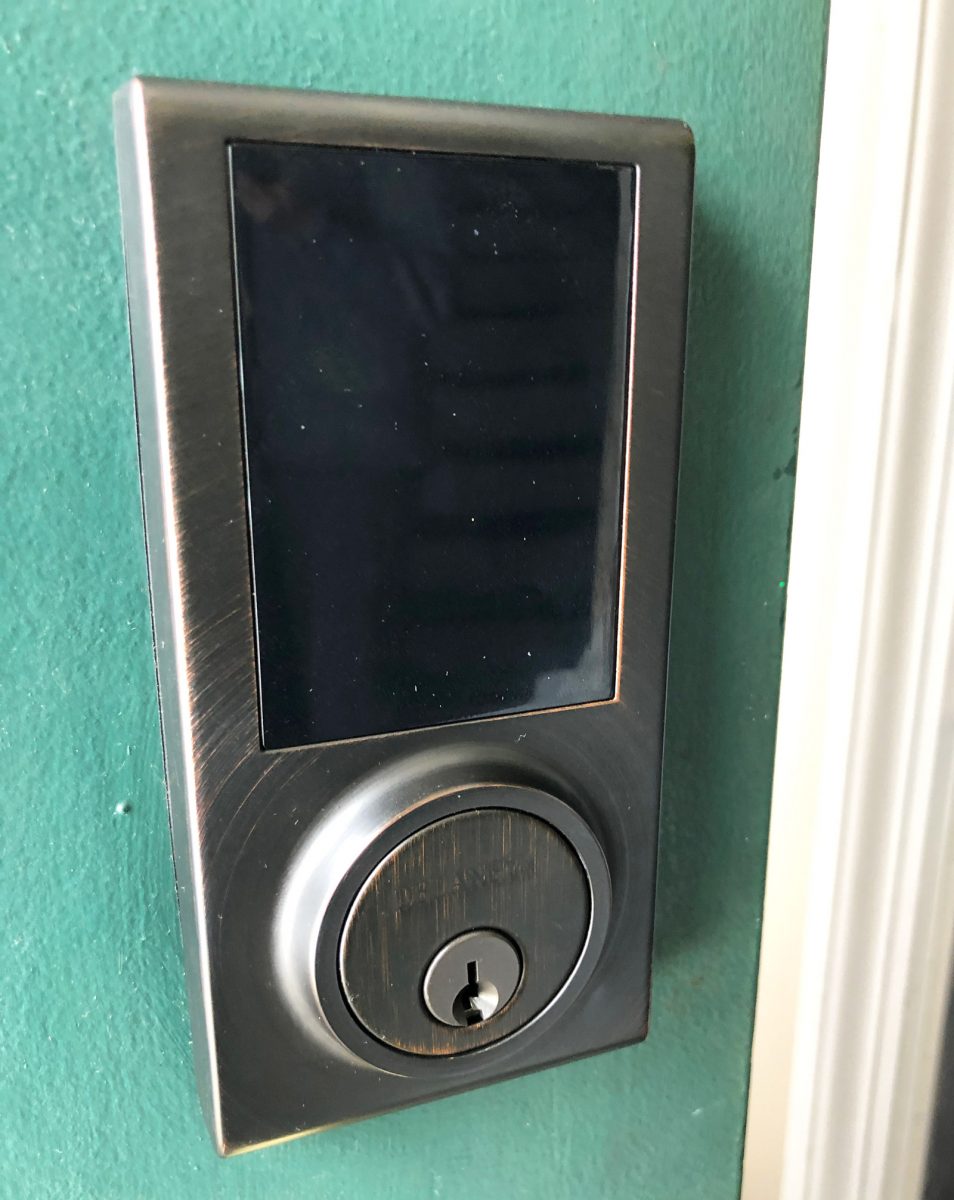 Delaney Hardware's ZW300 Touchscreen Smartlock offers convenience and security. Entry is made via touchscreen code, mobile app, or mechanical key. With Delaney's smart home control app, I can manage who is entering my home from anywhere. Find out more here.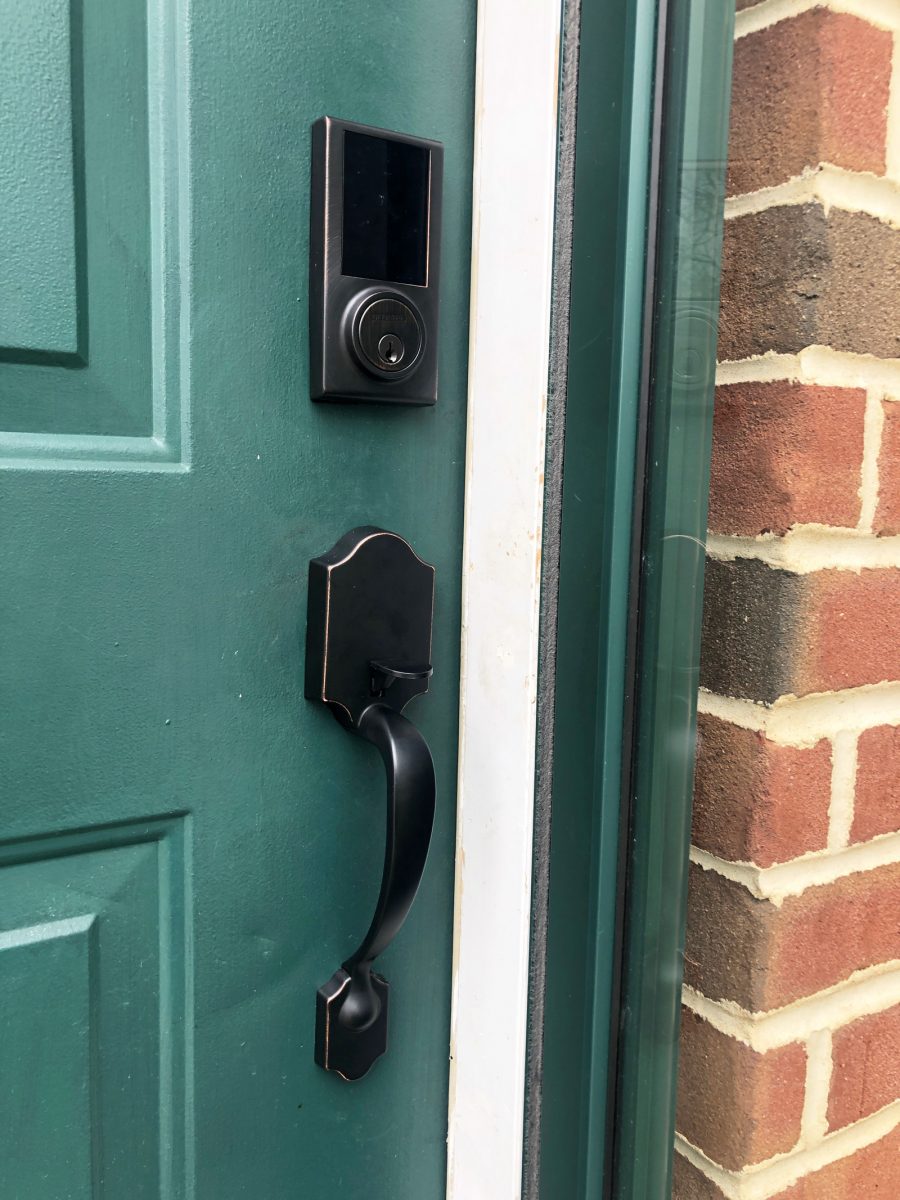 Not only is my new smartlock smart ; ) It also looks good! Everything else we have is smart: smart TV, smart phone. Now I have a smart lock!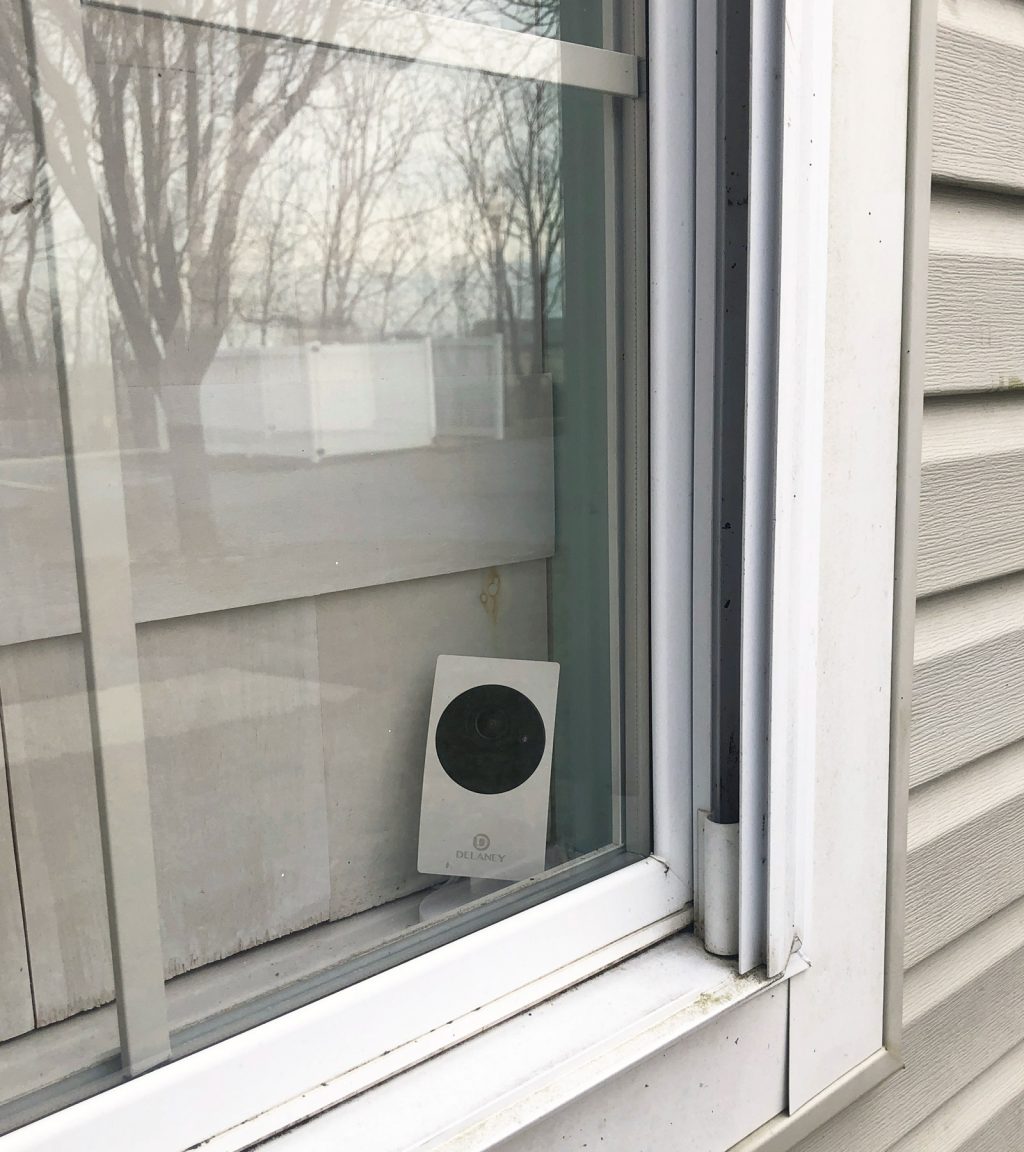 And I feel so much more secure. I work from home and most days I am by myself. The camera that we placed on the window sill in the kitchen is facing the door. If I hear anyone out there, all I have to do is look on the app to see who's at the door! Isn't technology amazing!?!
You can find this deadbolt lock, matching handle sets, and many other smart and electronic door locks on Wayfair.com by clicking here.