Welcome to my Christmas Home Tour! Are you ready for Christmas? I'm not quite there yet, but my home is finally decorated. Want to take a peek?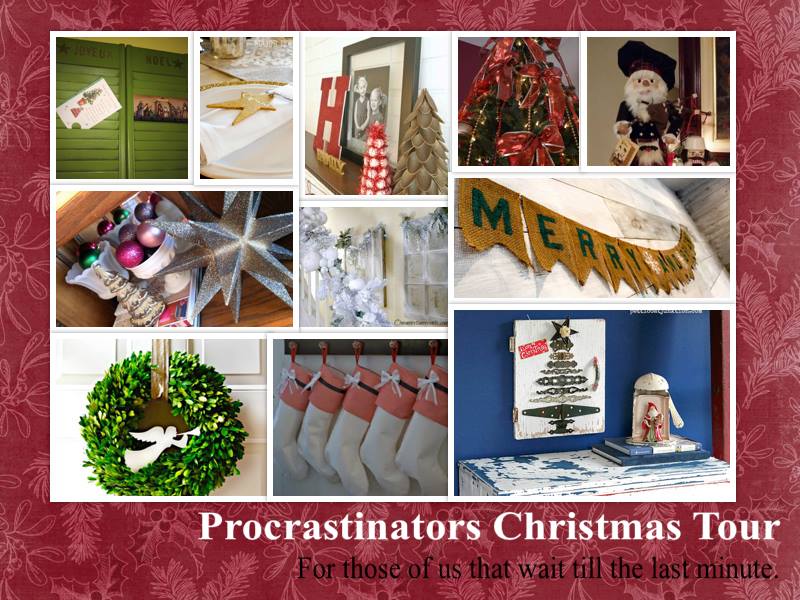 There are a total of 15 Holiday Homes on this Procrastinators Christmas Tour. Be sure to click on the links later on in this post. And there's also an incredible giveaway for you to enter, so be sure to enter at the bottom!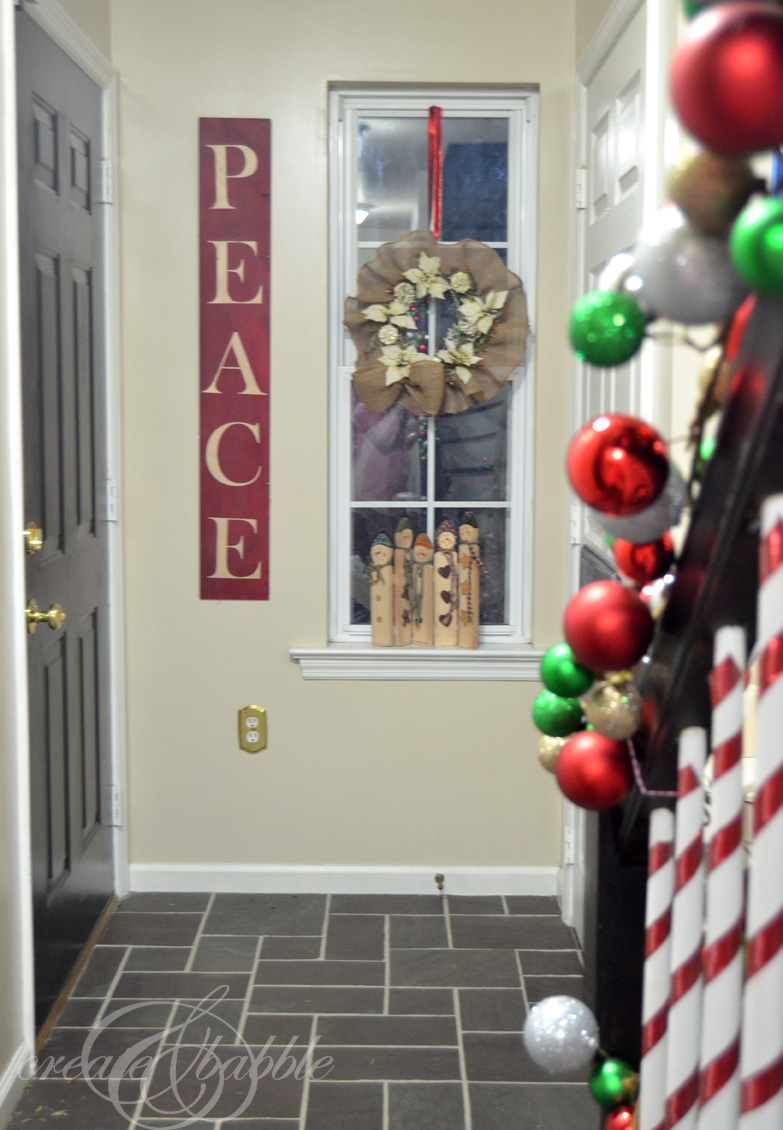 I never really think of myself as a procrastinator . . . just very busy.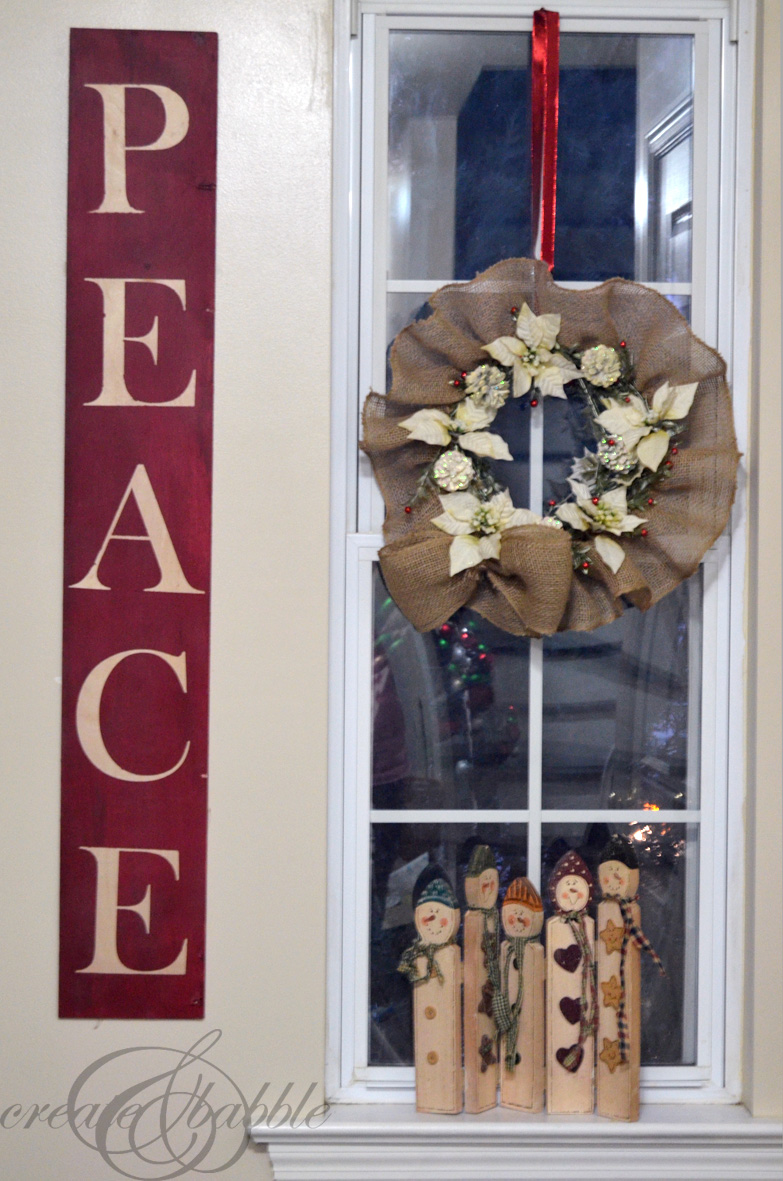 Sounds like a good excuse to me!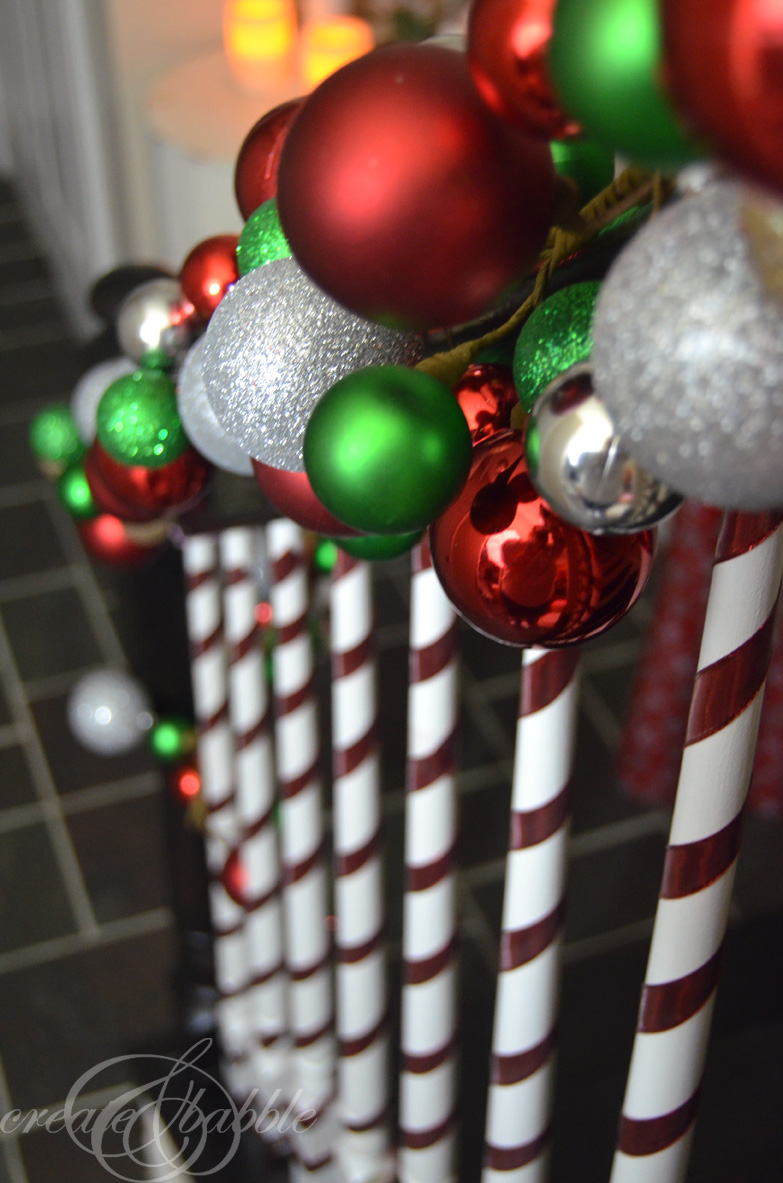 I almost always tend to decorate for Christmas with traditional colors.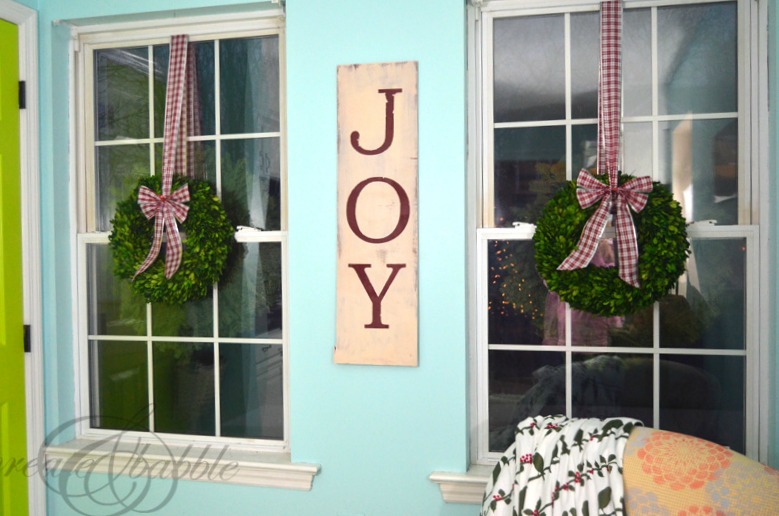 Call me old-fashioned, but nothing says Christmas to me like good old red and green.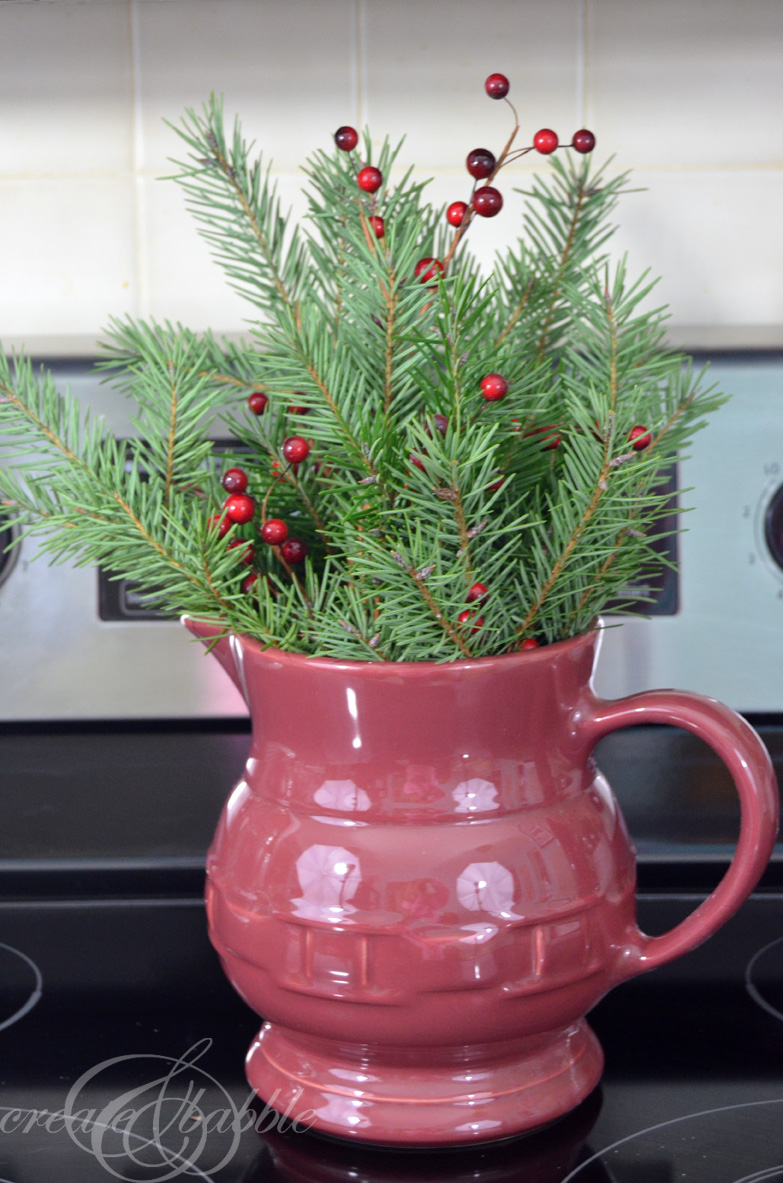 Don't tell my HOA, but I snuck out in the cover of darkness to snip a few small branches off of an evergreen in the common area. They'll never know.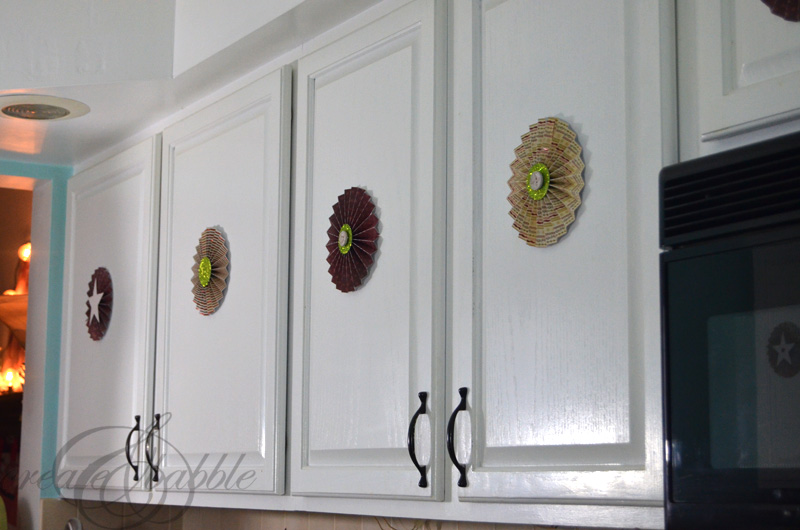 The white cabinets in the kitchen were screaming for some Christmas cheer.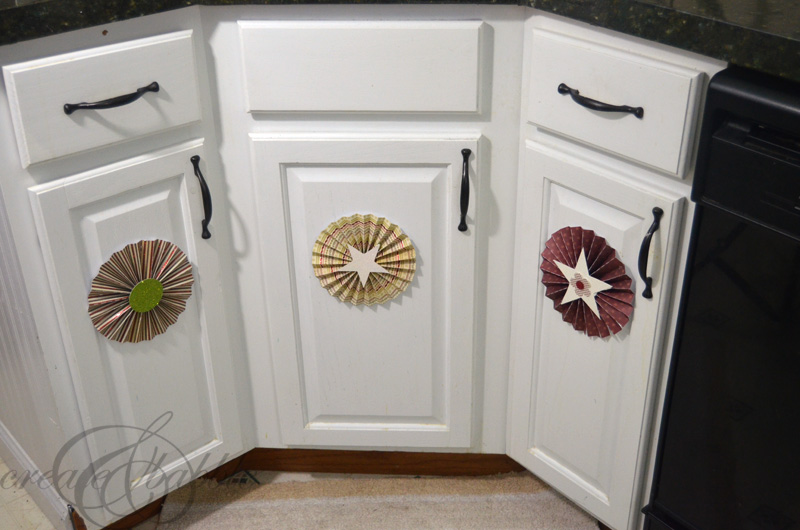 Paper medallions attached each door front was a quick and easy decorating solution.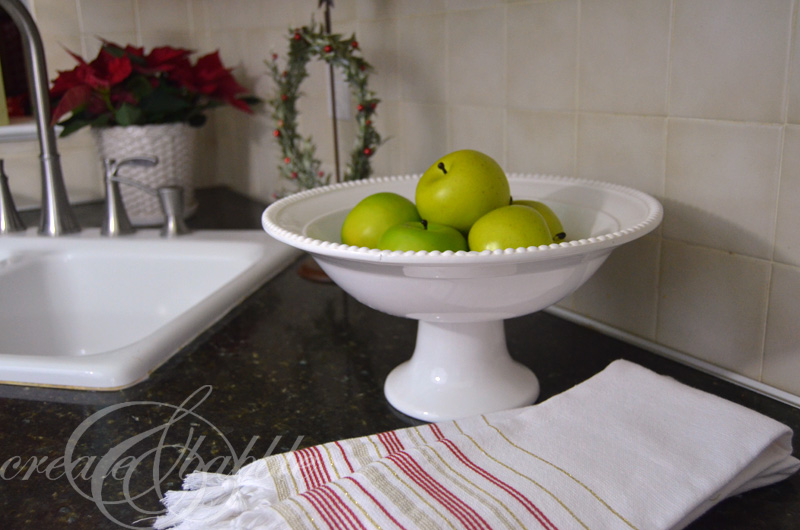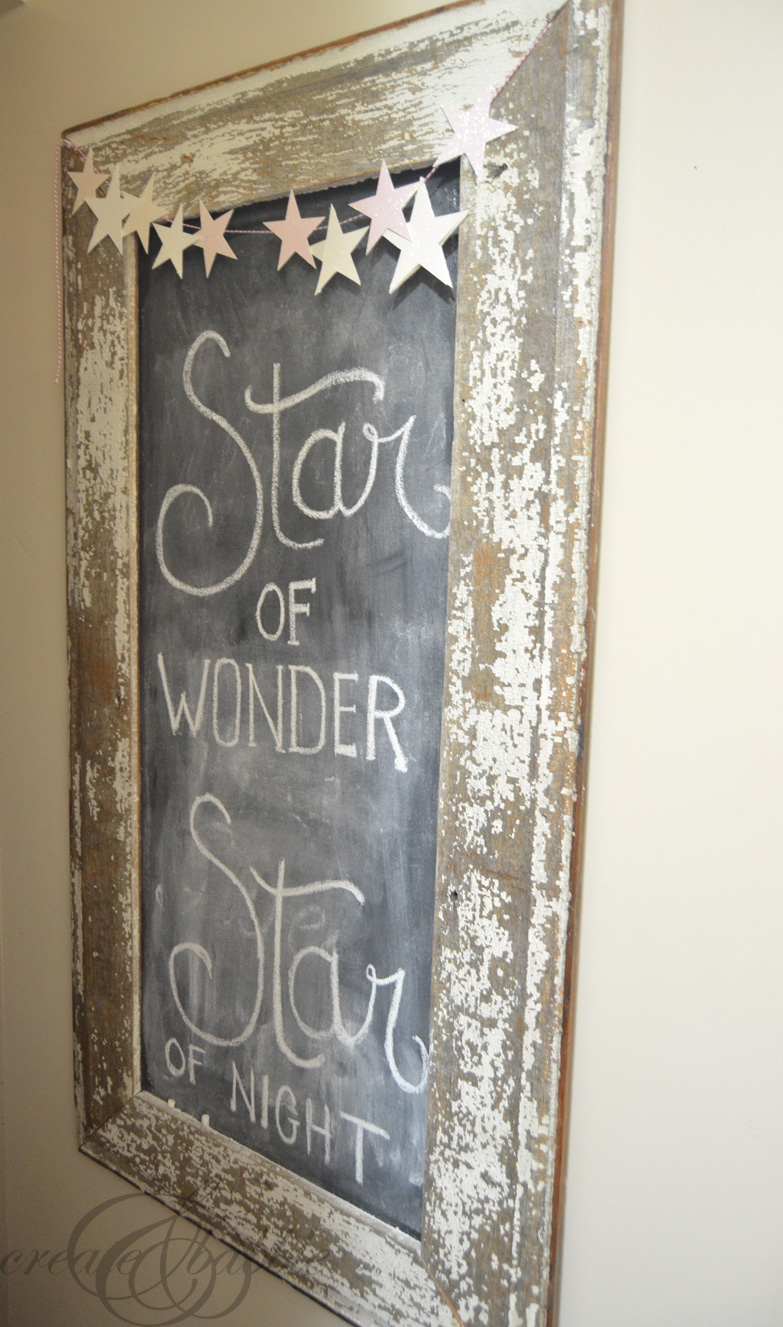 An artist, I am not, but I think I did okay on the salvaged wood chalkboard.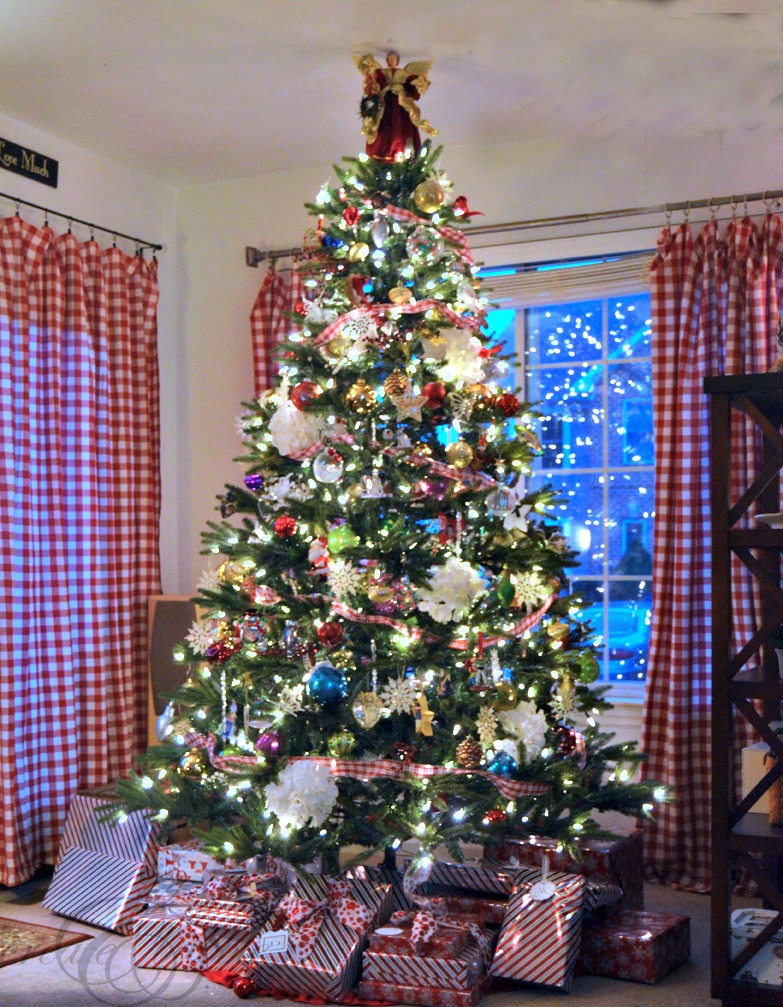 We put up an artificial tree for the first time in years. I have to say: I love it. No falling needles! By the way, those curtains . . . they're actually tablecloths! I love red and white buffalo check curtains for Christmas but I wasn't willing to pay the high price for curtains that would be up for one month out of the year.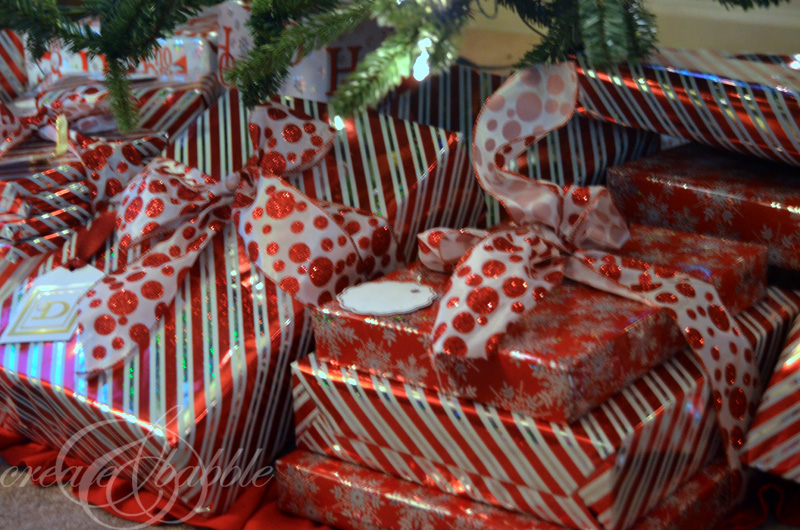 This will be granddaughter's first Christmas and I can't wait! It was so much fun buying girl toys for a change!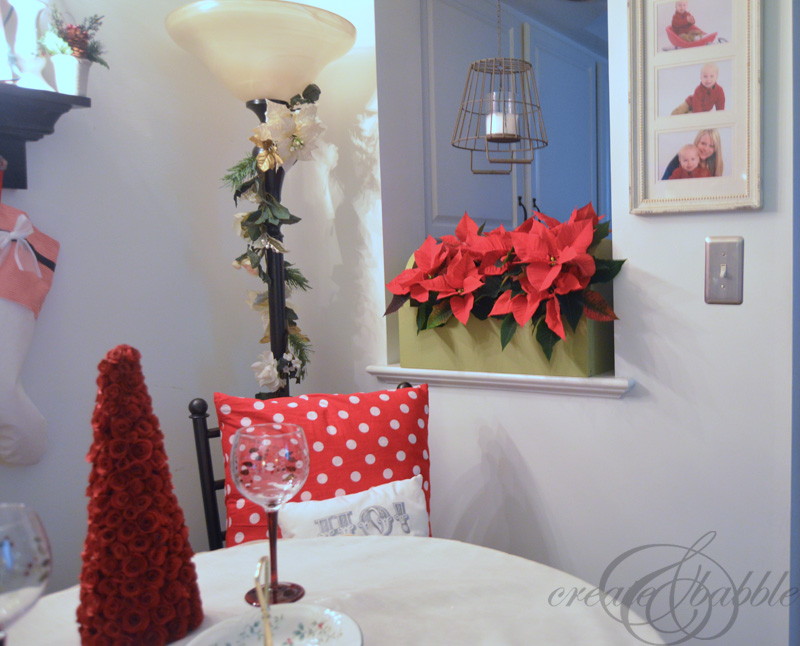 There's always some furniture rearranging that has to be done to make room for the Christmas Tree. Every year, I think we try something different.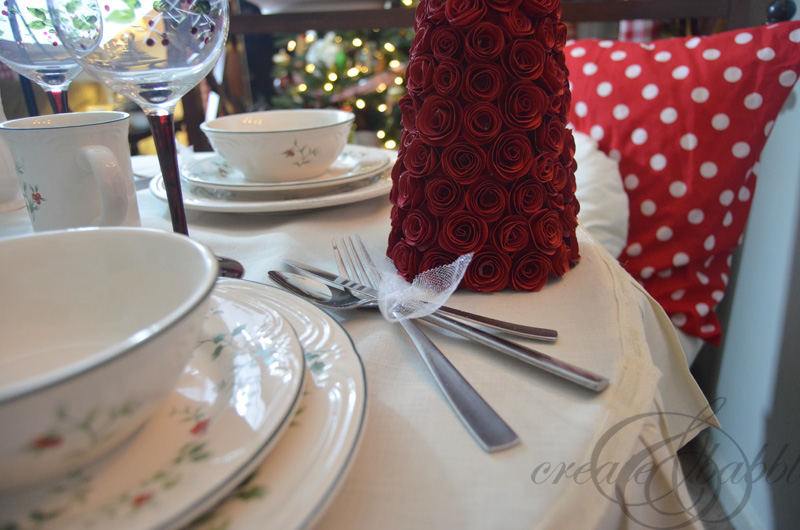 The set of Winterberry dishes was an early Christmas present and the table is set for a romantic Christmas Eve dinner for two.
Our Christmas traditions have evolved over the years. Now that the kids are grown, we celebrate here during the day on Christmas Eve. Then we have the evening to ourselves and enjoy the peace and quiet. On Christmas morning we're up early to drive to my daughter's house to watch the grand babies see what Santa brought. What fun!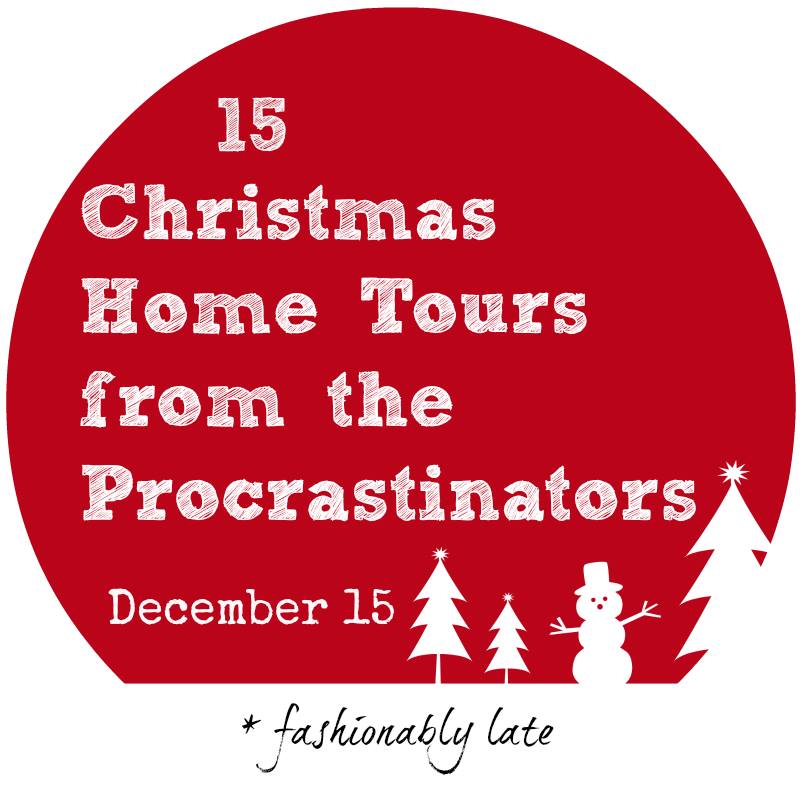 Please click on the links to below to take a peek at my friends festively decorated homes:
Confessions of an ADD Housewife
I want to give a big THANK YOU to Online FabricStore and Farmhouse Decor Shop for donating the prizes for this giveaway!
a Rafflecopter giveaway