Thank you Yahoo! DIY for sponsoring this post. While this was a sponsored opportunity from Yahoo!, all content and opinions expressed here are my own.
I thought I was all done decorating for Christmas, but I had two big blank walls that I wanted to add some fun Christmas decor to. But what? It had to be something I could do fast and I didn't want to spend any money. Then I spotted an idea on Yahoo! DIY that inspired me to take the paper medallions off of the kitchen cabinets and put them on the wall.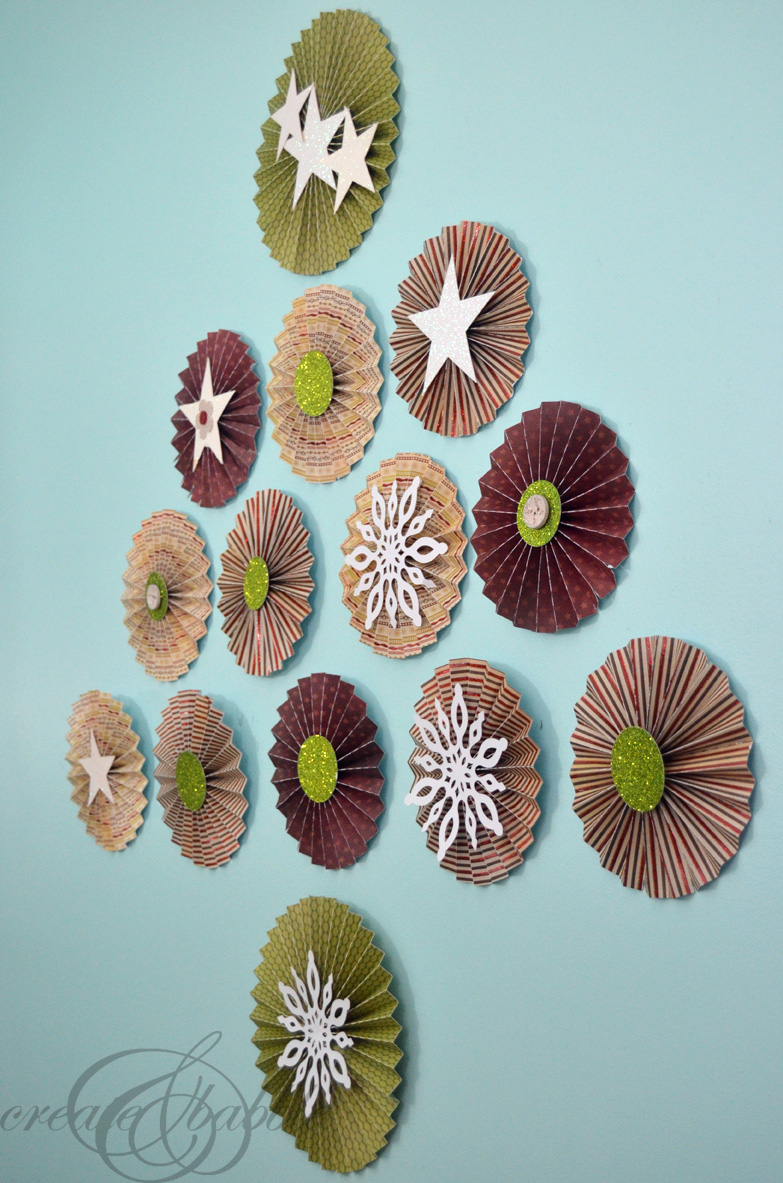 in the shape of a tree!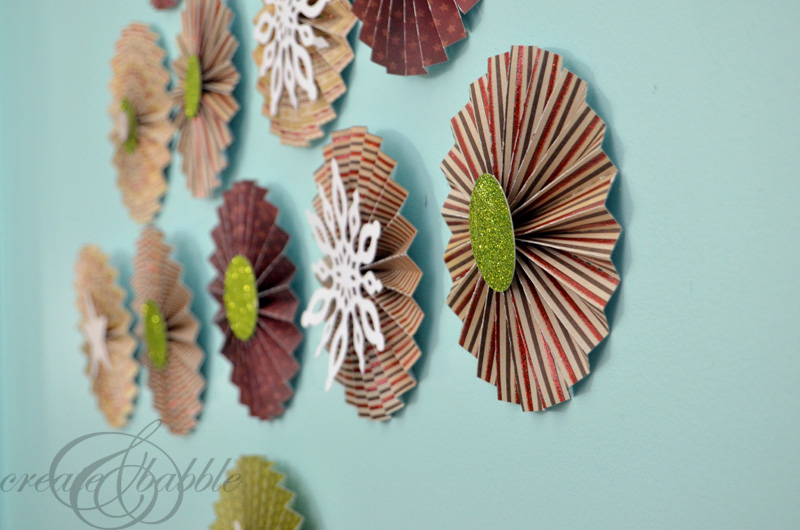 It fills in the big blank space nicely while adding color, glitter, and a touch of whimsy.
The article I saw used white paper doilies that can be purchased from a dollar store or party store for next to nothing, and they look so pretty.
The big blank wall in the hallway was next. Since I was already on a Christmas Tree shape theme, I used a frame to display some pretty ornaments in the shape of a Christmas Tree.
I had an big, old, frame in the basement that I had picked up at a thrift store last year. After I painted the frame white and let it dry, I strung the ornaments onto ribbon that I secured to the back of the frame with thumb tacks. One ornament on the top ribbon, two ornaments on the second ribbon, three on the next, and so on.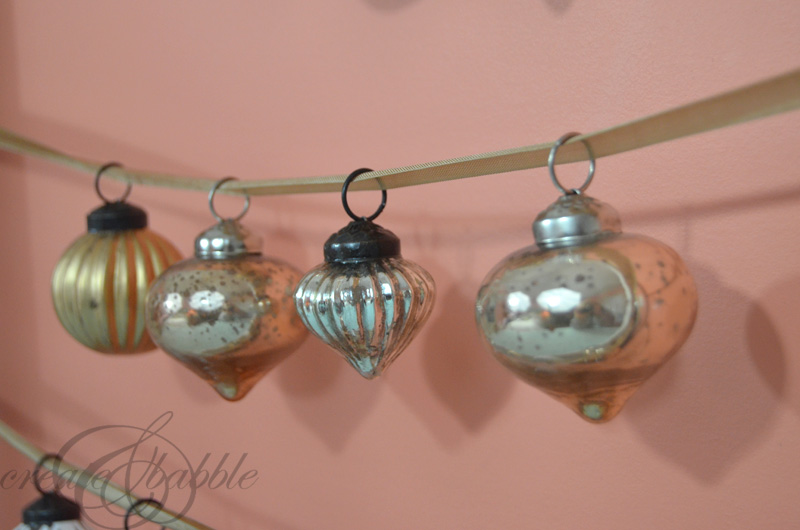 These little ornaments would have gotten lost on the Christmas Tree. Because they are so pretty, I wanted to be able to see and enjoy them.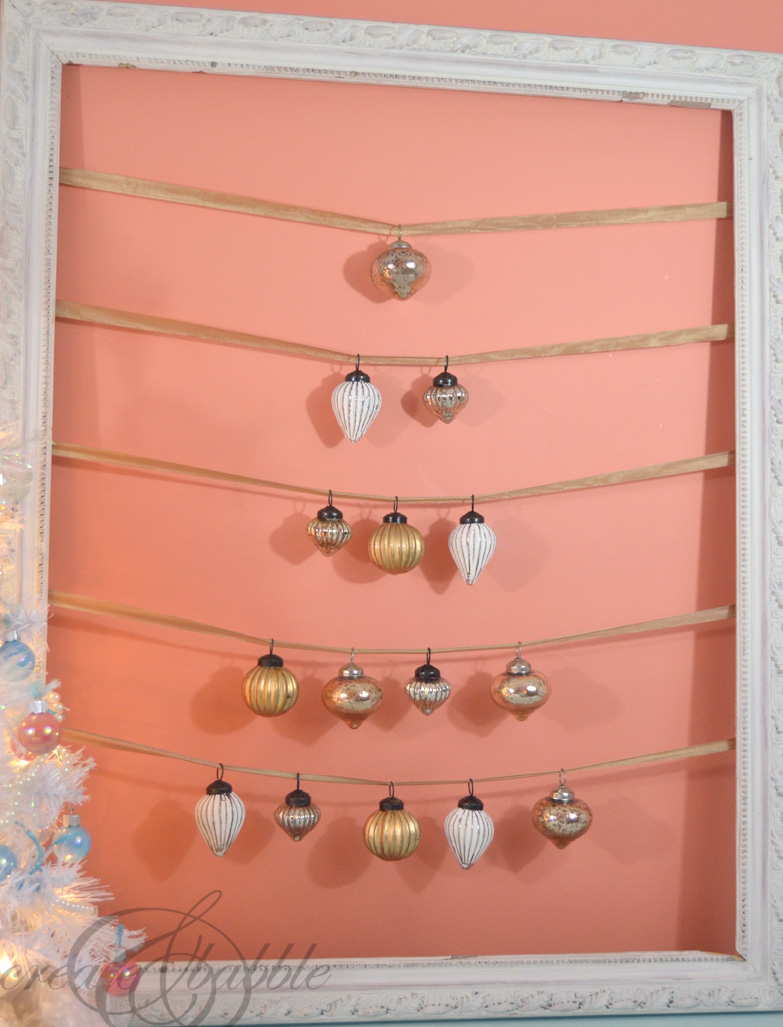 Since I already had the frame, ribbon and ornaments, this pretty framed ornament project cost nothing to make!
I bet if you look around your home, you can find items to make into fun and free Christmas decor, too. And if you need some inspiration and ideas, check out Yahoo! DIY.