Nothing like waiting to the last minute to create a Christmas onesie! Luckily these are fast and easy to make, which is probably why I put it off until just last night!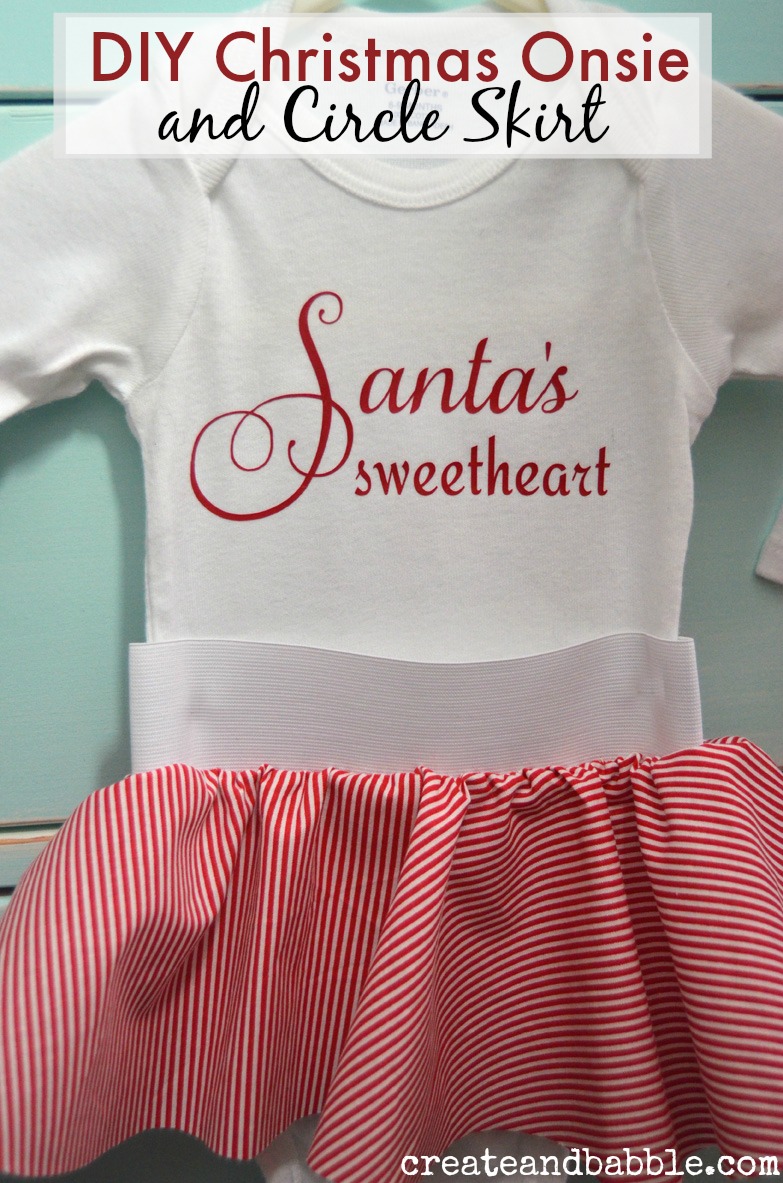 I'm sure when it's on my granddaughter tomorrow, it will look even cuter. If you follow me on Instagram, you'll be sure to see some pics posted there.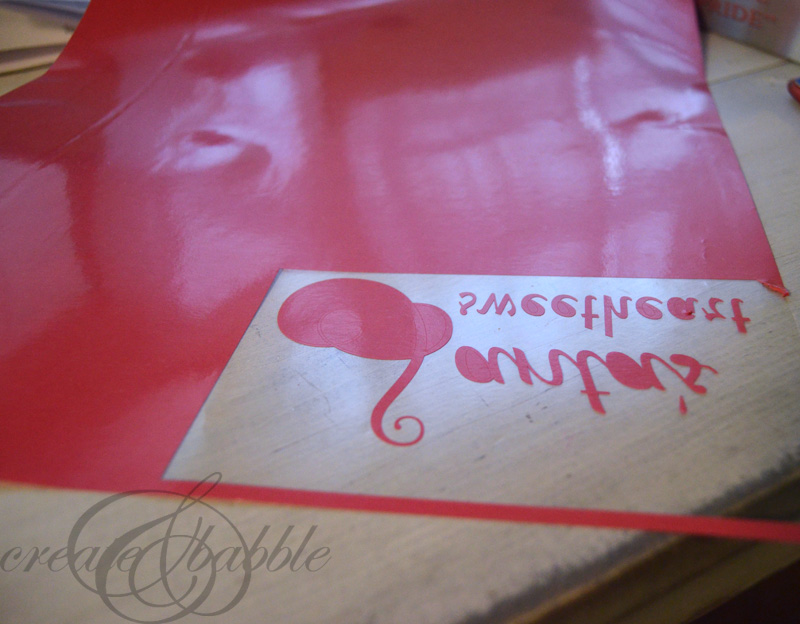 To make the onesie, I created the shape in Silhouette Studio using the Samantha font and the Redressed font. I used red heat transfer vinyl that I had picked up on a Pick Your Plum deal a while ago. I think this is the first time I have used their HTV and it worked just fine. I would definitely get it again.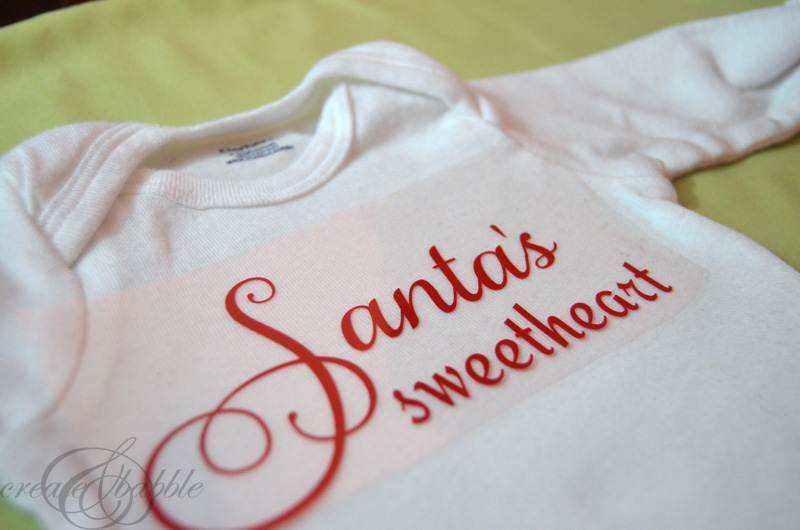 If you are new to Silhouette or haven't made anything with heat transfer vinyl yet, there are a few things to remember:
reverse the image before cutting
slow down the cutting speed (the preset speed is too high, in my opinion)
insert the vinyl with the backing facing up
insert rectangles around shapes for easier weeding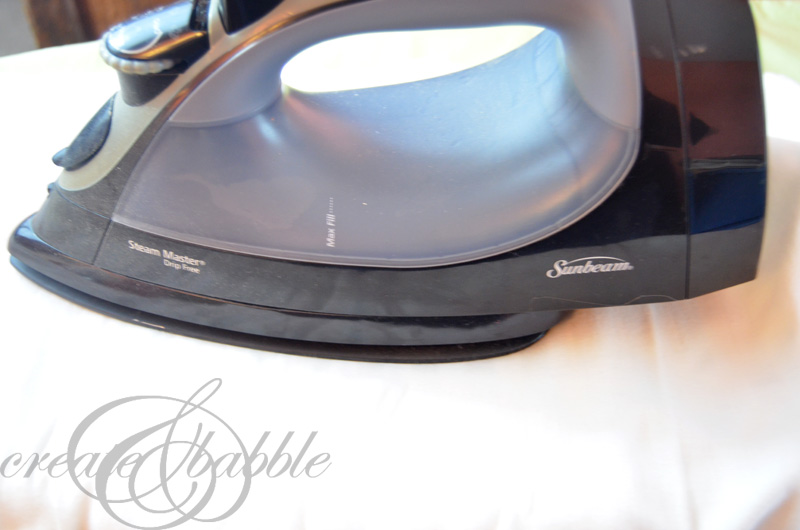 prewash item to remove sizing
if using an iron (instead of a heat press), cover press down firmly for AT LEAST 30 seconds (I use an old pillow case between the iron and the HTV design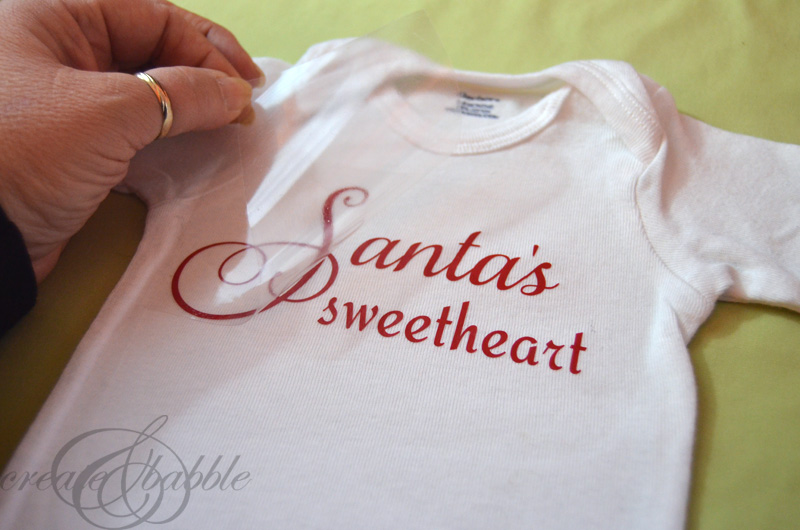 The plastic backing will lift off easily if the design has been ironed on thoroughly. I press once more with just the pillow case over the design to ensure good adhesion.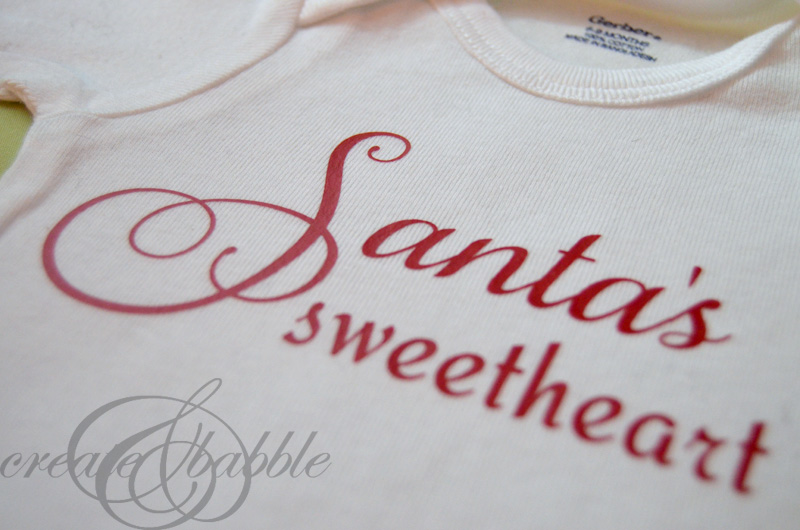 I can't wait to see it on her.
The circle skirt was made using red and white striped fabric that I found in my fabric stash. I found the tutorial on how to make the circle skirt at Dana Made It.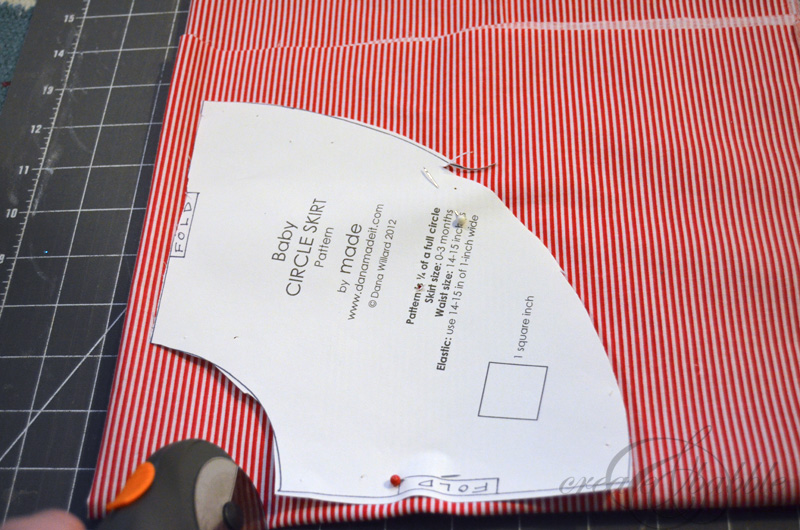 I can't believe how easy these little skirts are to make. Dana includes a free pattern for you to use also.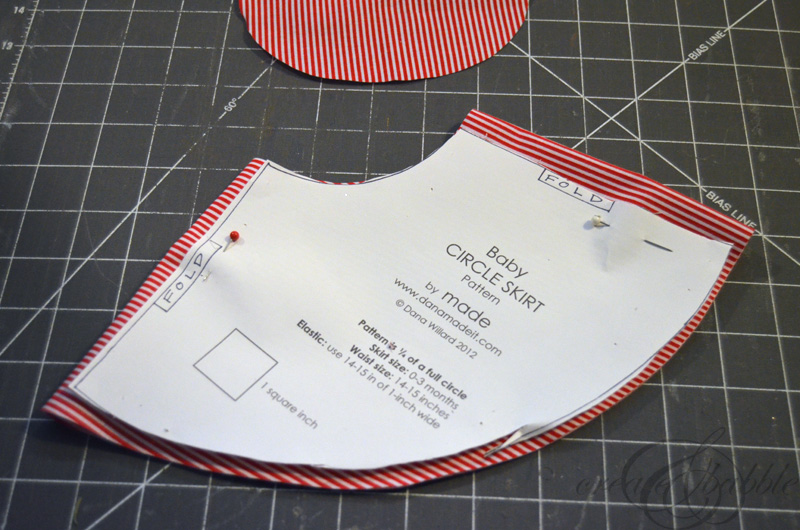 I used the 0-3 month size, but just cut it a little bigger than the pattern.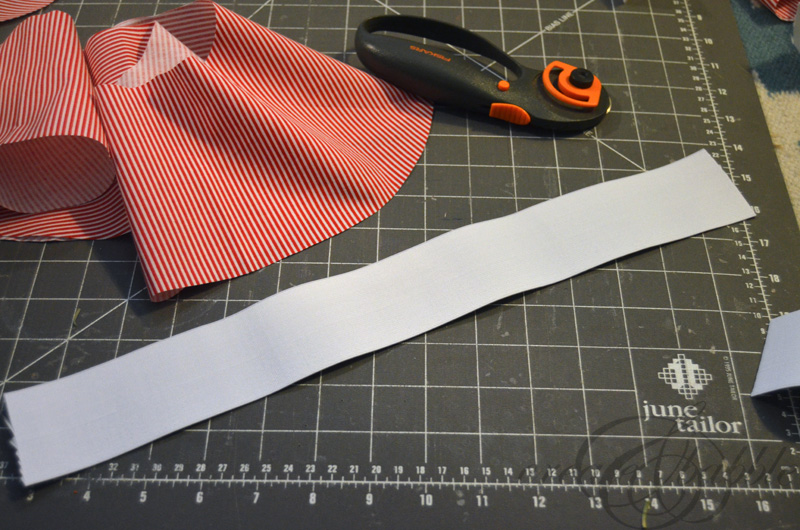 Dana uses 1″ wide elastic, but I used what I had which happened to be 1-1/2″. I cut mine 16″ long.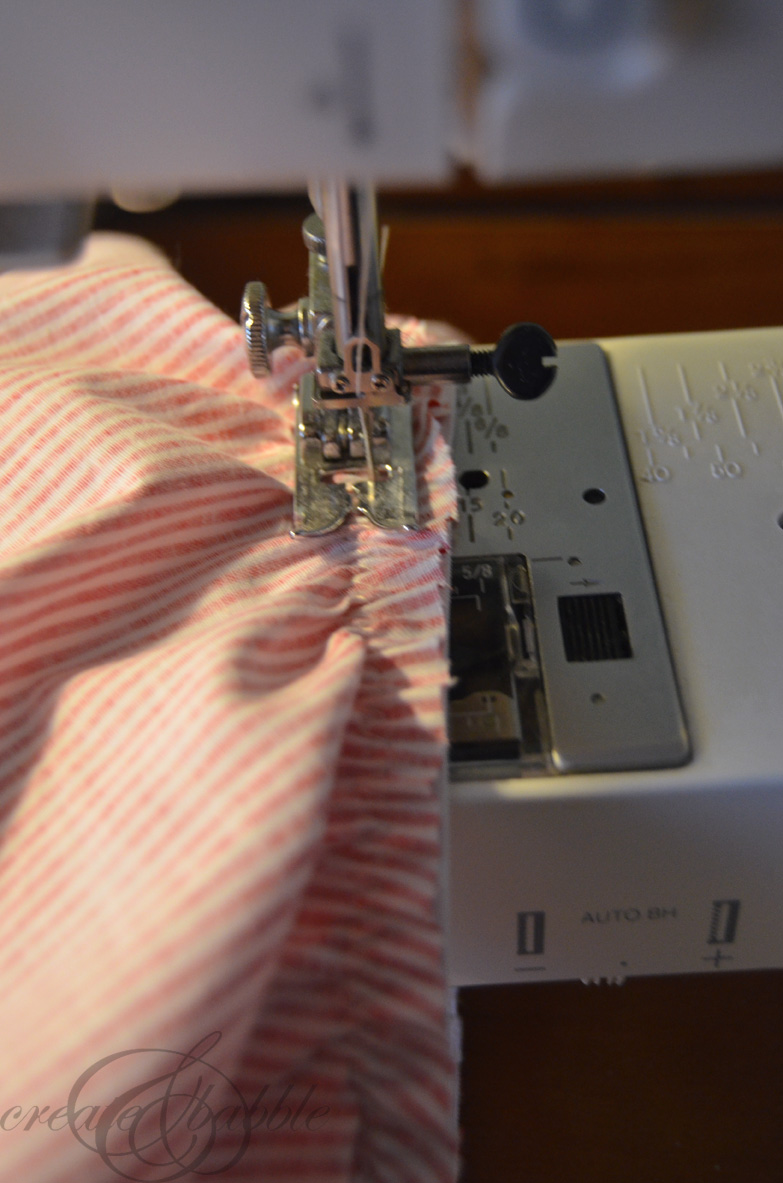 I followed the step-by-step tutorial exactly.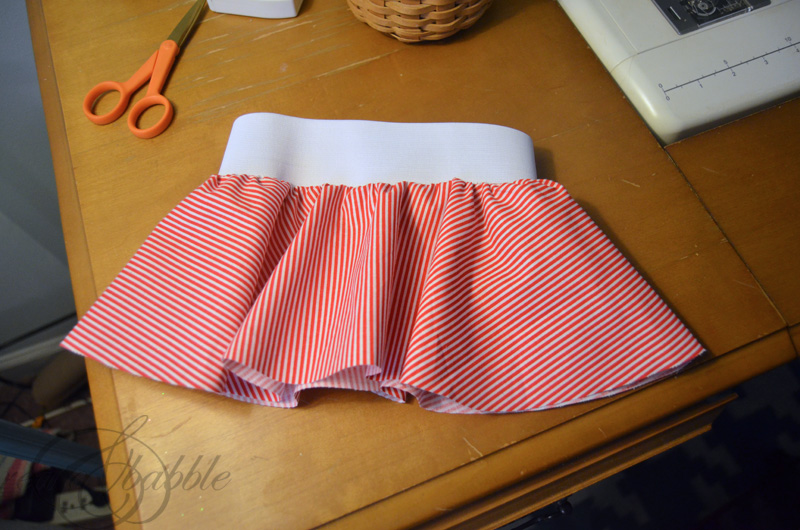 Except for one thing: I forgot to hem the edge! But I since got a really nice edge by using a rotary cutter to cut the fabric, it's not fraying at all plus the baby will probably only wear this once.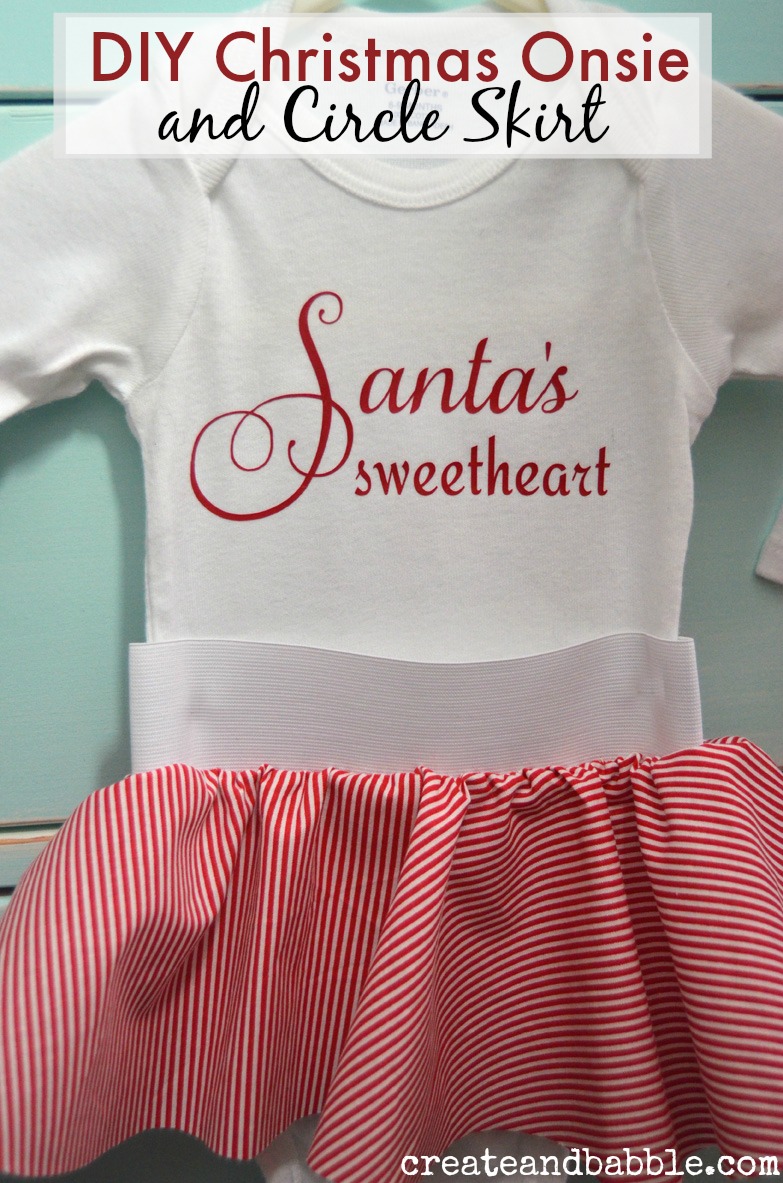 For the price of a long-sleeved onesie, my granddaughter has a cute and fun little Christmas outfit and it only took about an hour to make both pieces.