This past weekend, I decorated my front porch. I use the term "porch" loosely. It's not really a porch – more like a front stoop. Just a little landing really. If you're lucky enough to have a front porch – I envy you! But we make the best of what we have, right? So here's how I made the best of my little "porch".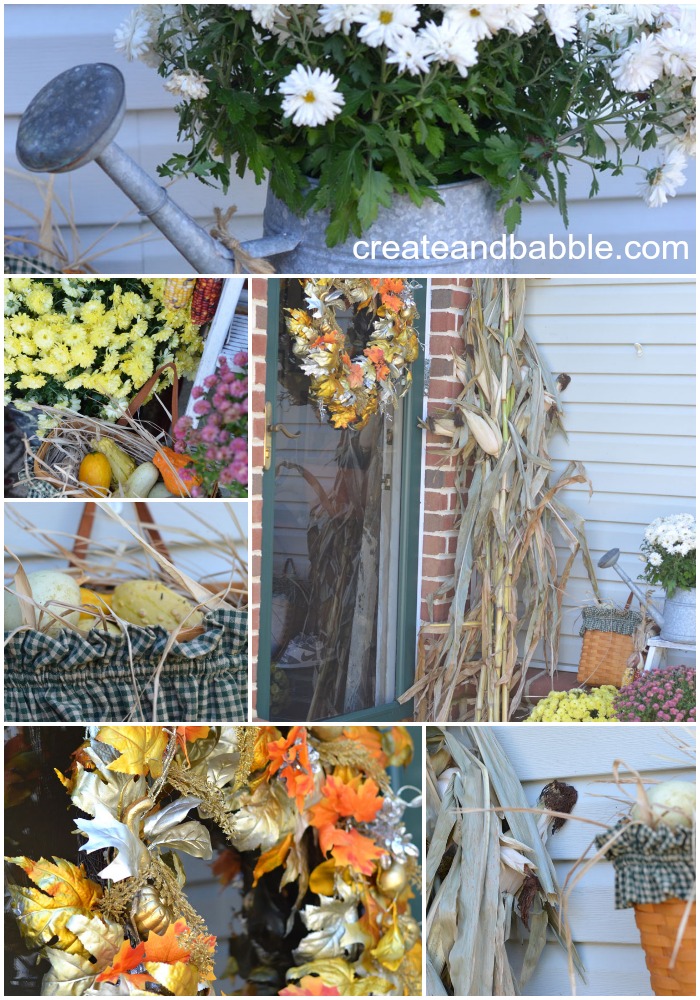 I started out with a pretty basic wreath from HomeGoods.

Nice enough, but I thought it needed more. More is more, right?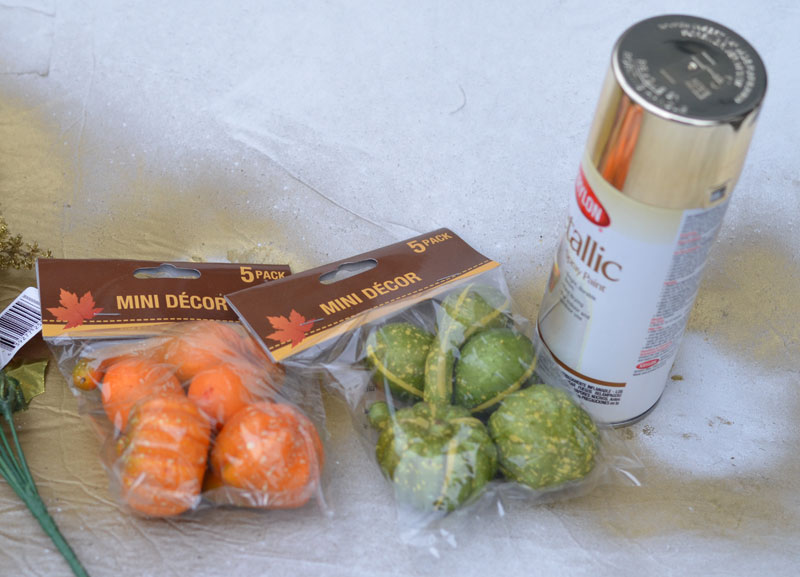 Armed with some plastic gourds and fall leaves from the dollar store, a can of Krylon spray paint and a  hot glue gun, I got to work amping up my wreath.


That's better, don't you think? So much fuller!
Next I grabbed some of my latest roadside market finds: a lovely, old watering can, three mums and a little, old, white step ladder.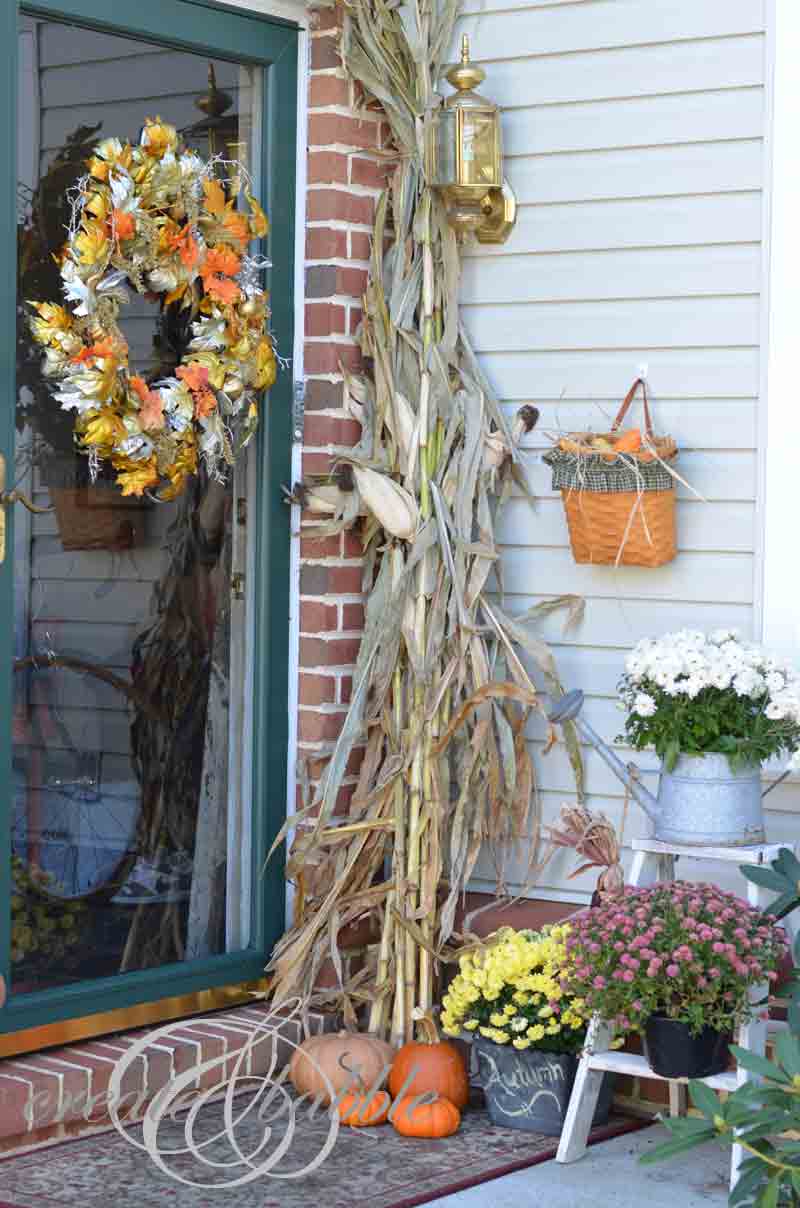 After hanging the wreath on the door, laying down an old rug, putting some mini gourds in a basket and placing some corn stalks in the corner, my Fall Front Porch (okay, stoop!) is done.
Linking at: