It's no secret that I'm a fan of bling, sparkle and glitz, so it should be no surprise when I show what I did to a $1 candle holder from the Dollar Tree using up some old scrapbook supplies that I found. Take a look at my blingy candle holder.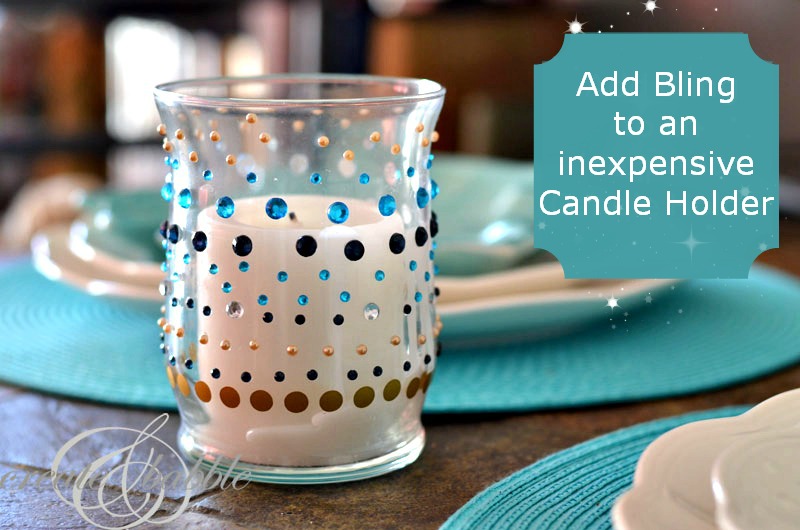 As I was sorting through my craft supplies, I found more sheets of those self-adhesive gems. I have no idea why I had so many! I think a lot of them were from scrapbook kits that I had gotten over the years, and others were from the wedding projects that I made. I'm just happy that I found another use for them! I also used them recently to glam up a Dollar Tree pumpkin!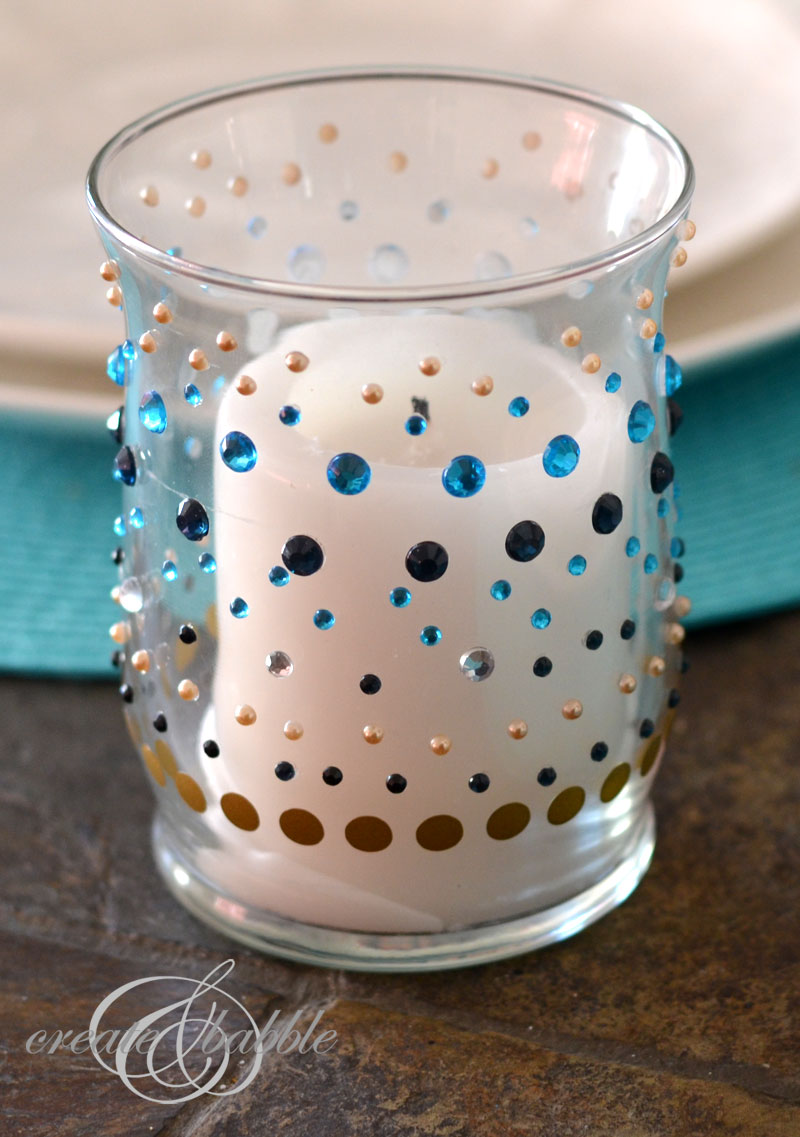 It was really simple to do. It just take a little bit of time to stick the gems onto the candle holder. I didn't have a plan or a pattern. I just started sticking them on to the candle holder, using what I had and just eye-balling the placement of the gems. But you could get precise and do some sort of pattern, but like I've said before, I'm a lazy crafter!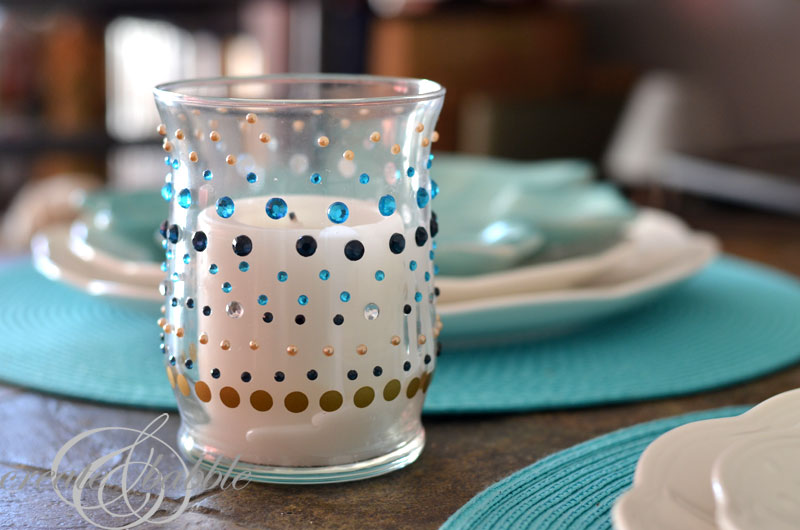 Since my dishes are a plain ivory color, this candle holder adds just the right amount of color and sparkle to my table setting! I love it! I have to get back to the Dollar Tree for more!
What have you blinged lately? I'd love to know!
Linking up to:
and here: