Now that it's Halloween, it's time to think about Thanksgiving. This year, my daughter and her husband are hosting Thanksgiving dinner. I promised to help prepare for their big dinner debut. I'm going to make Thanksgiving place cards. Although if truth be told, I think she's looking for more help than that! Of course I'll help her, but I want to show you the place cards that I'm making. I think they're kind of pretty.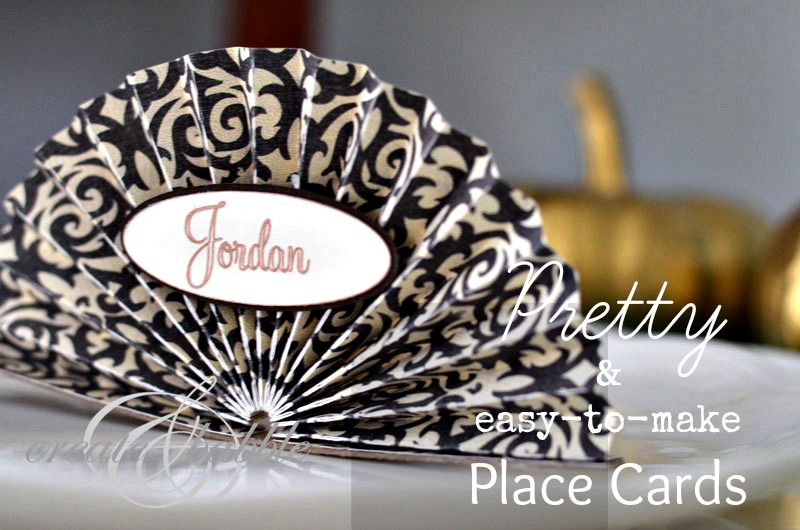 At first I thought about doing little tent-type cards with each person's monogram. Then I thought about making little turkeys or something along those lines, but I didn't want too cutesy. So then the idea hit to make place cards some how using those paper medallions that I adore. In fact there's still some on my Halloween mantle. I just love those things! I'm always making them and I've got big plans for them for Christmas decorating.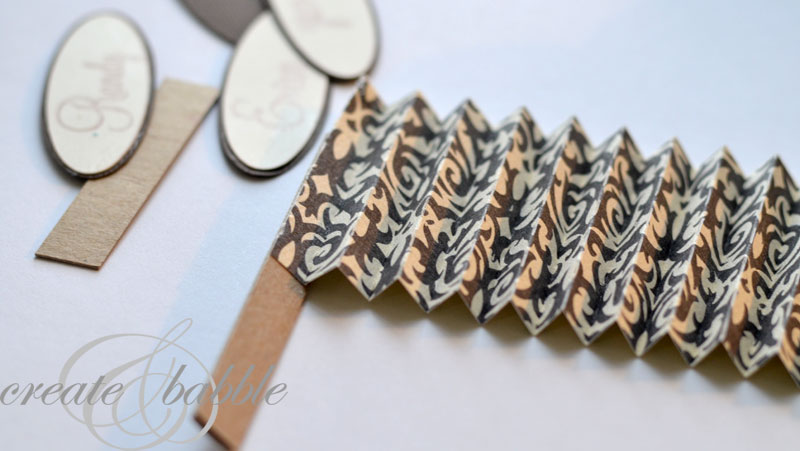 I score my card stock on my Silhouette Cameo before folding. It just makes it so much easier to fold heavy card stock into nice, sharp, straight folds. I used half inch folds for these place cards, so I made a studio file with scored lines space one half inch apart.
If you have a Silhouette Cameo, I made the file available for your personal use. You can grab it here. If you don't have a Silhouette (yet!), you can still make these. Just draw score lines on heavy card stock using a straight edge and crease the folds with the back of spoon.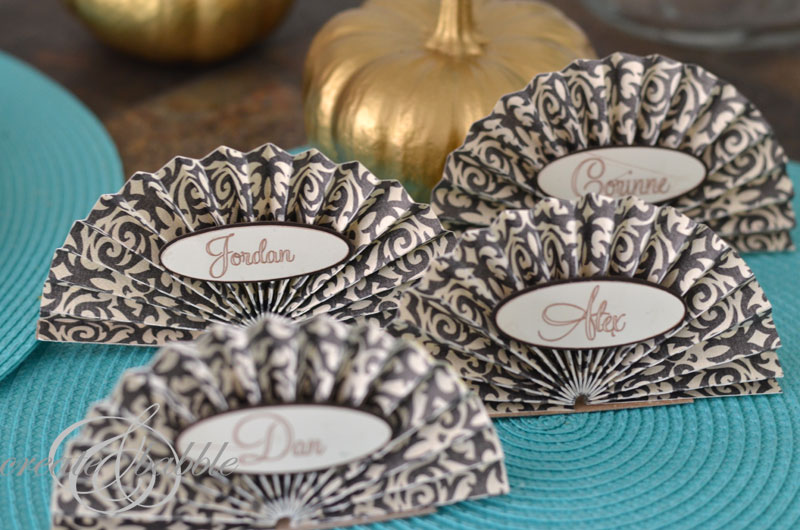 To personalized them, all I did was cut two ovals shapes (one slightly larger than the other) in coordinating colors. Yes, of course I used my Silhouette to cut those, too. Before cutting the smaller ovals, I replaced the blade in the Cameo with a gold sketch pens and let the Cameo write the names.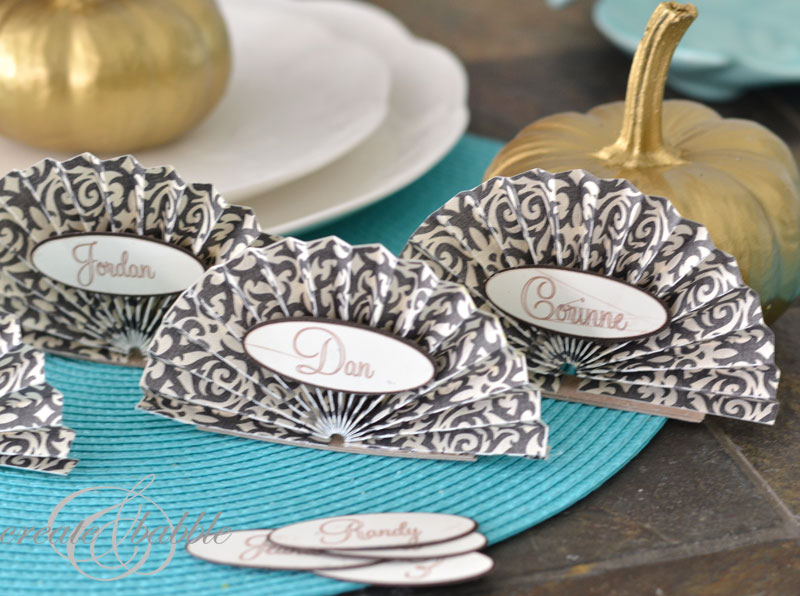 I just have a few more to finish up!