I know I said in a previous post that I wasn't going to do a glammed-up pumpkin, but I just couldn't help myself! I was at the Dollar Tree and picked up one of their carvable pumpkins. You know the ones: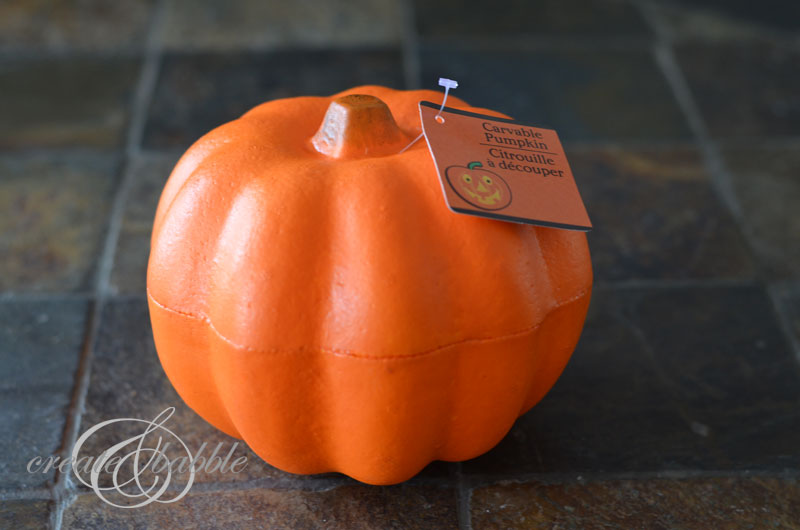 This is a quick and easy glammed up pumpkin tutorial: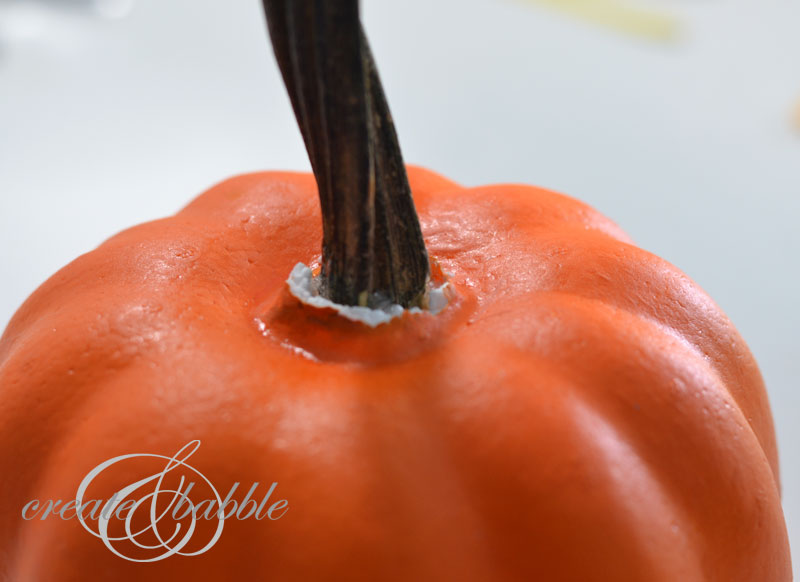 First thing: cut off the stem and hot glue a real one in its place.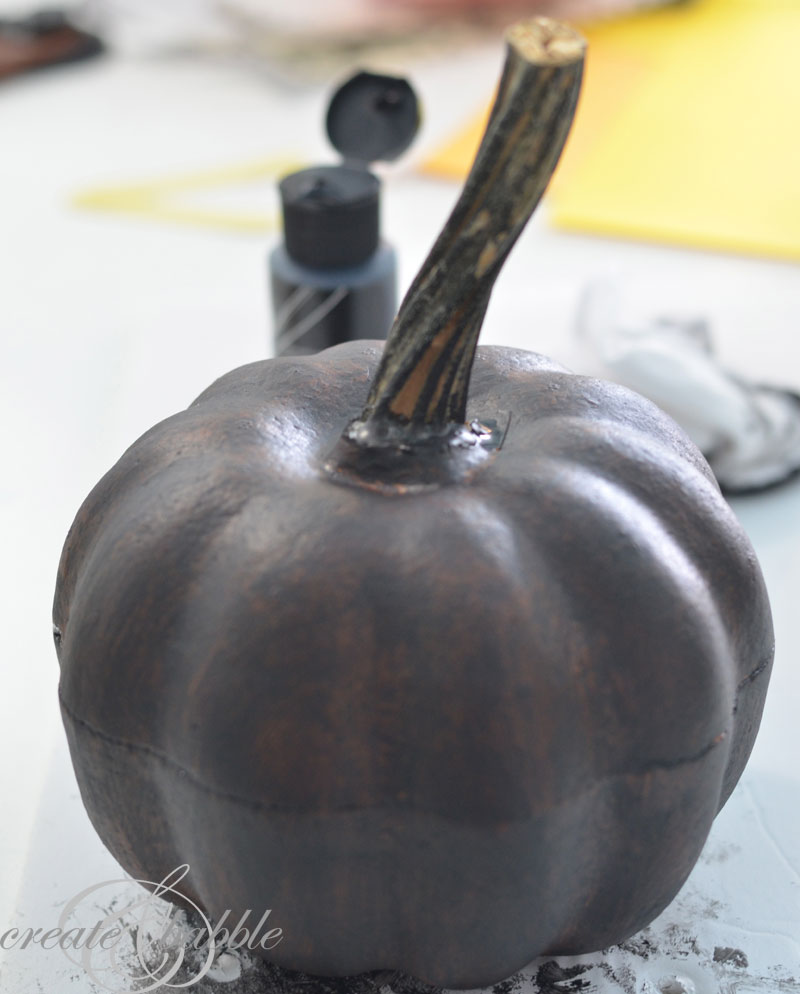 Step two: give it a quick coat of black acrylic black paint.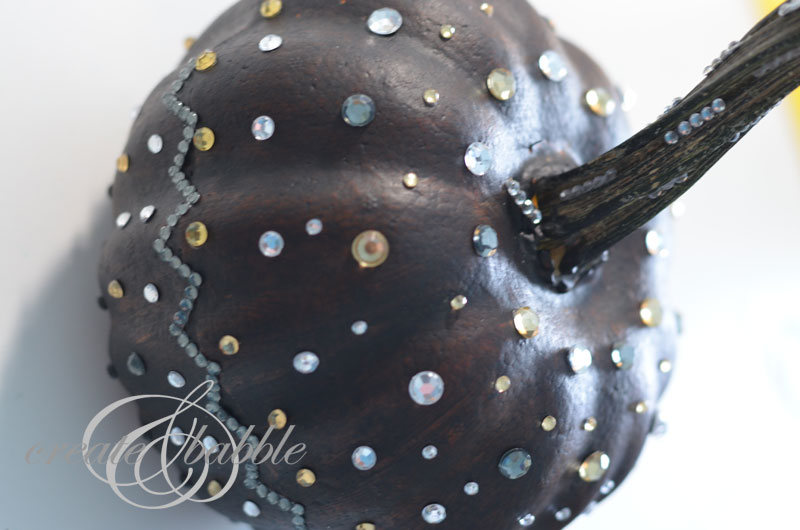 Last step: raid your scrapbook supplies for some self-adhesive bling.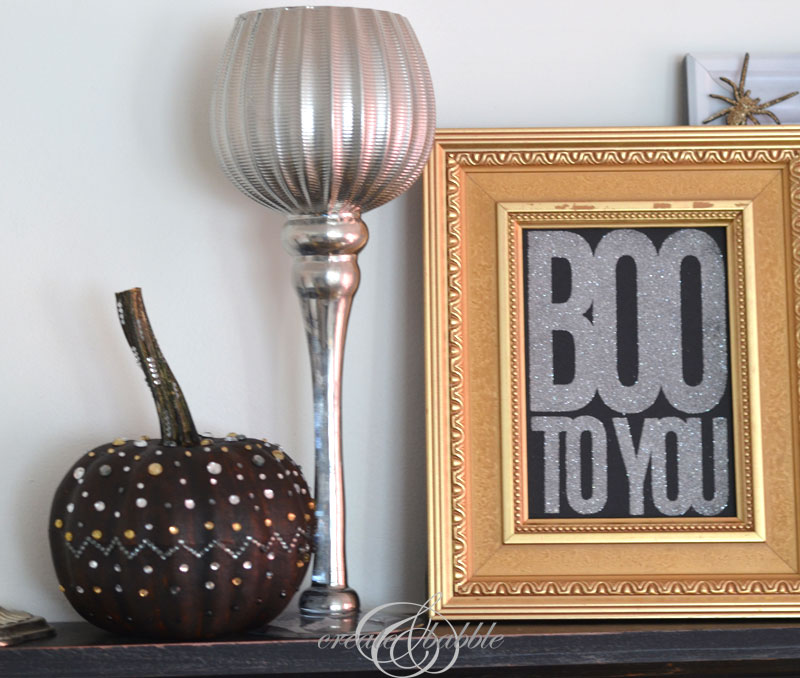 Throw it up on the shelf mantle with your other pretty Halloween decor! Not bad for a buck!
Whew! Okay, I feel better now that I have a glammed up pumpkin.