The first day of our Pedal to Pittsburgh did not go as planned. After a beautiful, hot and sunny day on Sunday, we woke up to much colder temperatures and rain. Lots of rain and wind. We delayed our start in hopes of the skies clearing, but got on our way around 10 am, knowing we had a 24 mile climb ahead of us. We researched that climb so we'd know what to expect. Lesson #1: don't believe everything you read. What was described as a mild 2% railroad grade was in fact a brutal, unending pedaling nightmare for a few reasons. First of all, according to the locals, it is much more than a 2% grade because the trail separates from the rail line in many places. The head winds were anywhere from 15-20 mph. The pouring rain felt like icicles pelting our faces. And we were carrying way too much stuff.
It took FOR EVER to get up that mountain! No wonder that the few other riders that we saw were going the other way! And they were coasting! I was so jealous.
But once we reached the Eastern Continental Divide, the skies cleared and we were treated to some spectacular views.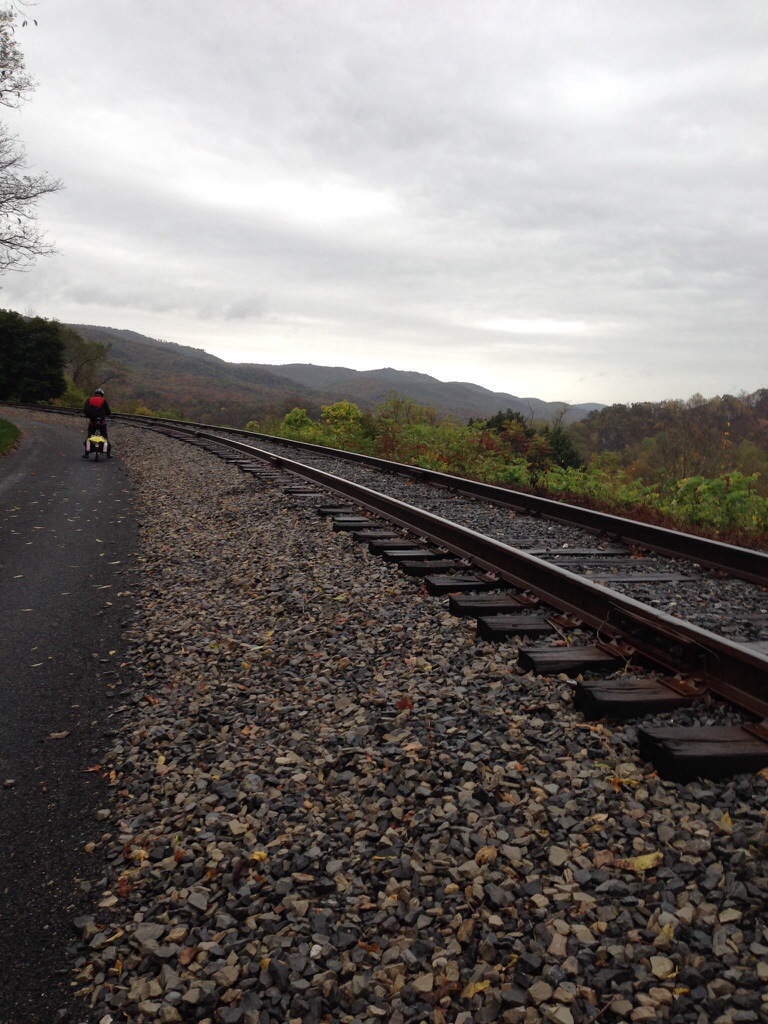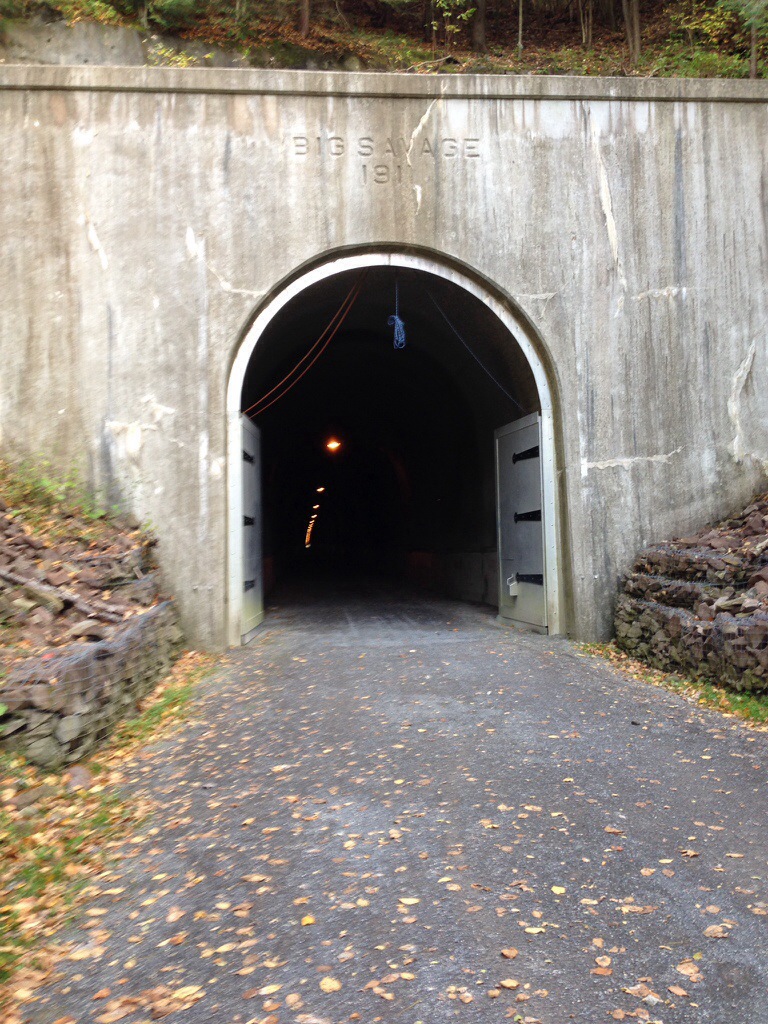 The Big Savage Tunnel – a 3300′ tunnel that is lit : ) this tunnel has huge doors that are closed for the winter months.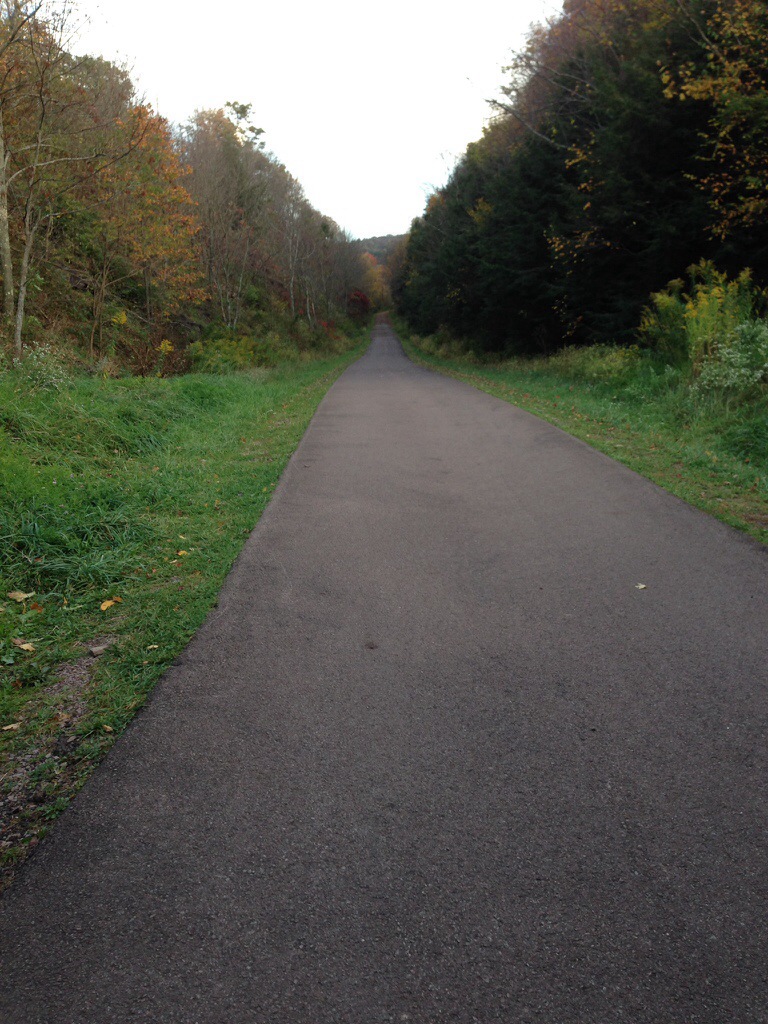 Finally a downhill slope!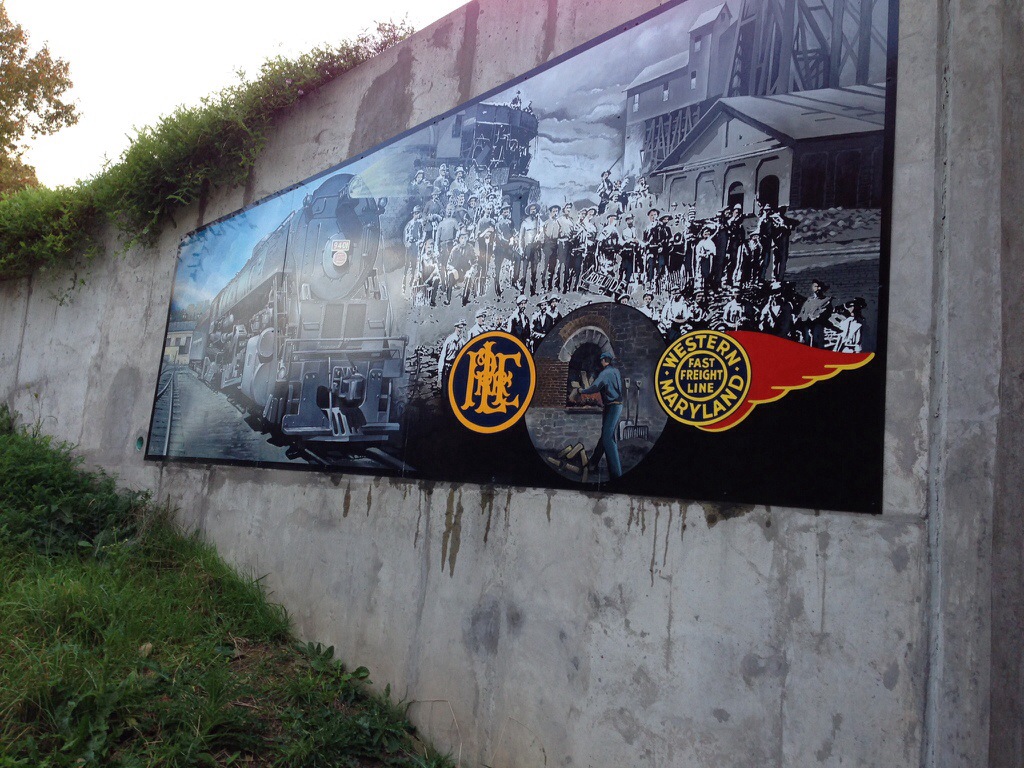 Mural at the Eastern Continental Divide.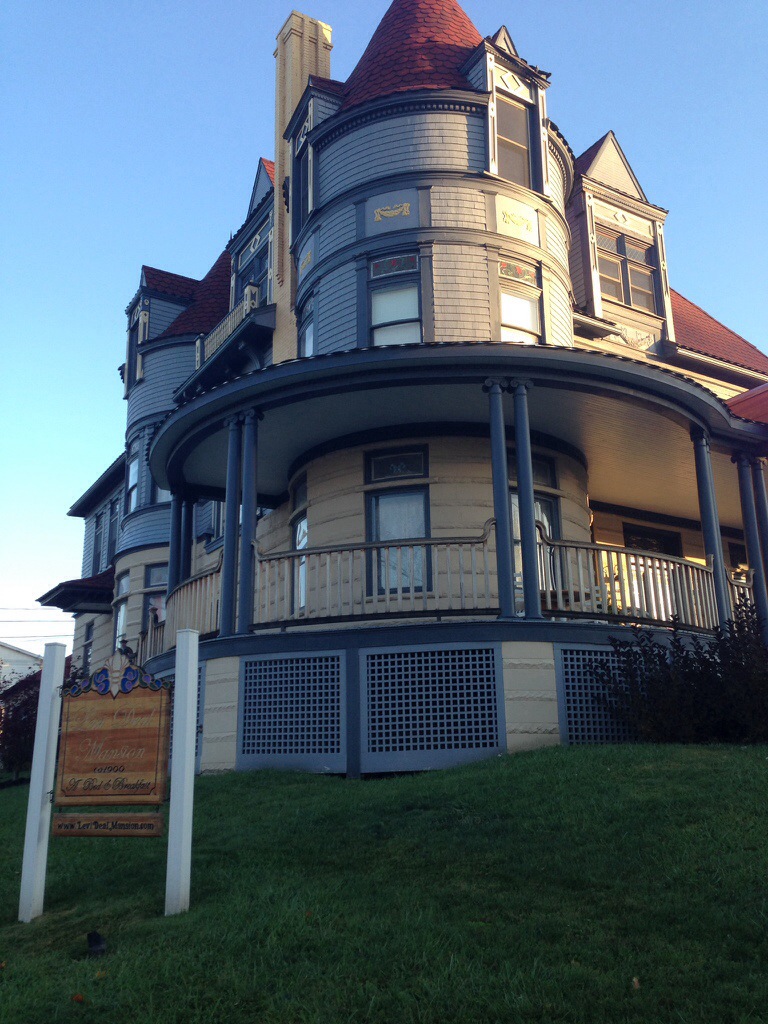 Our first night was spent at the Levi Deal Mansion (a B & B)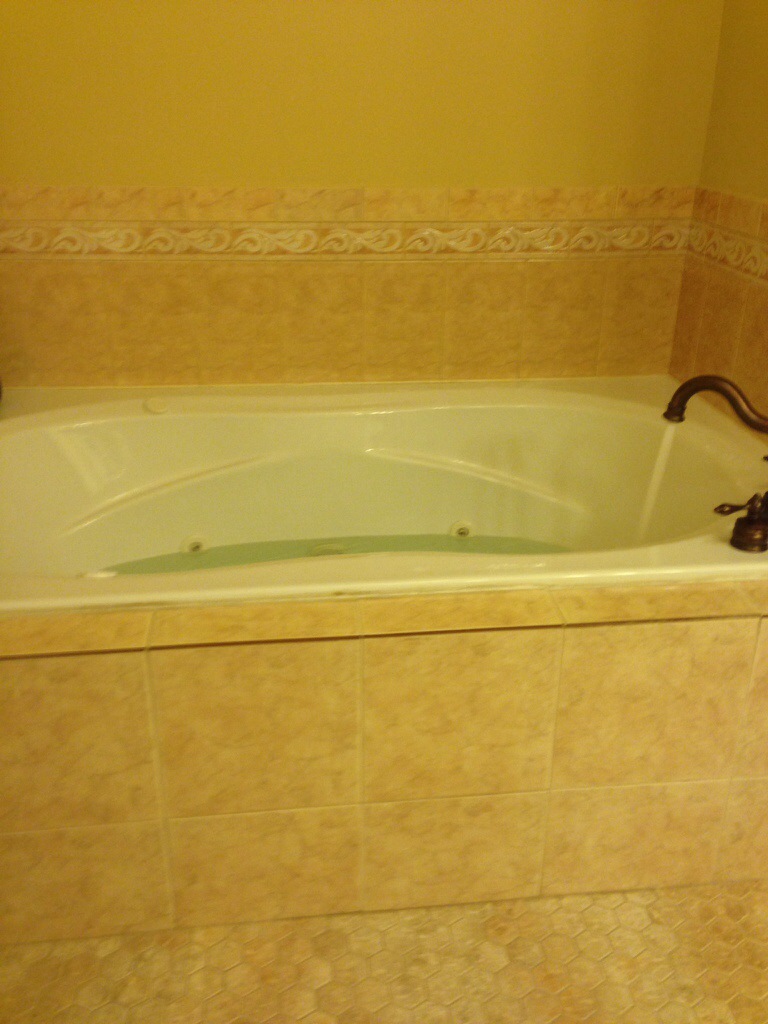 The mansion was incredible. I wasted no time jumping into the jetted tub. Who am I kidding, by this point I could barely walk let alone jump!
A quick bite and off to bed I went. And slept like a baby.
Come back tomorrow for day 2 of our Pedal to Pittsburgh!