Thanks goodness it's bicycle riding weather! Finally! Dan and I hadn't ridden our bikes since our Pedal to Pittsburgh last October. (If you're new and didn't read about our Pedal to Pittsburgh, you can read all about it here. We rode our bikes 180 from Cumberland, Maryland to Pittsburgh, Pennsylvania. It was a blast!) So yes, we are avid bicyclists. And we have bikes. A lot of bikes. Our basement is full of bikes. Which was the problem. Until recently.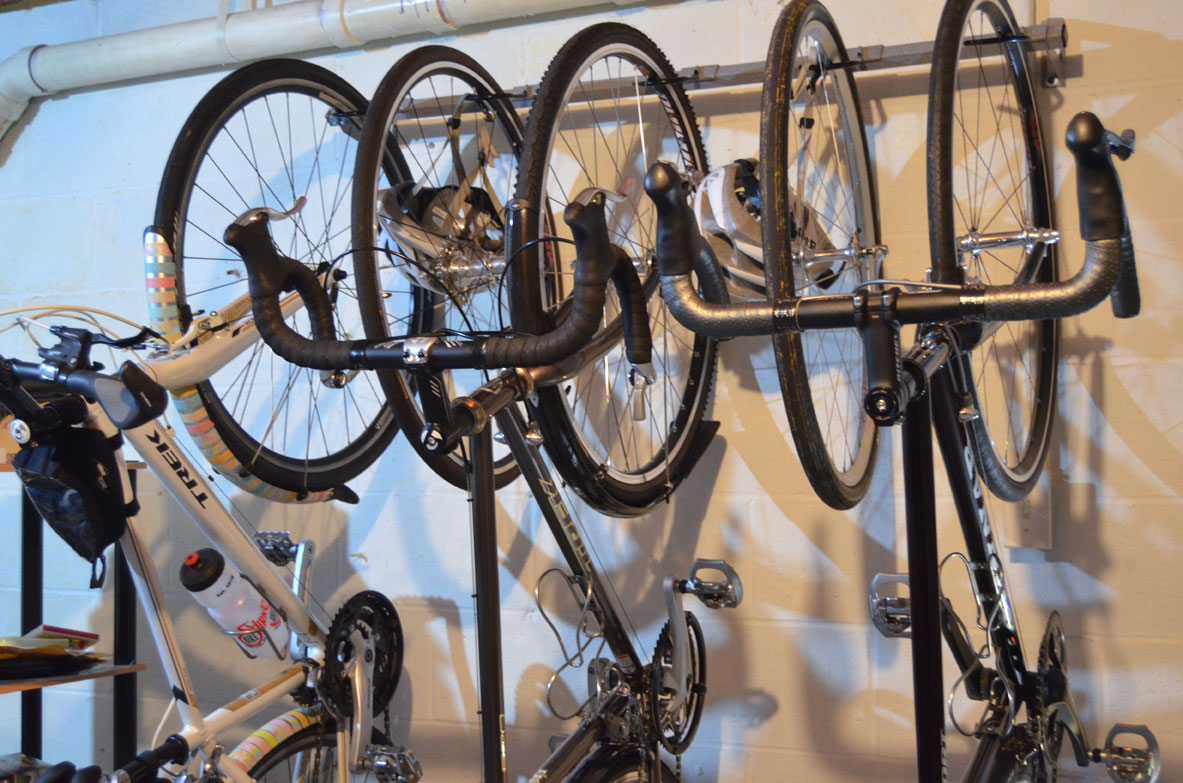 Just look at them all lined up. So nice and neat. In one place. It wasn't always like that.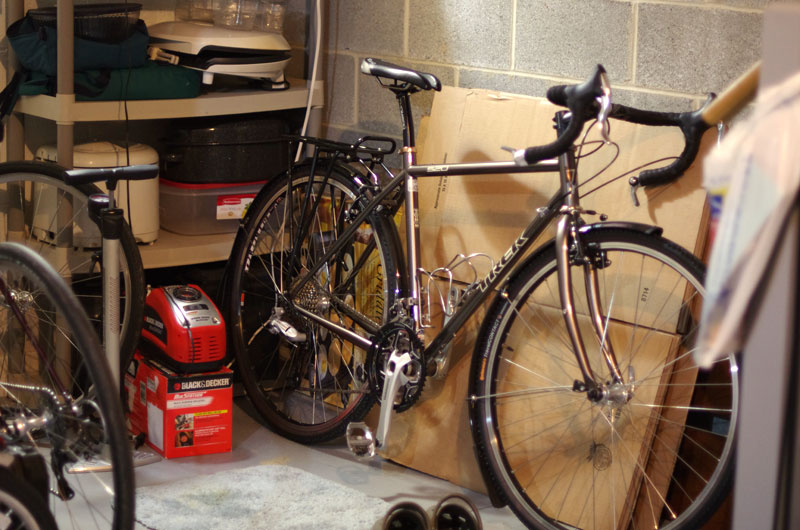 No, it looked more like this!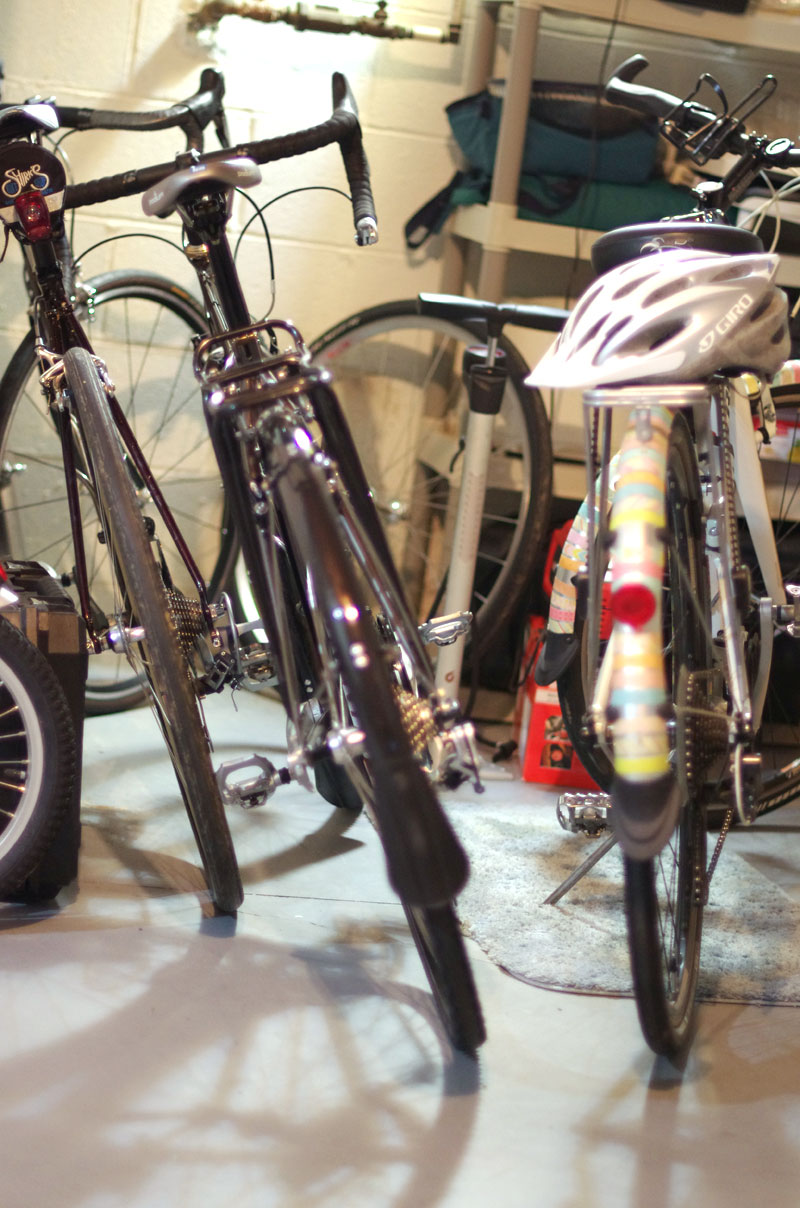 And this!
And sadly, like this : (
Until I heard about Monkey Bars Storage. Monkey Bars Storage gave us one of their Garage Bike Racks to install, use and review and let me tell you, we love it. Since we don't have a garage, we put ours in the basement and since they are no studs in our unfinished basement, Dan had to borrow a friend's hammer jack to drill the holes in the block for the screws for the brackets. But once that was done, the rest of the installation was done in minutes. The large bike rack holds up to six bikes and it only takes up four feet of wall space! Monkey Bars Storage also has a smaller 3-bike rack.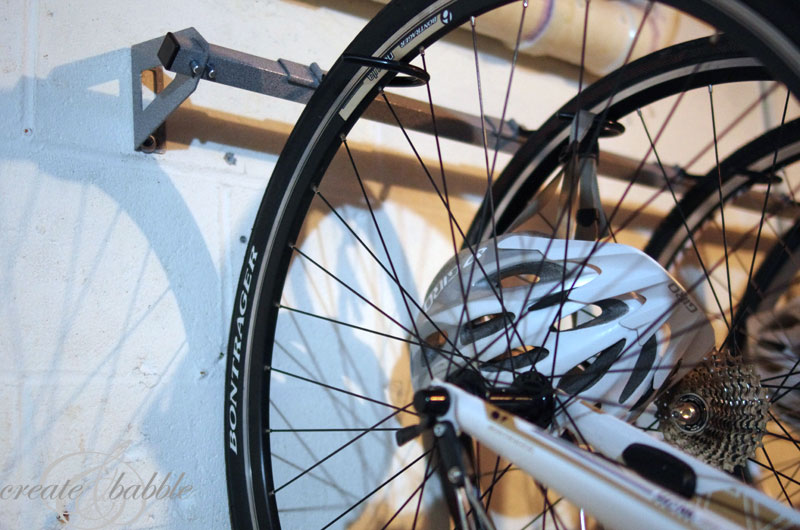 Monkey Bars Storage has lots of garage storage solution products.  Utilizing a patented design and all-steel components, the system provides innovative and durable storage solutions. The Monkey Bars system is designed to hold a lot of storage in a little amount of space. And since Monkey Bars components are made of steel and powder coated, you are getting solid products that will last.
Thanks to Monkey Bars Storage for helping de-clutter our basement bicycle mess!
Disclosure: I was provided product in exchange for an honest review. All thoughts and opinions are my own. As always, I only promote products that I use and love.