I have said it so many times: What I love most about my Silhouette® is the Print & Cut feature. I'm so excited about these monthly onesie stickers. You've probably seen them all over Pinterest and Etsy. Before my granddaughter was born, I must admit that I didn't pay too much attention to them. In fact, I didn't even realize they were stickers until my daughter told me. And as a Silhouette® owner, I immediately thought: I can make those!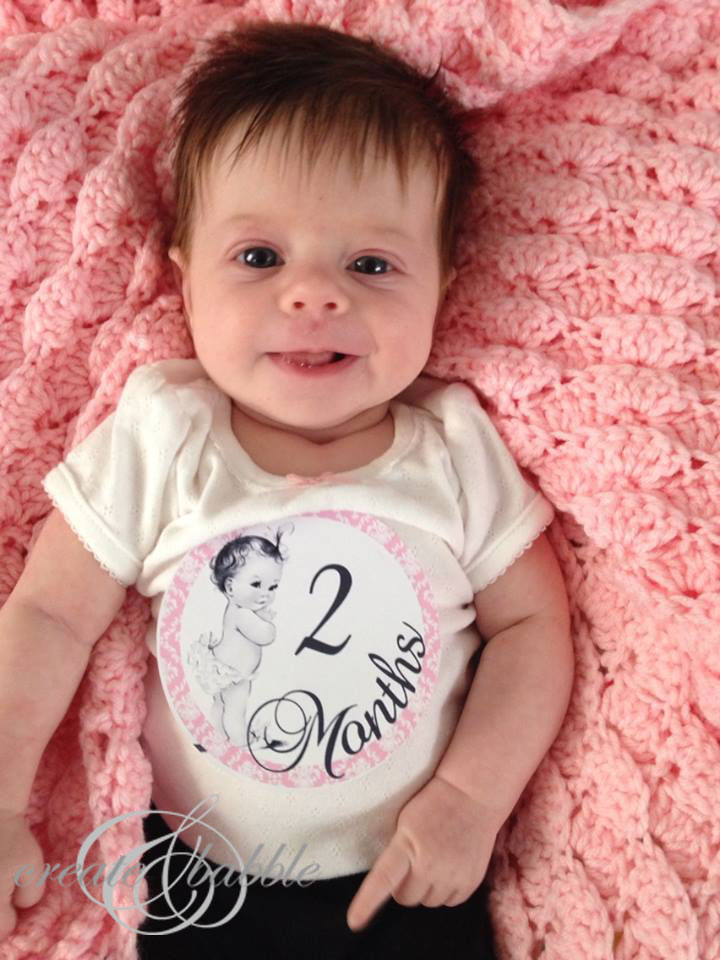 Yes, that's my precious granddaughter modeling her two-months sticker!
I can't wait to show how to make these. It is really so much fun!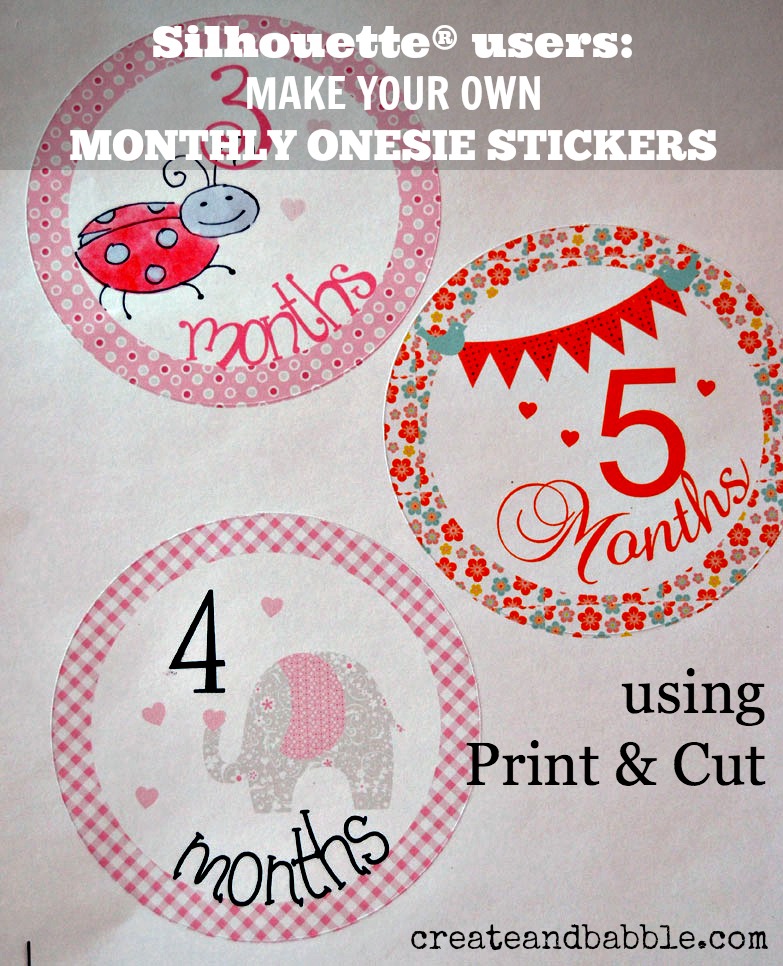 If you are a visual learner like me, here is a video tutorial on how to make these monthly onesie stickers:
And here are the step-by-step instructions:
I start off by making a 4″ circle and two copies of it. Now you have three 4″ circles. Select them all and open the "align" window. Click on "center". Select two of the circles, right click and choose Make Compound Path. Turn off the cut line so that only the outer circle will cut. (By the way, there's no rule that says the stickers have to be 4″, you can make them any size you want!)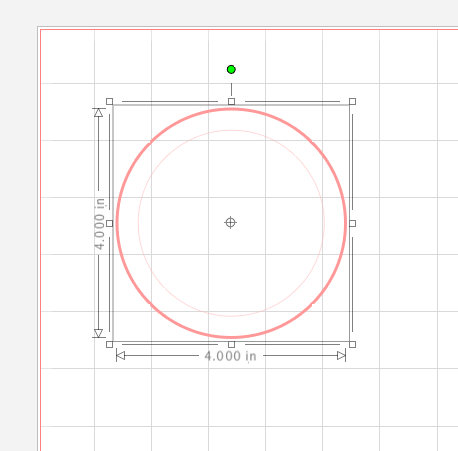 To save you some steps, I made a studio file of the sticker shape for you to use. You can download it here. Feel free to use the file for your personal use only. All you have to do is fill it with color or a pattern and then add any elements you like.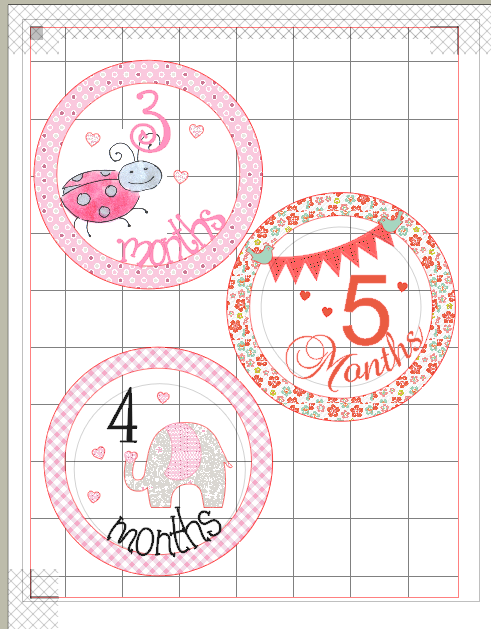 There are lots of printable files in the online store, or search google for free clipart. I even filled in shapes from cut files from the online store, like the elephant in the four months sticker. I just scaled down the size, ungrouped and filled the shapes with different patterns. The possibilities are endless!
As I mentioned in the video, the Silhouette® printable white sticker paper is perfect for making these. The most important thing to remember when making these stickers is to make sure all the cut lines are turned off except for the outer circle!
Six done, six more to make. Got any ideas for other images I can put on them? Oh, I know: butterflies! These would make a really nice baby shower gift, especially if you include some onesies!