This is a story about how I embellished some $4 Ikea curtains with fabric flowers that I cut with my Silhouette® Cameo.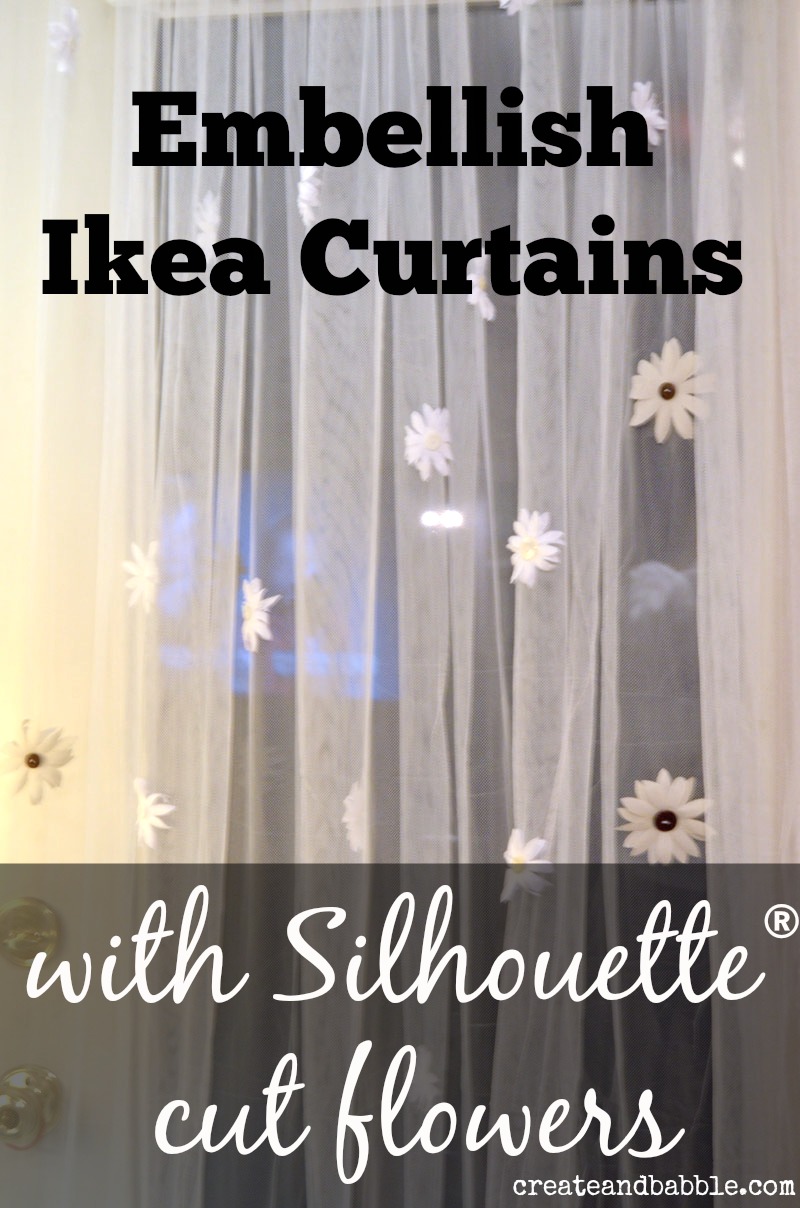 Have you seen these curtains at Ikea? I picked up about 8 of them a few weeks ago because number one: the price was right: $4.00, and number 2: I like the light, airy feel of them and thought they'd be perfect for the three windows in my master bedroom. Well they're still not hanging in my master bedroom. I'll get to it. Some day. But in the meantime, I came up with an idea on how to embellish them.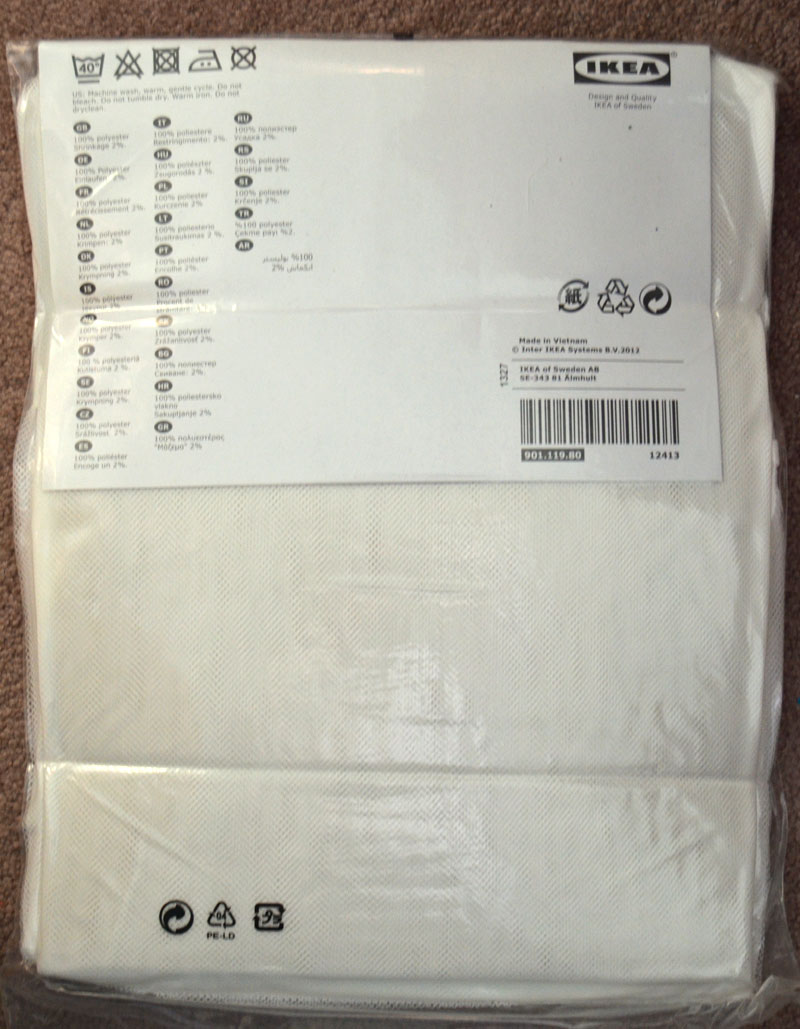 Here's what the package looks like in case you're interested in finding them at Ikea. The display had some crocheted flowers on them and that's what gave me the idea of embellishing them myself.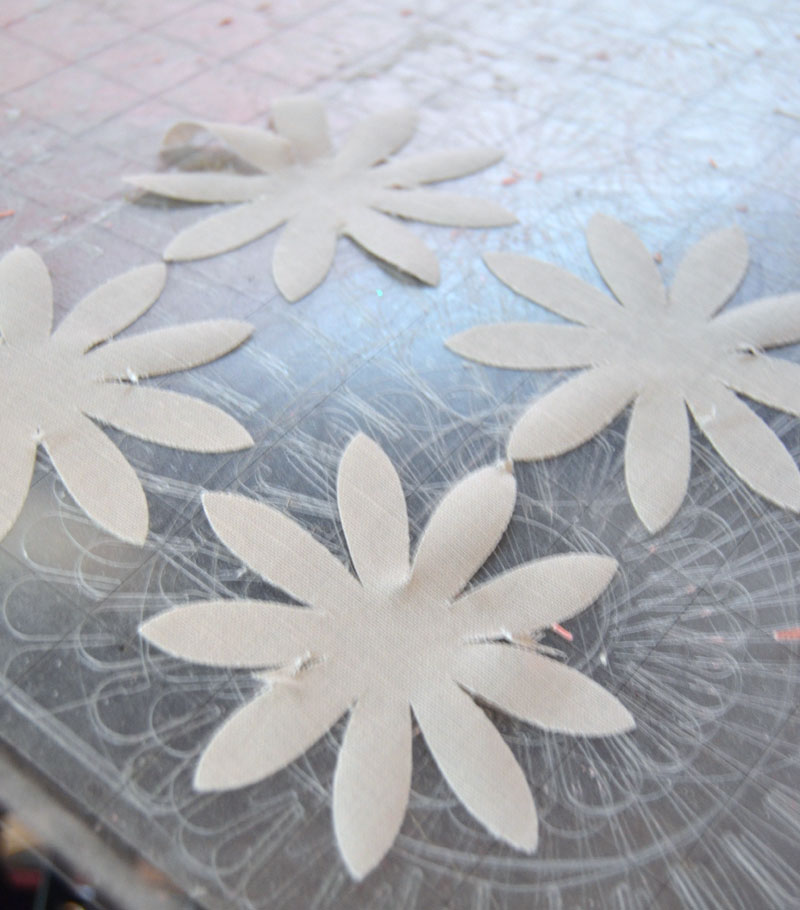 Have you cut fabric with your Silhouette® yet? If not, you gotta try it. I used the sewable heat transfer fabric interfacing on the back of the fabric and simply followed the directions on the packaging.  The fabric I used is a light cotton. (I made the cutting file, which is a 12 petal flower. If you'd like the cutting file for this flower, shoot me an email or leave a comment at the bottom of this post and I'll be happy to share it with you.)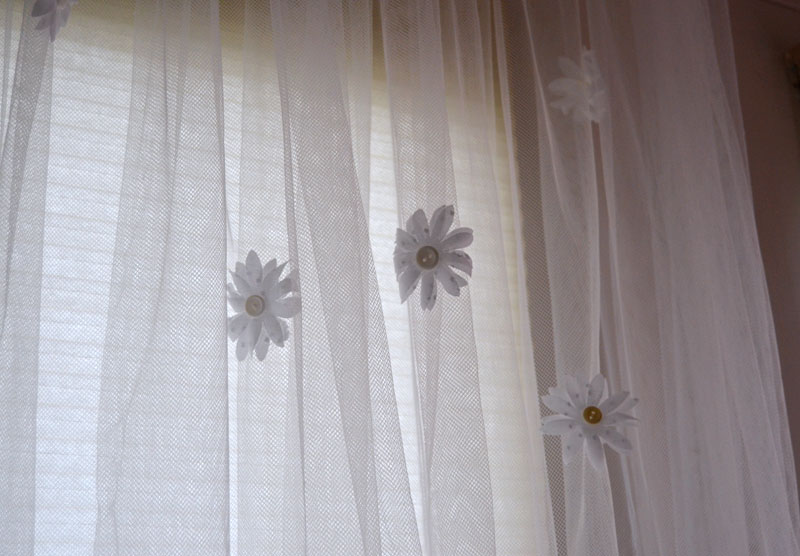 I layered two flowers together and sewed a button in the center to keep them together.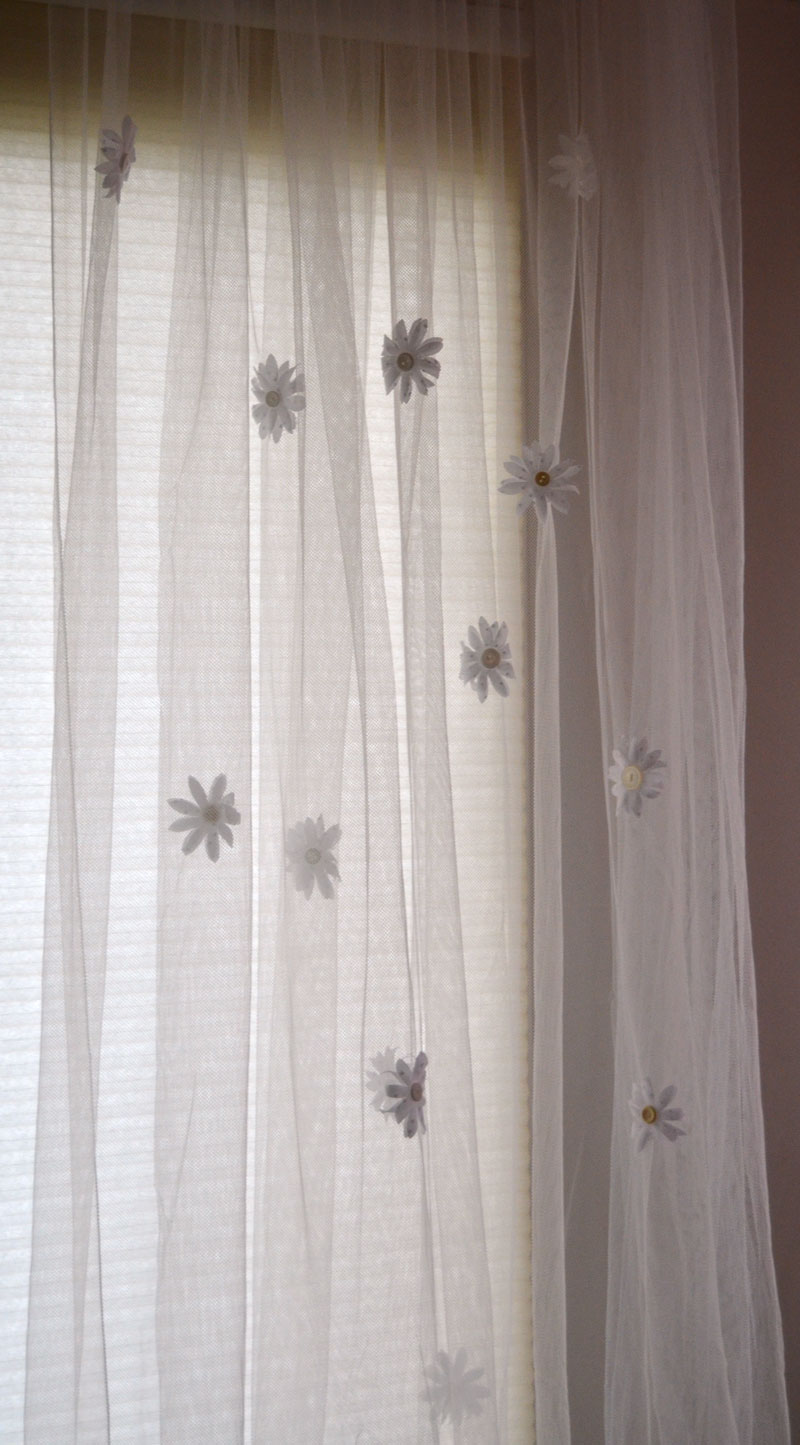 I just tacked them onto the curtains with a couple of stitches. Easy. These are hanging on the patio doors in my living room. It was difficult to get a good photo of them because of the poor lighting, but I think you get the idea.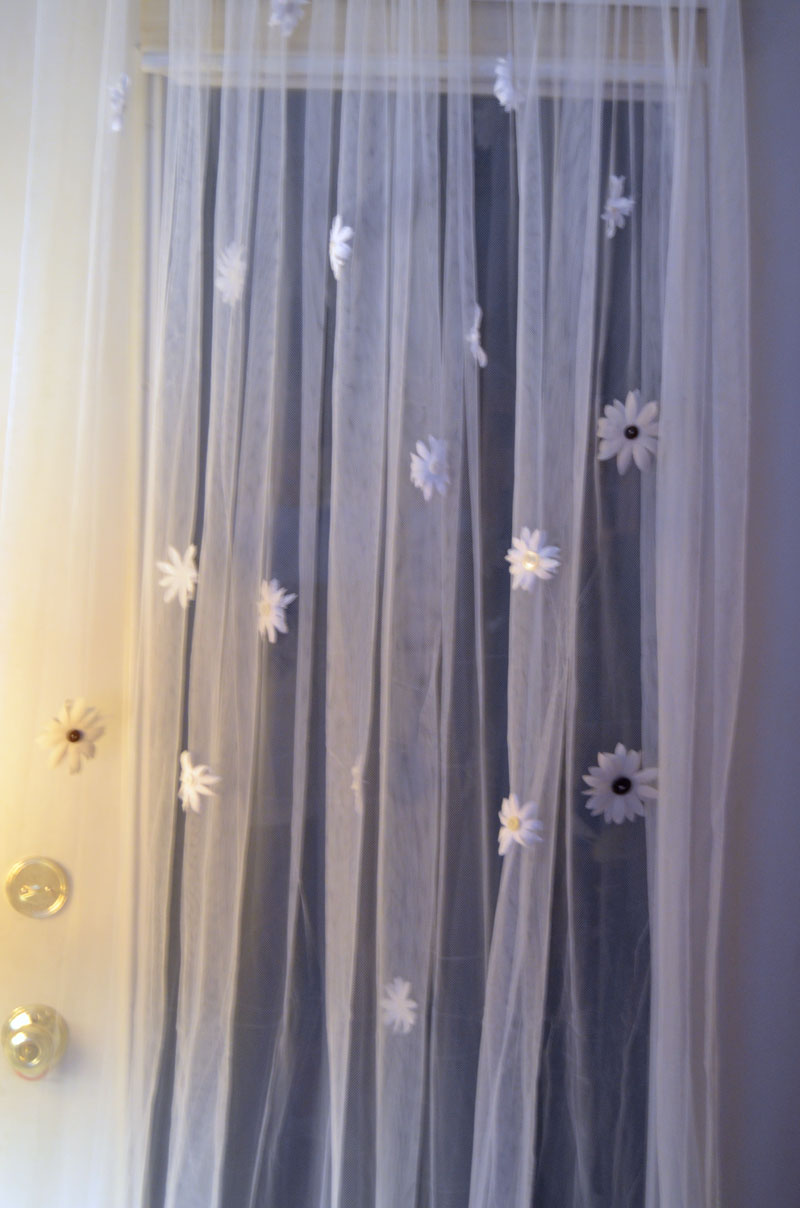 I can think of a bunch of ways to use these fabric flowers. Floral fabric with colored buttons for a nursery would be adorable. And what's really nice about cutting your own fabric flowers is that you get to pick the size of the flower and use any fabric that you like.
Have you used your Silhouette® to cut fabric? What have you made? I'd love to hear!