Today is all about flowers. Specifically, flowers that can be made using your Silhouette®. For today's challenge post, I made vellum flowers. Vellum peony flowers. I wasn't sure what a real peony looks like. Maybe I should have "googled" it before I made these flowers. Maybe I would have done them differently, but then again maybe not. I kinda like my vellum flowers just as they are….I mean my vellum peonies.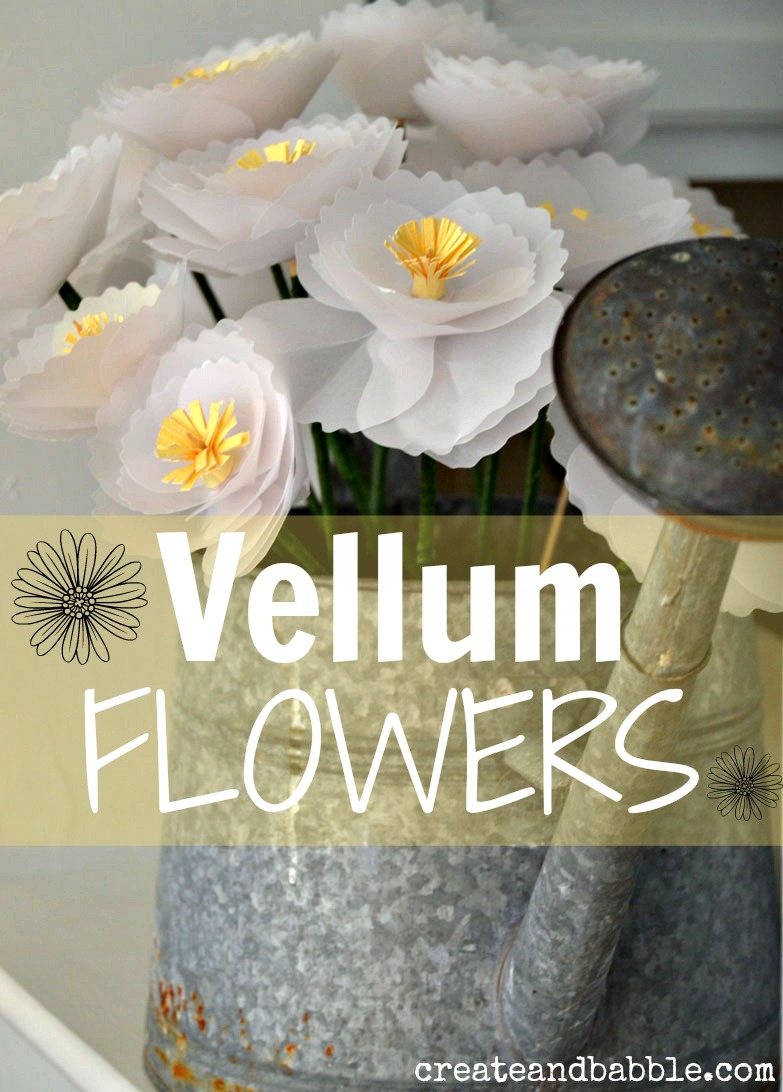 I especially like them in this old galvanized metal watering can. That can was a salvage yard $5 find from last summer.
Back to the flowers. Are you a flowers person? I mean, I know everyone likes flowers. I love flowers. I just can't identify them. Of course I know what roses and daisies look like. But much beyond that, I'm clueless.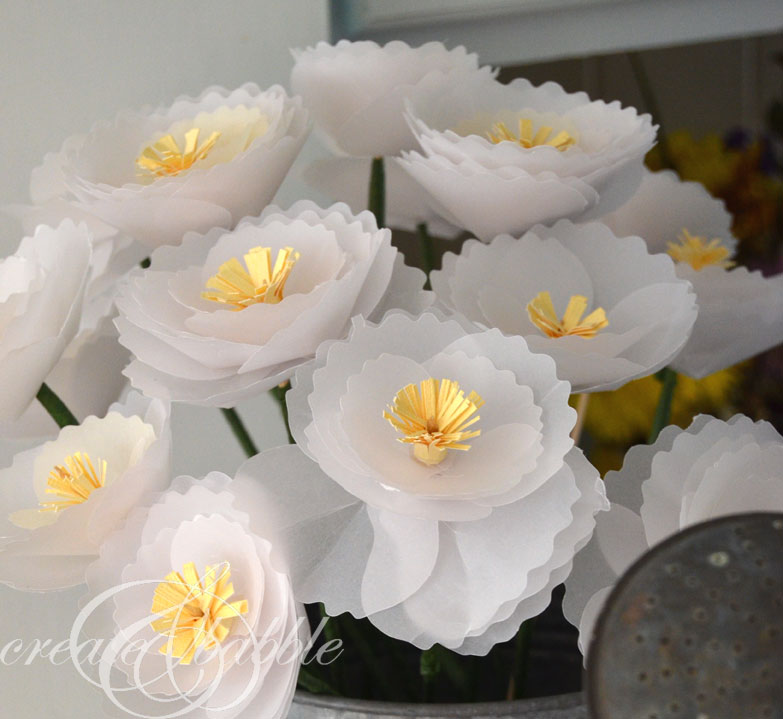 I'm the same way with plants. I know what I like when I see different varieties of flowers and plants, but I have no idea what they are. Maybe I'm this way because my mother didn't garden. She didn't plant flowers or plants. I remember her saying she didn't like to touch dirt. Well, I guess you can't be a gardener if you don't like to touch dirt, right?
I have gardening gloves. But I'm still not a gardener. Maybe I'll take up gardening when I retire.
If you would like to make these peony flowers, the cut file that I used is available in the Silhouette® Online Store. It's called 3D Peony (Design ID #56220). By the way, if you don't already have a subscription to the On-line Store, I highly recommend it. I've had a subscription every since I got my first Silhouette (an SD) about six years ago. It is so worth it. Especially if you're like me and your graphic design skills are somewhat lacking ; )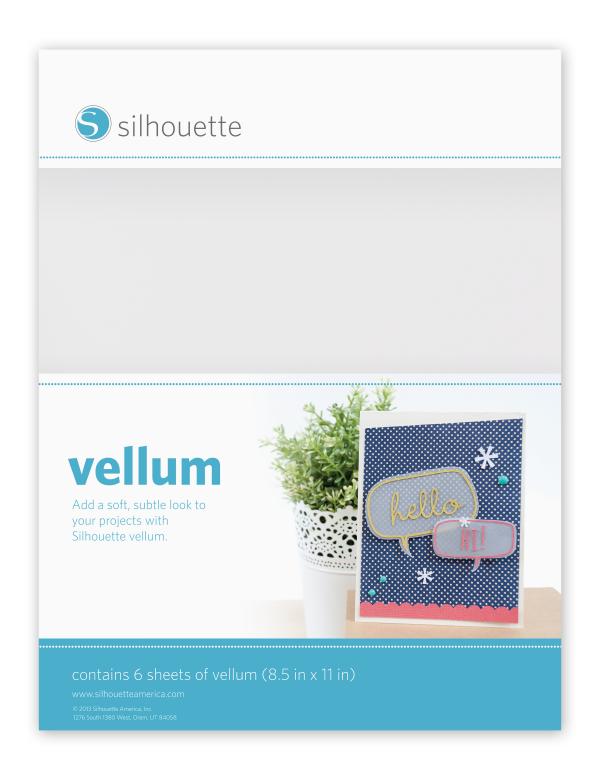 I used the Silhouette® vellum to make my flowers.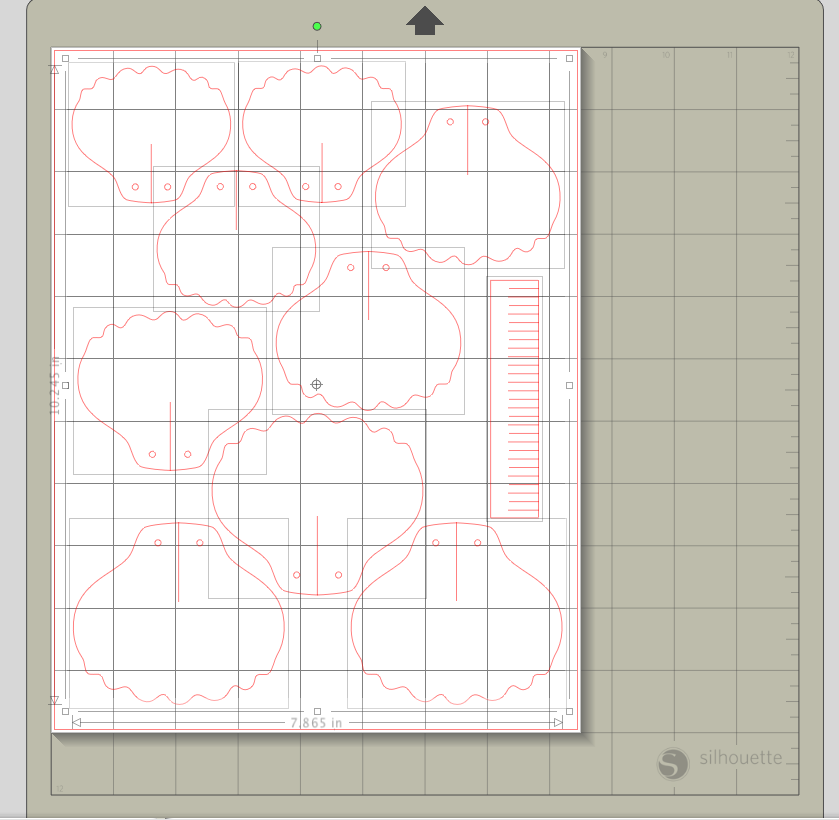 The first thing I did was "ungroup" the design.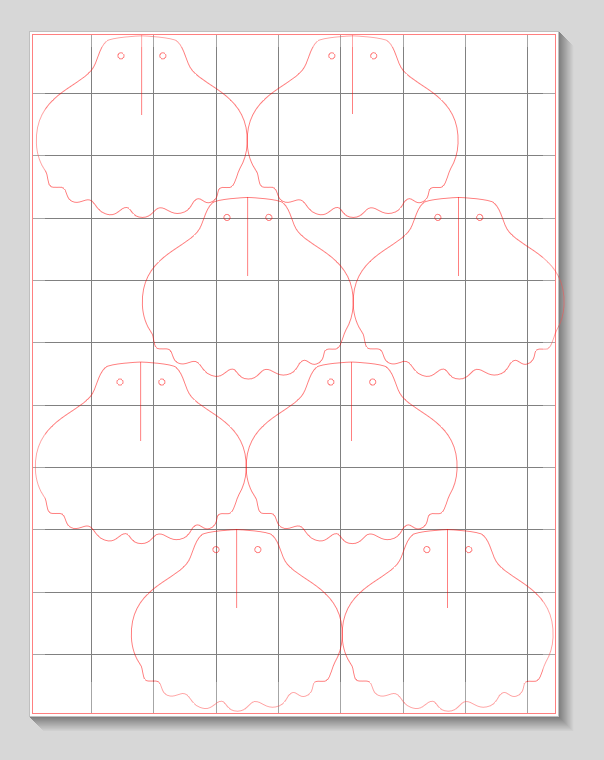 Then I copied the largest petal shape onto a new drawing and filled a 8-1/2 x 11 page with eight petal shapes.
I did the same things for the remaining petals. And because I rarely leave a design the way it comes, I made more petals in different sizes just by selecting them and decreasing the size.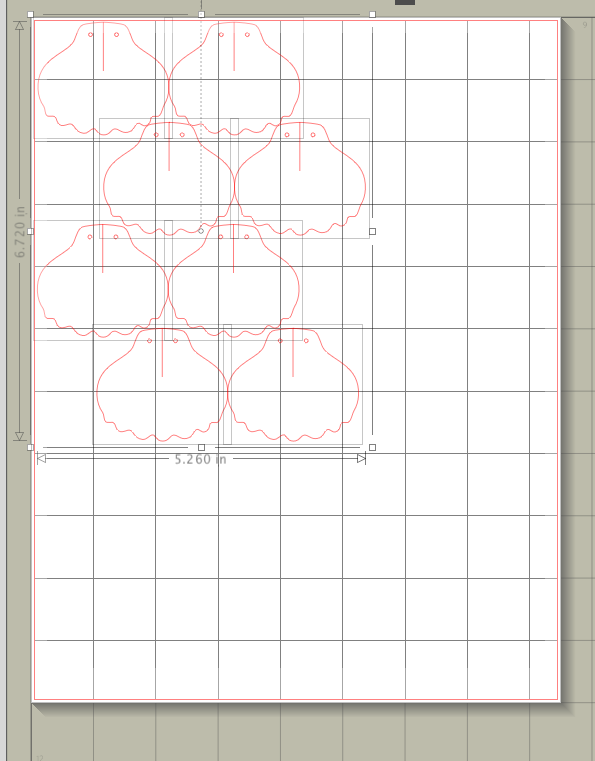 Once I had cut all my petals, I just inserted them onto a bamboo skewer, starting with the largest size petals. The yellow stamen is cut from card stock.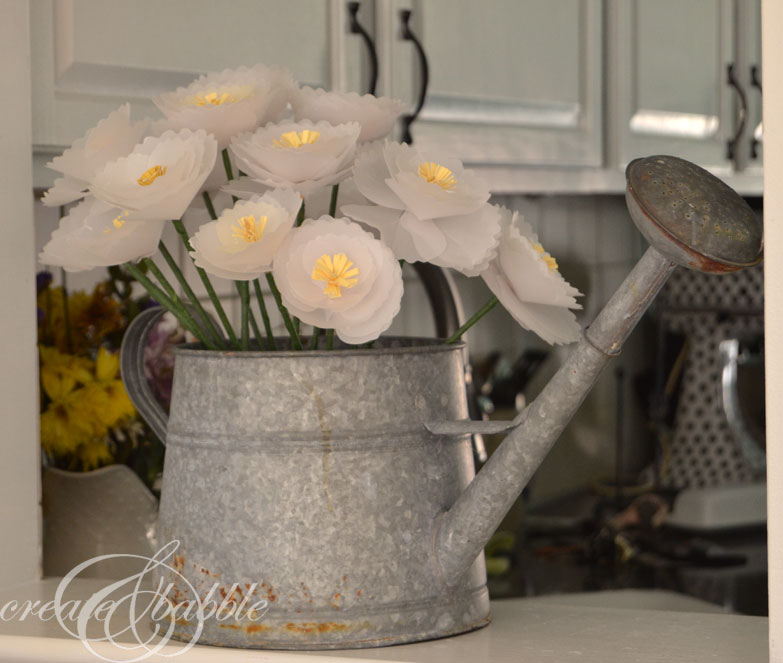 To finish up, I wrapped the skewers with floral tape and stuck them into some floral foam that I placed inside my awesome, old, rusty watering can.
Since you're now (hopefully!) in a Silhouette® flower-making mood, here are more Silhouette® flowers projects that I found in the archives of Create & Babble: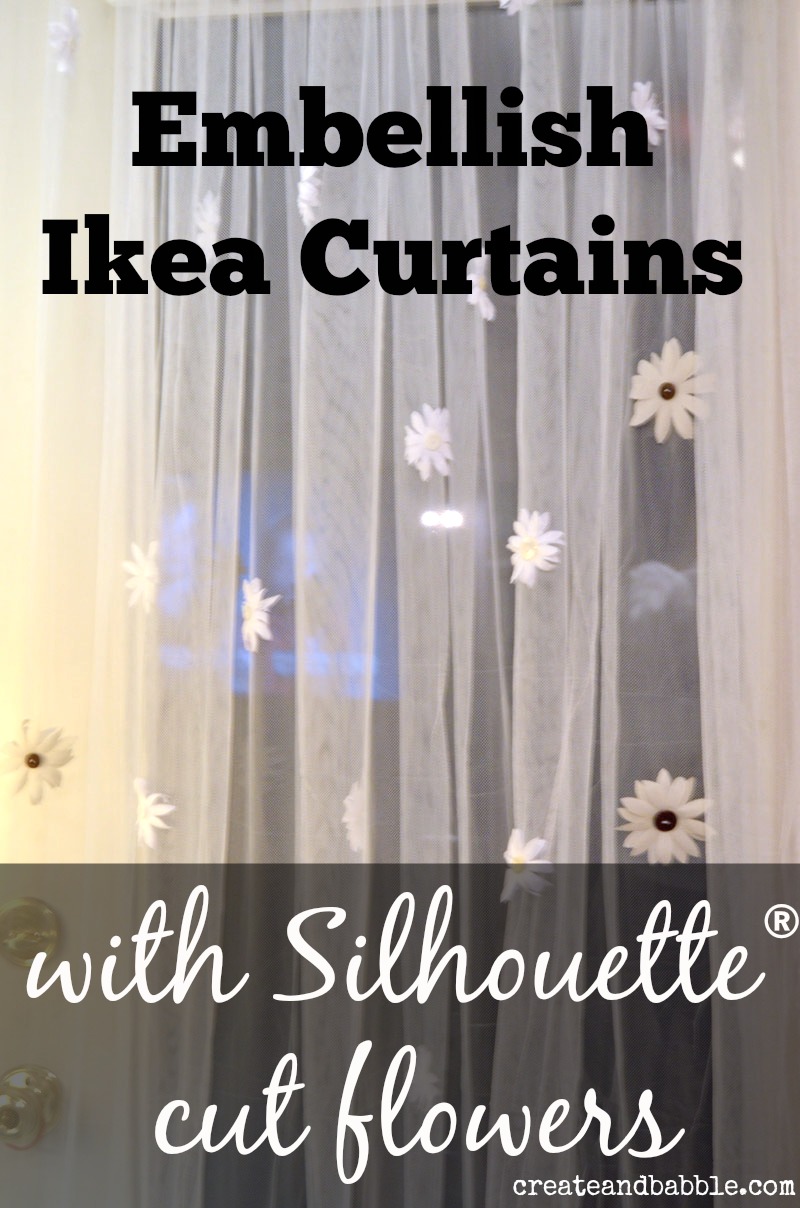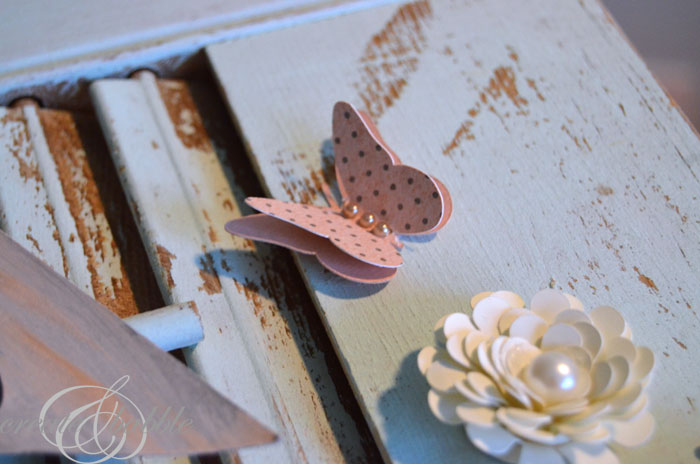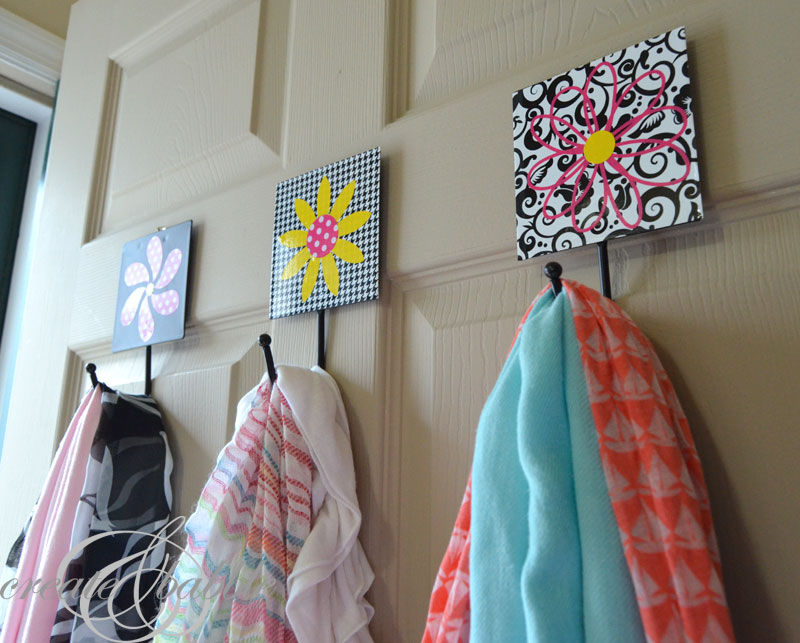 Just click on the photo to be taken to the project.
And if that's enough Silhouette® flower-makin' fun, there's more!
Yep, it's Silhouette Challenge time, and this month's challenge was, well you know….flowers!
Check out all my Silhouette® sisters' posts to see their flower creations to give you even more flower inspiration.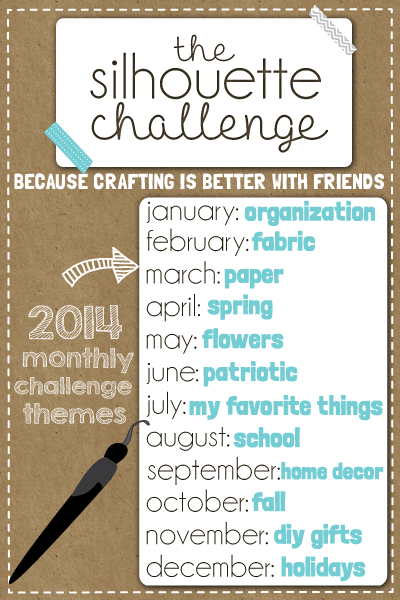 Peruse the projects below for a wealth of Silhouette inspiration!
1. Create & Babble // 2. Kate's Paper Creations // 3. Please Excuse My Craftermath // 4. Tried & True // 5. unOriginal Mom // 6. Mama Sonshine // 7. Adventures in All Things Food & Family // 8. The Experimental Home // 9. The Outlandish Momma // 10. Whats Next Ma // 11. Dream a Little Bigger // 12. Silhouette School // 13. Creative Ramblings // 14. Our Rosey Life // 15. Bringing Creativity 2 Life // 16. Practically Functional // 17. Minted Strawberry // 18. Two Purple Couches // 19. Simply Kelly Designs // 20. Grey Luster Girl // 21. TitiCrafty // 22. My Mom Made That // 23. Architecture of a Mom // 24. My Paper Craze // 25. The Sensory Emporium // 26. Ginger Snap Crafts // 27. Mabey She Made It // 28. McCall Manor //
Disclosure: This post contains affiliate links. As a Silhouette® affiliate, I make a small commission if you make a purchase using the links provided in this post. As always, I only recommend products that I use and love and you know I love anything Silhouette®!