Sometimes (okay, a lot of times) I'm guilty of being a "tosser". To me, a tosser is the opposite of a pack rat or "keeper". I'm so glad I didn't throw away this old shutter that I found in the basement. It's not like I didn't think about it ; )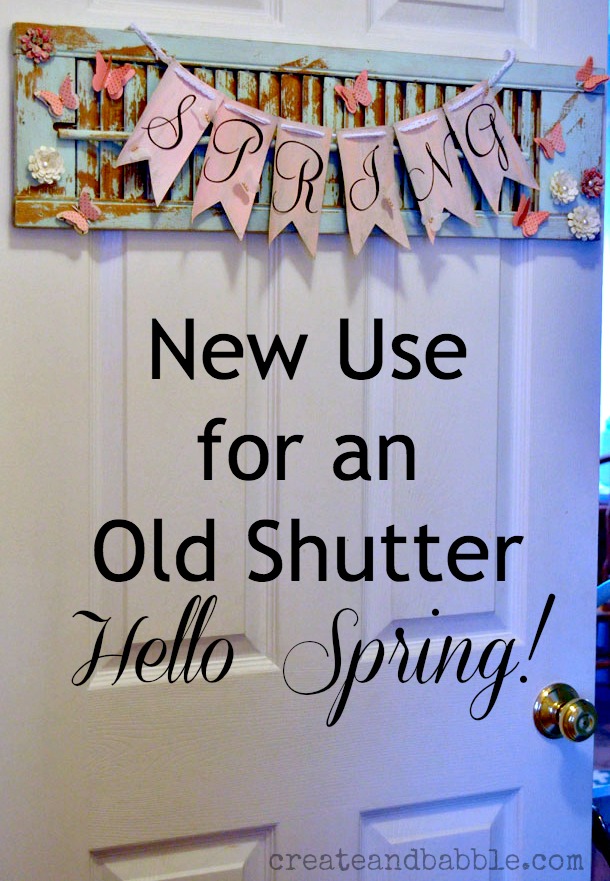 But, in my defense, the shutter didn't look like this when I found it.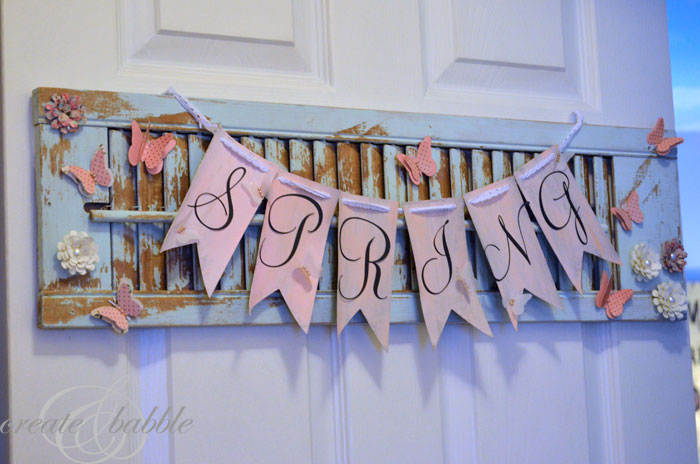 I think it was a craft fair purchase from back in the 90's. If I remember right, it had some straw, a big dried sunflower and a floppy bow on it. I loved it at the time.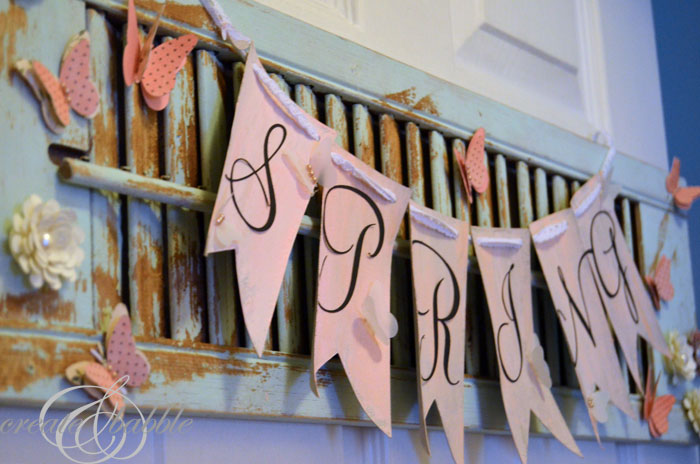 But now I like it more. …with the chippy paint….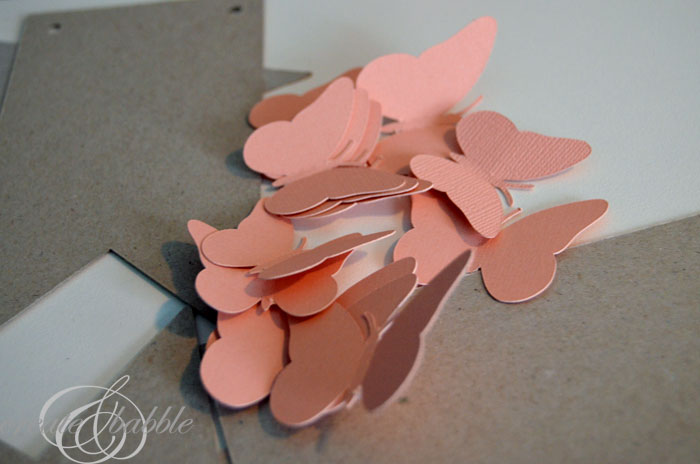 …the chipboard banner and butterflies cut out of card stock and vellum with my Silhouette Cameo®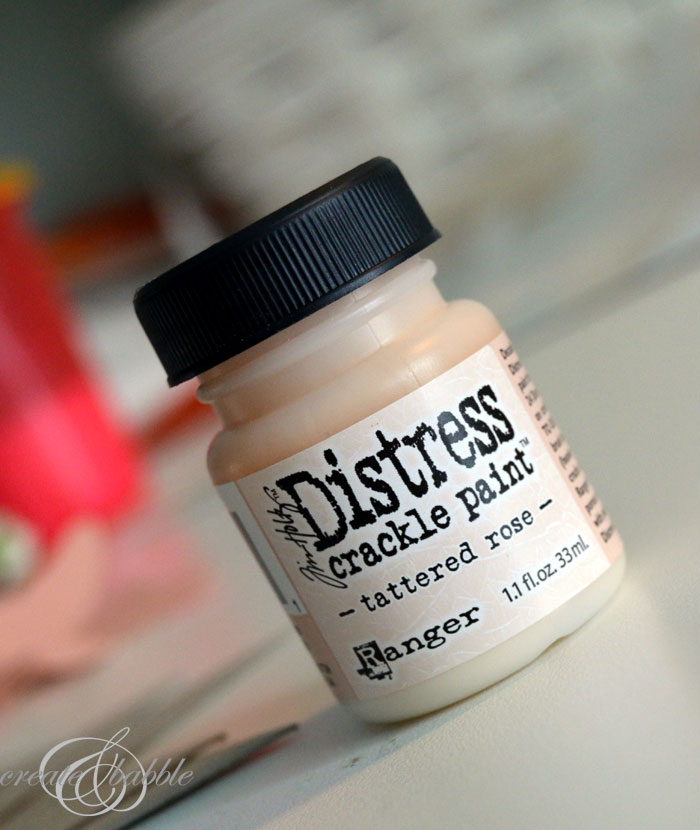 I distressed the chipboard pennant pieces with some crackle paint I found at my local scrapbook store.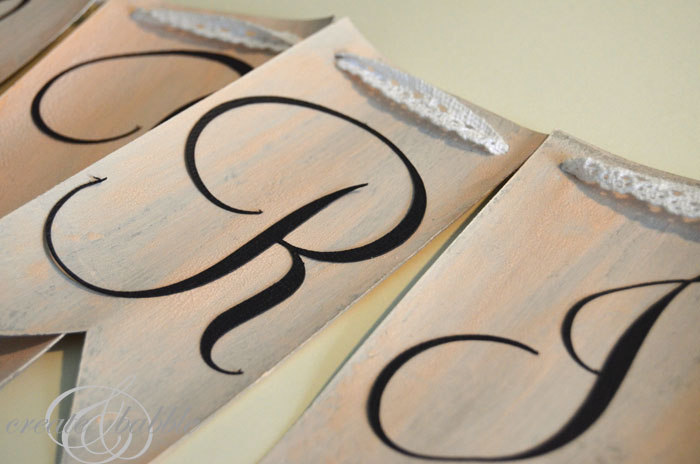 The letters were cut from Silhouette's adhesive card stock.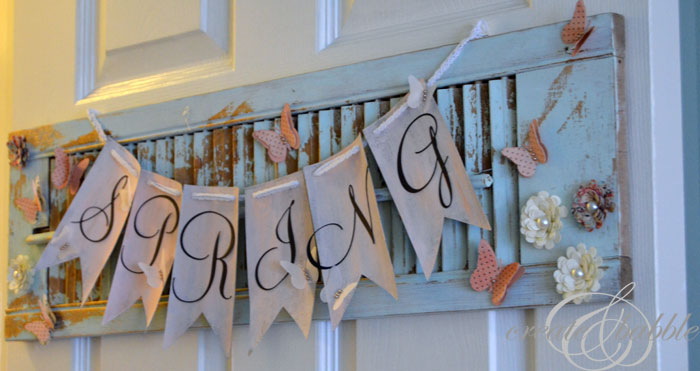 The flowers and butterflies are Silhouette® cutting files. Adhesive-backed gems were added for glam.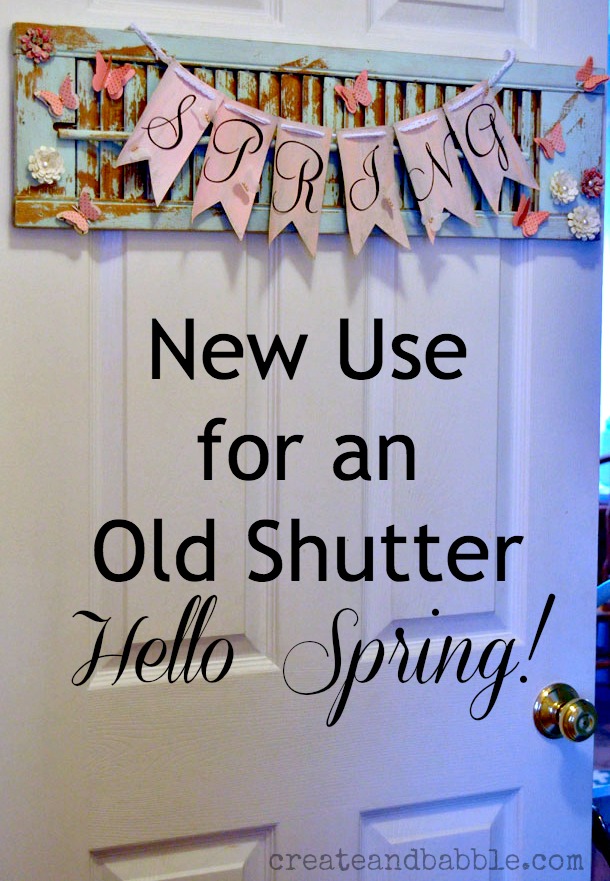 Yes, I sure am glad I kept that old shutter!