Most, if not all of us have seen some pretty cute decorated onesies, right?  They're all over Pinterest and blogland. I've even thrown my decorated onesies into the ring a time or two like these fabric appliqued onesies or the "glitter vinyl instead of rhinestones" onesies that I made for my granddaughter.
Recently, a friend of my daughter asked me to decorate a onesie for her new baby boy. She sent me the design of what she wanted on the onesie. I couldn't decide between using heat transfer vinyl or making a stencil and using paint, so I did both.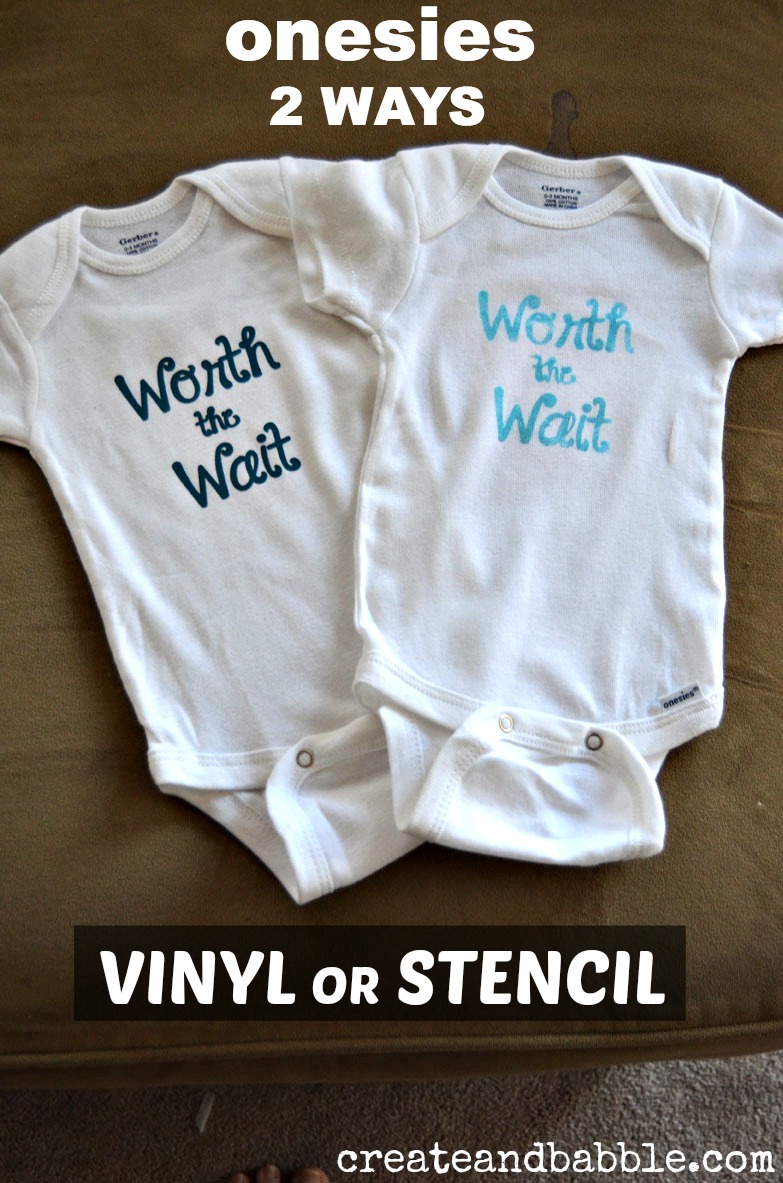 It was easy to create the design in Silhouette Studio. I first drew a 3 1/2″ wide rectangle and typed the words in the rectangle using Janda Happy Day font. I find that if I use a rectangle or square shape around my designs for vinyl and stencils, it keeps me from making the design too big. Everything just looks so small to me on the 12 x 12 workspace! Plus cutting the square or rectangle along with the design out of vinyl or stencil material makes it so much easier to weed.

This was first time using Silhouette's stencil material. I have just one word: LOVE. Seriously, this stuff is great. If they sold it by the case, I'd buy it! I have so many ideas of stencil projects I want to make. It's the perfect thickness: not too thin and flimsy and not too thick. And it's adhesive! And reusable! Whoot! Nice job Silhouette!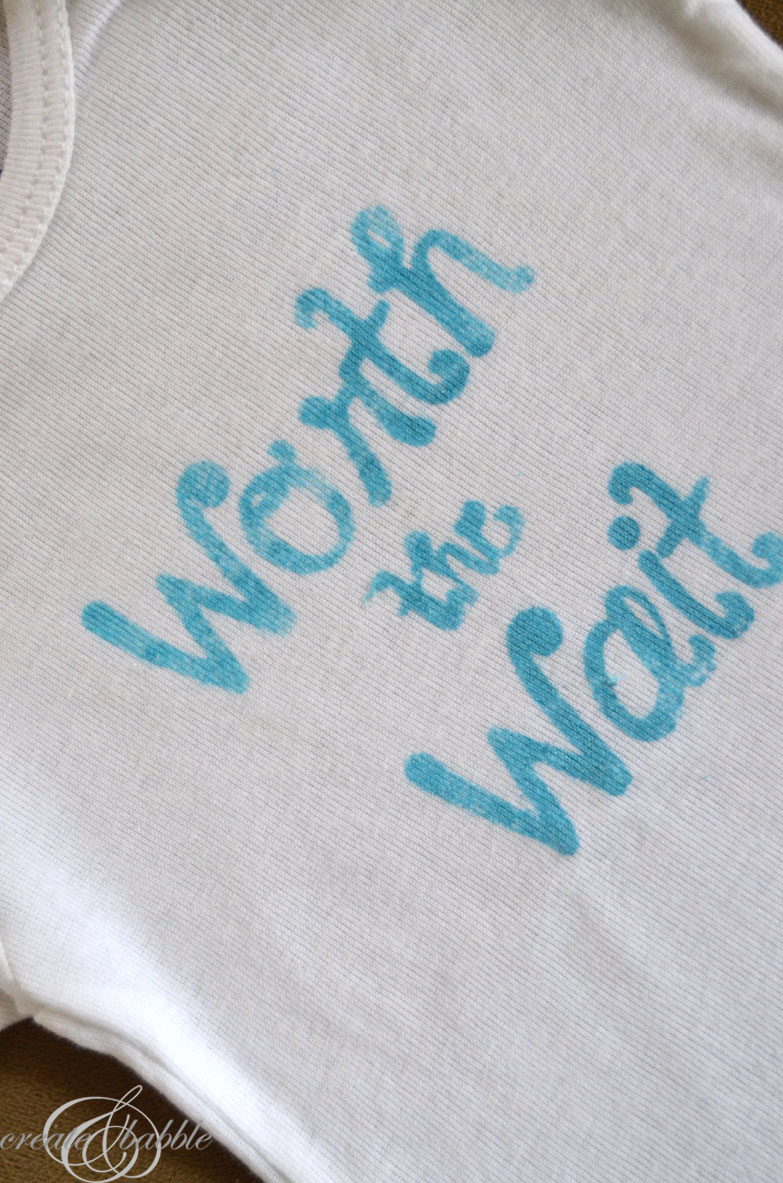 I stenciled the onesie with just a little bit of acrylic craft paint on the stencil brush. When the paint was dry, I gave it a quick press of a hot iron to set the paint. As a crafter and DIYer with tons of old sweats and t-shirts with paint stains on them, I am sure the paint will not wash out! I like the faded look of it. What do you think?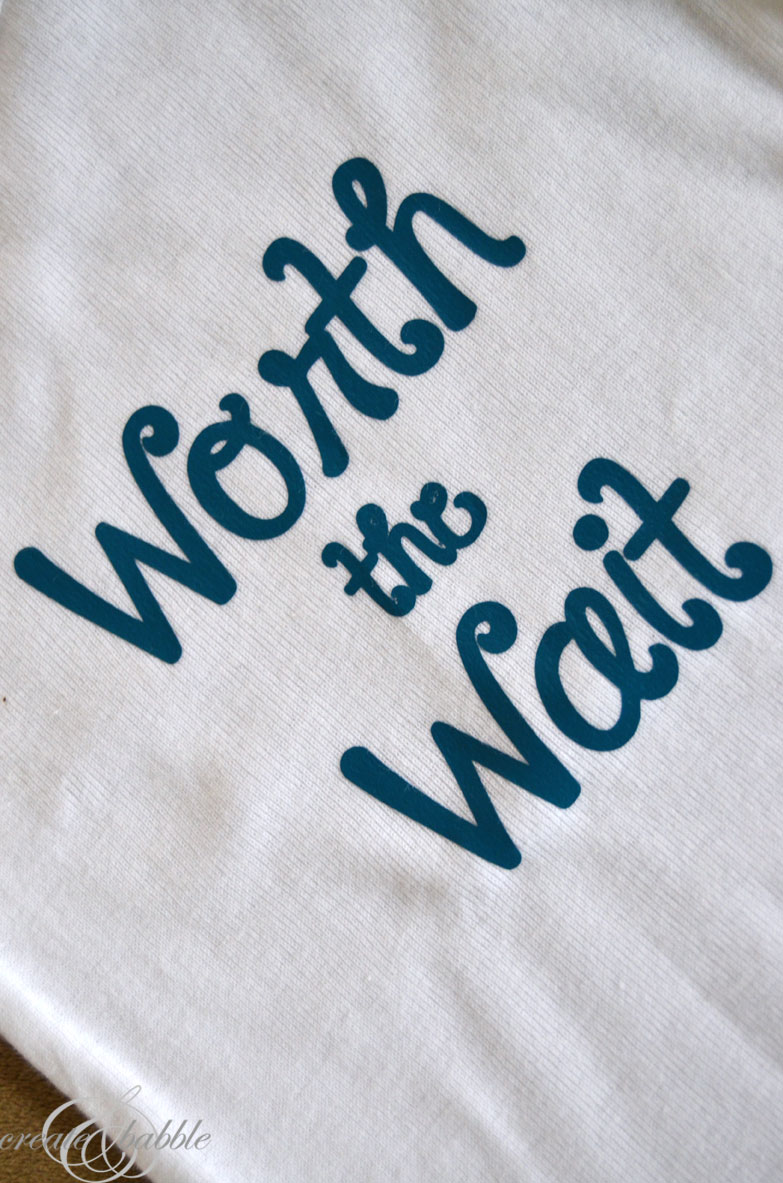 And here's the onesie with the same design. But this one was made using heat transfer vinyl. I think this vinyl came from Pick Your Plum. Definitely a bolder, cleaner design. I like this one, too!
Do  you have a preference between the vinyl or stencil?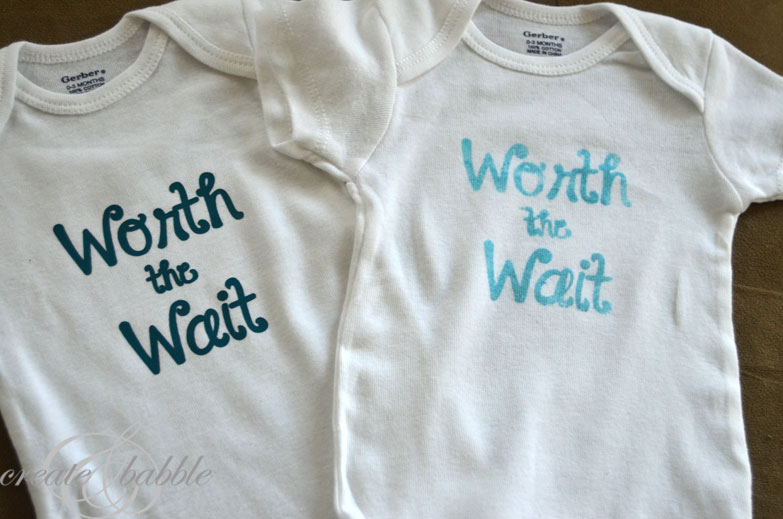 Since the new mom is getting both of these, she won't have to pick a favorite!