Did you know how amazing the Silhouette Cameo (or Portrait) is at cutting fabric?!? If you haven't tried it yet, you just gotta! I cut out some cute, little heart shapes to make sweet, little, heart-appliqued onesies for my soon-to-be-born granddaughter. Yes! It's a girl! She's due any day now and if she's here by Valentine's Day these onesies will be perfect for her to wear on her first Valentine's Day!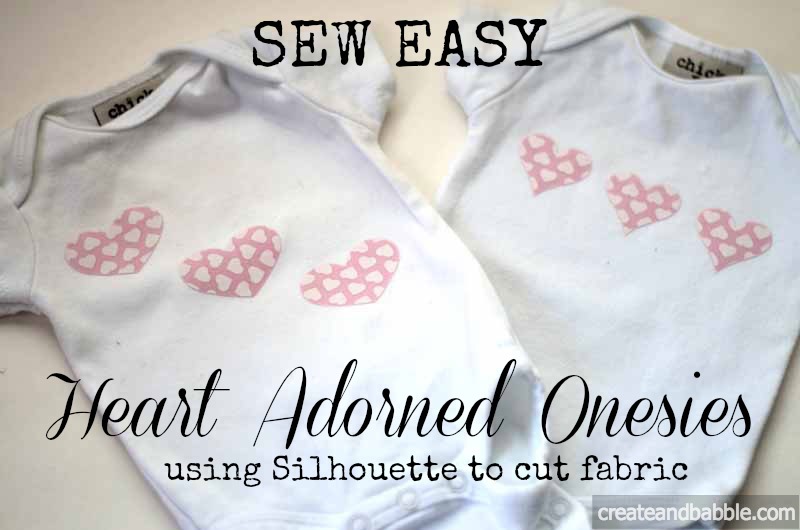 I found the pretty pink and white heart-patterned fabric at JoAnn's. Following the directions on the Silhouette fabric interfacing, I simply cut  a piece of the interfacing a bit smaller than my 12 x 12 square of fabric. Then I ironed the interfacing onto the back of the fabric. Next I trimmed the fabric to the same size as the adhered interfacing and removed the paper backing. Then I placed the fabric (interfacing side down) onto a cutting mat. I selected "fabric" in the cut settings and switched to my blue blade. (How smart of Silhouette to make a blue blade so we remember not to cut card stock with it!)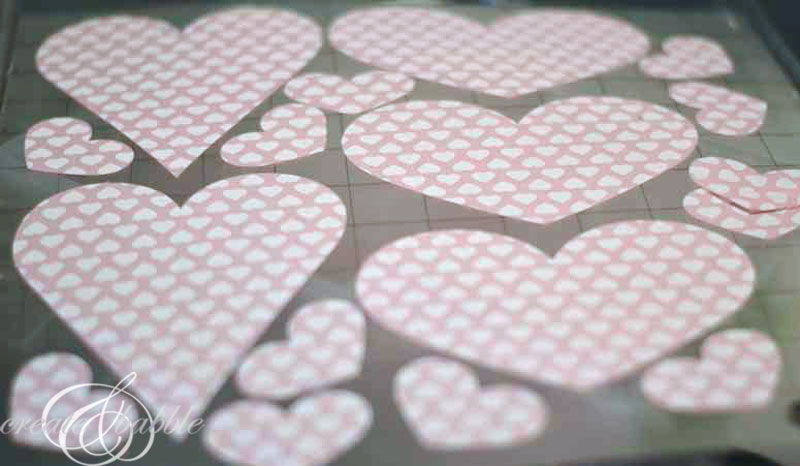 I am just so impressed at how well that machine cuts fabric! It amazes me every time! I didn't have to cut any attached threads at all. I just lifted the corner and peeled away the excess fabric leaving nicely cut hearts on my cutting mat.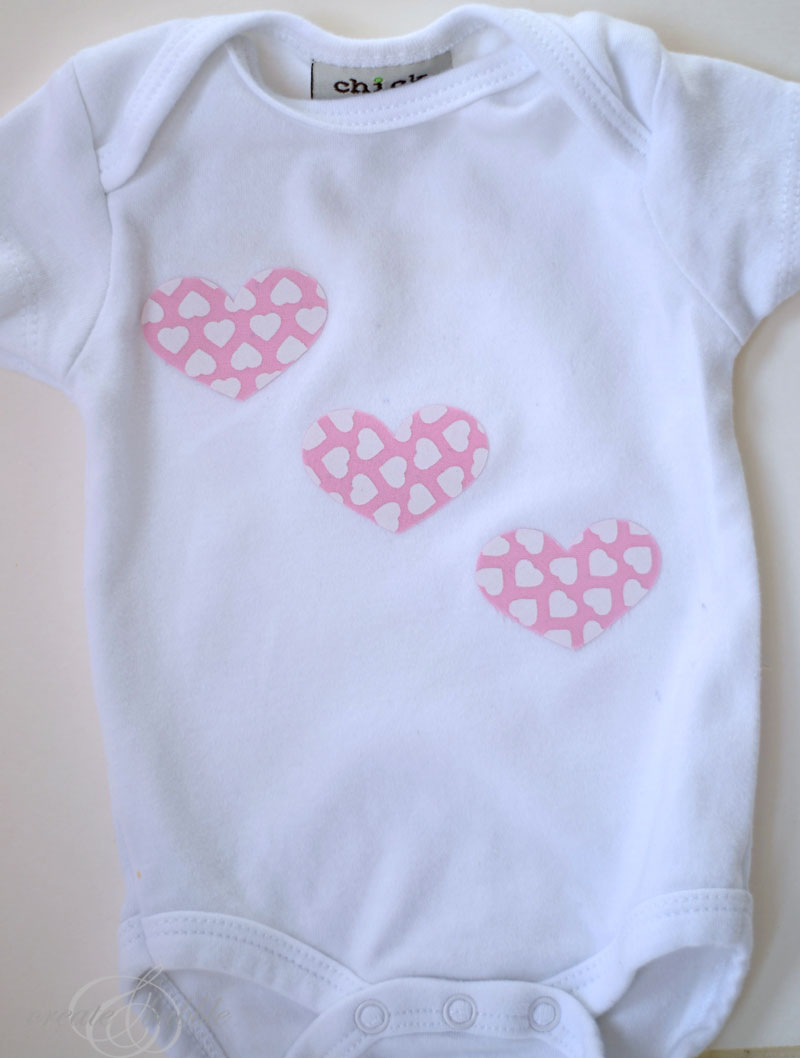 Since I used the "clean cut" interfacing, all I had to do was iron the hearts down on the onesies, holding the iron for about 8 seconds.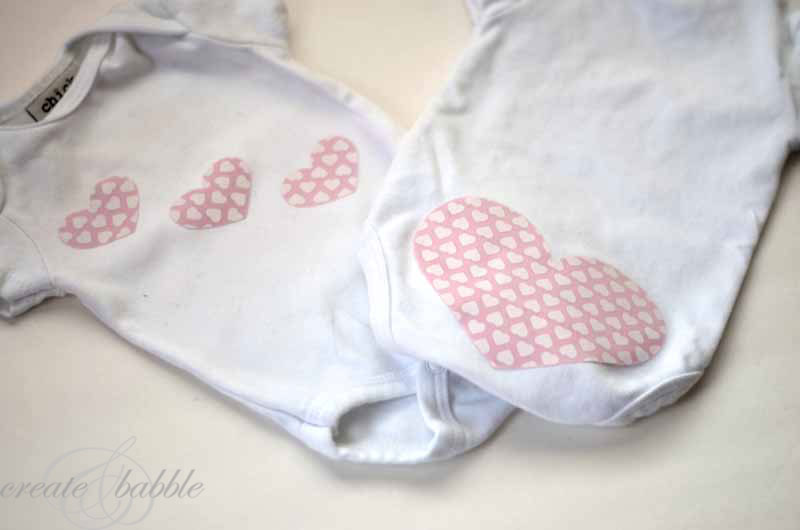 I just had to put a heart on the bottom! I was losing daylight fast when I took that photo so the bottom heart wasn't ironed-on yet, but you get the idea! I have some hearts left over. Maybe I'll make a pillow!
With a brand new baby in the family, I'm sure there's a lot of onesie decorating in my future.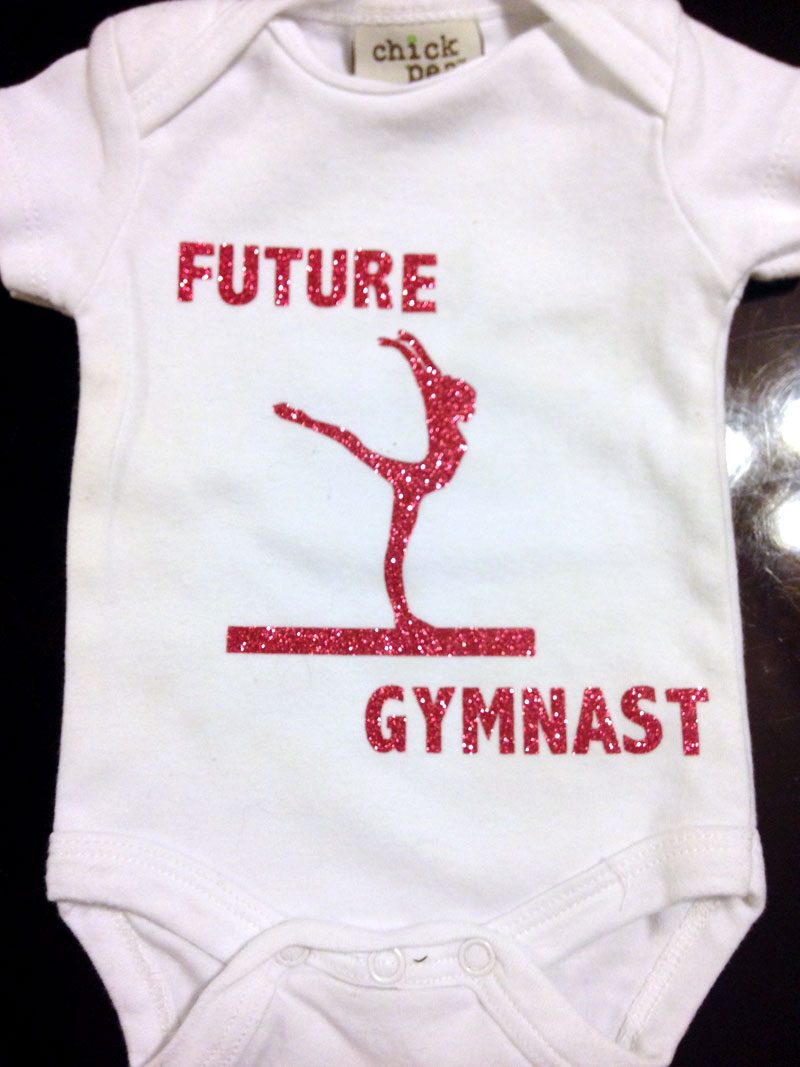 Because my daughter was a competitive gymnast, I just had to make a "future gymnast" onesie for her baby shower a few weeks ago. I used my favorite medium (glitter vinyl)!
Have you got any onesie ideas you'd like to share with me? I'd love to hear them!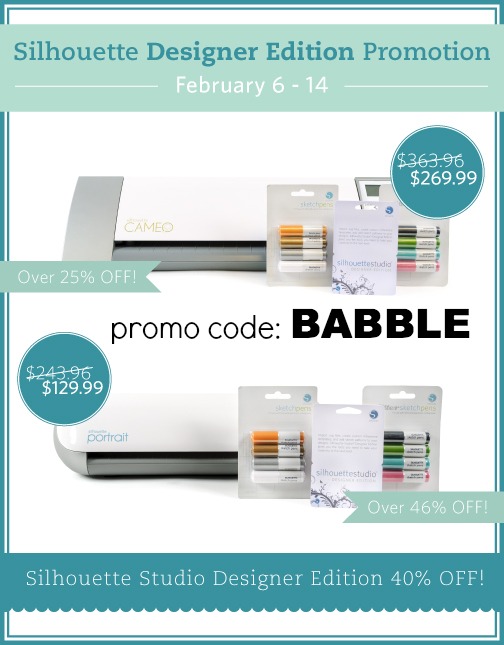 As a reminder, Silhouette America is offering the Designer Edition software for 40% off the regular price for my readers. Use the promo code: BABBLE to be sure you get the discount! And if you don't have a Silhouette Cameo or Portrait yet, and you've been waiting for a sale, your wait is over! Silhouette has two bundles to choose from that will save you a bundle! The Cameo comes with the Designer Edition software and two sets of sketch pens for only $269.99 and the Portrait bundle is only $129.99! Again, the promo code: BABBLE will get you those prices!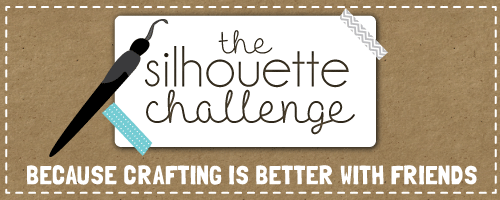 Once again, I am participating in the monthly Silhouette Challenge with some pretty awesome bloggers. Please visit them by clicking on the links below for more Silhouette inspirations using fabric!