Since Silhouette is having a sale on their Specialty Media through May 31, I thought this would be a good time to talk about some of that Special Media and show you some ideas on how to use it.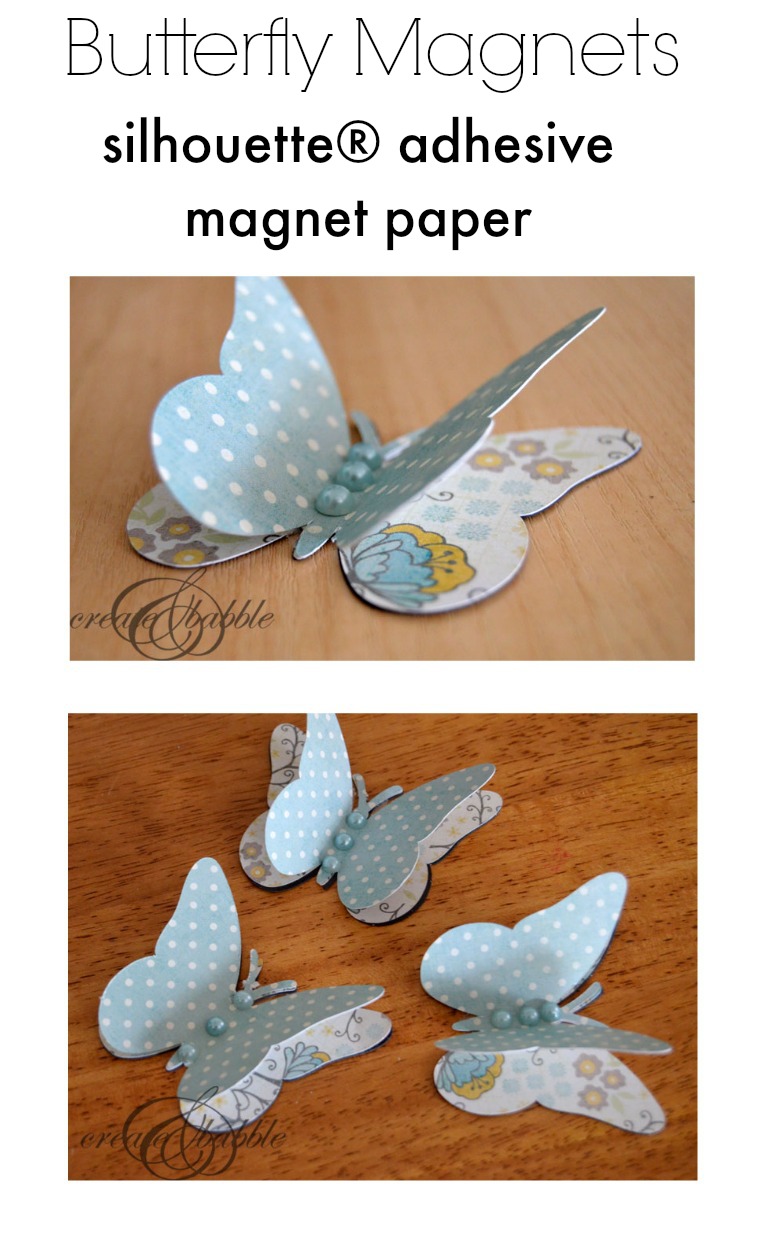 I just used the adhesive magnet paper for the first time today to make some cute butterfly magnets for the fridge.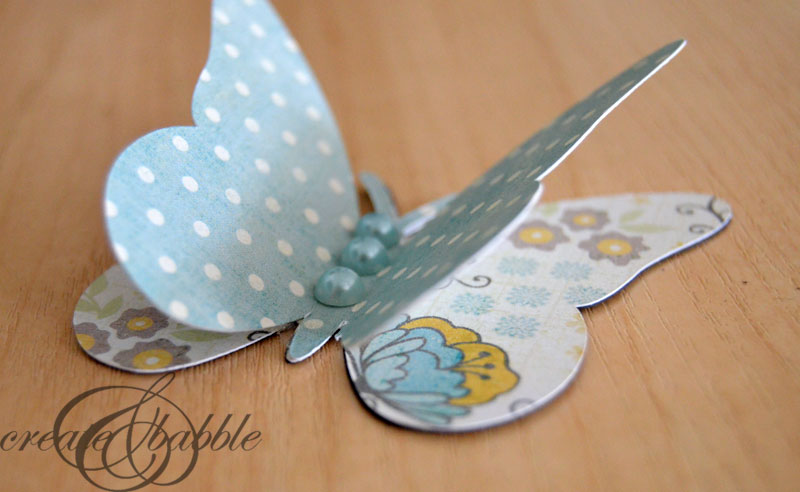 Aren't they pretty? Using the preset settings for the magnet paper, I cut out Design ID #41000 from the Silhouette online store on the magnet paper first. Then I cut the same shape out of double sided card stock. I love using double-side card stock 'cause it's, well doubled sided! I'm lazy and usually in a hurry so this kind of card stock is already coordinated so I don't have to worry about matching patterns, colors, etc. This card stock is from My Mind's Eye, the sweetest thing collection by Jen Allyson, in case you wanted to know ; )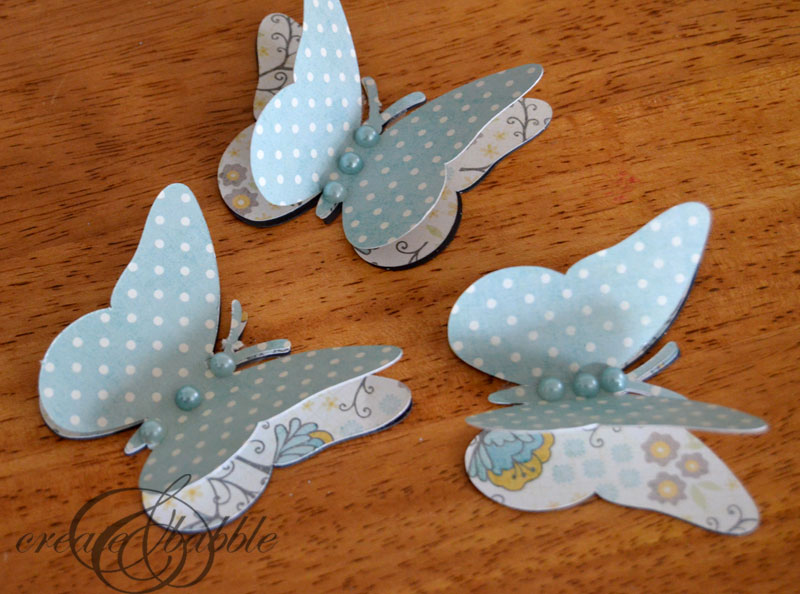 Since the magnet paper is adhesive there is no gluing necessary. Just peel off the paper layer from the magnet paper and stick on the butterfly.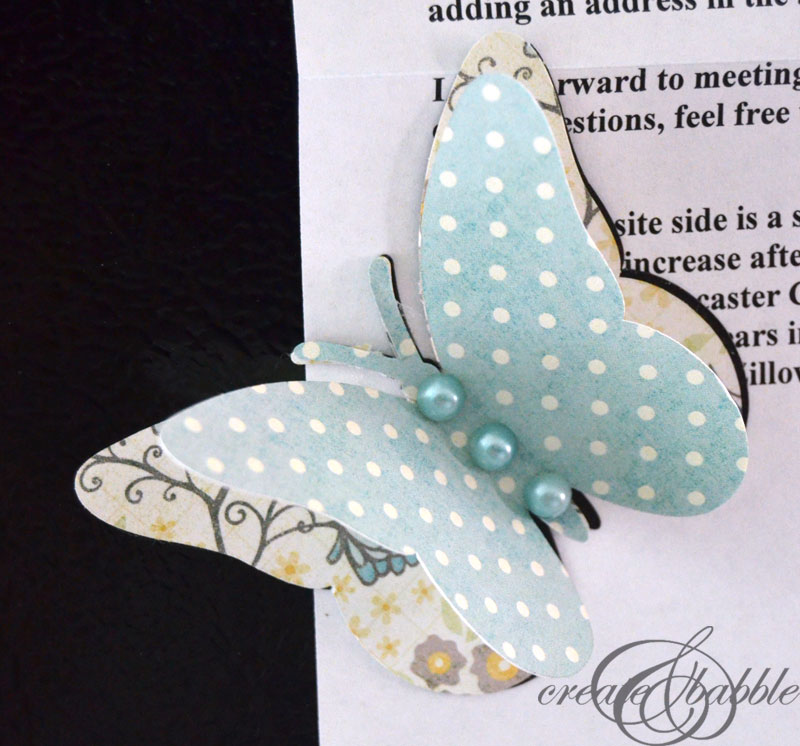 I added some faux pearl stickers to jazz 'em up.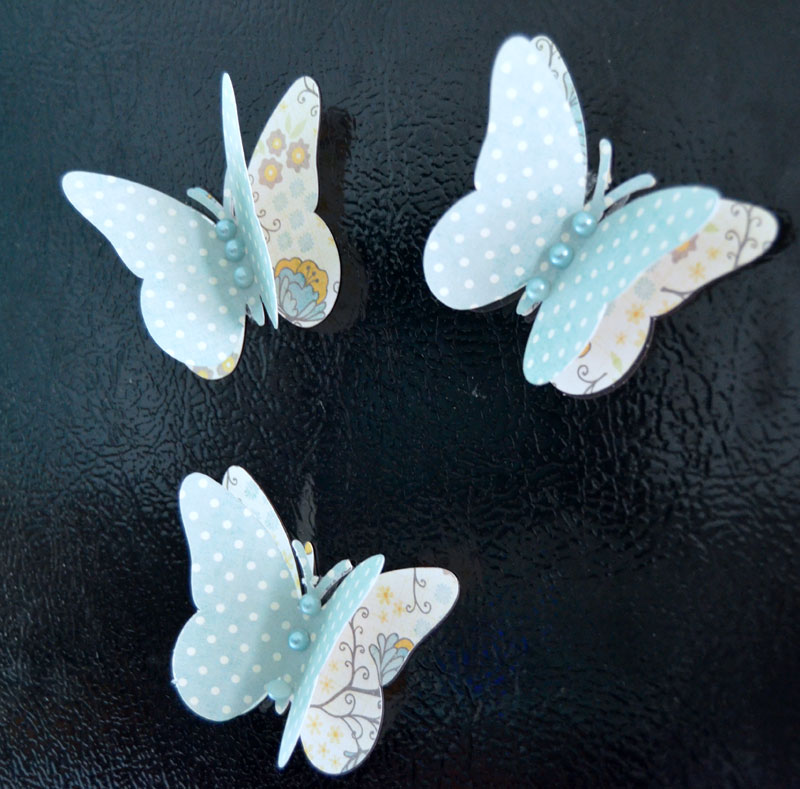 Now that I'm looking at the photos, I think they need more faux pearls, don't you? (And I think my fridge might need wiped down) I'll take care of that!
Now onto my favorite specialty media. I seriously love this stuff. Imagine! Make a stencil of any shape you want; the possibilities are endless!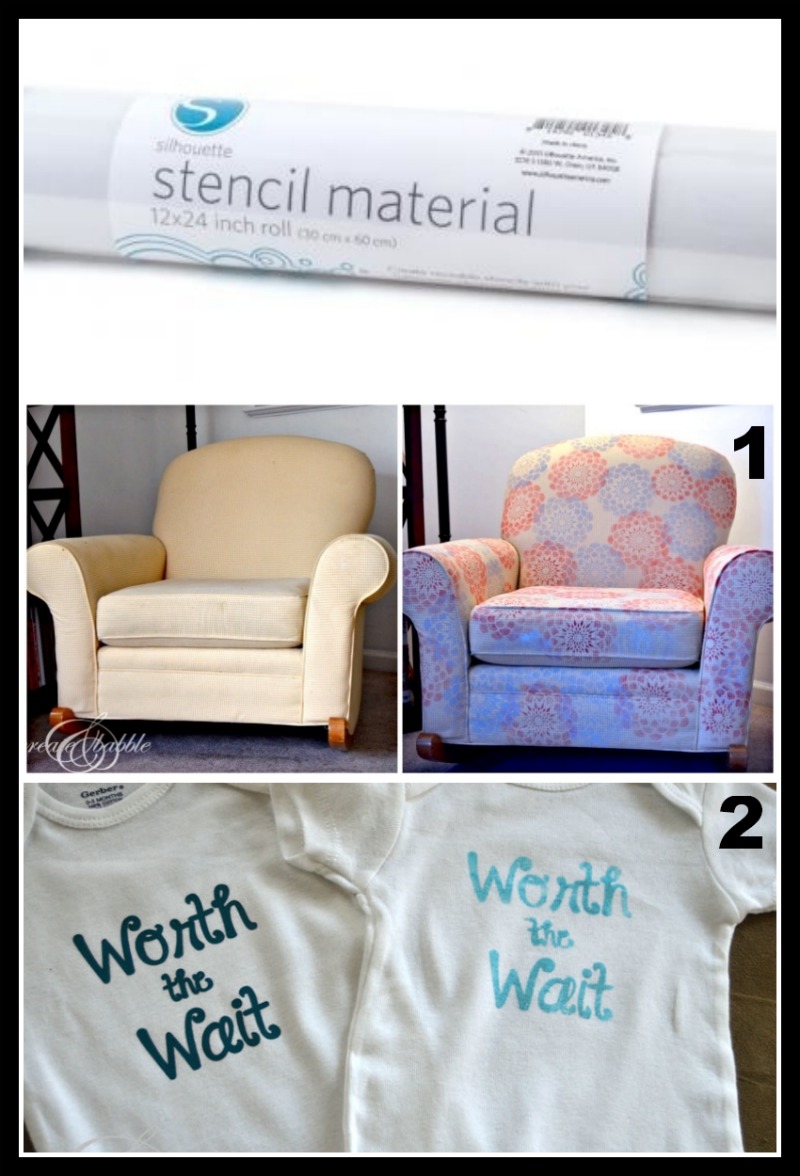 The doubled-sided adhesive is another favorite! I love how it lets you be so precise with your glitter! I am also a fan of the Silhouette glitter, and I'm kind of a glitter snob.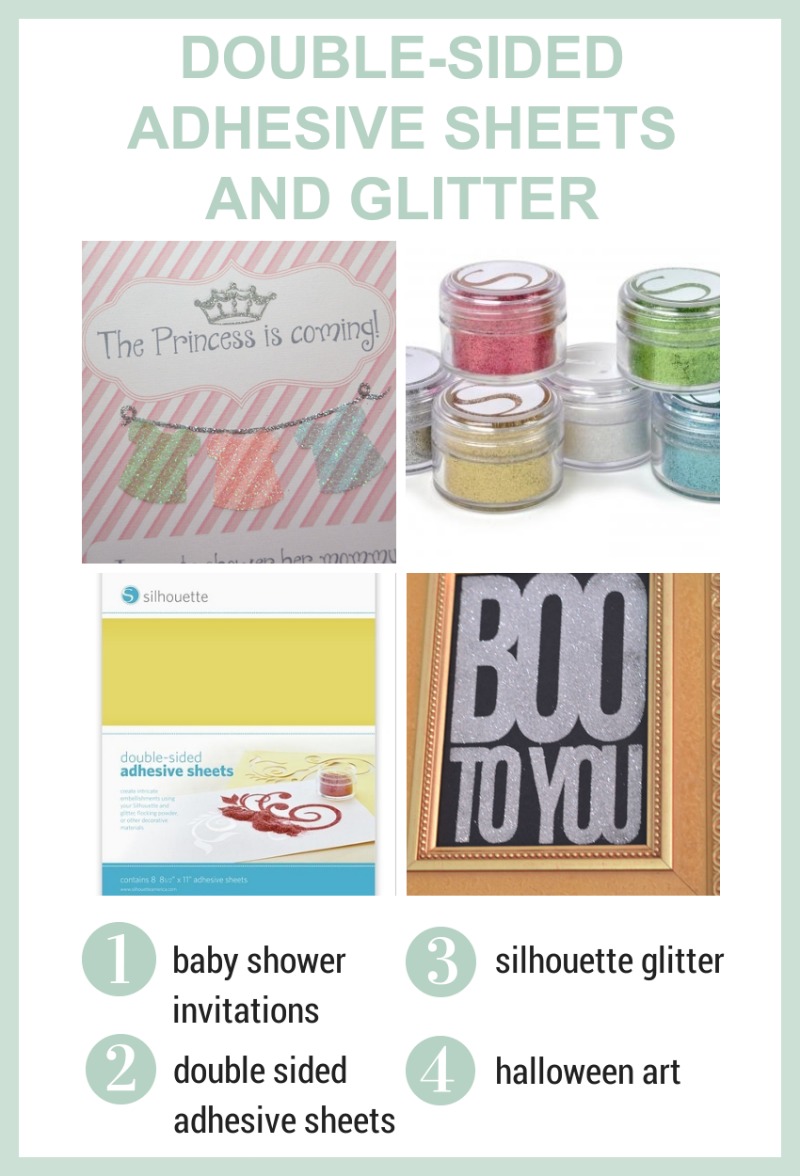 Baby Shower Invitations
Halloween Art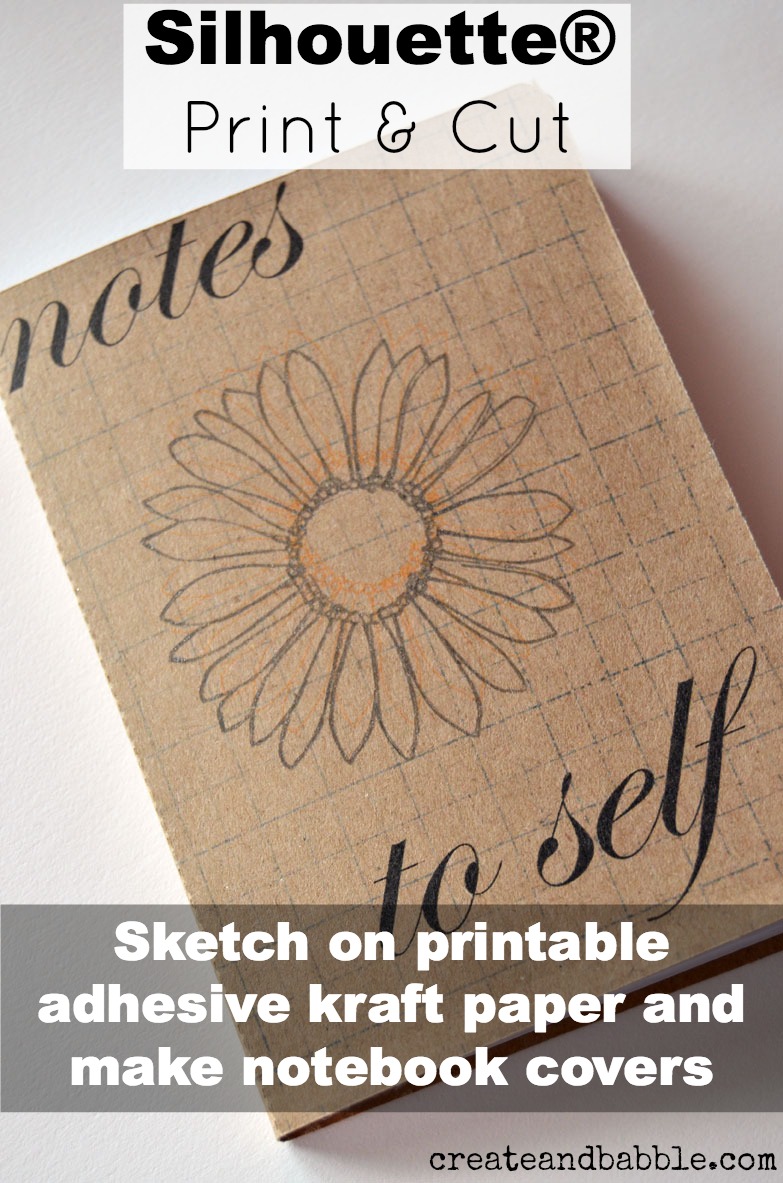 Another new media for me is the printable adhesive kraft paper. I've only used it once so far for these covered notebooks, but I've got lots of ideas swirling for more projects.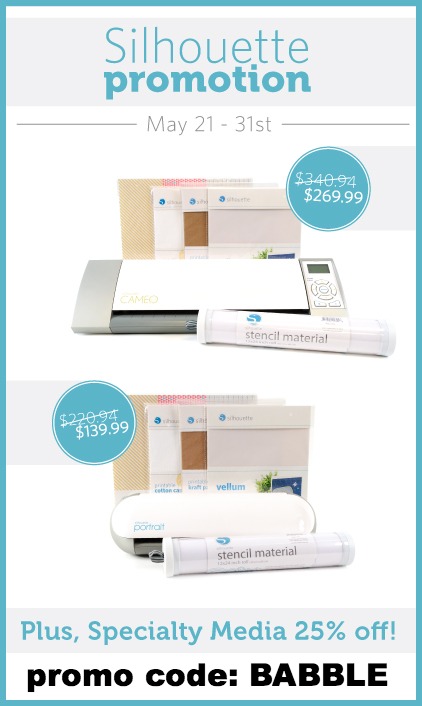 I hope these projects get your creative juices flowing to come up with some great projects using Silhouette Specialty Media. Do you have a favorite? I'd love to hear what it is and see what you have made!
Don't forget, the 25% off is good through this Saturday. Use the promo code BABBLE and save 25% on all Specialty Media.
Disclosure: If you use my promo code, I earn a small commission on purchases you make. As always, I only recommend products that I use and love and you know how I love my Silhouette!