Ever since I heard the words: "it's a girl" I've been oohing and aahing over all the cute baby girl stuff that I want to make. First up are these fabric flower baby headbands.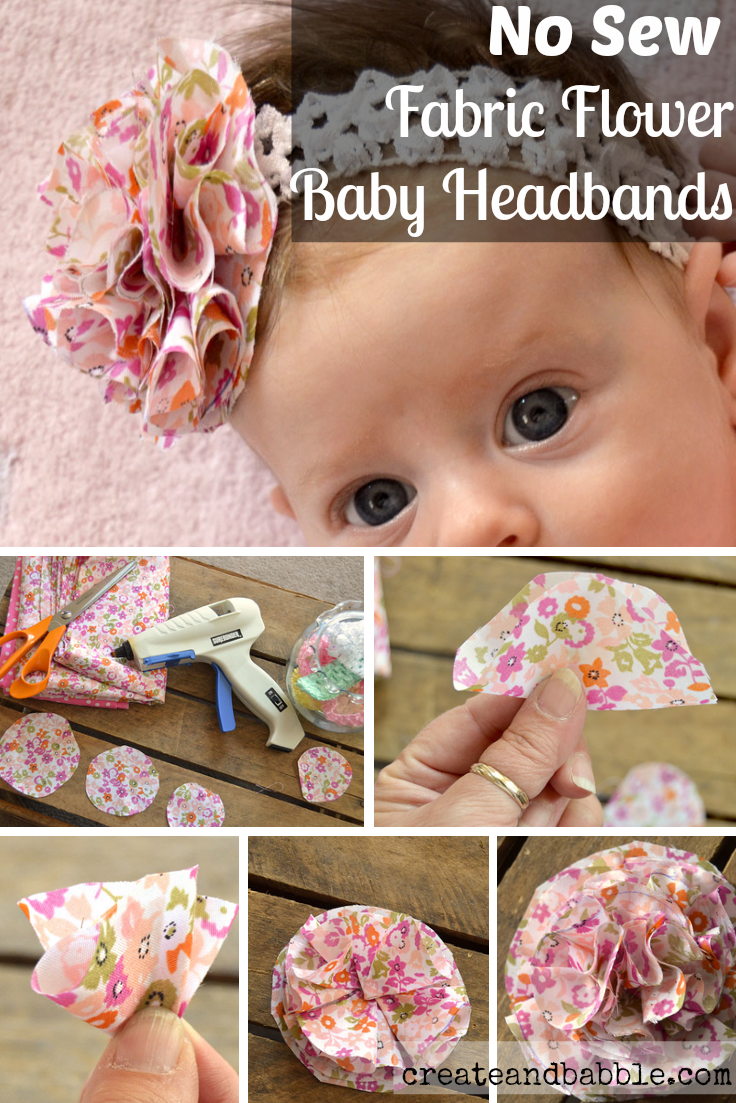 These were so super simple to make. If the thought of operating a sewing machine makes you a little woozy, you'll be happy to hear that these pretty fabric flower headbands are NO SEW!
Want to make some? Here's what you'll need (this list contains affiliate links):
cotton fabric
hot glue gun (this is the one I have – I love it!)
scissors (these are the sewing scissors on my Christmas wish list this year ; )
First cut circles from your fabric in three different sizes. You'll need 5 of the largest – 2 1/4″, then four of 2″ and four of 1 3/4″.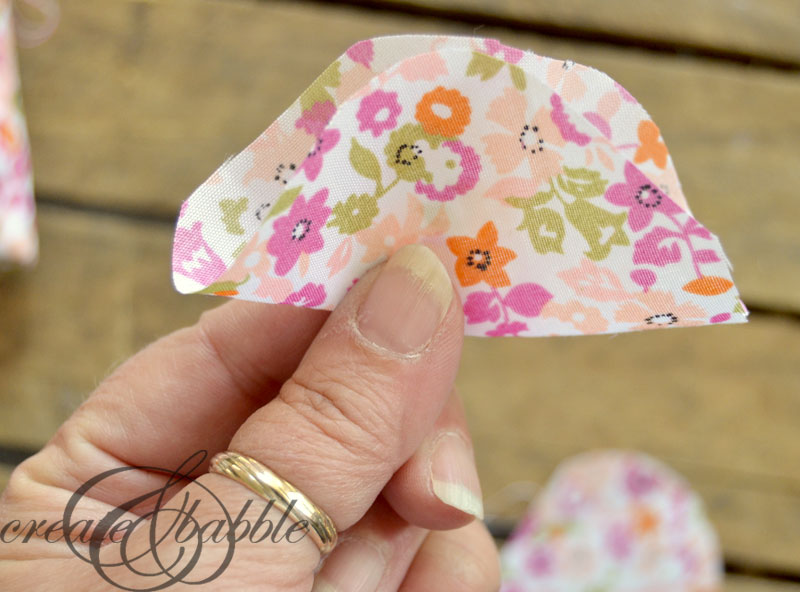 Save one of the largest circle for the base. Grab another large circle and put a small dab of hot glue in the center. Fold in half and pinch at the glue spot in the center.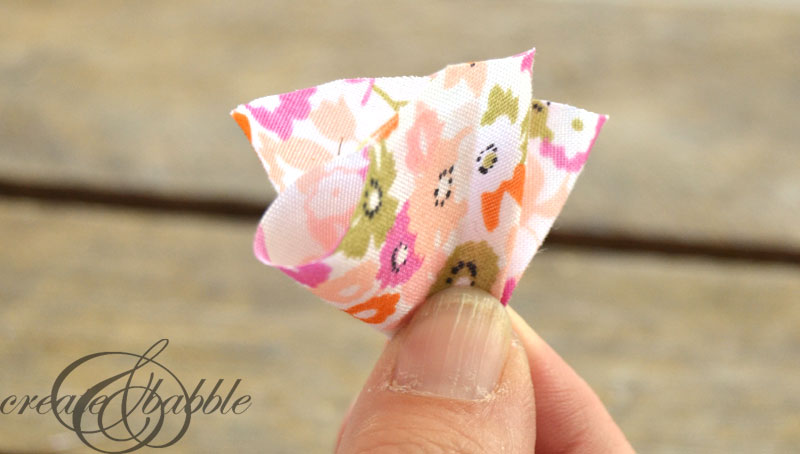 Bring the left and right sides of the circle to the center. That's your first petal. Make 3 more large, 4 medium and 4 small petals.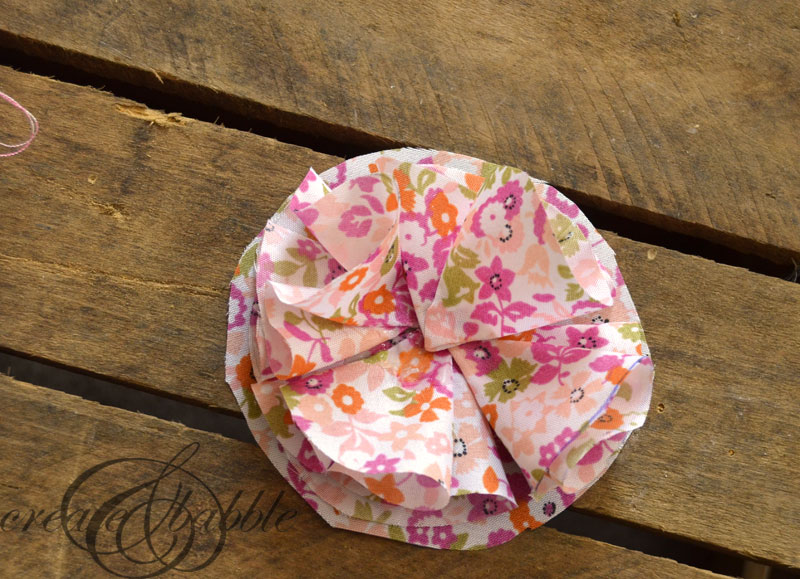 Hot glue the petals onto the base circle with the points towards the center. Start with the large petals first, then add a layer of the medium petals next and finish with the small petals.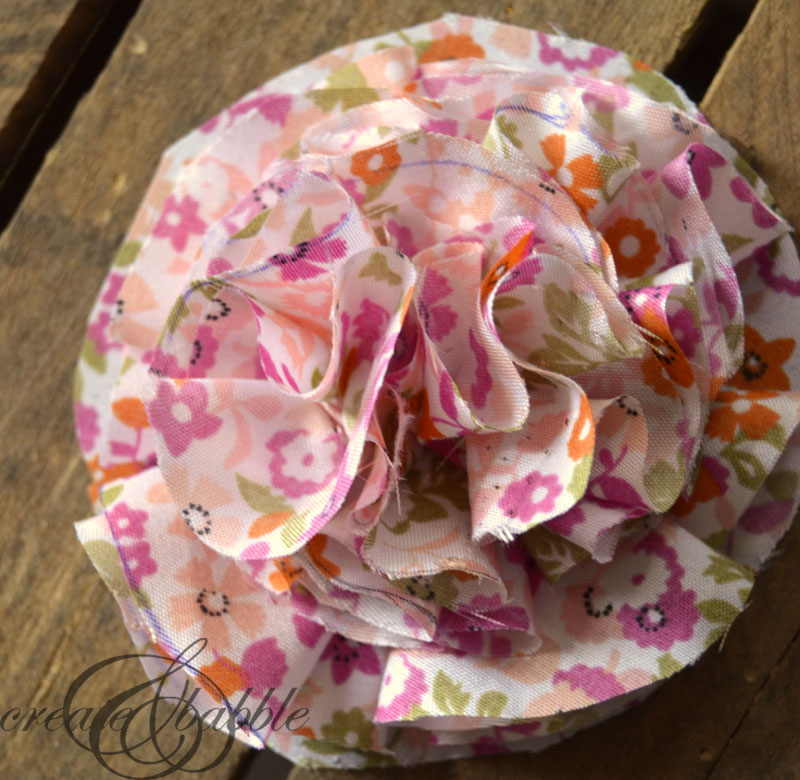 The finished flower should look something like the one above. Except for the blue pen lines. I goofed and traced my circle on the right side of the fabric.
All that's left to do is hot glue the flower to the headband. Then put it on your pretty little baby girl ; )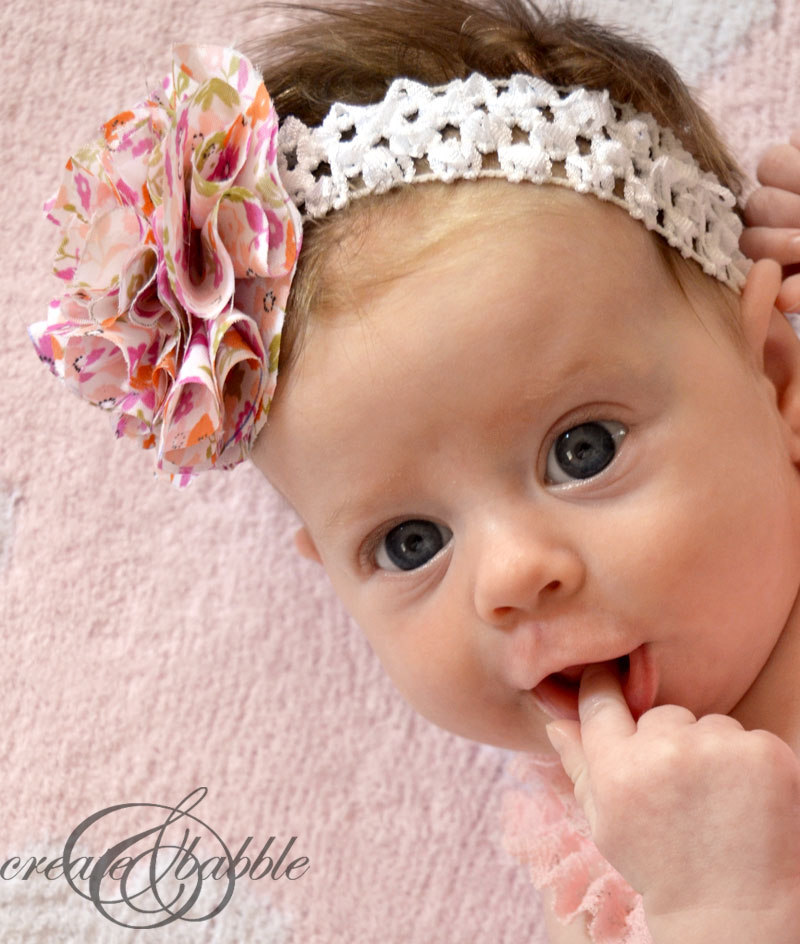 My adorable granddaughter showing off her new fabric flower headband.
Loooking for more baby girl goodies to make, you may like: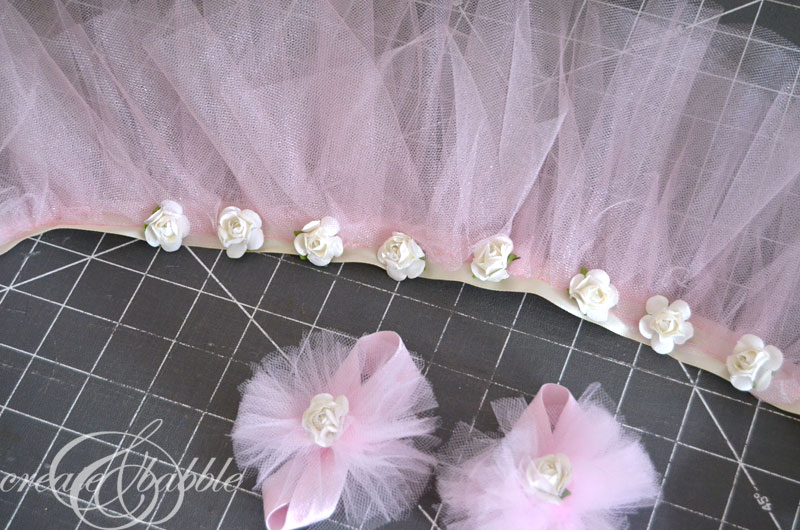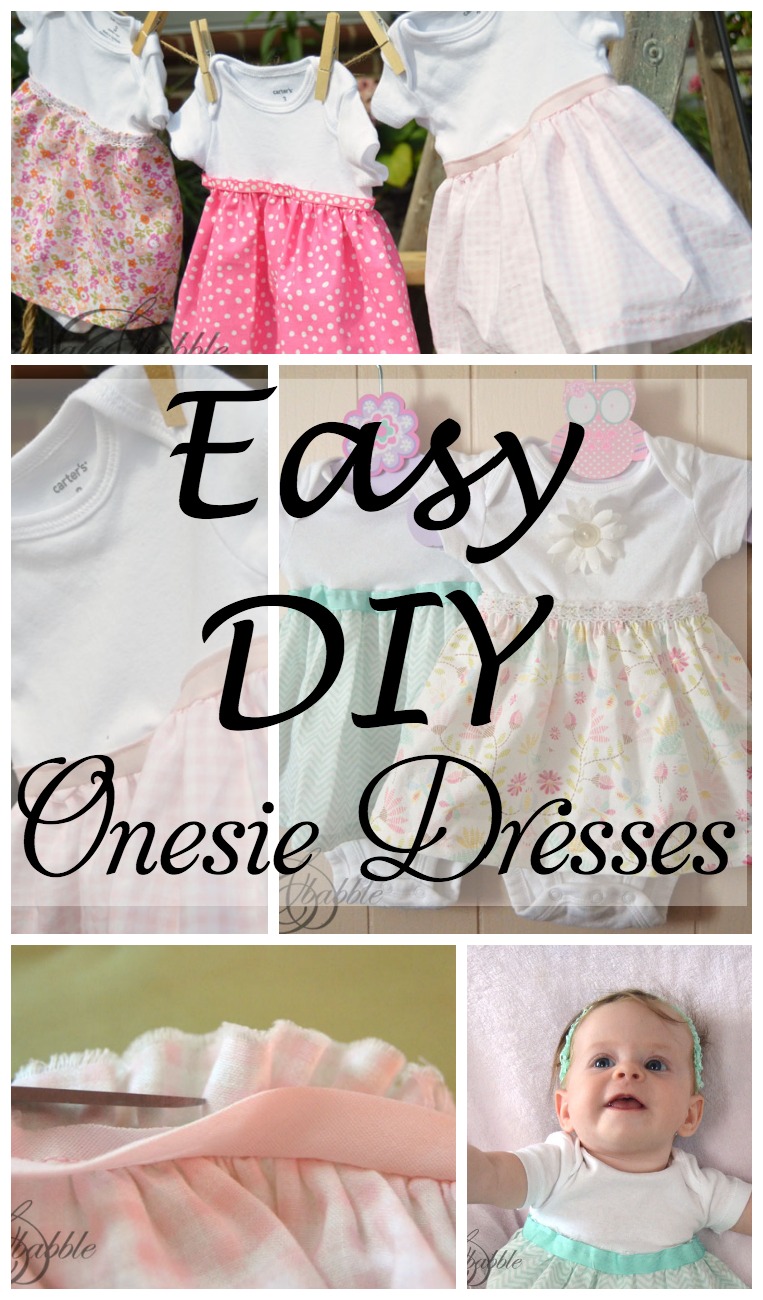 These onesie dresses are an easy-sew, I promise!