Having a granddaughter is so much fun. Don't get me wrong – I still spoil my grandson (my daughter can attest to that!), but having a little girl to shop and sew for after 6 years of boy stuff brings all sorts of new fun to being "Nanny"! Like these DIY onesie dresses. Apparently onesie dresses have made their rounds on Pinterest and blogs for a couple of years, but they're new to me since I've been in "little boy world" for a while.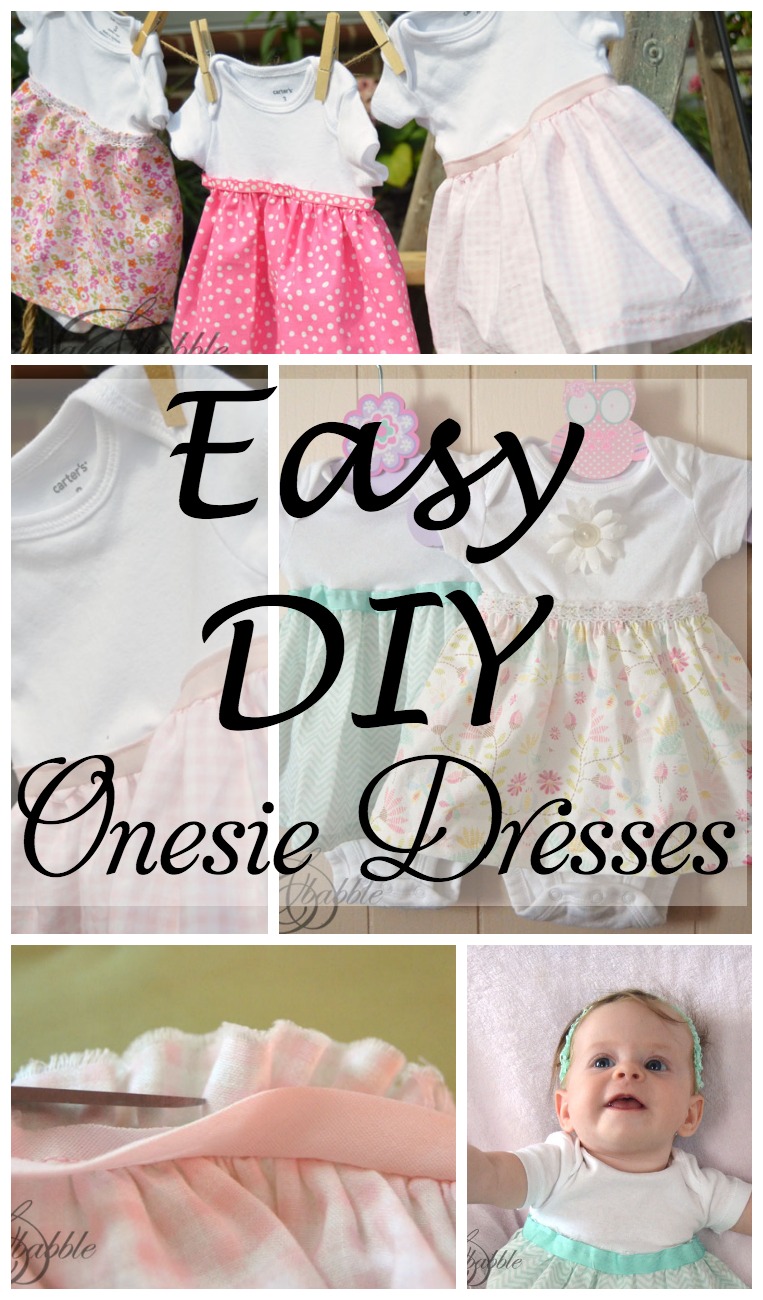 It only takes about 1/3 yard of fabric to make these dresses for the 3-month size onesies. The amount of fabric you buy determines the length of the skirt section (minus an inch for the hem) that is sewn onto the onesie. You'll also need the following to make these onesie dresses (this list contains affiliate links):
sewing machine (this machine is on my wish list!)
thread
onesies
elastic, bias tape, ribbon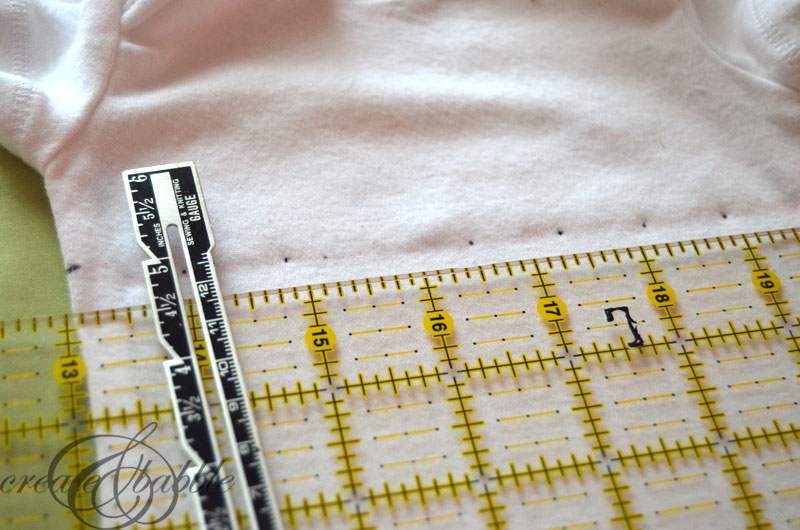 For the placement of the skirt on the onesie, I measured down one inch below each arm hole seam. Then I made two tiny, light dots with a pen and then used a straight edge to make more dots to ensure my skirt would be sewn on straight. These dots are covered with skirt so I didn't worry about using a disappearing ink pen. Although I'm sure I have one somewhere.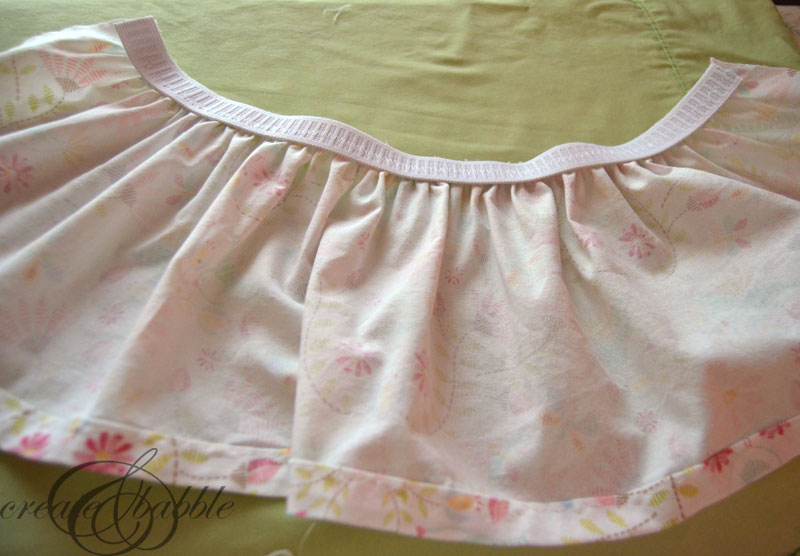 One of the ways to gather the fabric is to sew on a length of elastic. You pull the elastic while sewing.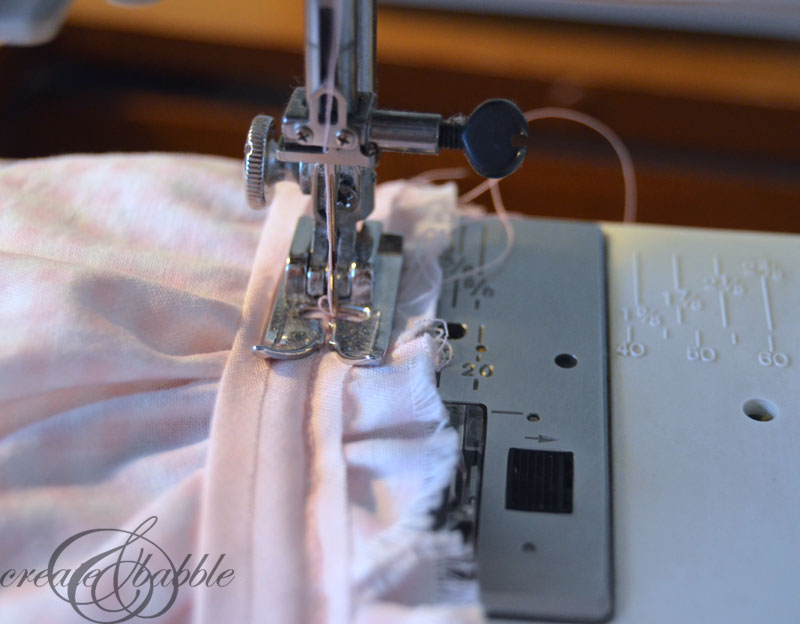 I prefer to just use the good old basting stitch and pull the bobbin thread. Then I sew on some coordinating bias tape.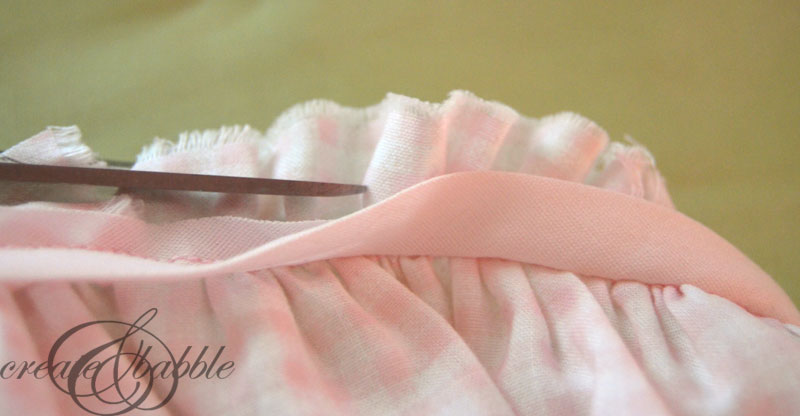 After the bias tape is sewn on, I trim the edge close to the bias tape, fold over, and stitch onto the onesie.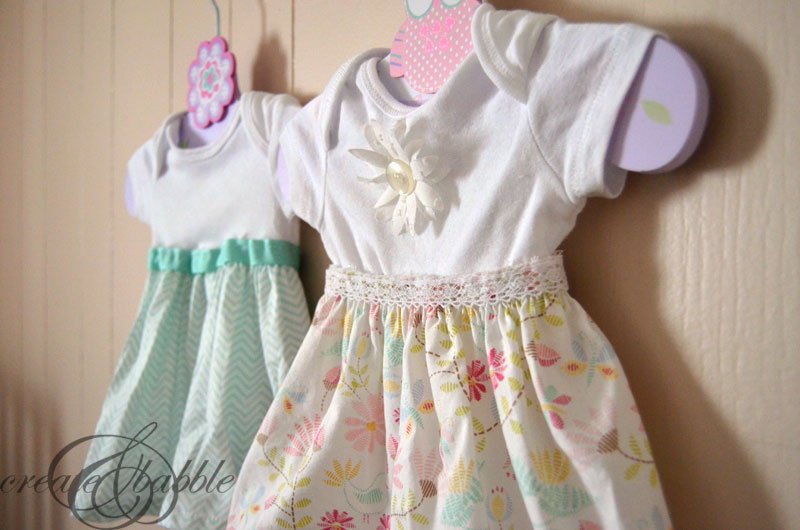 Of course I had to add some extras, like ribbon and lace.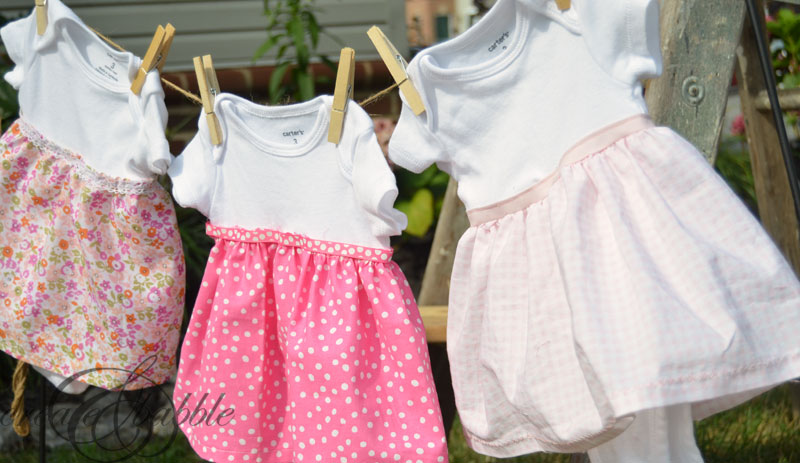 You know you have way too much ribbon when you have some that matches your fabric exactly! And you know you have enough headbands if one matches the fabric perfectly!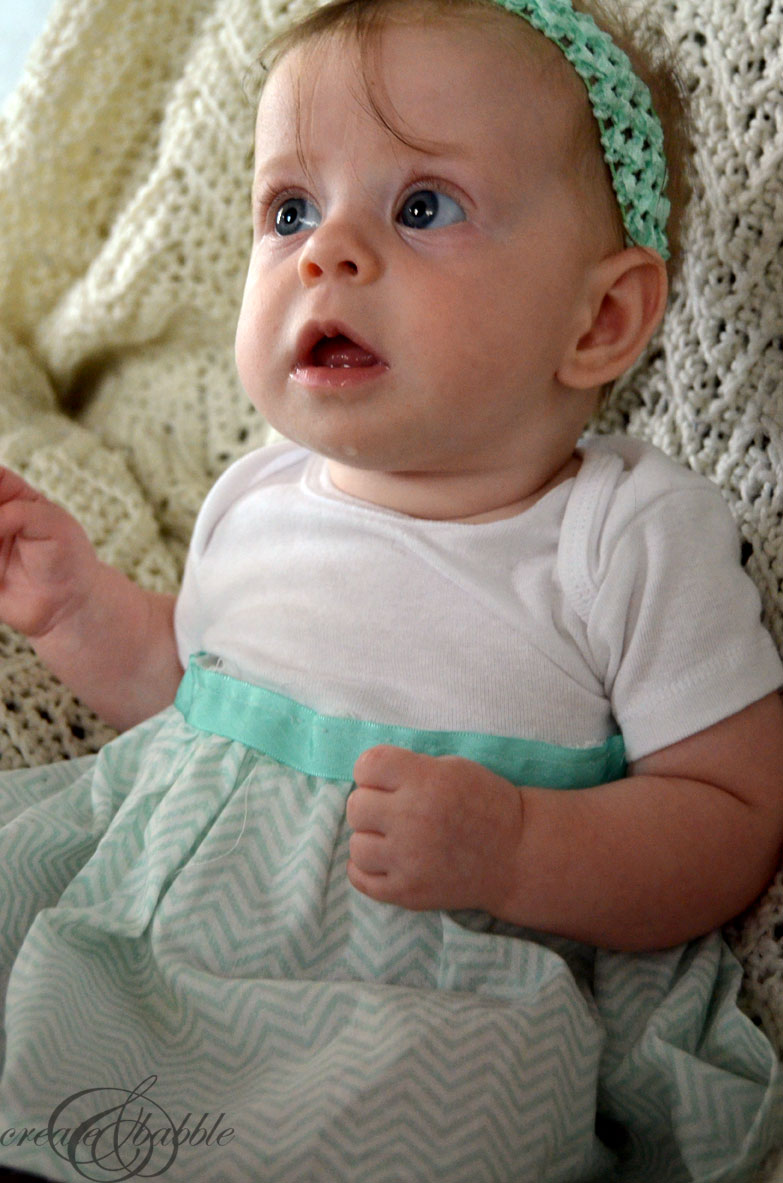 Oh that sweet, little face!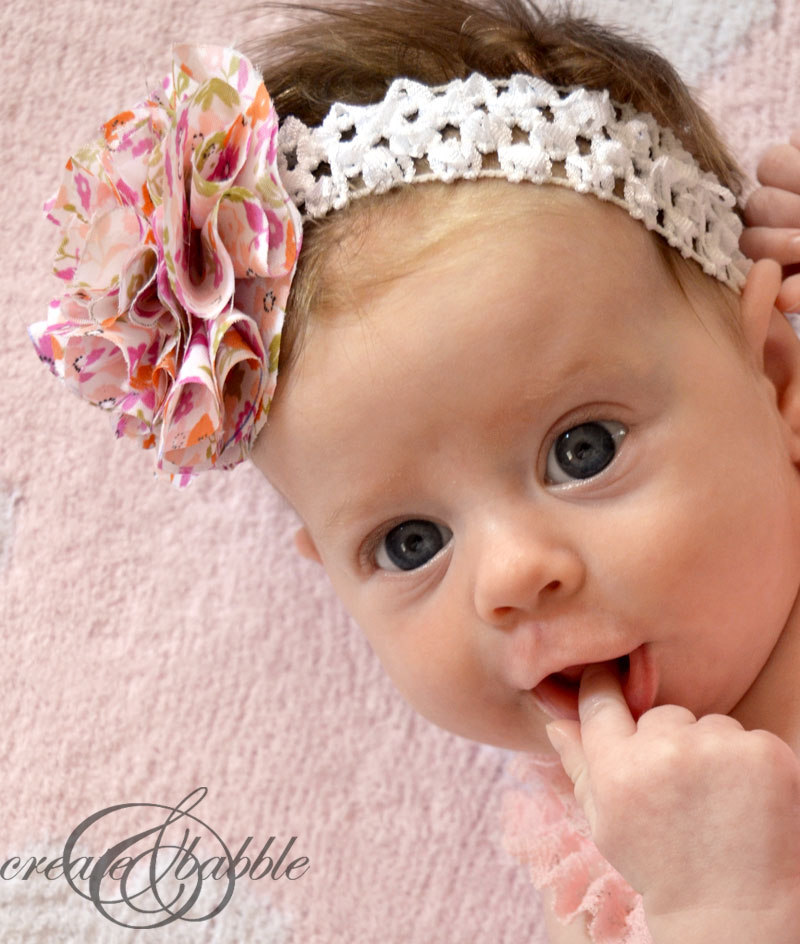 You may also like to make these Fabric Flower Headbands to match!