This month the Silhouette Studio Designer Edition is 40% off! That's a great deal so if you don't have the Designer Edition yet, now if the perfect time to get it. This special runs through July 31. Make sure to enter the code: BABBLE at checkout to get the discount. If you don't have a Silhouette machine yet, there are some great bundles on sale that include the Designer Edition! Keep reading for more information.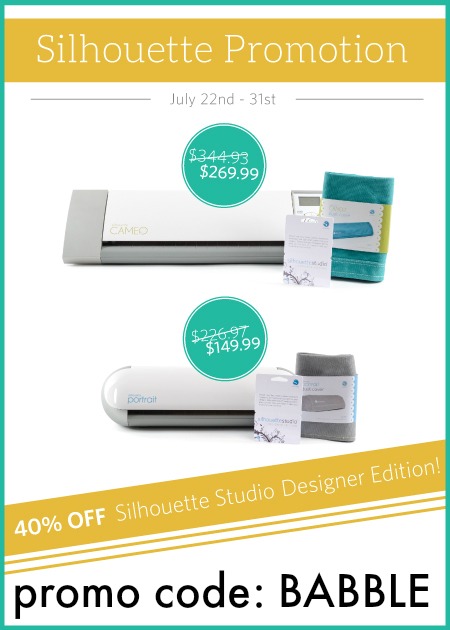 You may be wondering if you should get the Designer Edition. Let me tell you why I have it and think it's a good investment. With the Designer Edition, you will have:
ability to open, manipulate, and cut .svg files*
rhinestone tools to convert designs into rhinestone templates and create your own rhinestone designs*
sketch tools to convert designs into several styles of sketchable art
creative knife tools to allow you to clip designs using different patterns
enhanced eraser set to modify designs with more precision
built-in rule and guide lines for precise alignment and drawing*
layers support (including ability to cut by layer)
PDF import*
nesting feature to allow you to arrange cuts as efficiently as possible – a scrapper's dream!
shadow tool – allows you to add a drop shadow to printable designs
*These are the features that I use all the time.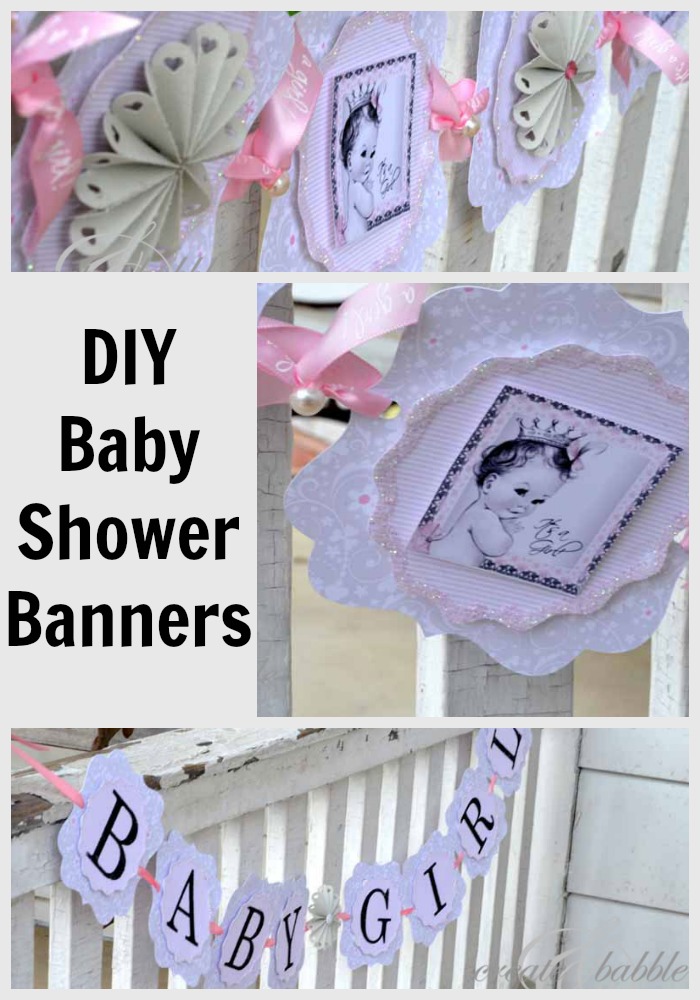 Did you see the baby shower decorations that I made? I couldn't have done it without the Designer Edition.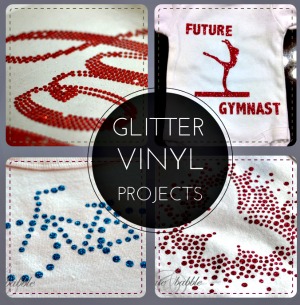 Same for all of the glitter vinyl projects.
And now for all of you that WANT a Silhouette, here are the deals and they are good ones!
CAMEO bundle
1 Silhouette CAMEO
1 copy of Silhouette Studio Designer Edition
1 teal CAMEO dust cover
$269.99
Portrait bundle
1 Silhouette Portrait
1 copy of Silhouette Studio Designer Edition
1 grey Portrait dust cover
$149.99
I love that Silhouette included the Designer Edition in these bundles.
What will you make first!