Do you ever find yourself with a large collection of craft items and don't know how to store them? I seem to have amassed a fairly large collection of craft paints. I had them in a basket but that just wasn't working for me any longer. It was taking too long to find the color I was looking for plus it was a mess. I knew I could come up with something better. Here is my DIY Paint Storage Shelf.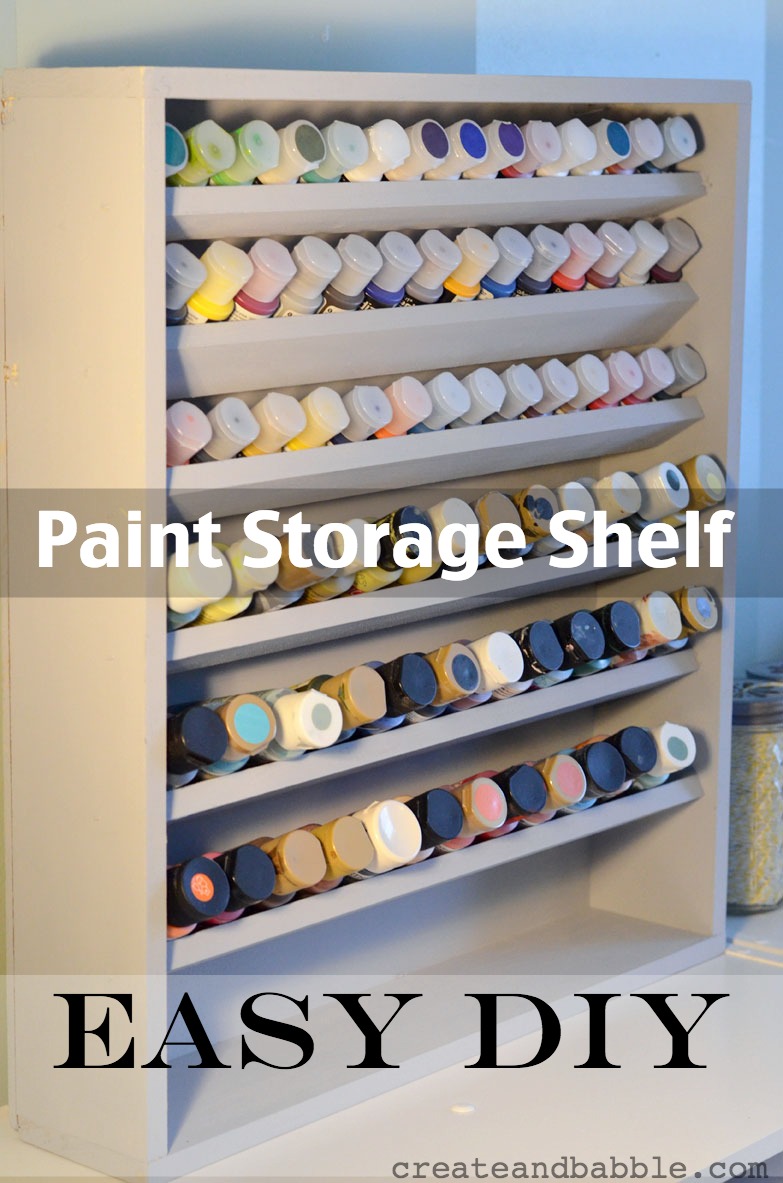 This was a super-easy build and it didn't cost much to make. Home Depot has craft boards in their lumber aisle. I love using those for small projects like this mostly because I can fit them in my car and don't have to borrow someone's truck to get them home.
Want to make one? Here's how:
Materials used:
a piece of 1/4″ plywood (the size this will determine the size of your shelf. I had a scrap piece that measured about 18″ wide x 19 3.4″ high)
3-1/2″ x 1/2″ boards
1-1/2″ x 1.2″ boards
paint
Tools used*:
Ryobi miter saw
Ryobi AirStrike Stapler
*I am fortunate that I have these power tools (thanks to Santa and Ryobi!), but I would think you could cut this thin wood with a hand saw or better yet, have Home Depot cut it for you. And small wood nails could be used if you don't have an Airstrike stapler….yet.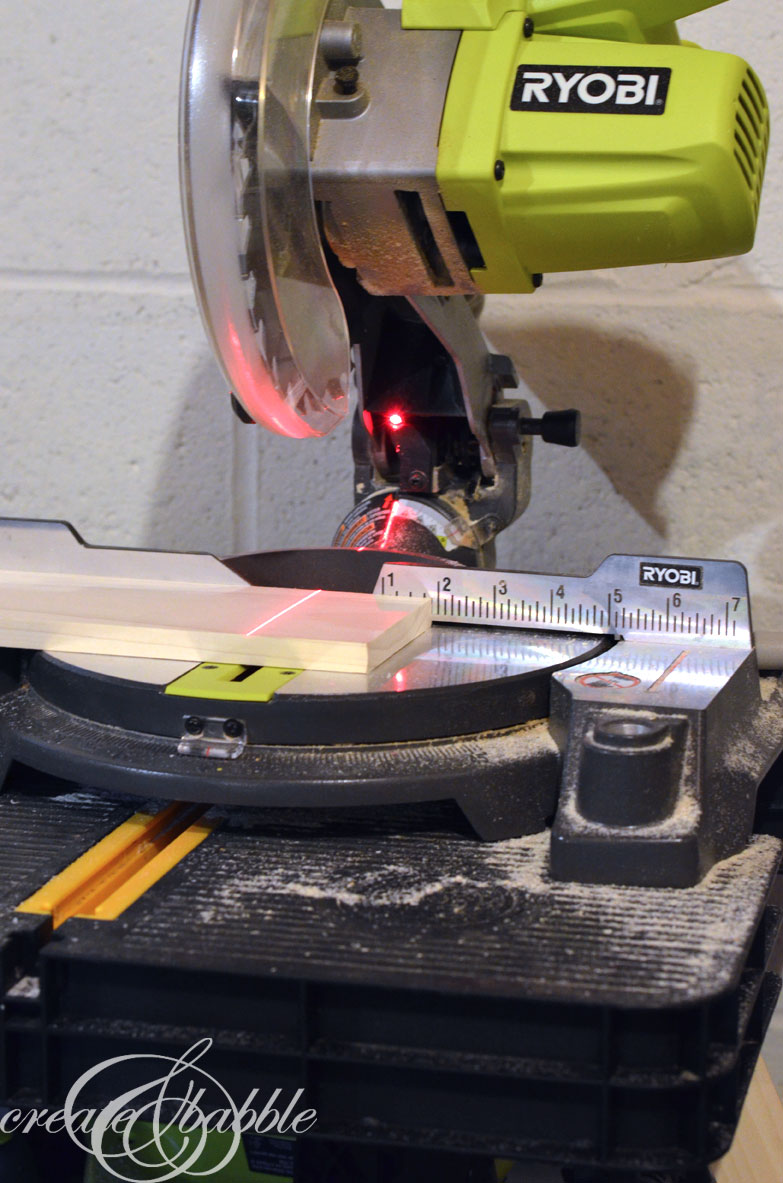 Cut (or have cut) the 3-1/2 boards: 2 @ the height of the plywood piece and 2 @ the the width of plywood piece minus one inch.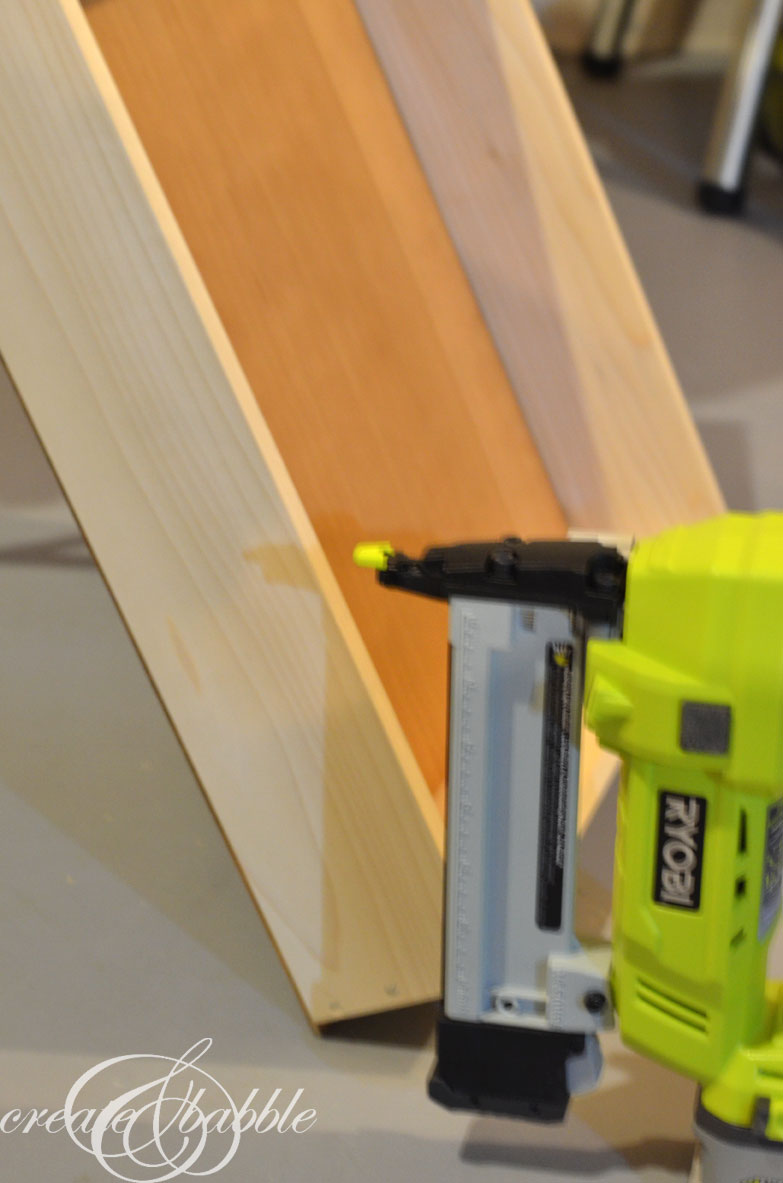 Staple together to form a rectangle frame
Staple the plywood back onto the frame
Cut (or have cut) the 1-1/2″ x 1/2″ boards to the inside width dimension of your shelf. I cut six of these for my shelf. Dry fit them into your shelf and tilt them before stapling. The tilted shelves keep the bottles of paint from falling out.
Now that the shelf is assembled it's time to sand and paint.

I used a gray craft paint that I had on hand. I plan on doing a little fun decorating to this piece. More on that in a week or two. But for now I love that my paint collection has a pretty, organized home!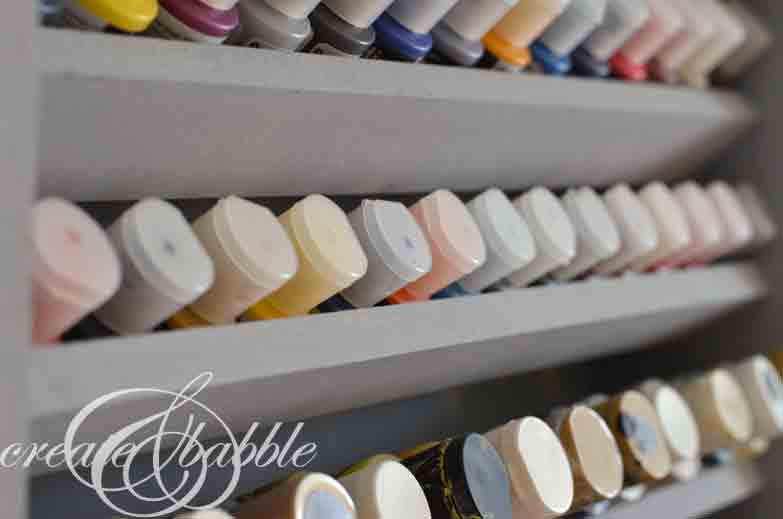 It's so nice to be able to see all of the colors at a glance. It beats dumping out a basket of paints looking for the one I thought I had!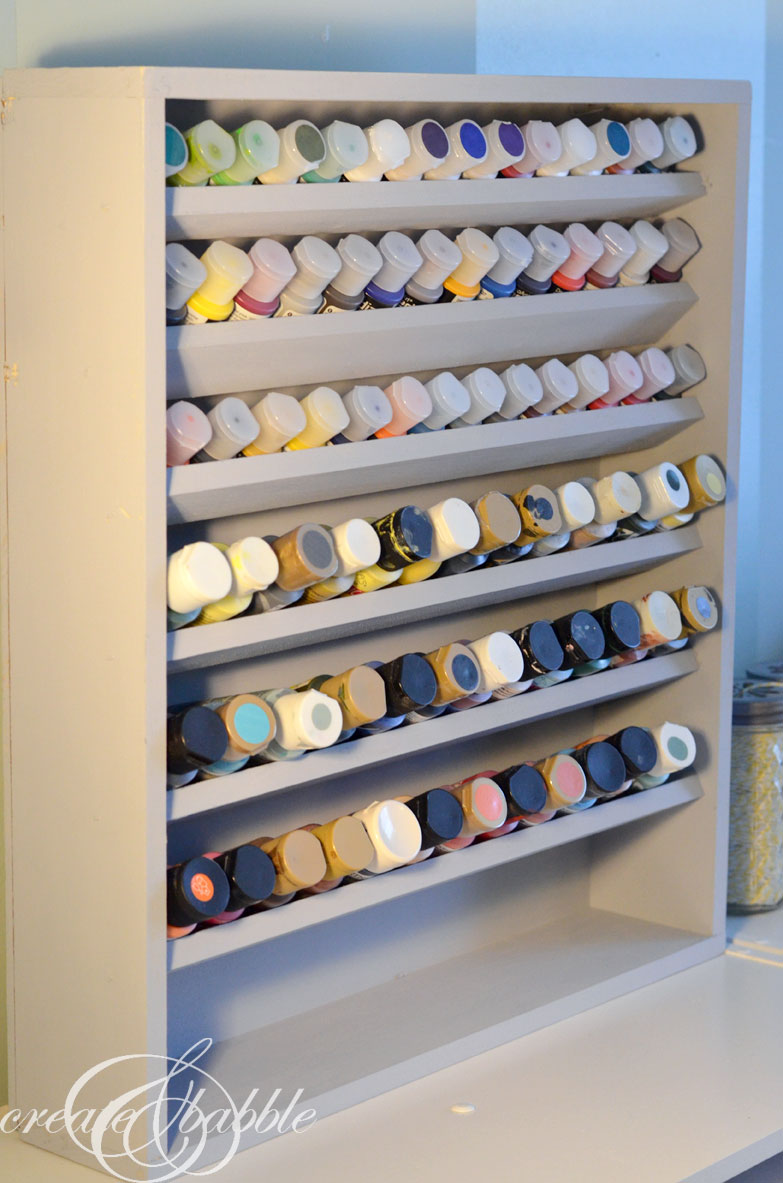 Tell me. How do you store your craft and DIY supplies? And if you make this shelf I'd love to hear about it!
Update: I have made an even bigger paint storage shelf. The plans and instructions are over on RYOBI Nation!