My craft paint storage shelves that are in my craft room/studio are awesome and I love them. I have two, but I need to build another one – where does all this paint come from? But I also needed to build something to hold all of the bigger paint cans. I have a lot of gallons and also a lot of quarts cans of paint that are all over the basement. They need a home. I want them to be organized and in one spot. Right now I have some here, some there, some under that. Since this shelf has to be fairly sturdy to hold those heavy paint cans and also inexpensive to build, I made a paint storage shelf with 2 x 4s, wood glue, nails, and screws. Nothing fancy. Just functional.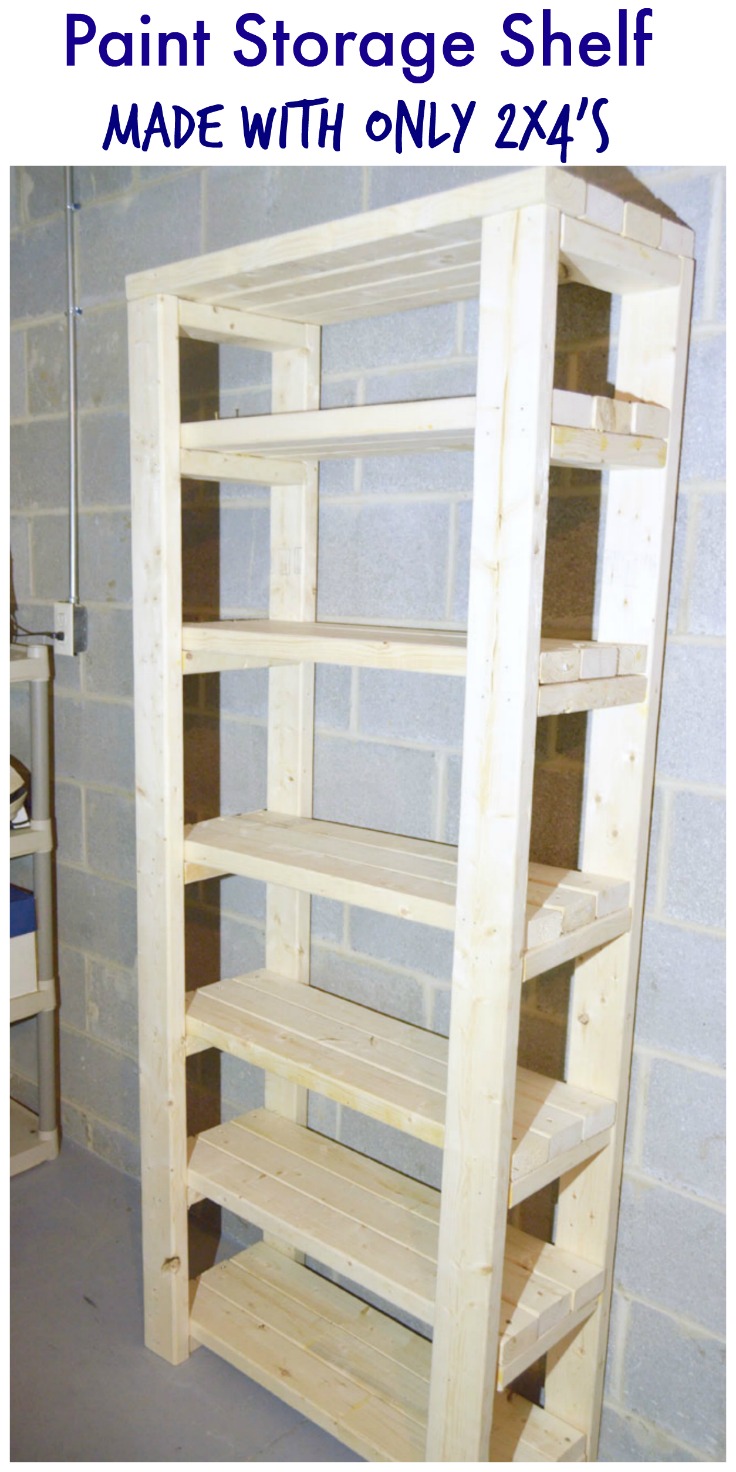 Admittedly, not the prettiest DIY I've ever built. But that's not what this is about. This is about storage and organization in my basement.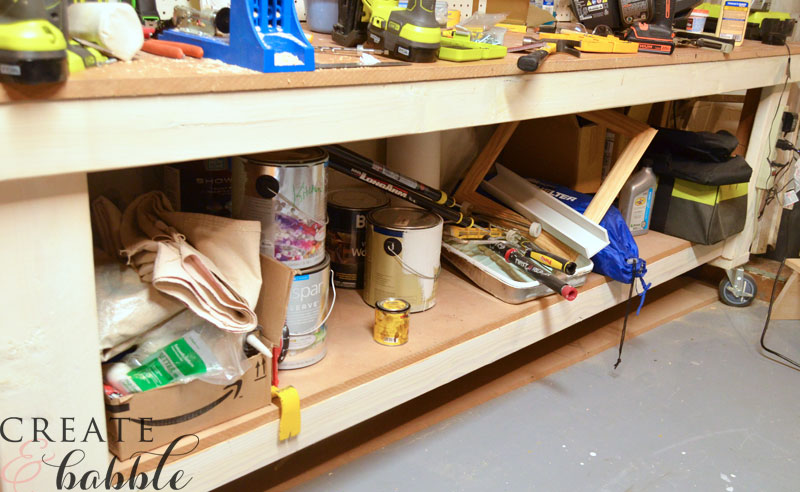 This is just one of the places where you could find cans of paint in my basement: under the workbench. I'm too ashamed to show you more photos of my messy basement!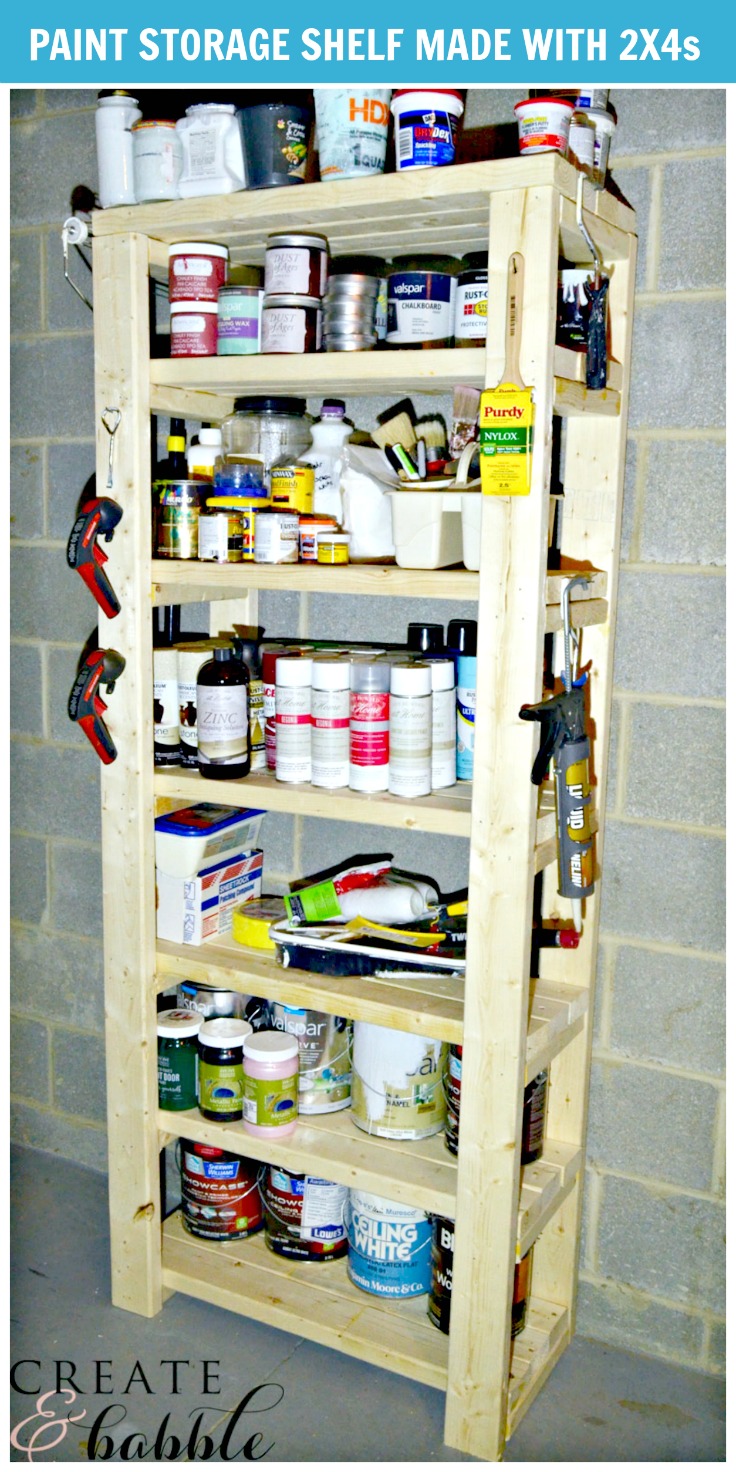 But messy no more! Look at that! It makes me smile every time I see it. All of my paint and paint-related tools in one place! This makes me so happy ; )
Want to get all of your paint and painting supplies in one place. I promise: this is a super-duper easy DIY project. And all you need are 2x4s, wood glue, nails and screws. You can make it any size that you want.
How to make a paint storage shelf with 2×4's
Materials (affiliate links)
My shelf measures 30″ wide, is 13-1/2″ deep, and is 73″ tall.
I used 10 2 x 4 x 10's
CUT LIST (all cut from 2×4's):
21 @ 30″ (for shelves)
4 @ 73″ (for legs)
14 @ 10-1/2″ (for shelf supports)
ASSEMBLY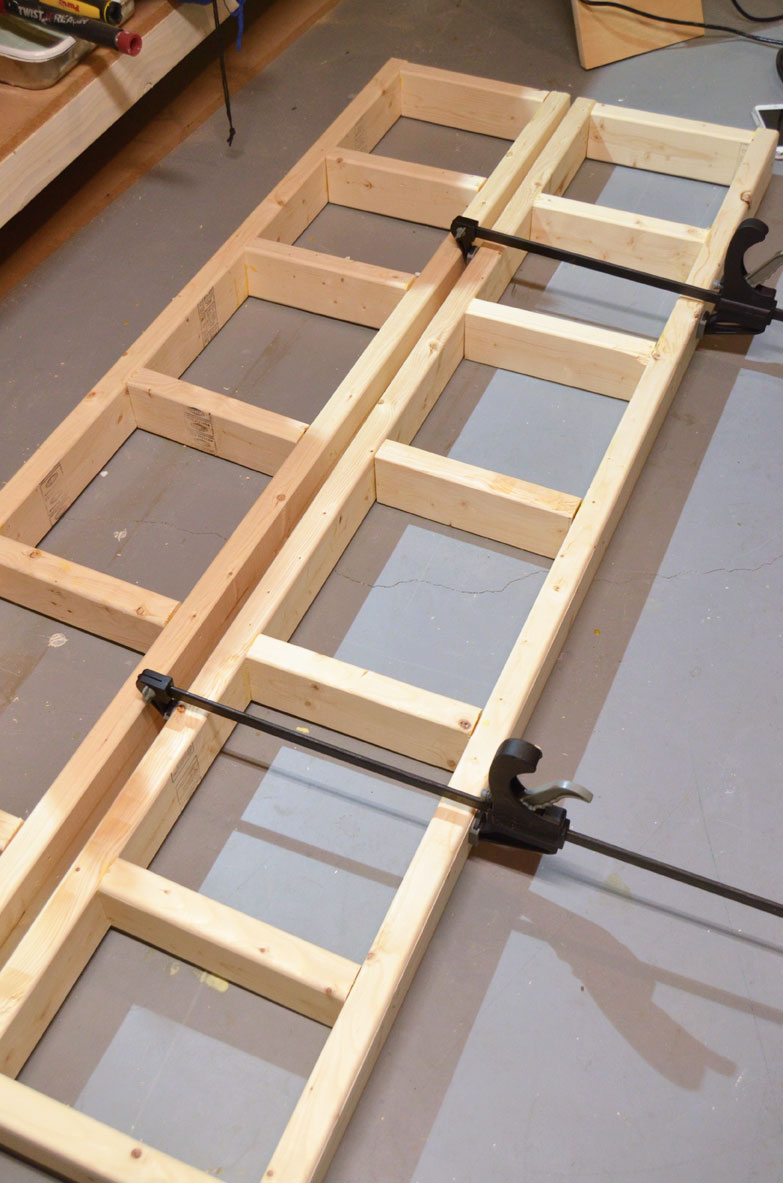 Build sides of shelf by attaching the 10-1/2″ boards (shelf supports) to the 73″ long boards (legs) at the desired locations for the shelves with 2-1/2″ screws and glue.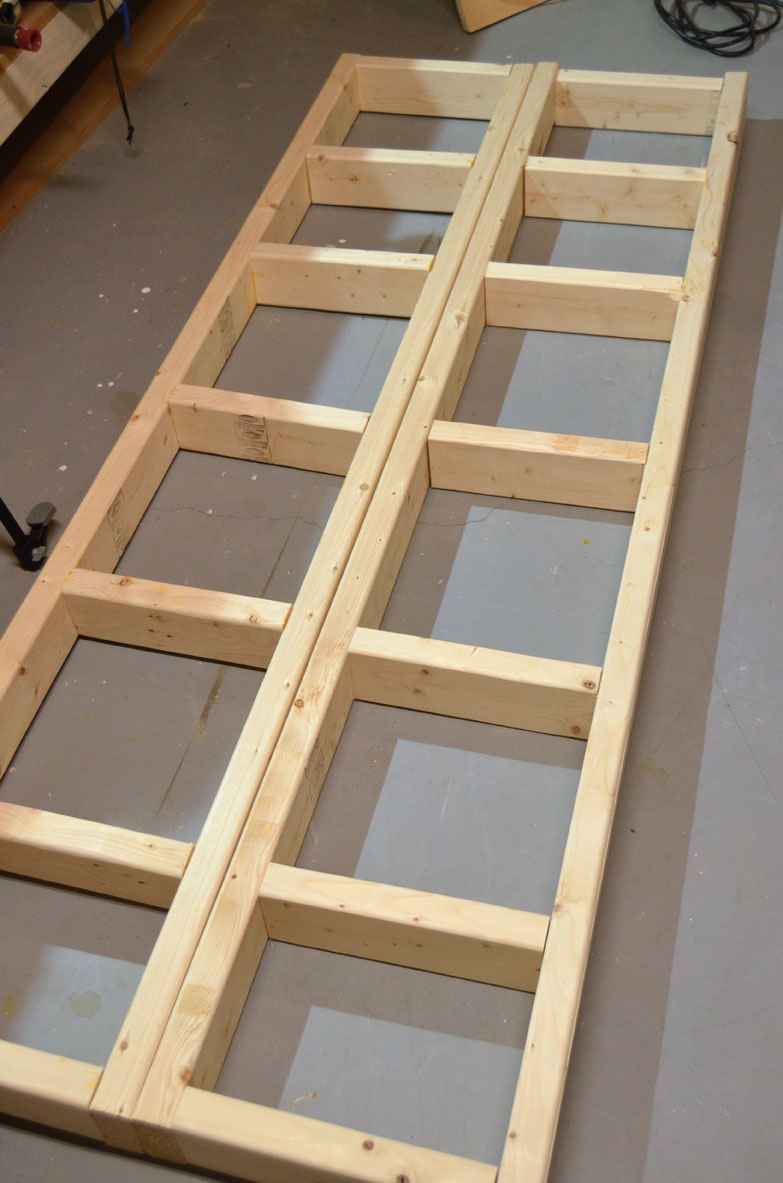 I built my two sides next to each other to ensure that the supports were placed at the same locations on each side.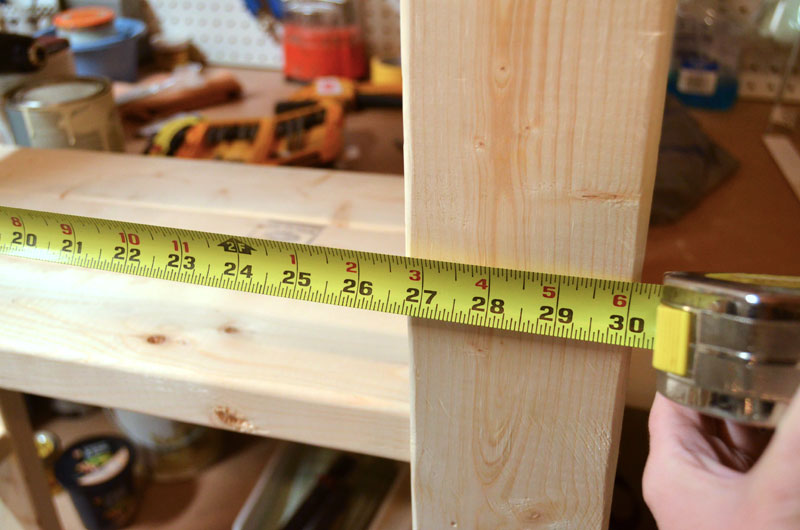 My paint shelf unit is 30″ wide.
Place legs so that they are 30″ apart.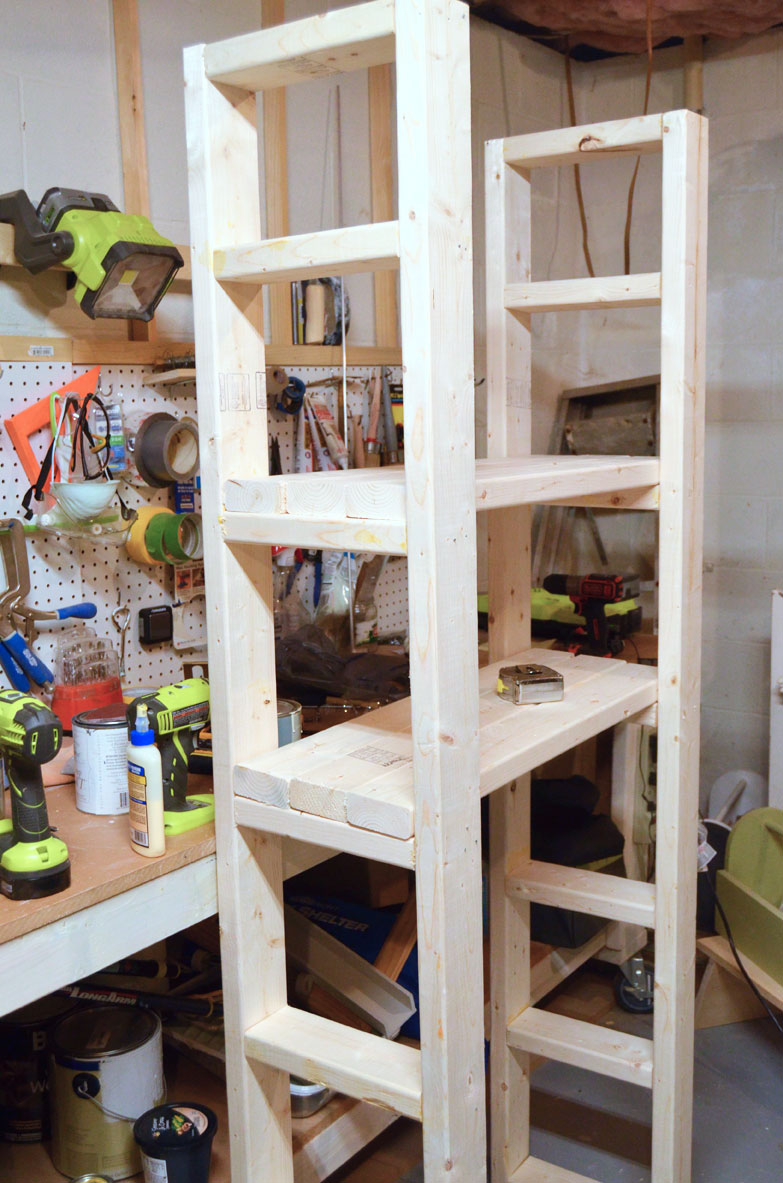 Glue and screws three 30″ boards on each pair of supports. Almost there! Just needs a few more shelves!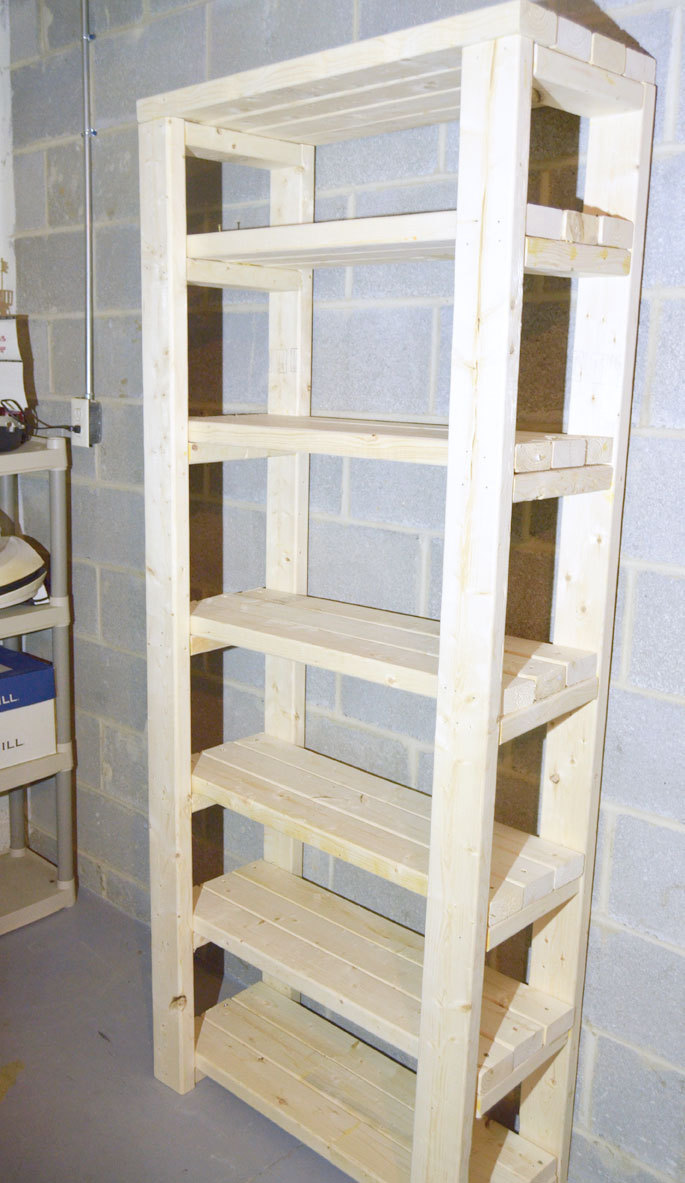 Here is the finished paint storage shelf. At this point you could fill the holes with wood filler, sand, then paint. I didn't bother. I just wanted a utilitarian type shelf to hold paint cans and paint-related tools. As I said earlier, nothing fancy.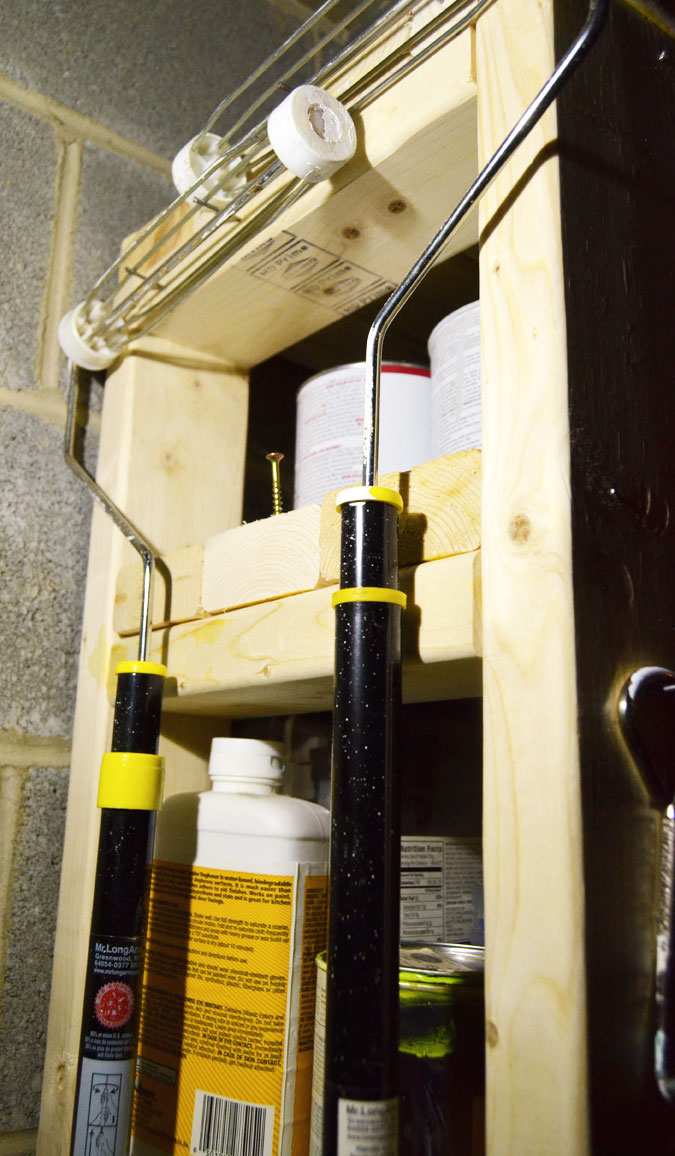 In fact, I just pounded in a few nails instead of buying hooks, to hold paint rollers and paint brushes to the sides of the shelf.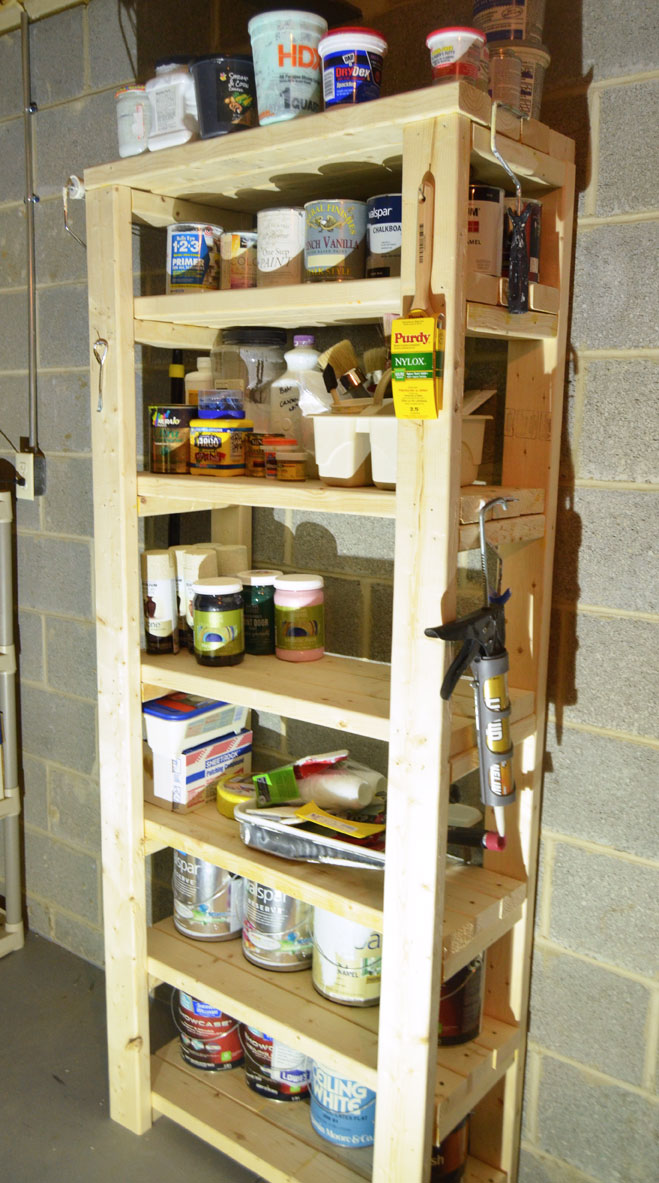 It's filling up fast.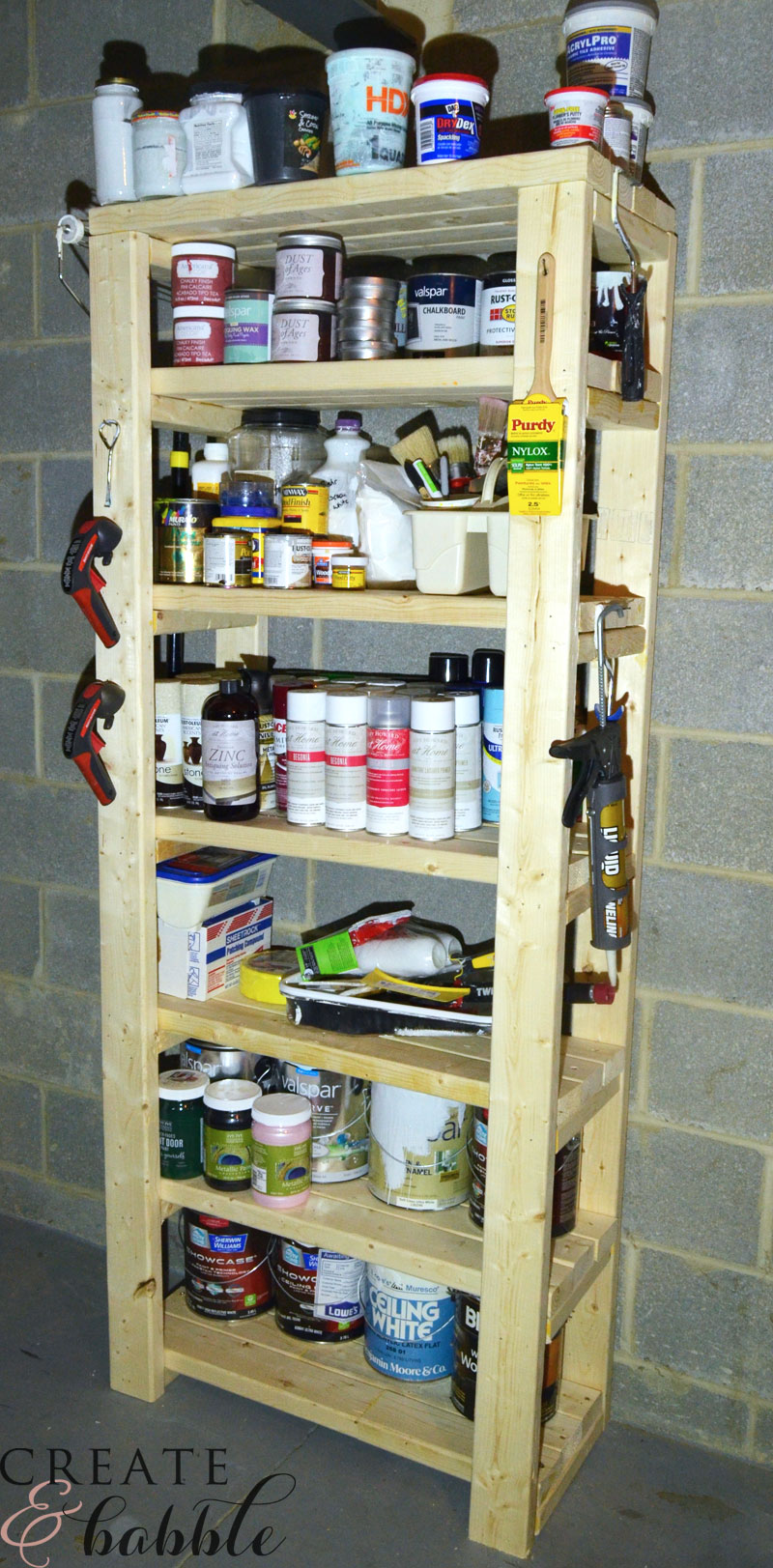 I had enough room to add all of my spray paint cans, too.

I hope you liked this 2 x 4 project and find it useful. For more 2 x 4 projects, be sure to check these out:

Linking up here and also at Wow Us Wednesdays