Spring is right around the corner and we all can't wait! I'm ready for longer days, warmer temperatures, lots of sunshine, and pretty flowers. I bet you are too! In the meantime, while I am impatiently waiting for Spring to arrive, I'm trying to make my home feel like Spring has already sprung. Here's an incredibly easy but super adorable Easy Spring Wall Art that I made with card stock and an old hanger.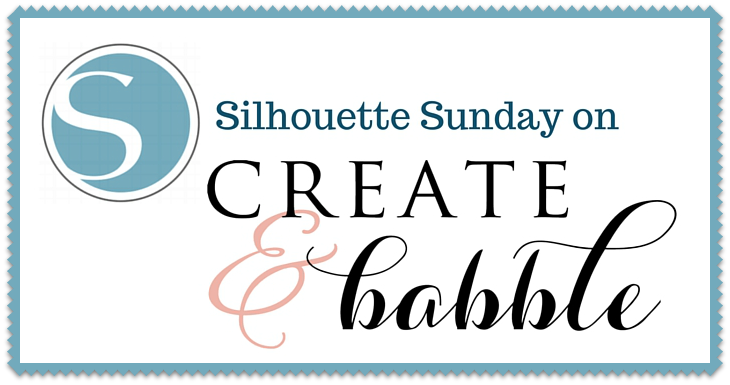 Welcome to the third installment of Silhouette® Sunday! If you're new around here let me explain, I started a new series last week. Every Sunday I will post about a project I made using my Silhouette Cameo®. I receive so many comments from my readers that they own a Silhouette® machine but haven't used it yet. Some haven't even taken it out of the box yet! I want to fix that. I want everyone to learn how to use their machines and make pretty things!
This project is super-duper easy and good first-time paper project.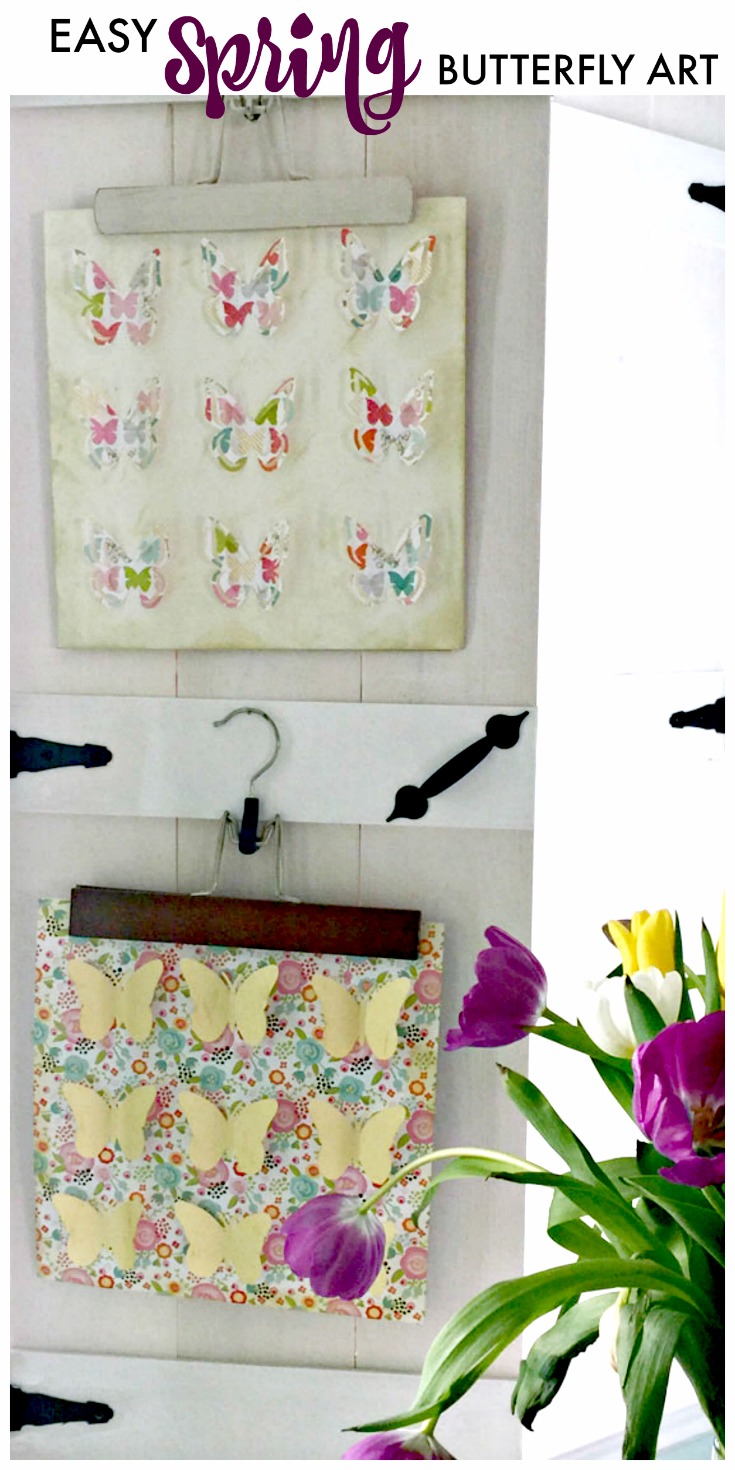 Aren't these adorable? You can make one in a jiffy, I promise! If you are a brand new Silhouette® user, I made a quick video on that covers opening a shape in the library, how to resize that shape and how to make copies of the shape. There's also a little tip in there on how to evenly space your shapes in Silhouette Studio that maybe some experienced used didn't know!
(Post contains affiliate links.)
This really is so ridiculously fast and easy to make. Especially if you have a Silhouette® cutting machine. But don't worry if you don't have one. You can still make one similar to mine using a butterfly paper punch to get your butterflies.
You will also need: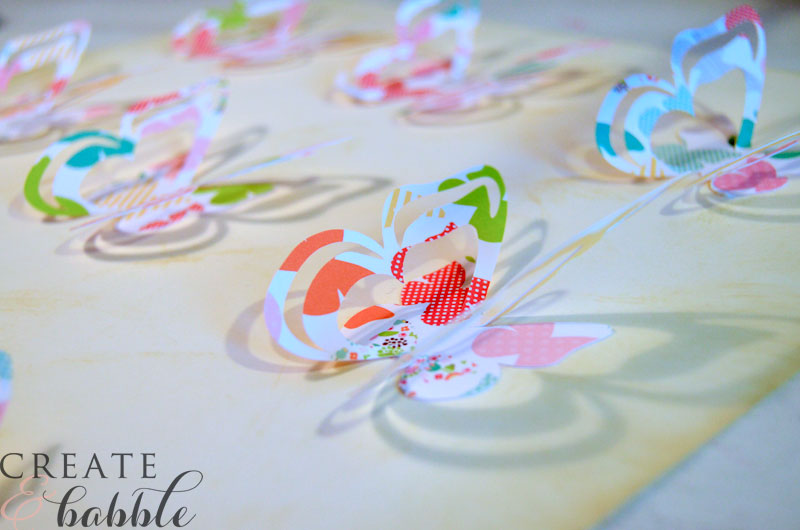 I cut two different shapes of butterflies. From the patterned card stock, I used the 3-D Butterfly shape from the Silhouette® Online store to cut 9 butterflies. After they were cut, I  taped them onto plain, off-white card stock. I bent the wings up a little to give them dimension.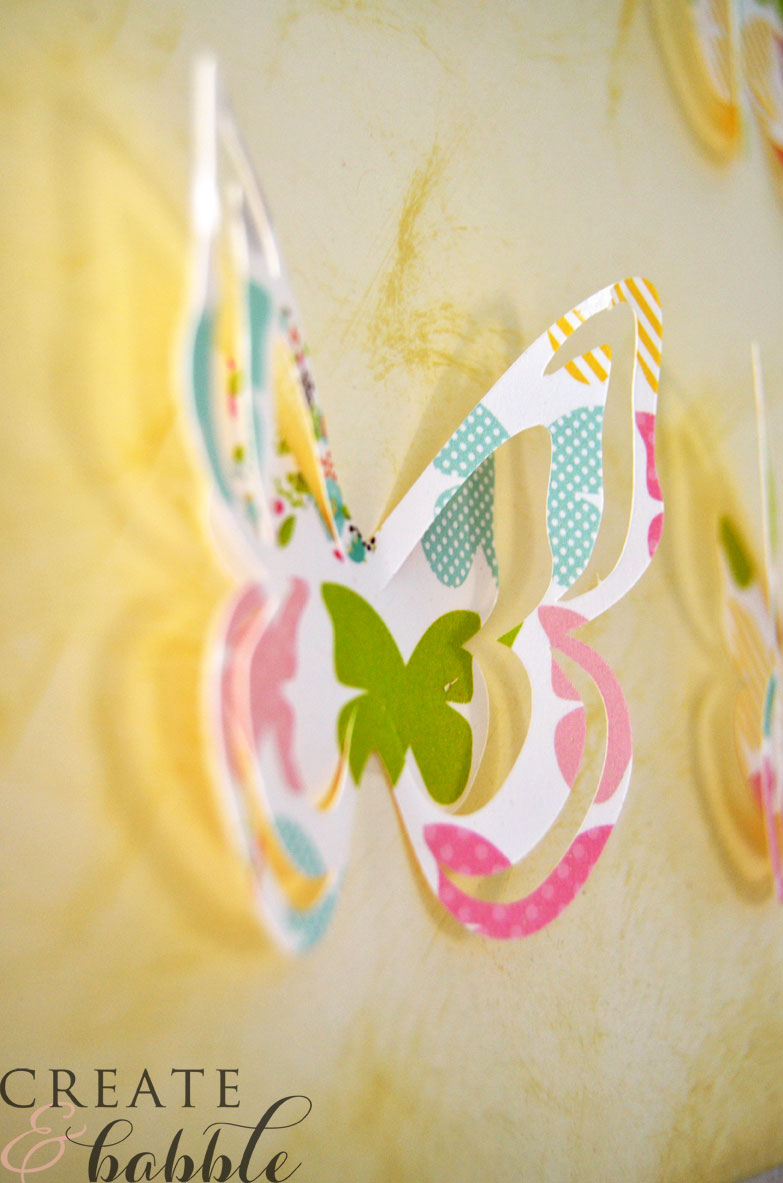 To give the off-white card stock a more antique look, I applied Tim Holtz Distress Inks to the edges.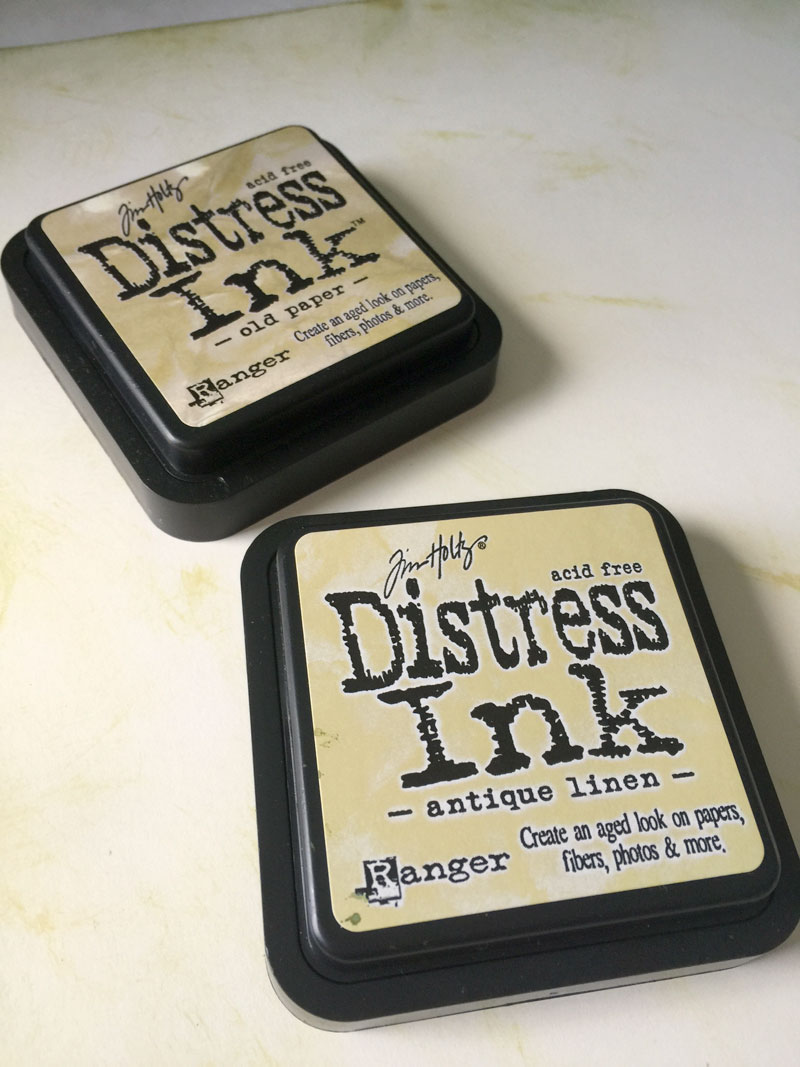 (I'm not an expert in distressing paper. In fact it's the first time I used these inks. I had to "google it" ; ) It turns out I didn't have the "right" tools, but I improvised with a sponge!)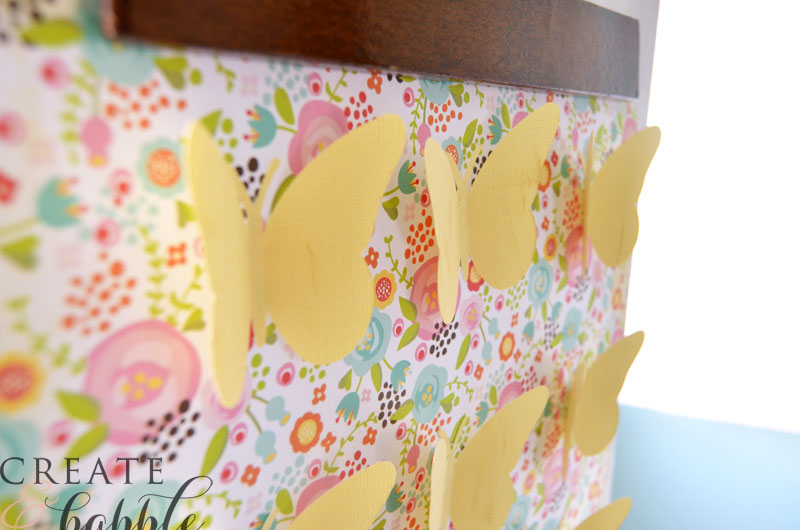 For my second Spring Butterfly Wall Art, I cut 9 solid butterflies from yellow card stock and adhered them to a piece of pretty patterned card stock from the Echo Park Petticoats Collection.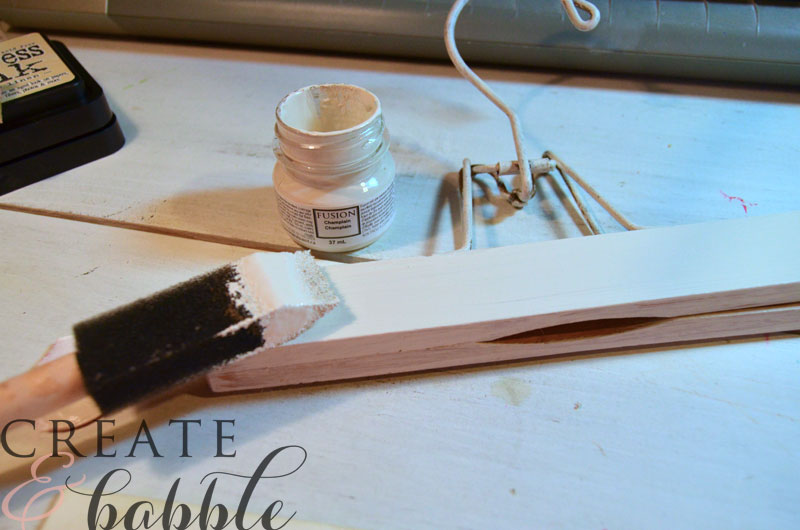 I painted one of my old wooden pants hanger with some white paint. Just to be different ; )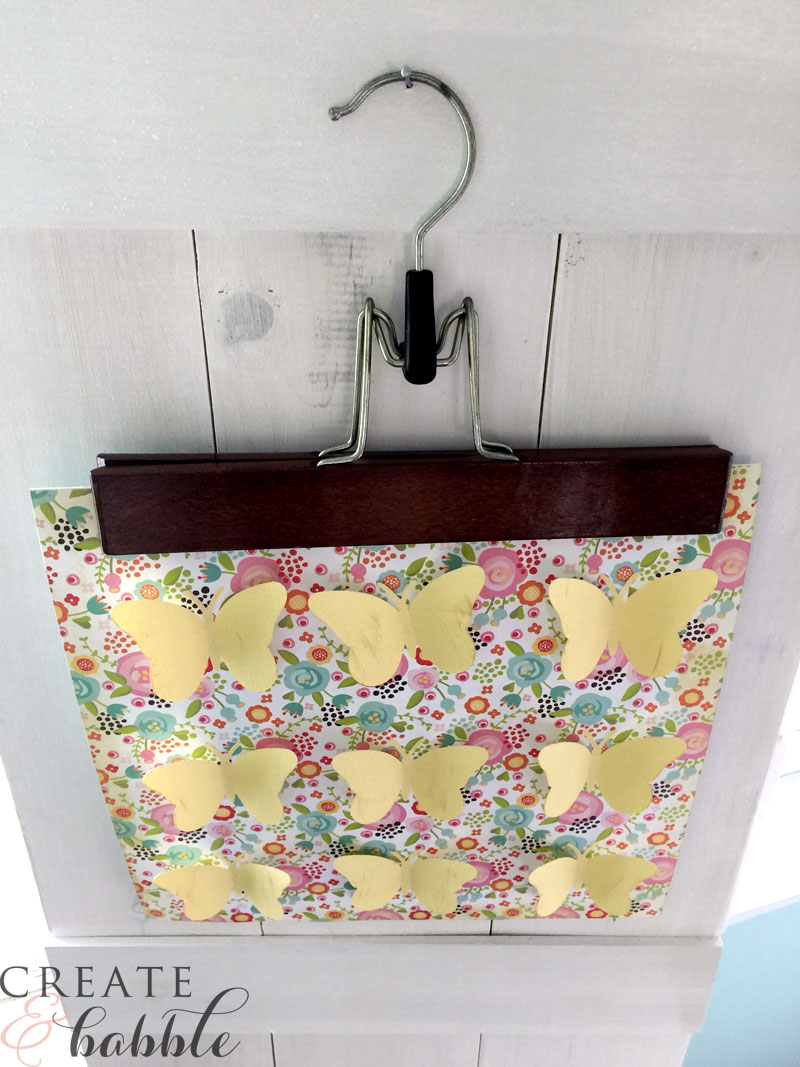 And the newer pants hanger: I just kept it plain. Do what you like! I like both looks and couldn't pick a favorite ; )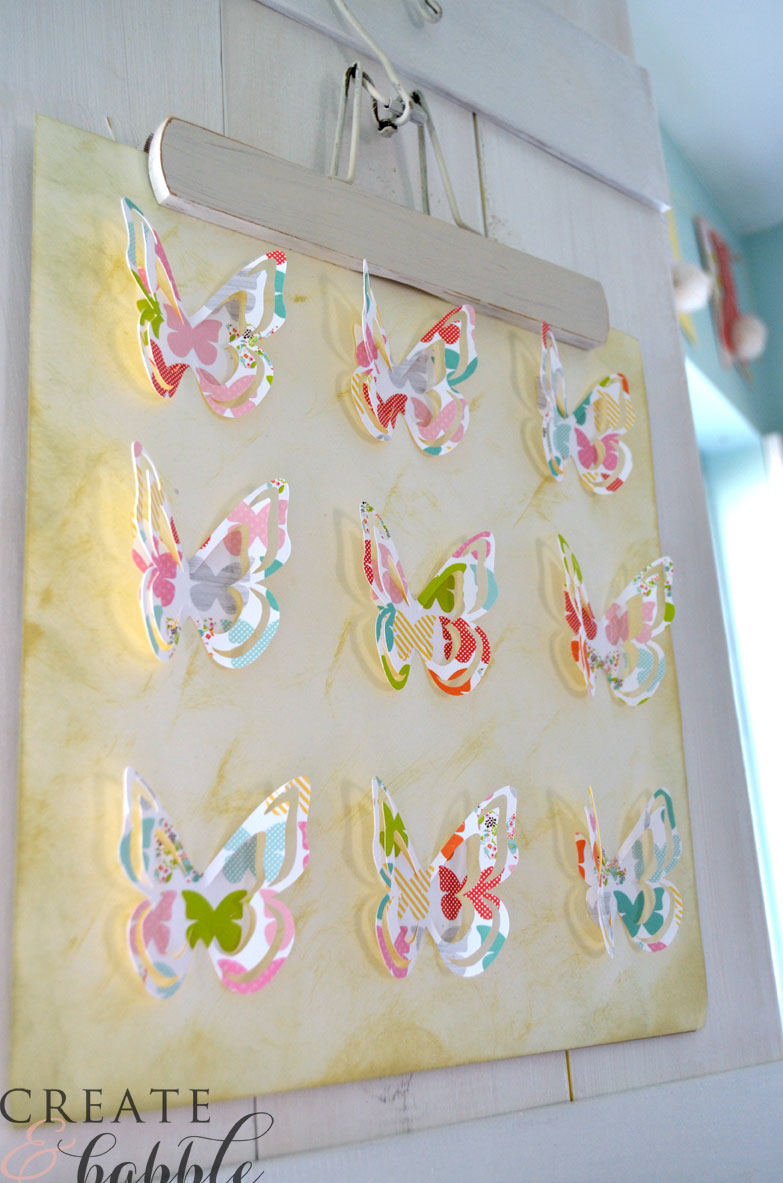 What I do like is the dimension look!

I told you it was easy!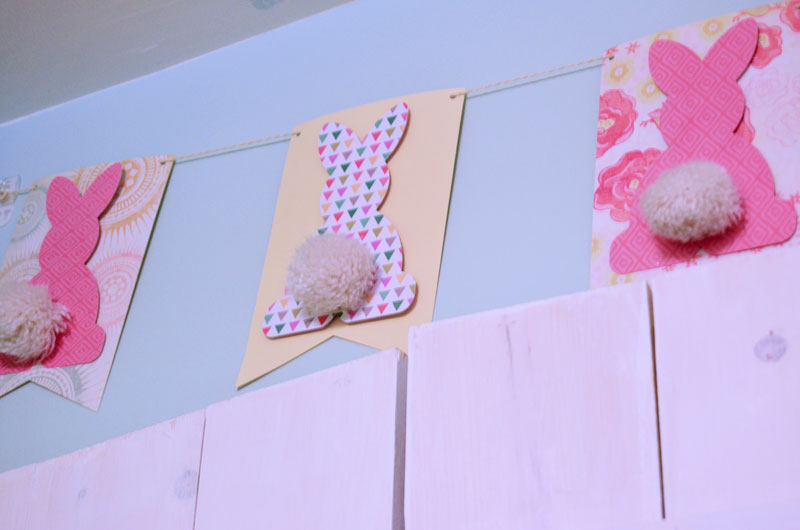 If you're a fan of fun and easy paper crafts and like to use them to decorate for the holidays, then you'll want to see the bunny banner that I made last week. I was able to recycle the pom pom fringe off of an old throw for the fluffy tails ; )
Here is Where I Party!