Easter is next month already! Wow! I hope it's warm by then. Here's a quick, little Easter decoration that I made today. Making banners is such an fast, easy, and inexpensive way to decorate for the holidays. And it's a great excuse to buy some pretty card stock. Or if you're like me, it's a good way to use up some of that card stock in your stash ; ) Take a look at my Easter Bunny Bunting.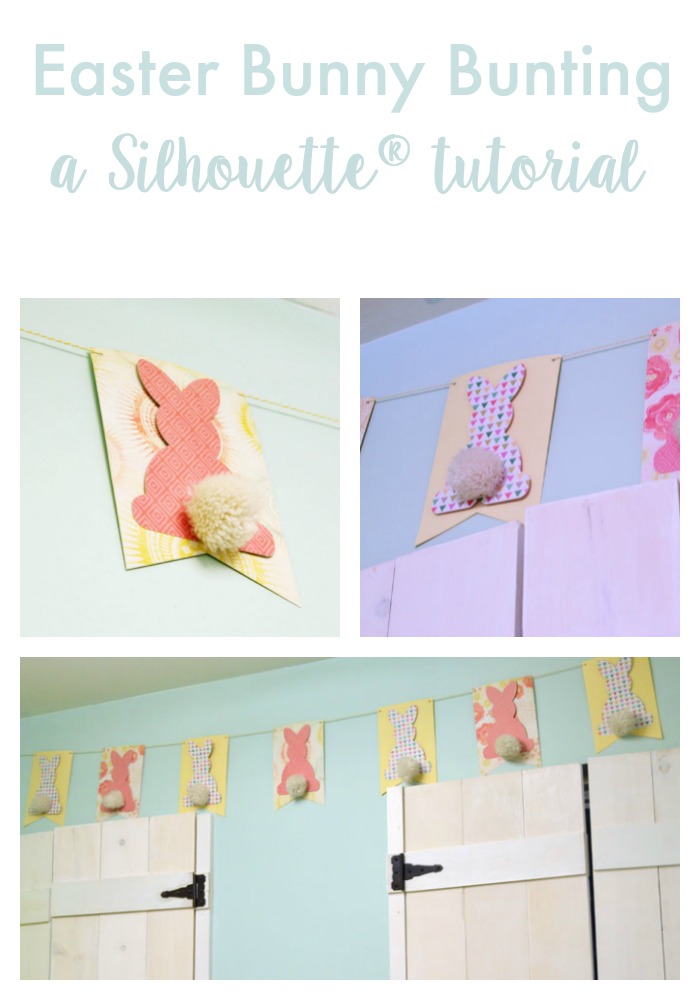 As mentioned above, I didn't have to buy any card stock – I have plenty. The found the bunny back shape in my Silhouette® library – I must have bought it back when I had a subscription to the online store.


I just checked and that shape is still available.
I enlarged the shape and replicated 3 more bunnies and was able to cut 4 bunnies on a 12 x 12″ card stock.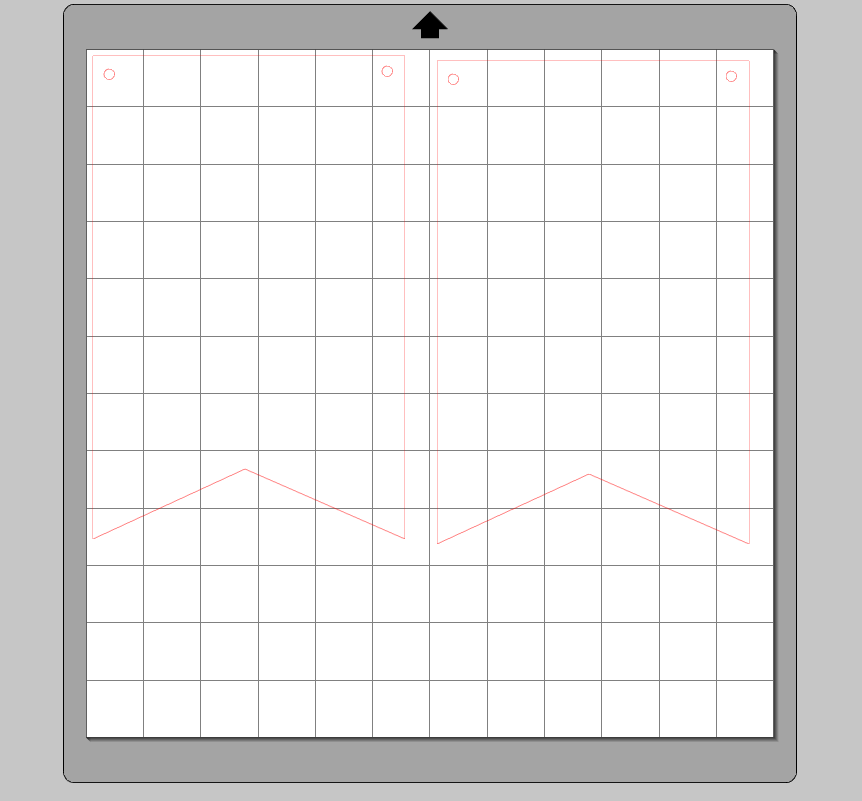 I made the pennant shapes myself. If you want the cut file for these pennant shapes, just shoot me an email and I'll send it to you. jeanie@createandbabble.com

Since the silhouettes are of the bunnies' backs, I needed fluffy tails. Cotton balls wouldn't cut it. I needed pompoms. Then I remembered. I kept a throw that I was no longer using because it was pilling terribly, and I was saving it for the pompoms! Perfect! I cut off the pompoms and hot glued one to each bunny back. What a great repurpose!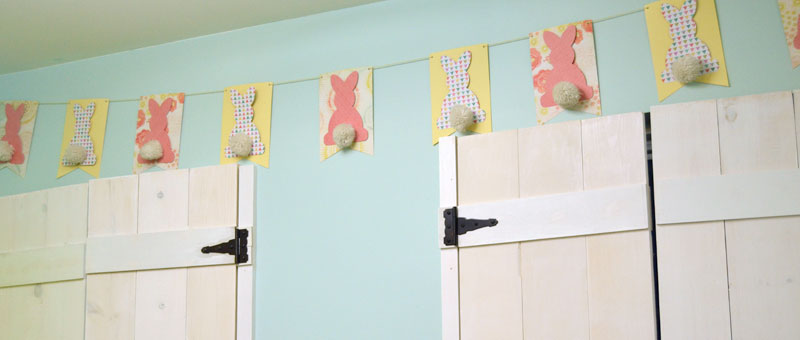 I love how this cut Easter Bunny bunting (say that 3 times fast!) looks in the kitchen above my new DIY shutters!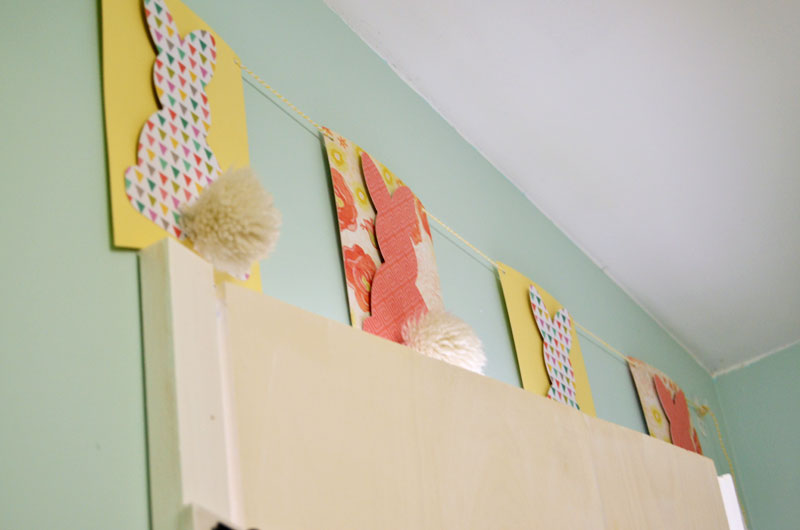 Look at those fluffy tails! How cute! I'm so glad I saved that ratty throw!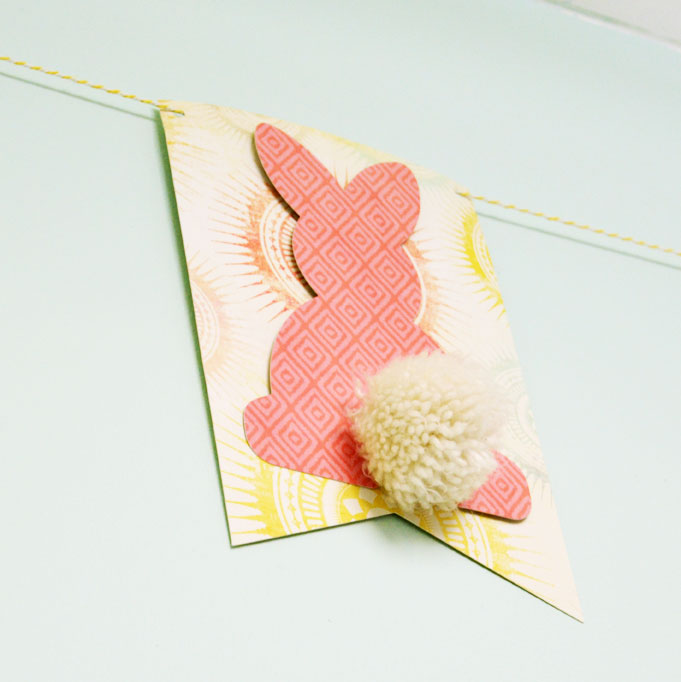 Oh, almost forgot, I strung the banner together with yellow and white baker's twine. Do you have a large collection of baker's twine, too? Here's a cute way to store baker's twine.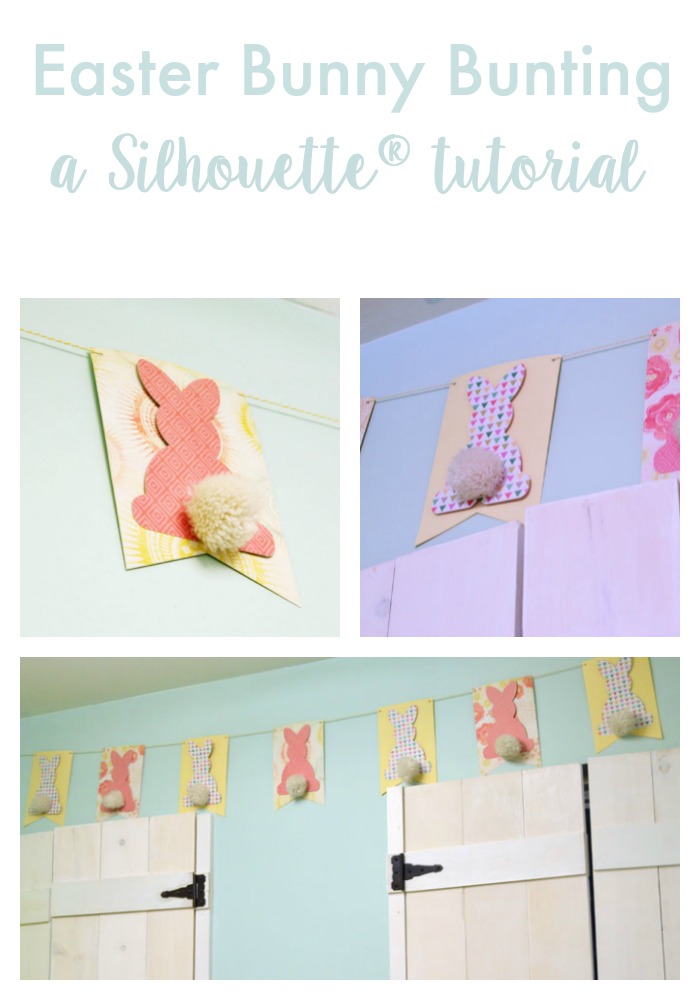 I party here.