When I first heard that the theme for this month's furniture makeover day was "Chocolate" I was stumped. What??? Chocolate??? I don't really want to paint any furniture with the color of chocolate. Ah, but then I remembered that there's white chocolate. I can do white chocolate! For this month's edition of Themed Furniture Makeover Day, I chose to upcycle an old desk into a vanity for my daughter.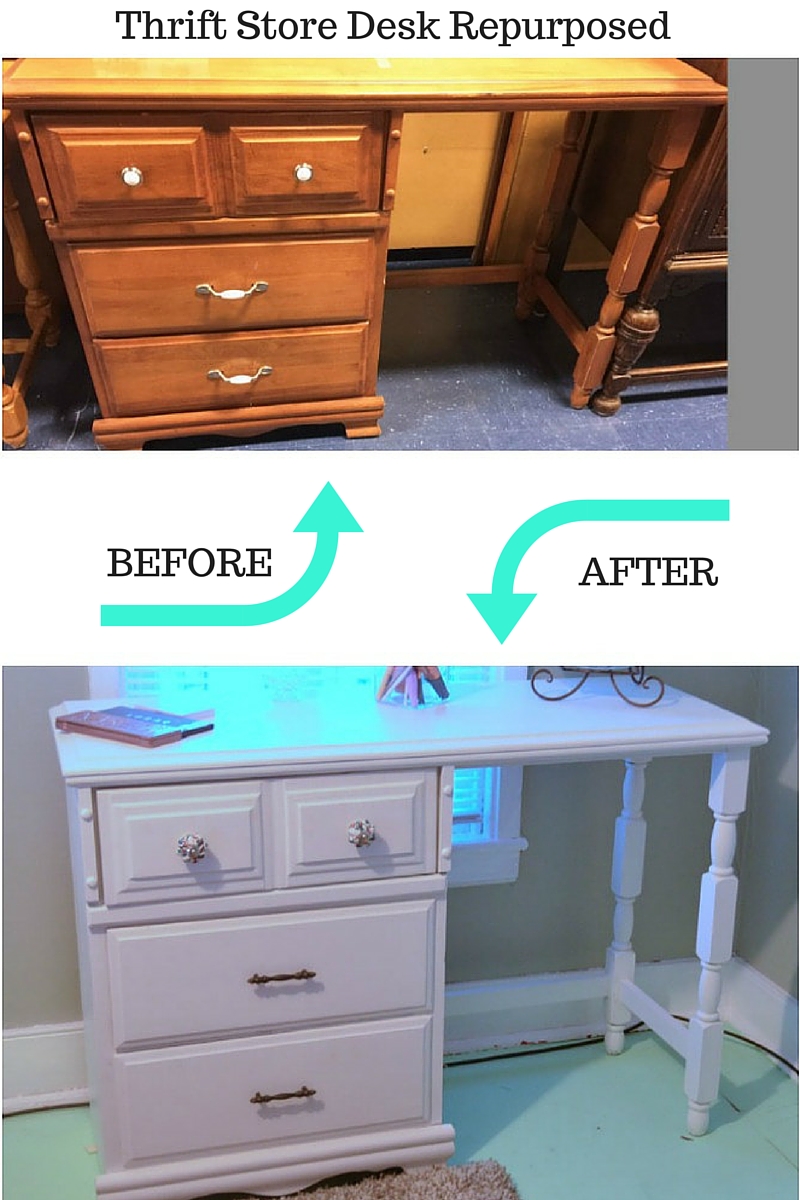 My daughter and I were out at a thrift store near her house. I was looking for a headboard for a future project when she called me over to look at a desk that she spotted. She thought the size was just right for it to be a vanity for her bedroom. Their (my daughter and her husband) home is a cute, little fixer-upper that unfortunately is lacking in closet space. Their bathroom has no storage space and the drawers in a desk turned vanity could hold all of her hair care and beauty products all in one location.
My daughter and SIL had recently painted the floor and walls in their bedroom so she thought painting the vanity white was the right choice. Since the finish on the dated, old desk was pretty well worn, we did not have to sand it – just gave it a good cleaning. Then we gave it a fresh coat of white latex paint – nothing fancy.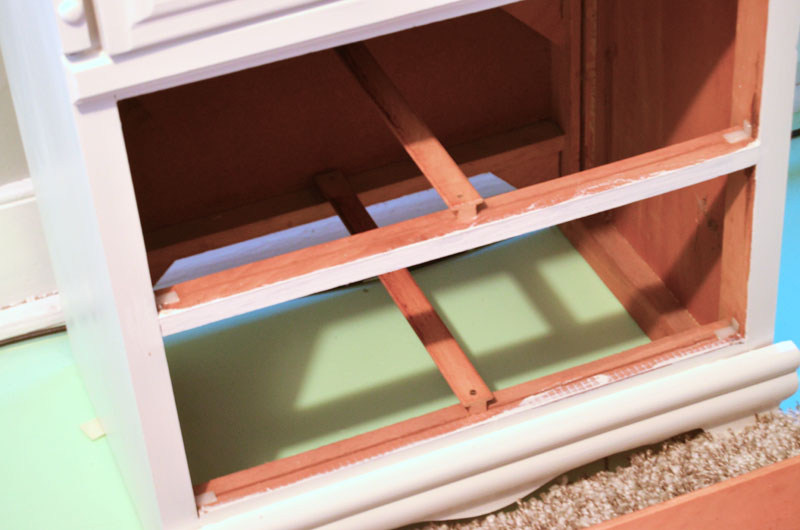 Once the paint was dry, I applied a coat of clear wax and then buffed until smooth.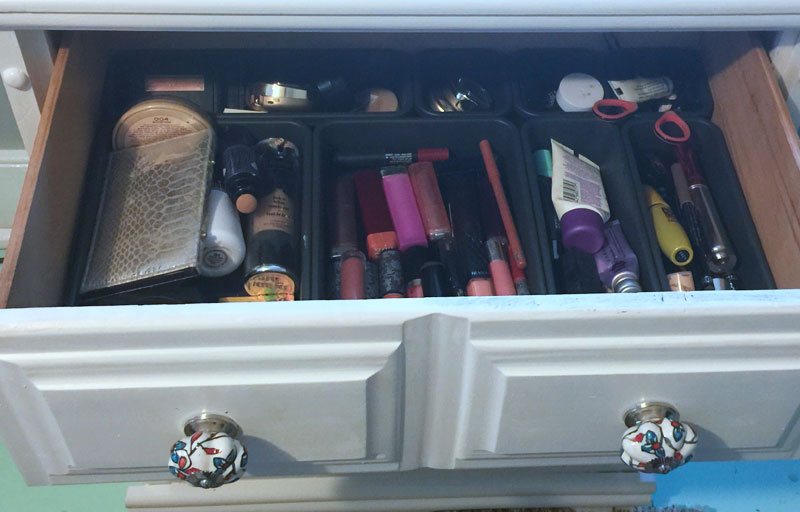 My daughter picked up the new knobs and drawer organizers from Amazon.
Of course there's no mirror attached to the vanity since it used to be desk so I gave her my popular dollar store mirror to put on top of the vanity. I think it looks pretty there, don't you? Besides, I've had it for over two years and need a change!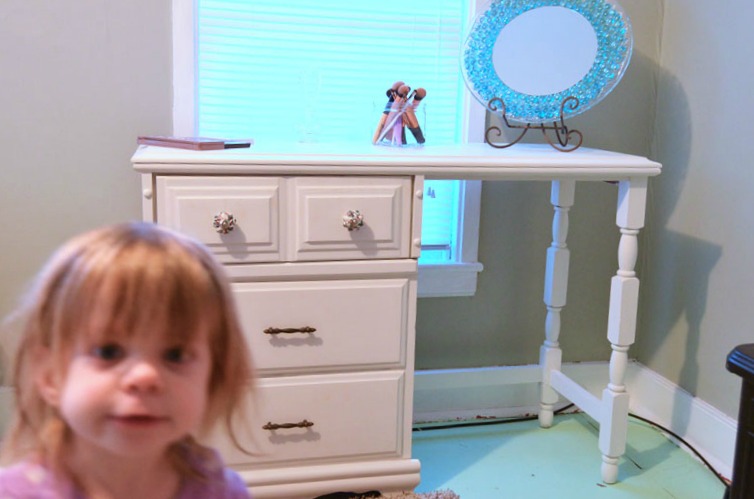 I was lining up this shot and a little photo bomber appeared ; )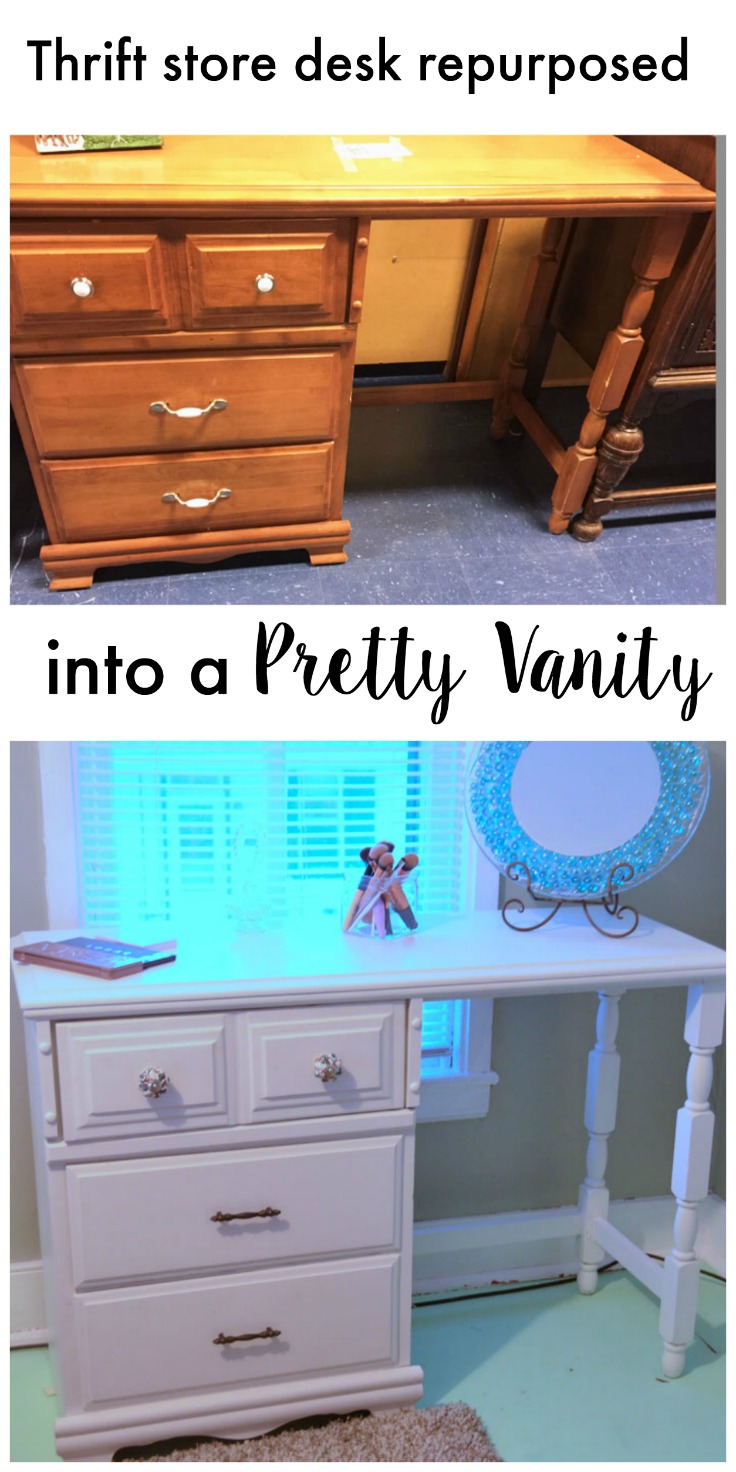 Click here to see more furniture makeovers on Create & Babble.
Now let's see what chocolate-inspired pieces my friends have been working on:

I link to these parties.