One of my most favorite cocktails is a Piña Colada. Which is kinda weird since I don't like coconut. Hmmm. Go figure! It must be the texture of coconut that I don't like – not the flavor.

Wayfair asked me to take my favorite cocktail and make it into a cupcake. Since I don't create recipes . . .  well any that are share-worthy, I did the next best thing. I made someone else's recipe for Piña Colada Cupcakes. After all, if you can't trust a Betty Crocker recipe . . . 'nuff said!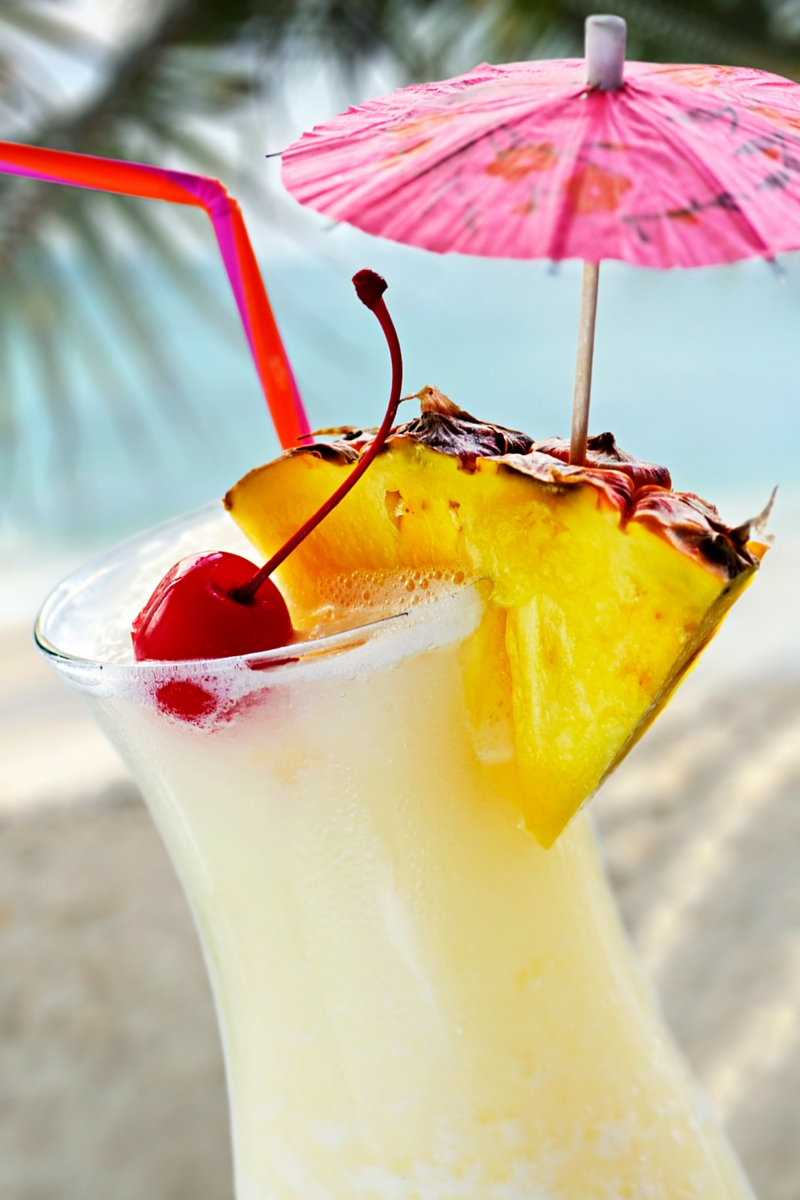 When you think "Piña Colada" what comes to your mind? A tropical beach? Yeah, me too. Ahhh. There's no place I'd rather be right now than on a tropical beach. Especially since I just heard that more snow is in the forecast (sniff sniff). Are you kidding me??? Where's that stupid groundhog!
My fondest memory of a Piña Colada (I can't believe I just typed that) is when I was on girls-only get-away at an all-inclusive resort with 8 other women on the island of Antiqua. The resort was called Pineapple Beach (this was over 20 years ago. I have no idea if that resort is still there). With a name like that you know they're going to make killer Piña Coladas, right? They had a Piña Colada machine people! Like a slushy machine that dispensed Piña Coladas! I was in heaven! And get this. It was self-serve!!! Piña Coladas anytime you wanted one! I guess that's enough Piña Colada reminiscing. Back to the cupcakes ; )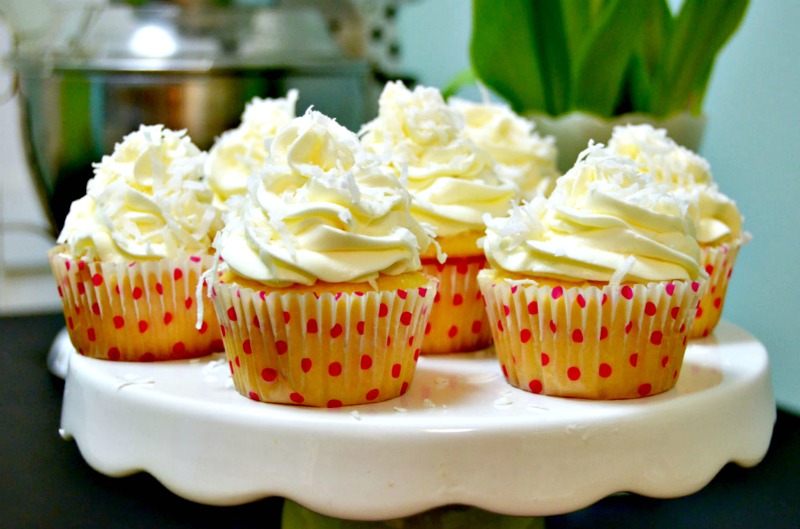 Two important ingredients: the extracts. I was unable to find "real" extracts so I had to settle for the artificially flavored. Boo. If you can find the real stuff, I'd use the real stuff.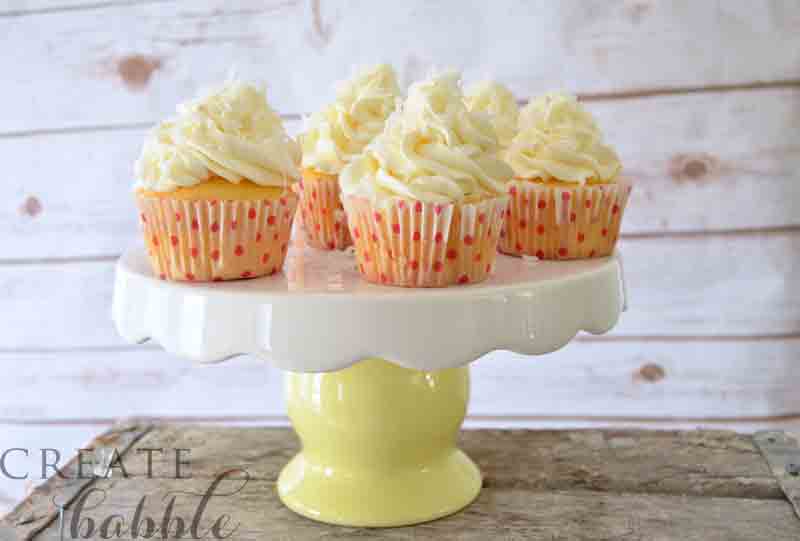 You will also need a can of crushed pineapple for Betty's recipe.

I followed the Betty Crocker recipe for the cupcakes exactly as written. They are pretty, aren't they?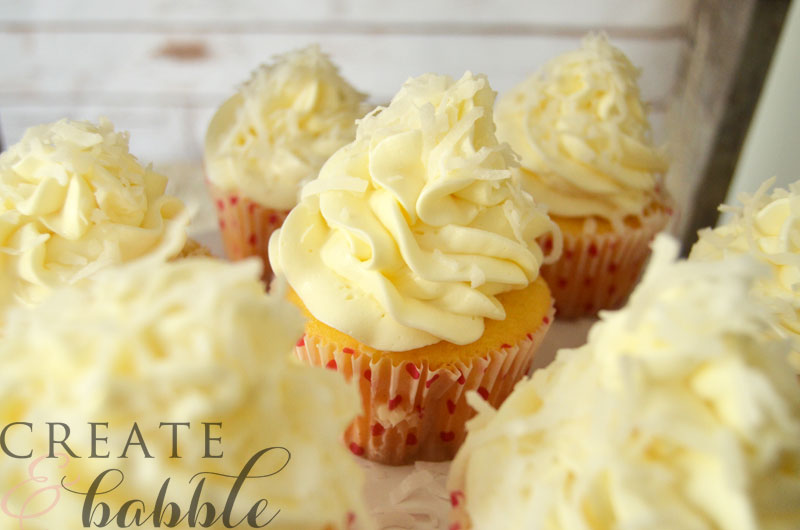 You may also like this recipe for Tollhouse Cupcakes! And yes, they're as good as they sound!