Today is the day that I'm starting a new series here at Create & Babble. I'll be getting out my pretty mixer and cookie sheets and start baking Christmas Cookies. Old family favorites! I haven't baked cookies since the ones I made for the cookie table at my daughter's wedding, so it's time!
Today I'm sharing a recipe for Tollhouse Cupcakes. These were a lunch bag dessert staple at my house when I was growing up.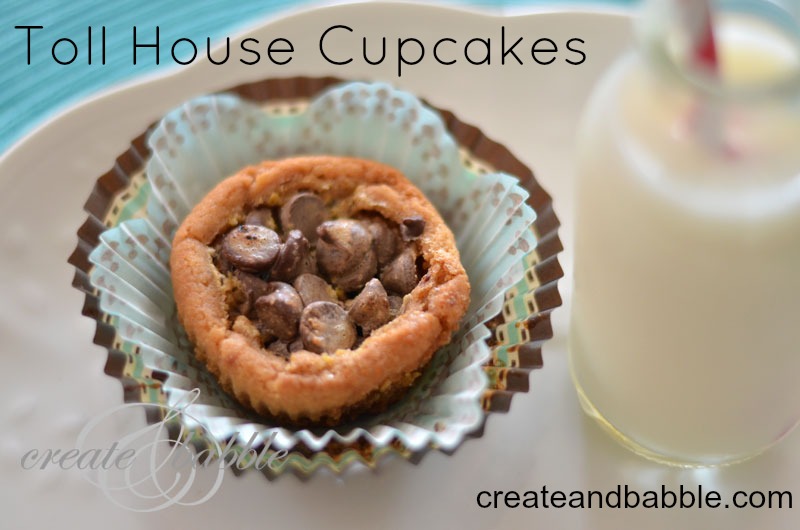 I remember my mom baking every Saturday morning. EVERY Saturday morning. That was part of her routine. She would bake enough cookies or cupcakes to last through a week of packing lunches for six kids (and my Dad, too!) I have memories of the kitchen table turned into an assembly line of bread, lunch meats, peanut butter, jelly, fruits and often times, these cupcakes! I remember a teacher walking by my table in the cafeteria (I think I was in first grade, so that was close to 50 years ago) stop and ask me what my cupcake was called. I have no idea why I remember that!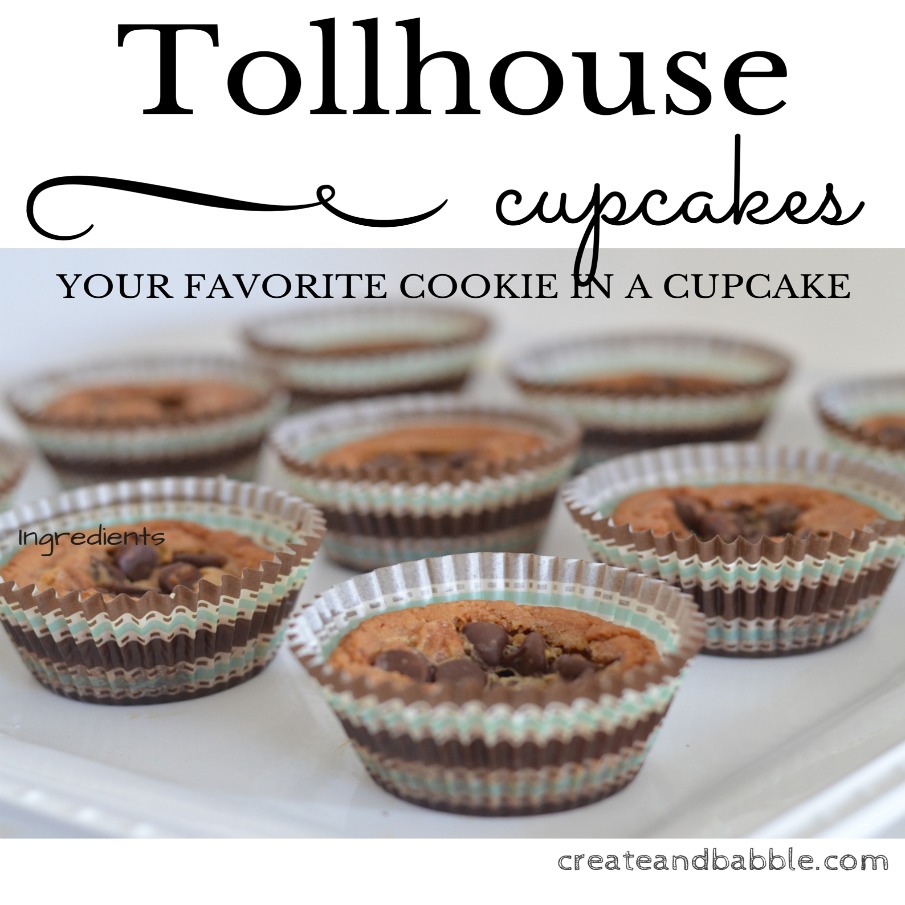 That shows you how long this recipe has been a part of my family. I don't know where my mom got the recipe; maybe in a magazine or the back of the bag of chocolate chips. But I do know that this is the recipe that she used. I called sister #2 to get it! She also sent me a photo of my mom's recipe box. Boy does that bring back memories: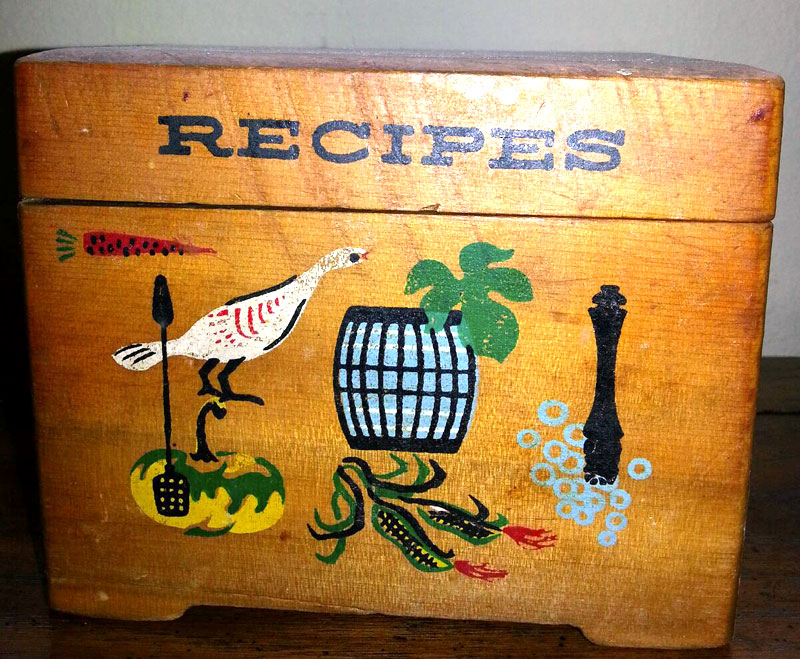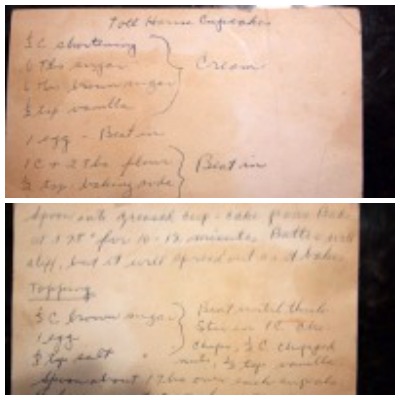 (update: sister #1 has my mom's original handwritten recipe card and she sent me a photo of it!)
If you like Tollhouse cookies, then you're going to love these cupcakes. And if you like your cookies just a little crispy on the edges, and gooey in the center then you will absolutely love these cupcakes!
Here is the recipe my mom used to make Tollhouse cupcakes: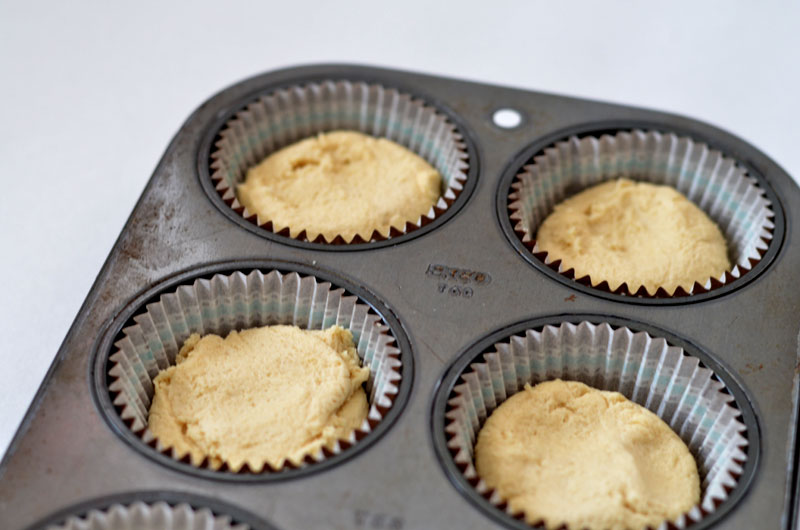 Cream together 1/2 cup shortening, 6 tablespoons sugar, 6 tablespoons brown sugar and 1/2 teaspoon vanilla
Add: one egg, 1 cup + 2 tablespoons flour, 1/2 teaspoon baking soda and 1/2 teaspoon salt
spoon into cupcake pan (about 1/3 full)
bake at 375 degrees 10-12 minutes
Now it's time to make the filling.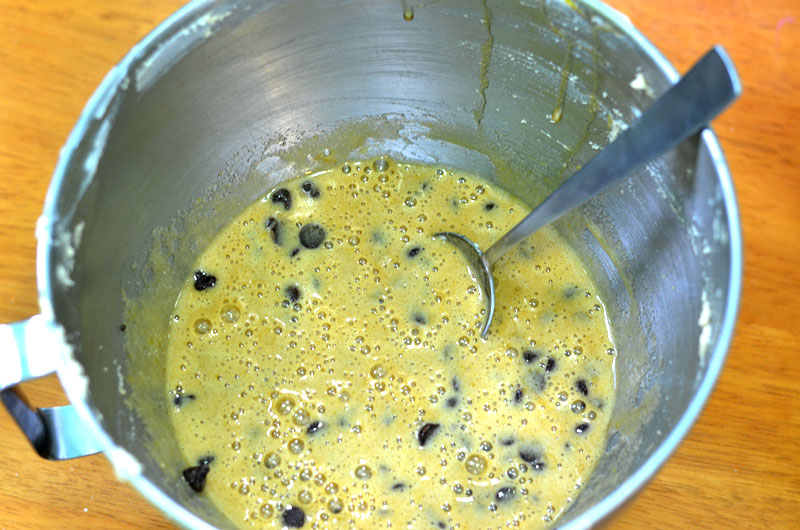 beat 1/2 cup brown sugar, 1 egg, 1/8 teaspoon salt until thick
stir in 1 cup chocolate chips, 1/2 cup chopped nuts (optional) and 1/2 teaspoon vanilla
spoon about a tablespoon of the filling over each cupcake and bake for 10-12 more minutes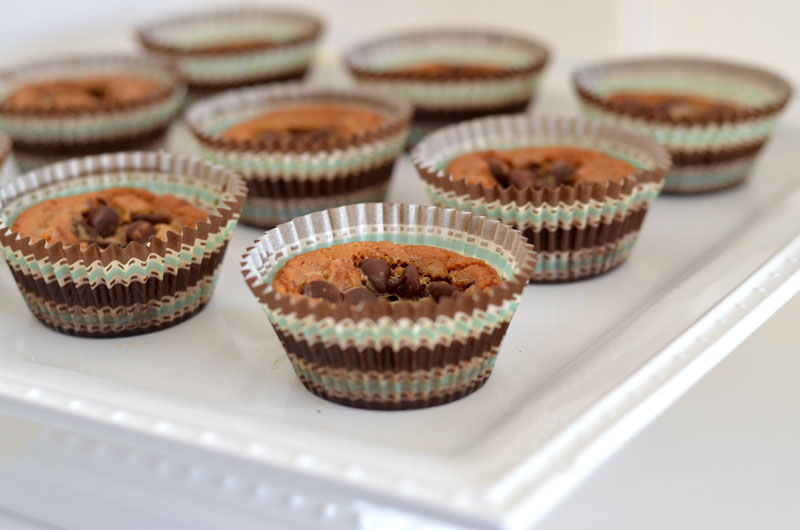 Have you started baking cookies for Christmas? I'd love to know: what are your family favorites? Do you have any that have been passed down through generations?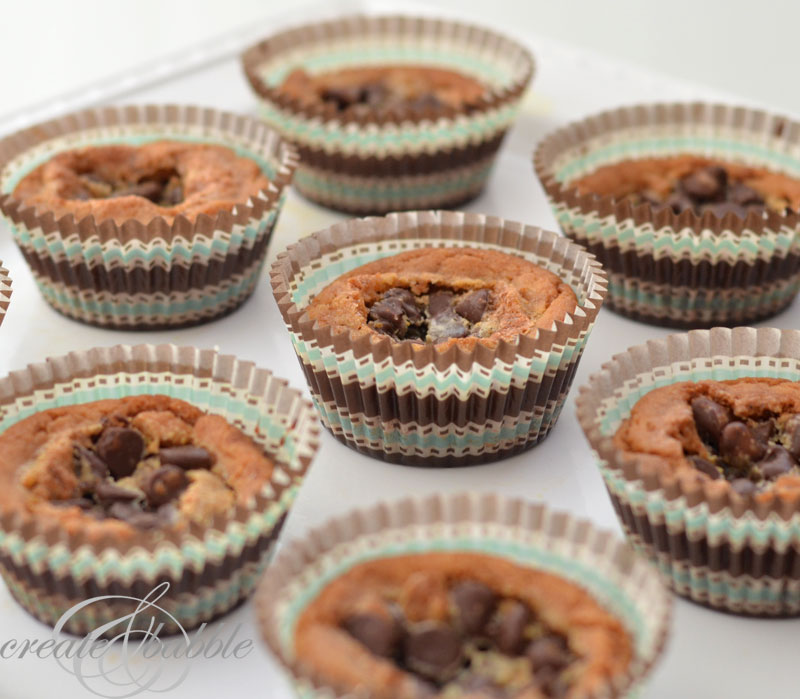 Yield: 12
Christmas Cookies - Old Family Favorites - Toll House Cupcakes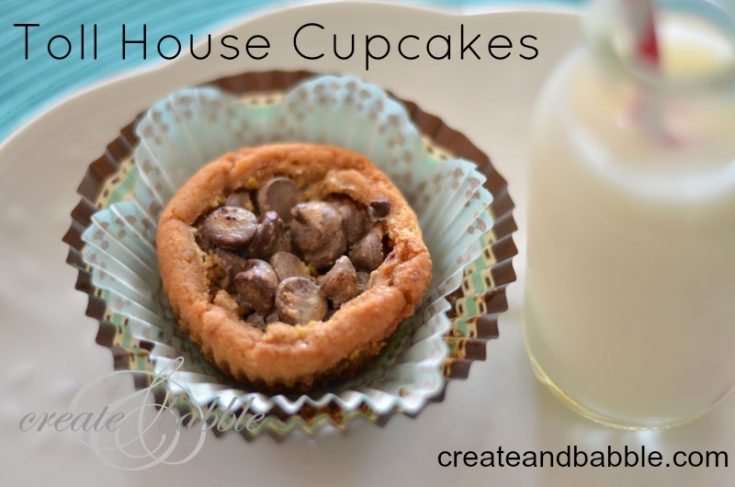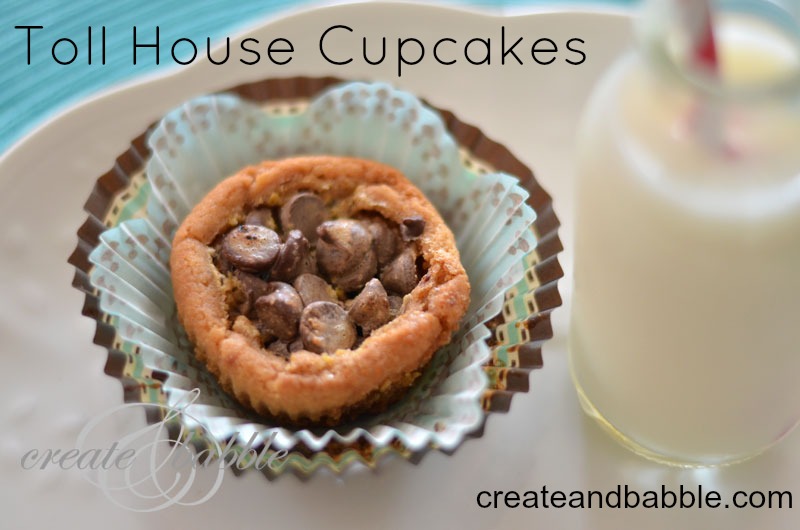 If you like Tollhouse cookies, then you're going to love these cupcakes. And if you like your cookies just a little crispy on the edges, and gooey in the center then you will absolutely love these cupcakes!

Prep Time 15 minutes

Active Time 15 minutes

Total Time 30 minutes
Ingredients
cupcake ingredients
1/2 cup shortening
6 tablespoons sugar
6 tablespoons brown sugar
1/2 teaspoon vanilla
1 egg
1 cup + 2 T flour
1/2 teaspoon baking soda
1/2 teaspoon salt
filling ingredients
1 cup brown sugar
2 eggs
1/4 teaspoon salt
1/2 teaspoon vanilla
1 cup semi-sweet chocolate chips
1/2 cup chopped walnuts (optional)
Instructions
For the cupcakes:
Cream together 1/2 cup shortening, 6 tablespoons sugar, 6 tablespoons brown sugar and 1/2 teaspoon vanilla
Add: one egg, 1 cup + 2 tablespoons flour, 1/2 teaspoon baking soda and 1/2 teaspoon salt
spoon into cupcake pan (about 1/3 full)
bake at 375 degrees 10-12 minutes
For the filling:
beat brown sugar, egg, and teaspoon salt until thick
stir in 1 cup chocolate chips, 1/2 cup chopped nuts (optional) and 1/2 teaspoon vanilla
spoon about a tablespoon of the filling over each cupcake
bake for 10-12 more minutes
I link up at these great parties:
Inspiration Monday / Making Monday / Monday Funday / Tutorials Tips & Tidbits