Today is Saturday and if you were here last Saturday, you know what that means! Baking Day! The old family favorite today is Apricot Pinwheels. You can find last week's favorite, Tollhouse Cupcakes HERE. Apricot Pinwheel Cookies were my absolute favorite Christmas Cookie when I was a kid.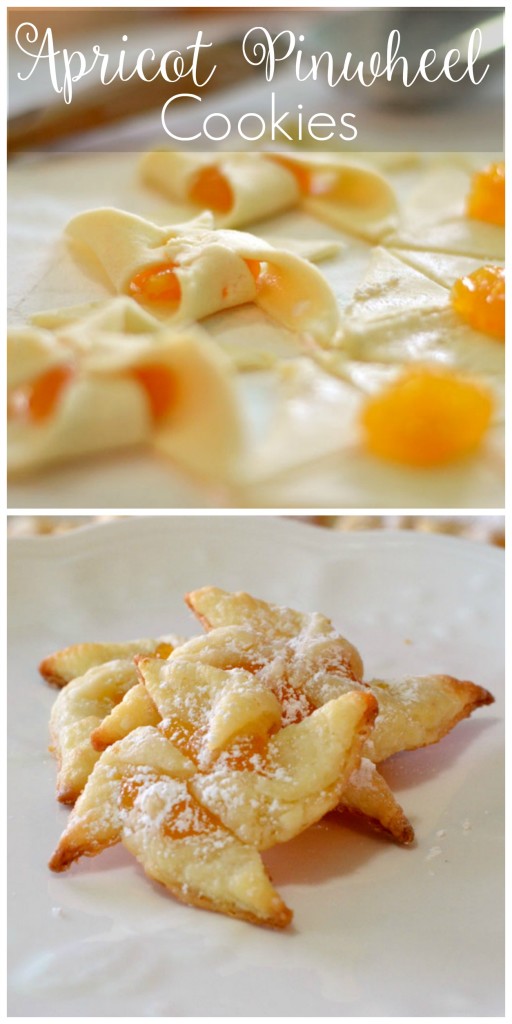 My mom only made these for Christmas because they take a bit of work if you are going to make dozens and dozens of them. I'm sure my mom never made a single batch of anything when we were growing up. There were eight of us! But it's pretty easy to make a single batch of them.
Ingredients:
8 oz cream cheese
1 cup butter
2 cups flour
1/8 teaspoon salt
1 can apricot filling (I used Solo brand – it's in the baking aisle)
Mix all ingredients (except the apricot filling) together. The dough may then be refrigerated for up to a week or use right away.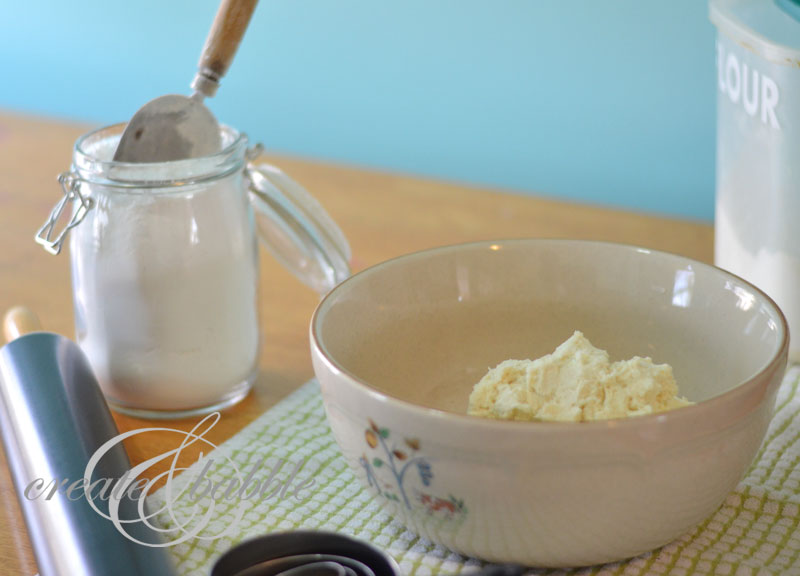 Now you'll need your rolling pin. This dough is on the delicate side, so easy does it with the rolling. One tip my sister gave me years ago was to use powdered sugar instead of flour, to "flour" your rolling surface and rolling pin.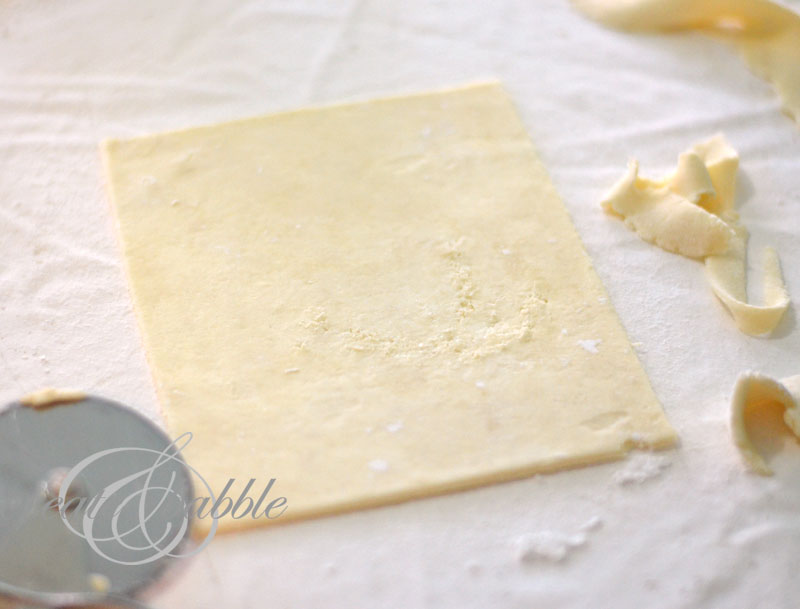 Roll the dough into a somewhat rectangle or square shape to a thickness of about 1/4″. Trim the rough edges of the triangle with either a pasty wheel or a pizza cutter. Cut the rectangle into squares. Mine were about 2″. I didn't measure, so go with whatever size you want ; )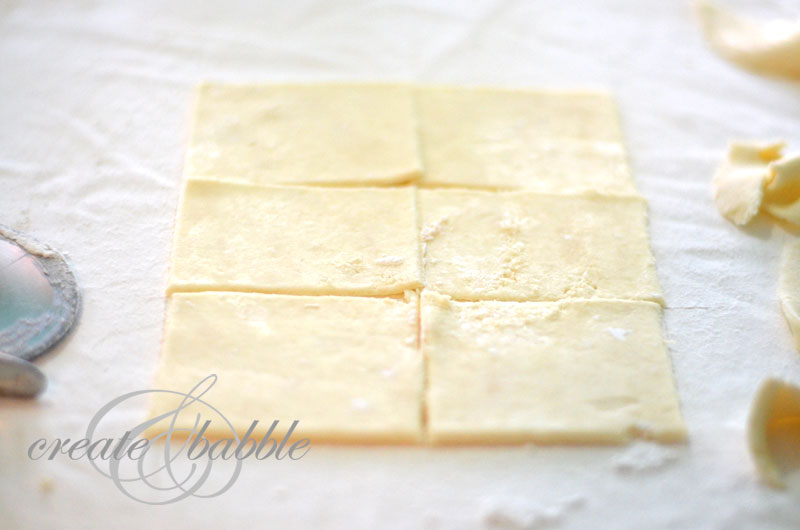 Now, take your pizza cutter, sharp knife or pastry wheel, and cut into the center of each square but stop just short of the center of the square. Look at the image below to see what I mean.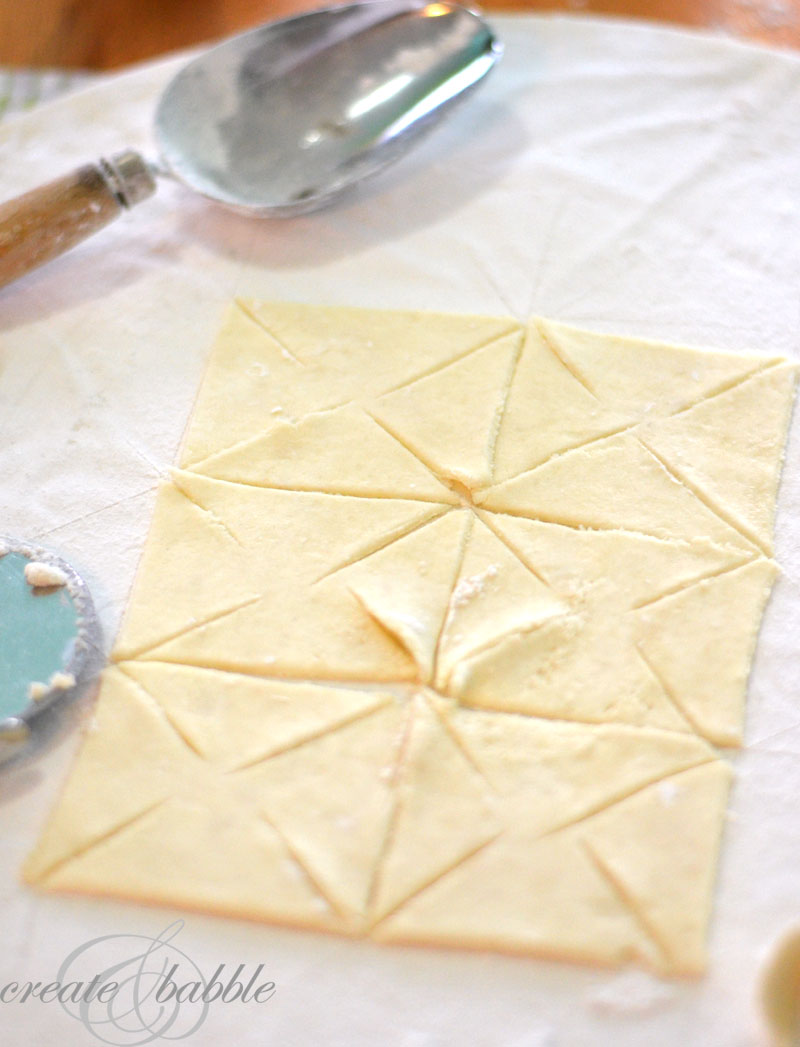 Next, add just a tiny dollop (maybe 1/2 teaspoon) of apricot filling to the center. Then you bring up every other corner to the center. Just like you'd make a paper pinwheel. See image below.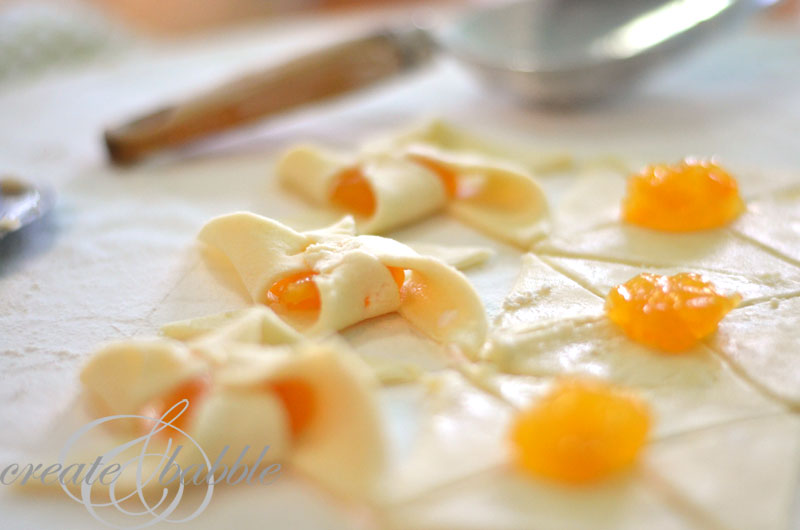 Transfer them carefully to a cookie sheet. I used a metal spatula. Bake at 350 degrees for 10 minutes or just until the pointed edges start to turn golden brown. Let them cool on the baking sheet for a few minutes before transferring them to a cooling rack.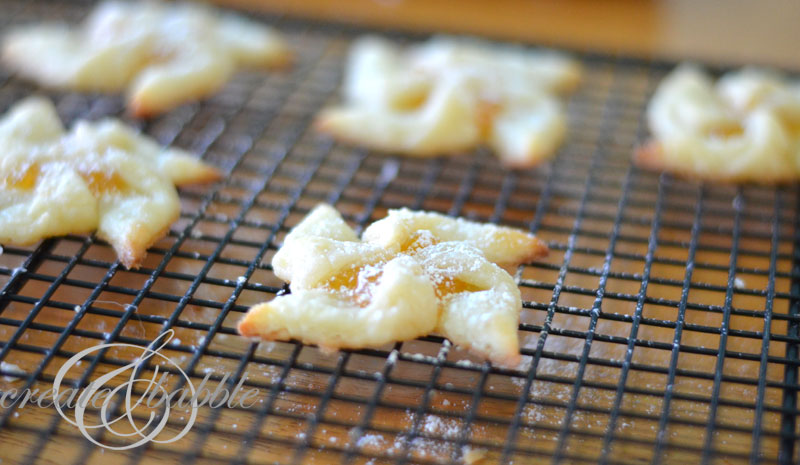 Once they're on the cooling rack, dust with powdered sugar if desired. I desired!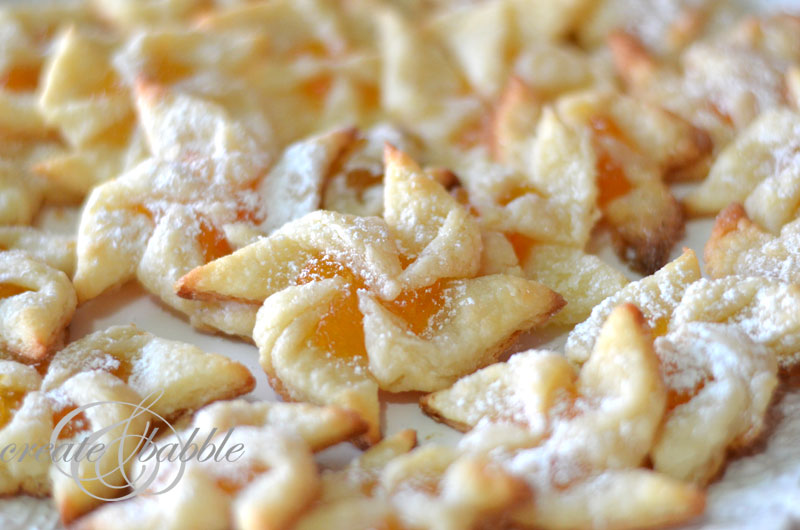 These little cookies are so light and delicate. It's very easy to eat more than one! So here's a whole plate full for you!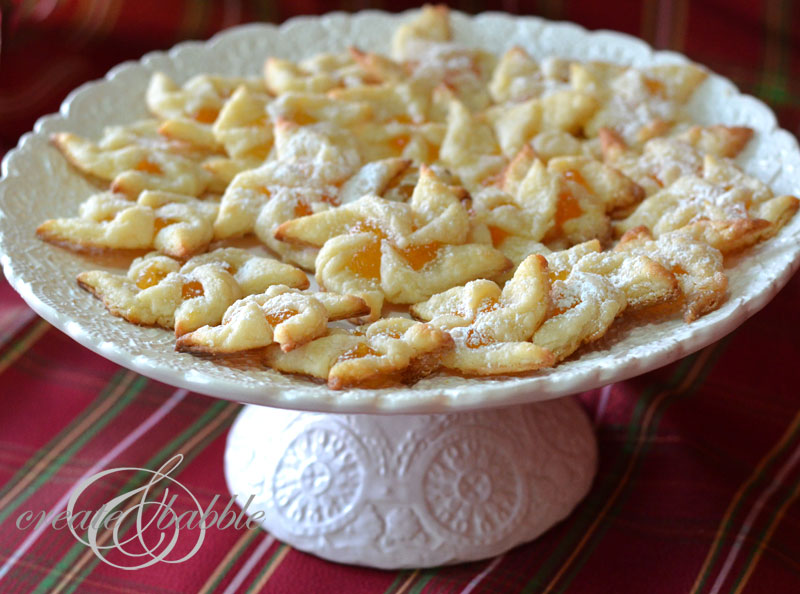 Here is a photo of my mom's recipe card with this recipe in her handwriting. This has to be over 50 or 60 years old. I think my mom would be happy that we're still making her favorite cookies and that we're passing those recipes on to our children. My mom is still with us, but is suffering from Alzheimer's, so while writing these posts brings back a lot of wonderful memories, it is also bittersweet. But I know she would be proud that I'm sharing these recipes.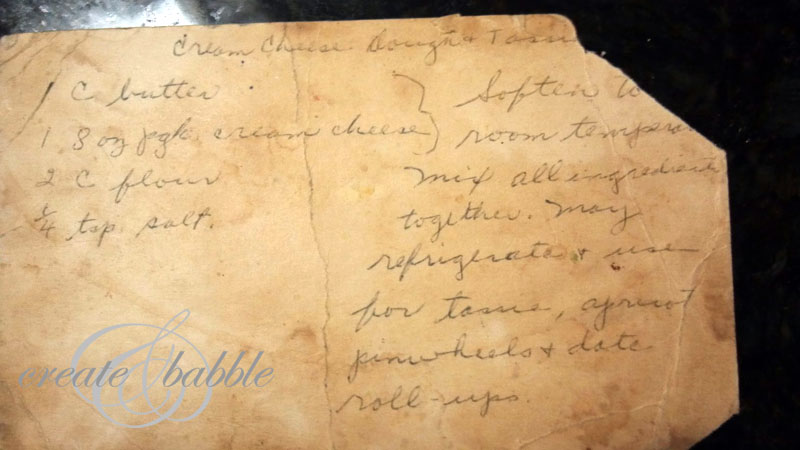 I'd love to hear about your favorite family Christmas cookies!