It's the Saturday before Christmas. A perfect day to bake Christmas Cookies. Today I'm making another old family favorite Christmas Cookie: Pecan Tassies.


Just like the 
Tollhouse Cupcakes
,
Apricot Pinwheels
and
Marshmallow Fudge Brownies,
these flaky little tarts were one of my mom's classic signature cookies. This recipe uses the same
cream cheese dough
 that is used for the
Apricot Pinwheel Cookies
.
After mixing up a batch of the cream cheese dough, take a small amount of dough (about the size of a walnut) and press the dough into tassie pans.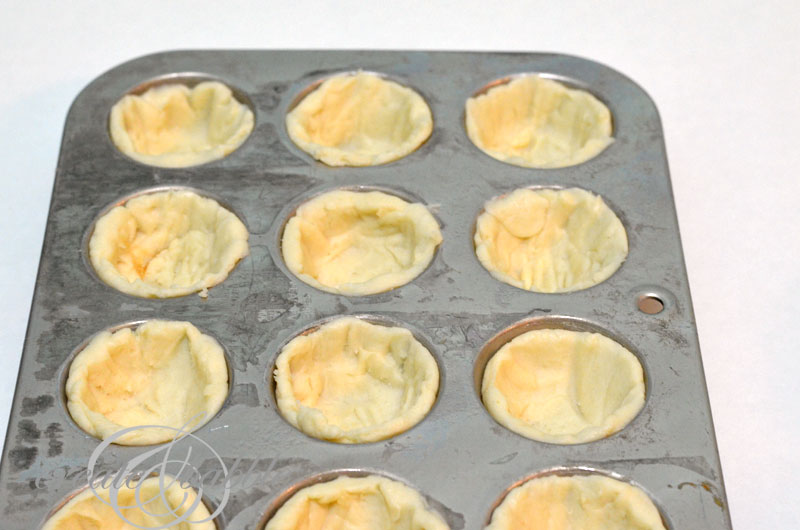 For the filling, combine 1 egg, 3/4C brown sugar, 1t vanilla and 1 T butter. Mix well.
Spoon the filling mixture into each unbaked tassie shell, add a sprinkle (about 1/2 teaspoon of chopped pecans, then top with more of the filling mixture. Bake at 375 degrees for about 25 minutes. Let cool in the pans before removing. I decided to try putting a pecan half on top of one of the tassies to see how that would turn out. I'll be doing that from now on!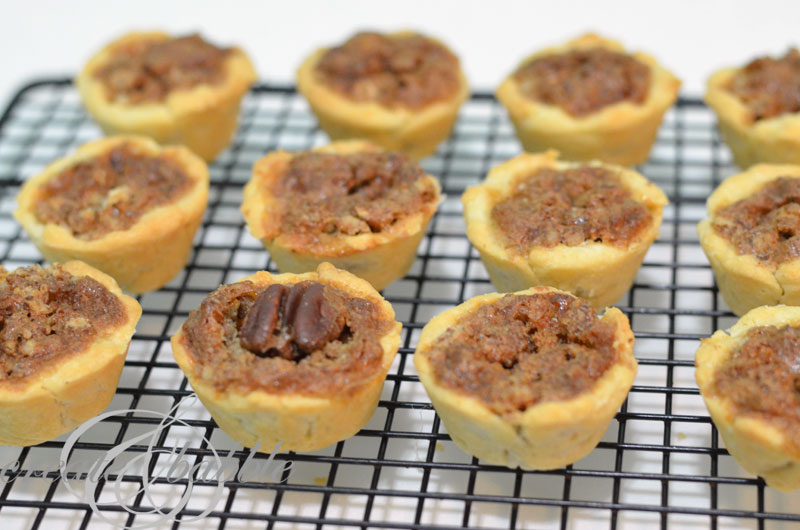 If you or your family are pecan pie fans, then you will love these!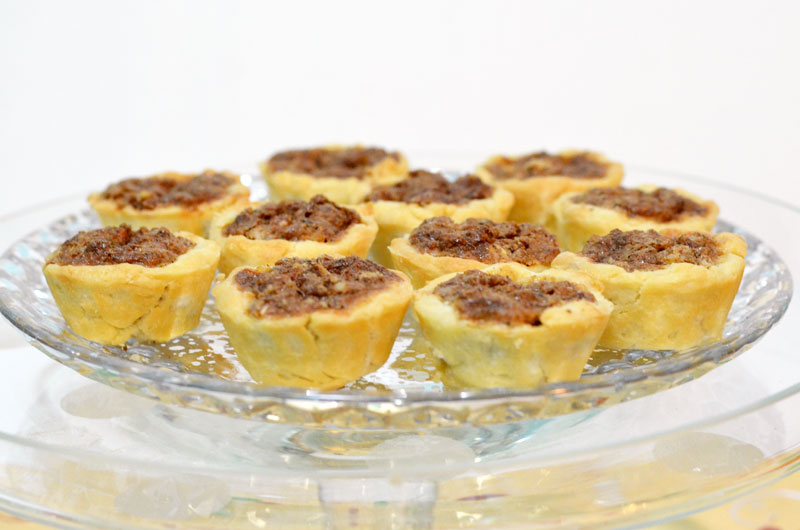 I like the size: built-in portion control!
This recipe originally appeared here.