Cue the horror movie music and cover your children's eyes. The photo below is a little disturbing. And gross. And frankly, embarrassing. But this is what my poor mixer looked like after mixing tons of batter for the wedding cookies that I talked about here.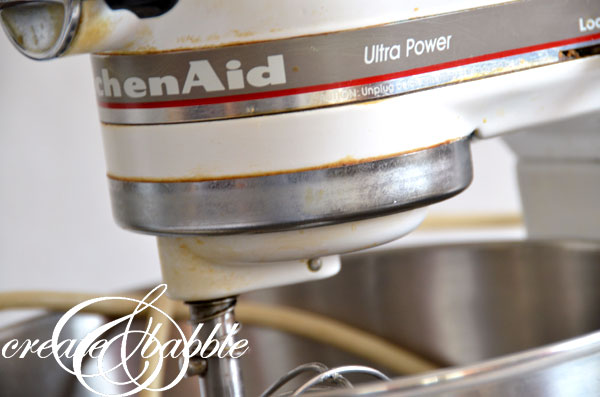 Can't say I didn't warn you! And can you believe I even put my watermark on the photo?!? Who would claim this as their own?
Since I haven't used the mixer since making all those cookies, the crud was really hardened on there and I had to get it clean. Obviously, plain soap and water wasn't going to do it. Here's how I got it to look like this: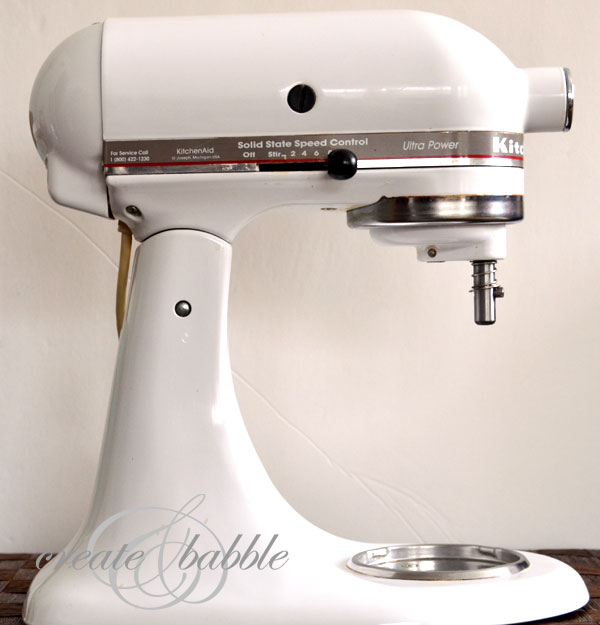 Yep, it's the same mixer! I made a paste of white vinegar and baking soda, grabbed an old toothbrush and scrubbed forever. It did a pretty good job, but that wasn't enough. Time for Mr. Clean Magic Erasers. Love.those.things. The box of erasers warns not to use on high gloss, but as you can see, it didn't harm the gloss at all on the mixer.
Now you may or may not know that I'm in the middle of remodeling my kitchen. That project is making me see everything in my kitchen in a new light. I couldn't put a plain, old mixer back in there. So here's how she looks now:

I used my Silhouette Cameo to cut the dots out of removable glitter vinyl that I ordered months ago. I've been anxious to use the glitter vinyl and finally found a use for it! This is similar to my polka dot glass vase.  What do you think? I love it!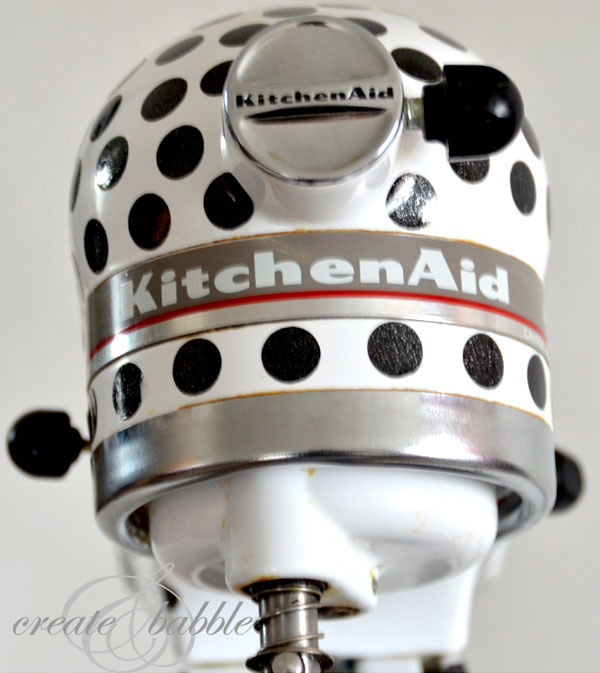 I think Dan is going to hide his Keurig!!!
Linking here: