Well, I guess "need" is a strong word. I don't really "need" an updated kitchen, but I sure would like to have one. Let me show you a few reasons why I'd like to update my kitchen.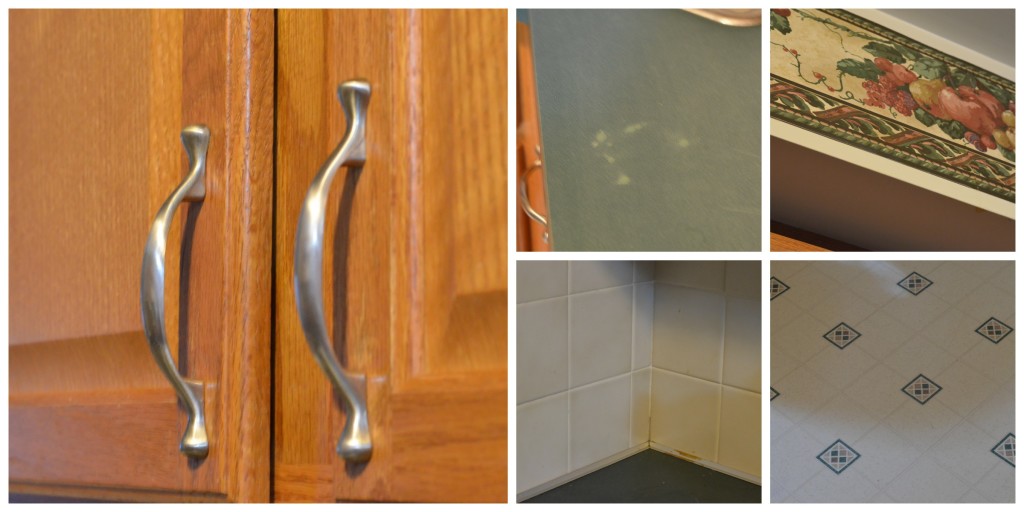 Now I know these are just snippets of the whole kitchen, but I'm sure you get the idea. The oak, builder-grade cabinets. The laminate countertop with burn marks, the dinged up laminate flooring, and let's not forget the lovely, tuscan-style wall paper boarder! What you don't see is the dark red wall; I'll be sure to share that as I get going with this makeover.
The plans are still formulating in my mind, but here are a few ideas: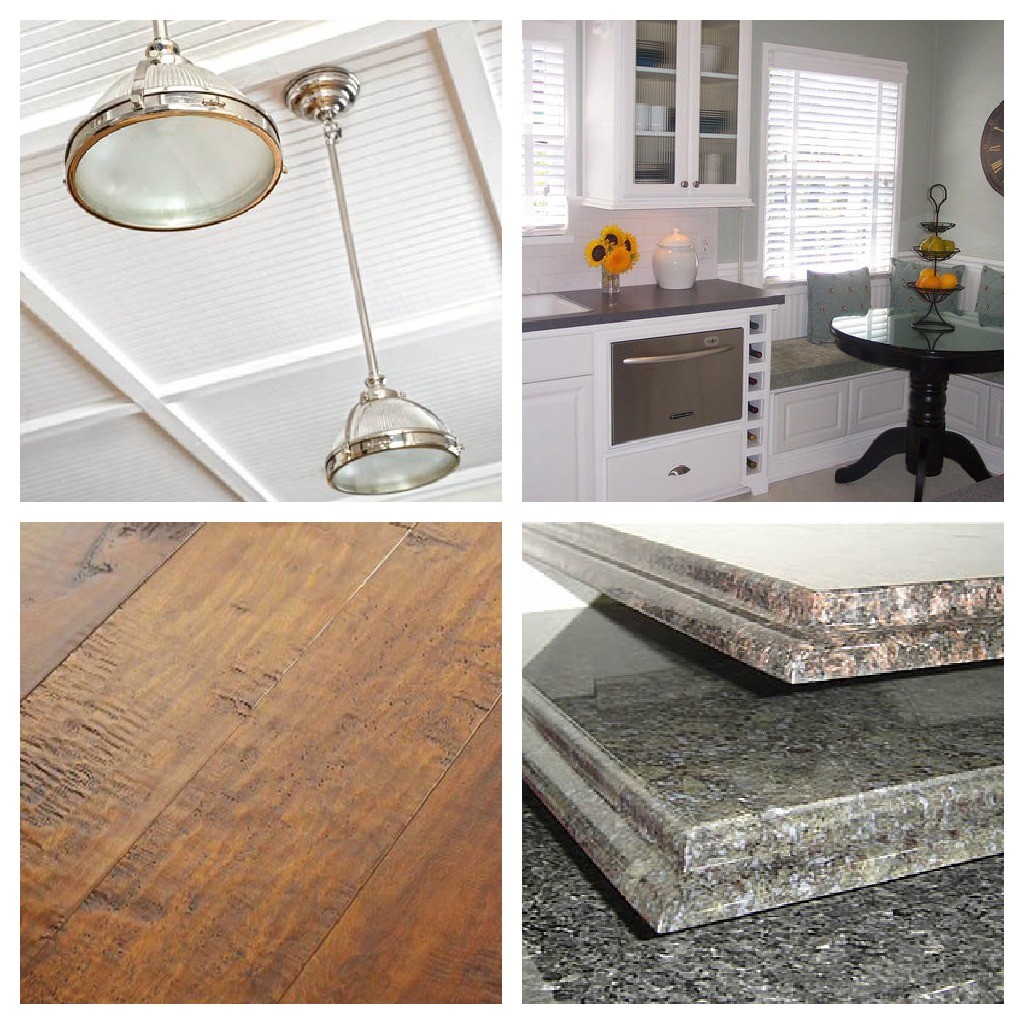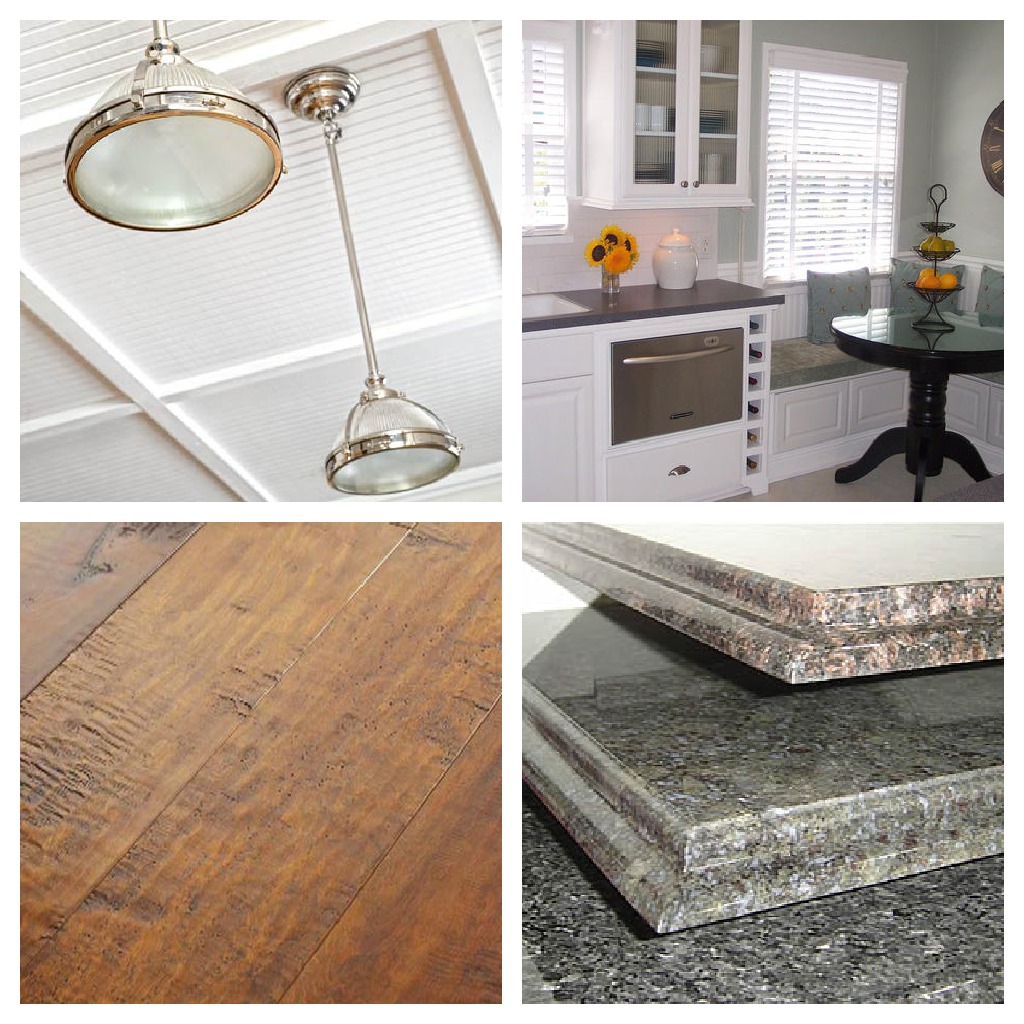 I would like a hardwood floor, granite countertops, white cabinets (I think), bead board somewhere somehow, and some sort of banquette. Of course we'll be doing most of this ourselves so plans will probably change as we go along. I hope to start next month so wish me luck!
I'd love to hear your DIY kitchen update stories, especially any advice!