Wow, I can't believe it has been a week since my last post! Holy Moly! Where did that week go??? I am in week three of my kitchen makeover and I will write a post on Friday with an update on my progress.
Since Easter is FOUR DAYS AWAY!!!!, I needed to take a break from cabinet painting and get a basket ready for my grandson. This is what I made: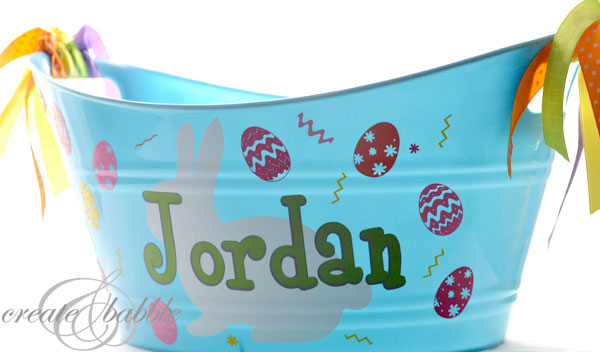 I'll show you how I decorated my $1 bucket.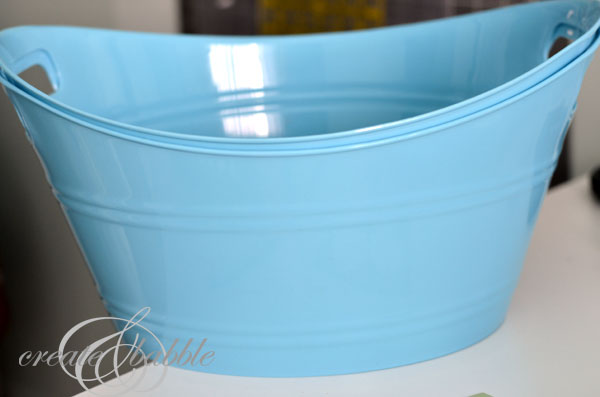 The bucket I used is one I had leftover from last Easter. It came from the Dollar Tree.  Since kids love seeing their names on everything, I used my Cameo to cut his name out of vinyl. The font I used is Boyz R Gross and to get the shadowed effect, I cut it twice from two colors of vinyl, then layered.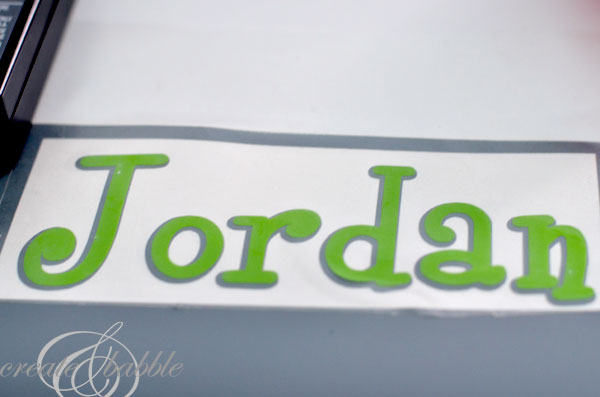 The eggs are cutting files from Silhouette's online store. This could totally be done without a Cameo, too. Use stickers!
To decorate the bucket even more and make it look "springy", I added scraps of ribbon to the handles. I love how it looks!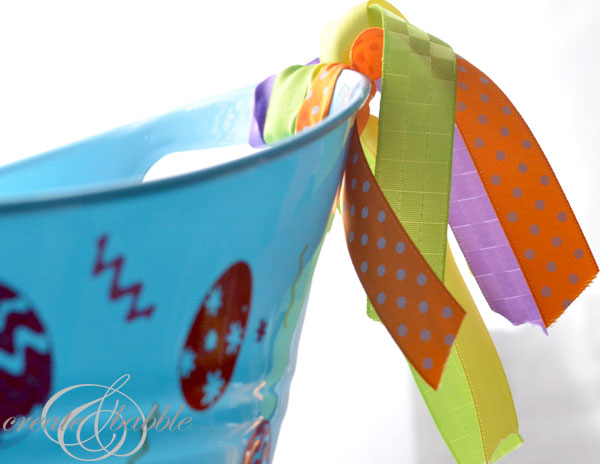 How about you? Are your baskets or buckets ready?
Oh, I wanted to share this bunny banner that I made, 'cause I think it's so cute: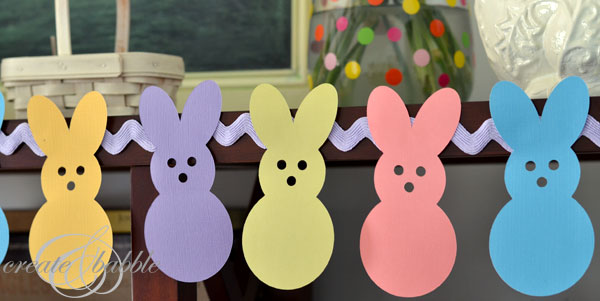 Super easy, I just cut out a bunch of bunnies and glued them to a long piece of wide ric rac and taped it on my bookcase "mantle".
In case you didn't see it, I contributed a post over on Or So She Says on Monday. Go check it out and see how I made Baby Shower Pinwheels!