Are you ready for Easter friends? It's hard to believe that Easter is just over a week away. We just got dumped on by Old Man Winter two days ago and there's still snow on the ground here in Pennsylvania. Hopefully, it will be gone by next weekend! In the meantime, I'm getting the grandkids' Easter Baskets ready. I've decorated Easter Baskets/Buckets before (here and here) and used regular vinyl and paint, but today I'm going to show you how to personalize Easter baskets with iron-on vinyl (HTV).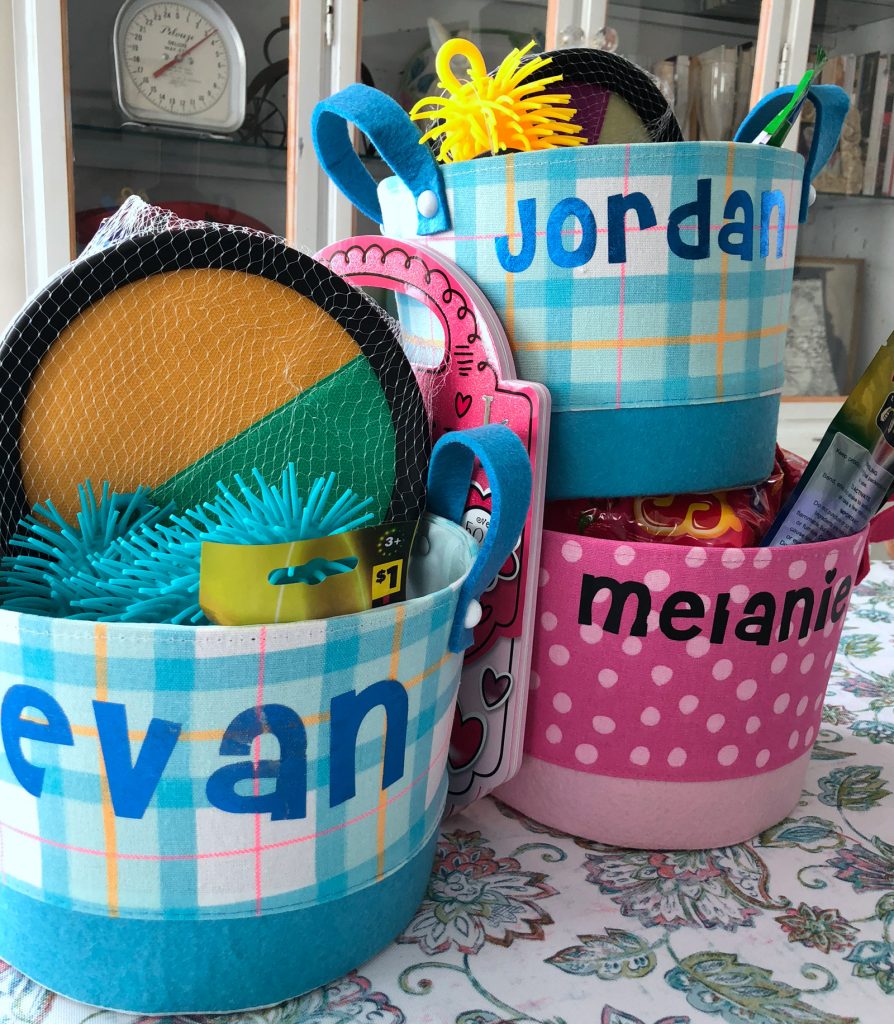 I found the cutest fabric-covered Easter buckets at Target in their dollar spot area. They were only $3 each and I thought they'd look really cute with the kids' names on them.
Since these are fabric covered buckets, I couldn't use my heat press to attach the HTV. I used my iron
! As I explain in the video below, I couldn't apply a lot pressure with the iron, so I just kept the iron moving over the design until I was sure it was well attached. This took a bit of time! But I think the results are worth the few minutes that it took.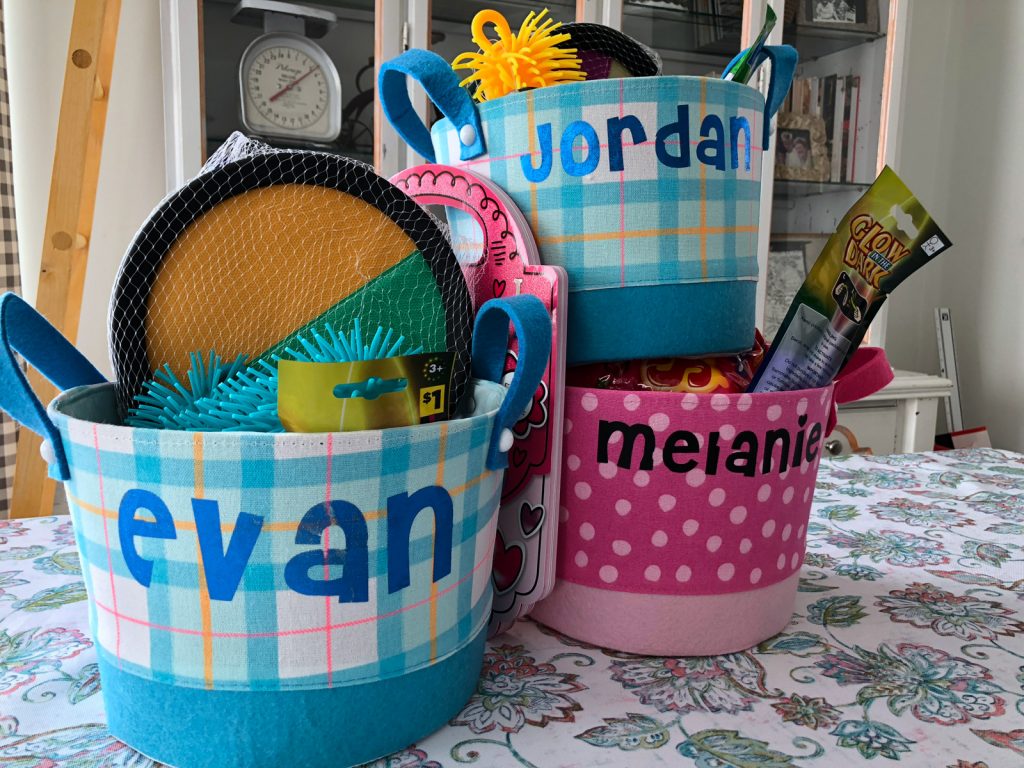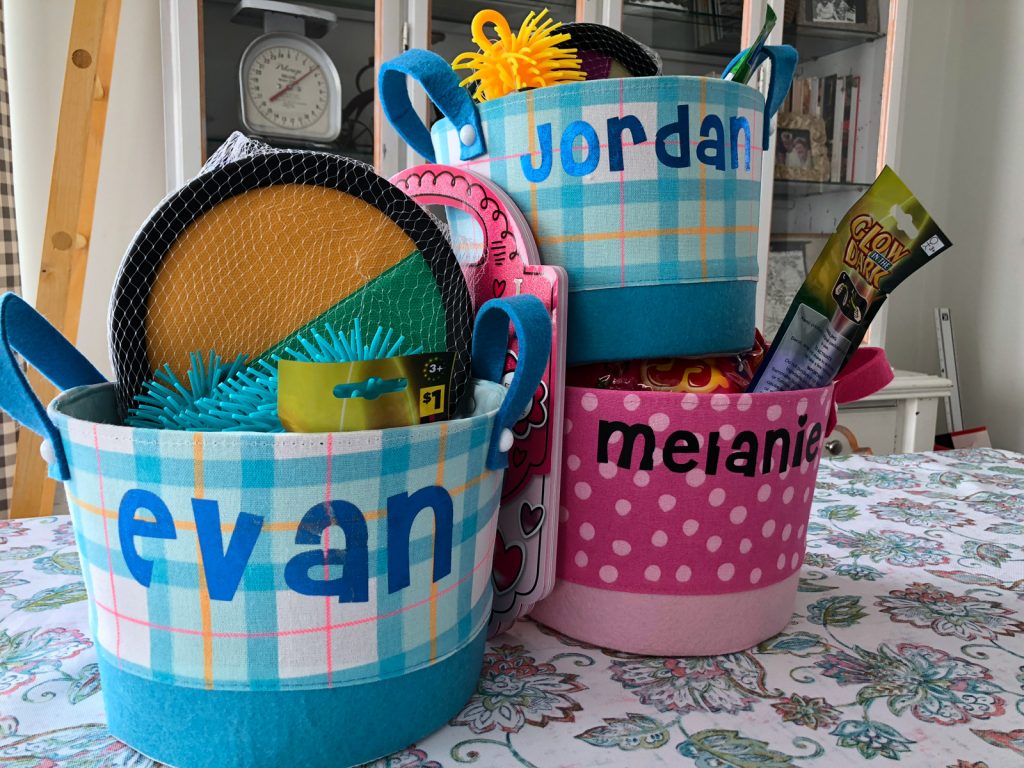 Here's a short video showing the process from start to finish. Enjoy!
If you need more last minute Easter ideas, you are in the right place! Click here for lots more ideas!
I link to these wonderful parties!