I'm a little late to the DIY Mercury Glass craze I know. But I have so many pretty, glass vases that I had bought for the wedding cookie table. Decorating with so many clear glass vases gets a little boring. I have seen a lot of DIY Mercury Glass in blogland for the last couple of years and knew I would eventually try it, so I bought a can of looking glass spray paint several months ago at Hobby Lobby with good intentions. (That stuff is hard to find and a little pricey…I used a coupon!)
I have the spray paint and a vase. Now what? I needed inspiration. I didn't just want to spray the vase and have a plain, mercury glass vase. So I went browsing and found this lovely vase on the Pottery Barn website. I love it! (And if anyone knows what the greenery is, please let me know!)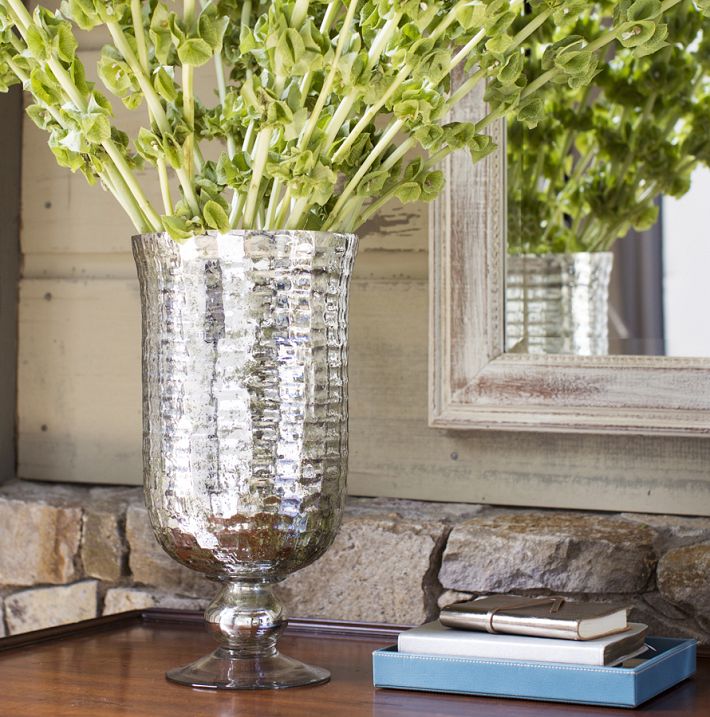 All I had to do was figure out how to create that "look" of Pottery Barn's vase or something reminiscent of it. Here's what I came up with.
I'll show how I did it:
Supplies
vase

Elmer's school glue
Krylon Looking Glass spray paint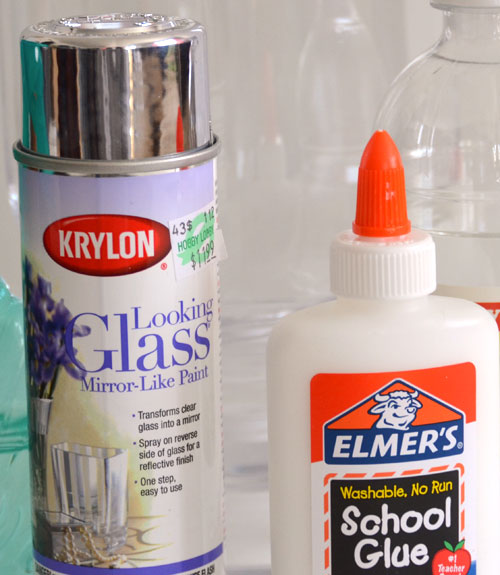 I drew a grid pattern onto the vase with the Elmer's Glue and let it dry for about two hours. (Those little black marks are from a sharpie I used as a guide for the first glue line)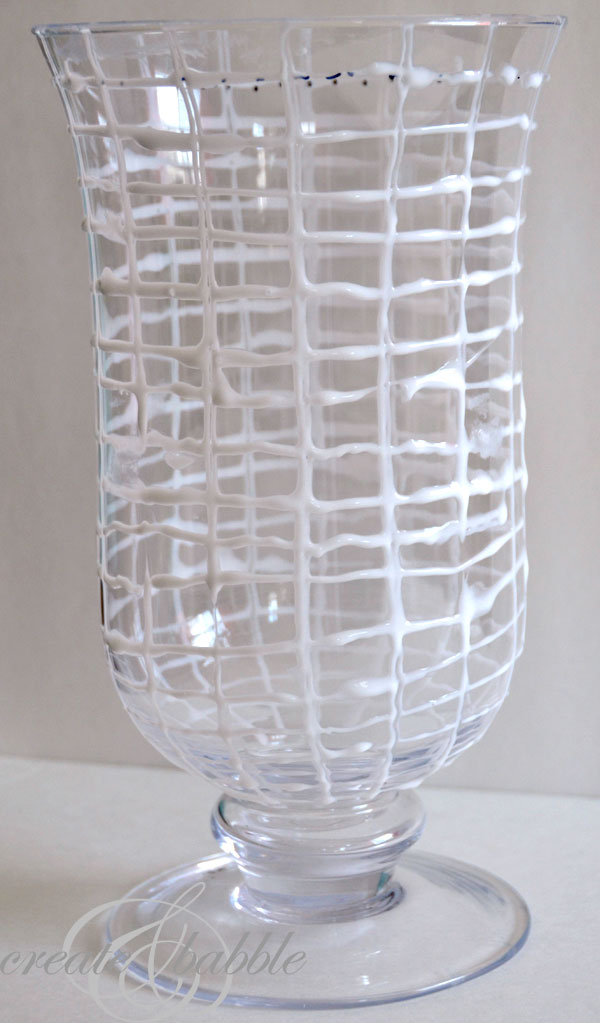 Then I took it outside to spray the vase with several very light coats. It dried in about 5 minutes! Then it was time to peel off the glue.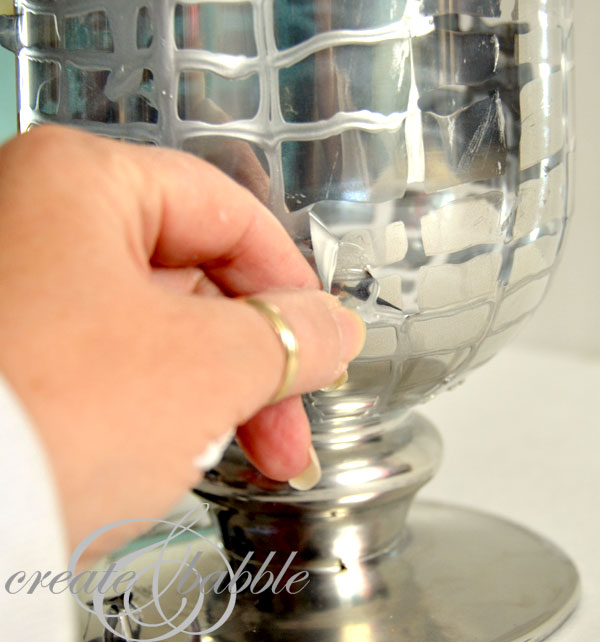 Here it is with all the glue removed.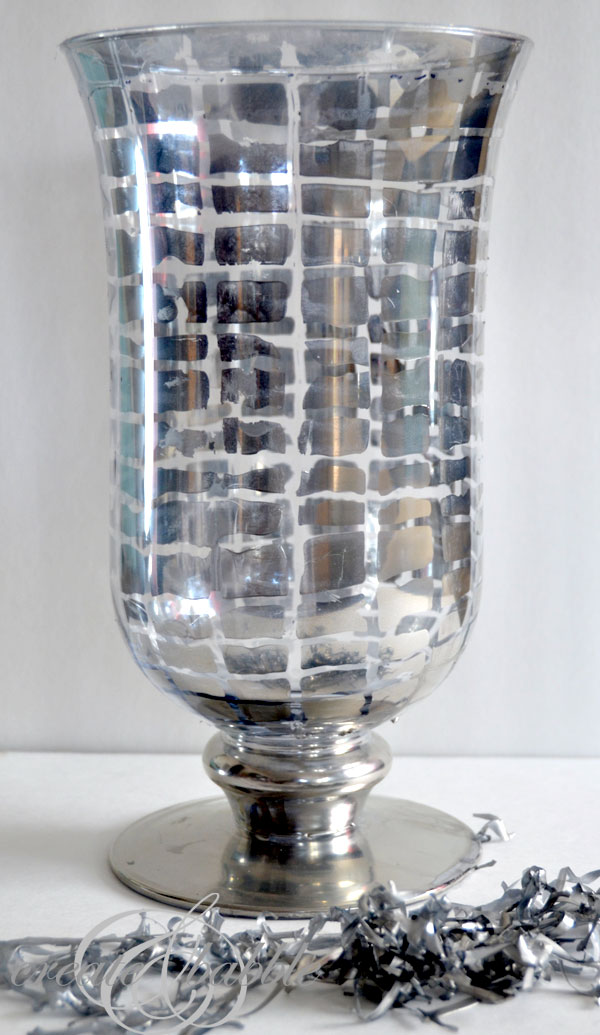 I have to admit, I was unsure if this would work or not, but I love how it turned out!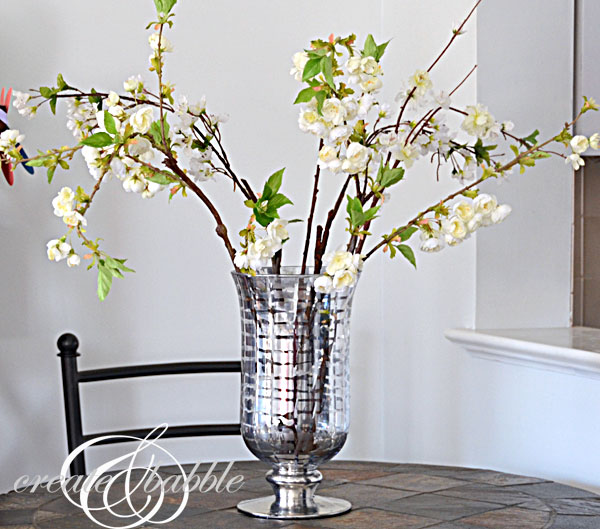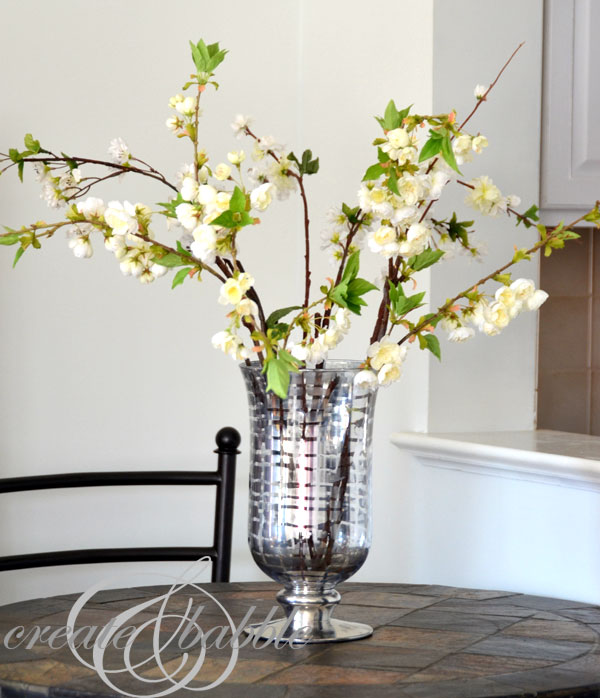 By the way, don't these stems look real?!?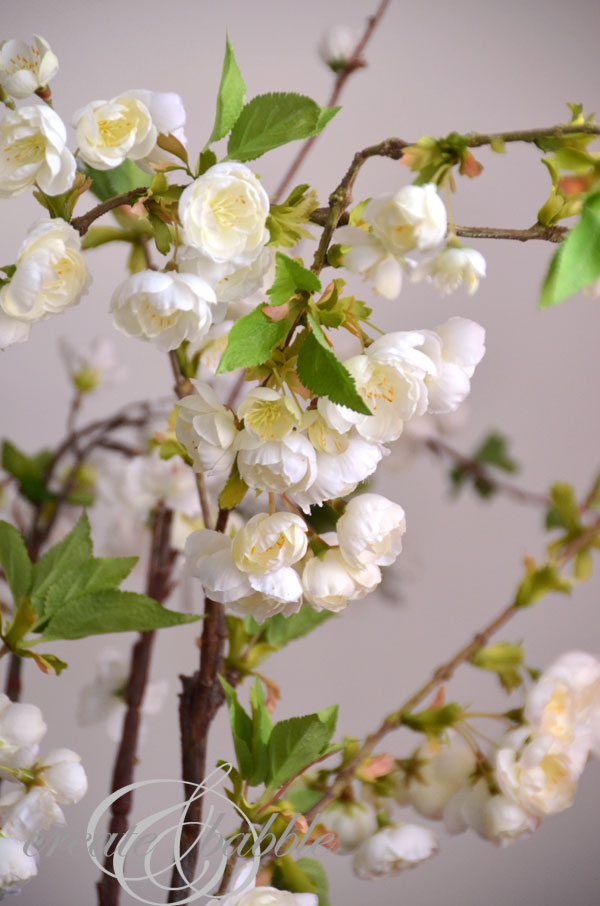 I went to my local flower shop, Floral Designs of Mount Joy, looking for something to put in the new pretty vase, but it turns out they didn't have any real stems in yet. Too early. But they did have these silk ones. I don't know what they are, but they look so real, don't they!
Happy First Day of Spring!
Linking here: