Since we are having such lovely spring weather, I picked up a bunch of yellow carnations at the grocery store yesterday to bring that spring feeling into my home. I put them in a clear, glass vase and immediately thought of an idea to add more color to the arrangement. There weren't any other colors in the bunch and it wasn't screaming "spring" like I wanted. My solution: add dots! Lots of colorful dots!
I went to my vinyl stash and pulled out some bright, spring colors.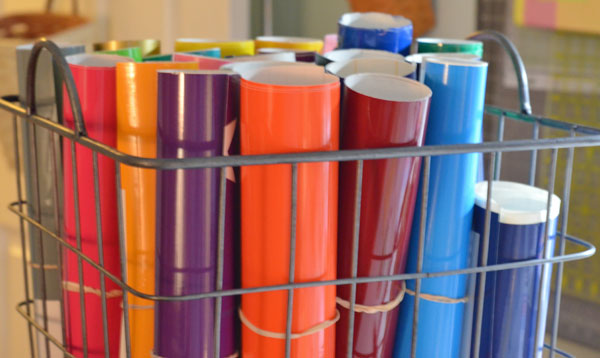 I made a row of 1/2 inch circles in my Silhouette Studio software.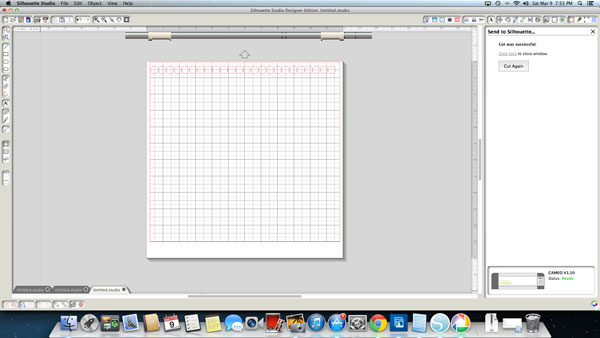 After all the dots were cut, I just starting placing them all over the vase. To fill in any "gappy" looking areas, I cut more smaller dots and filled in those areas.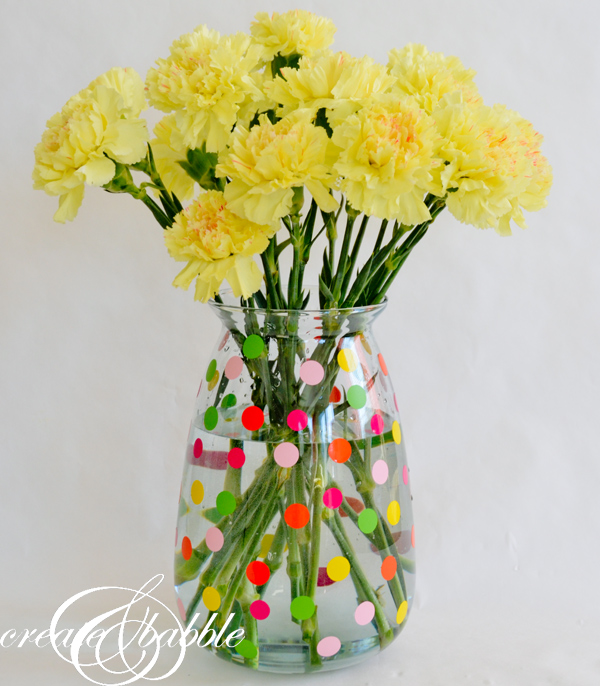 I should have taken a "before" picture so you could see the difference, but I'm sure you all know what a plain, glass vase looks like!
Total cost of this "springy" project: $12 for the flowers. Are you having wonderful, Spring weather, too? What are you doing to bring Spring into your home?
Linking here: