My love of DIY continues to grow. And so does my supply of tools and everything DIY. Which is not a bad thing until said tools are in just about every room of my house and scattered all over the basement floor. It was time to take action. It was time for a DIY workbench.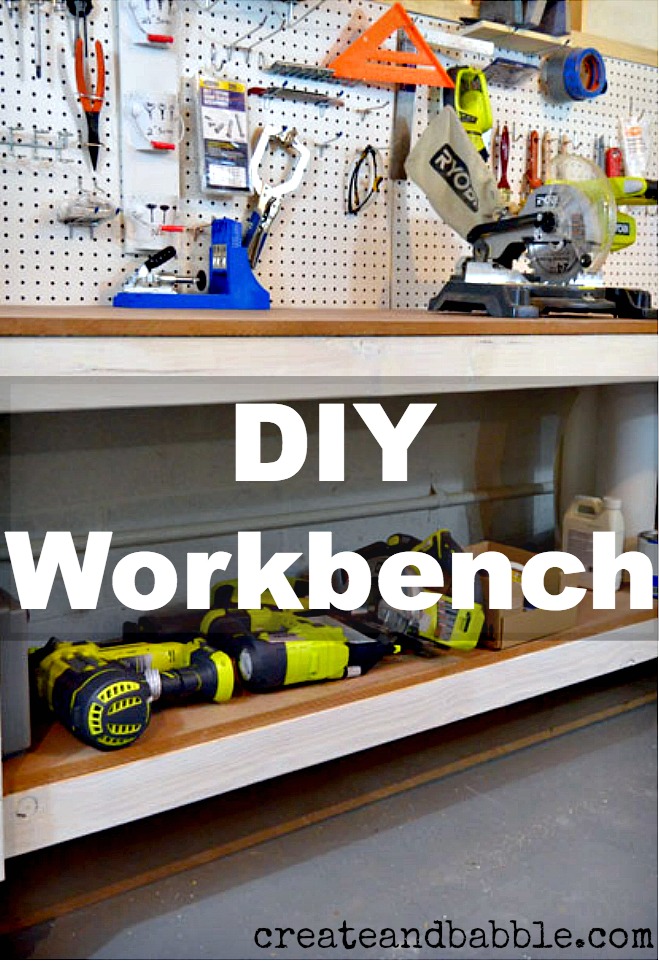 Thanks to the free DIY workbench plans that I found at Shabby2Chic I was able to make this awesome workbench all by myself!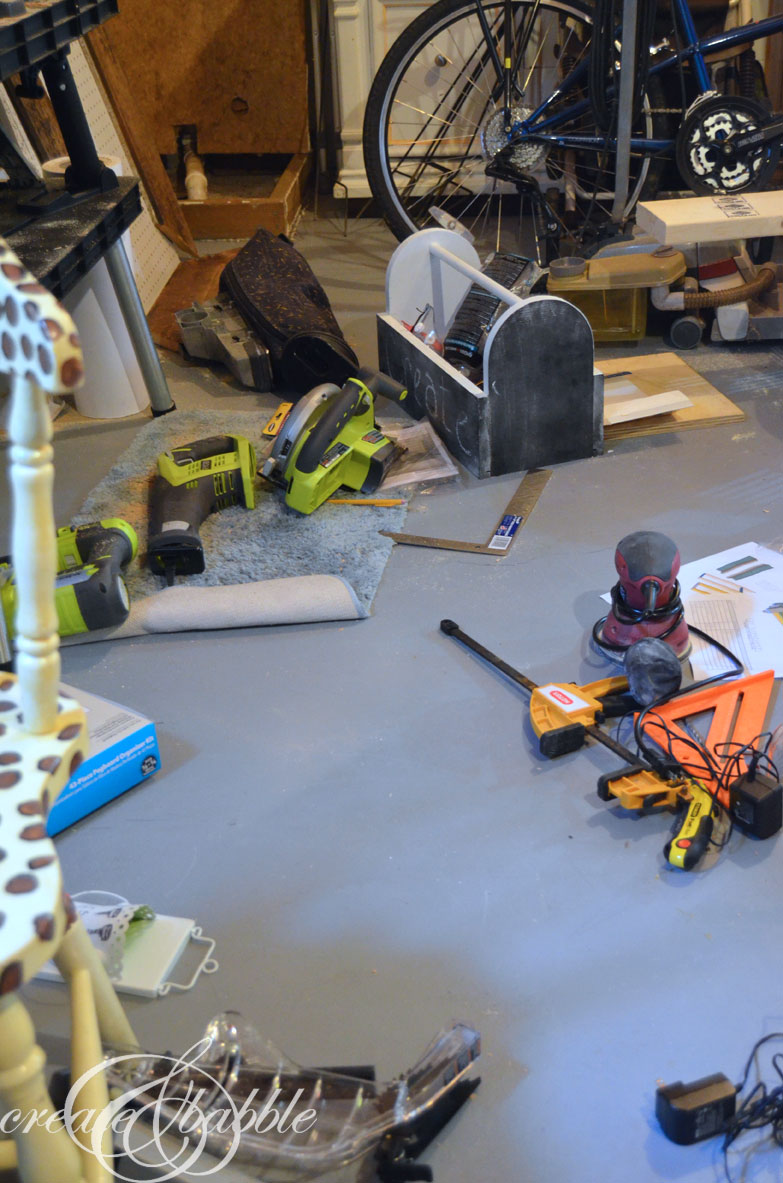 I can't believe I'm showing this photo, but now you see why I needed this workbench!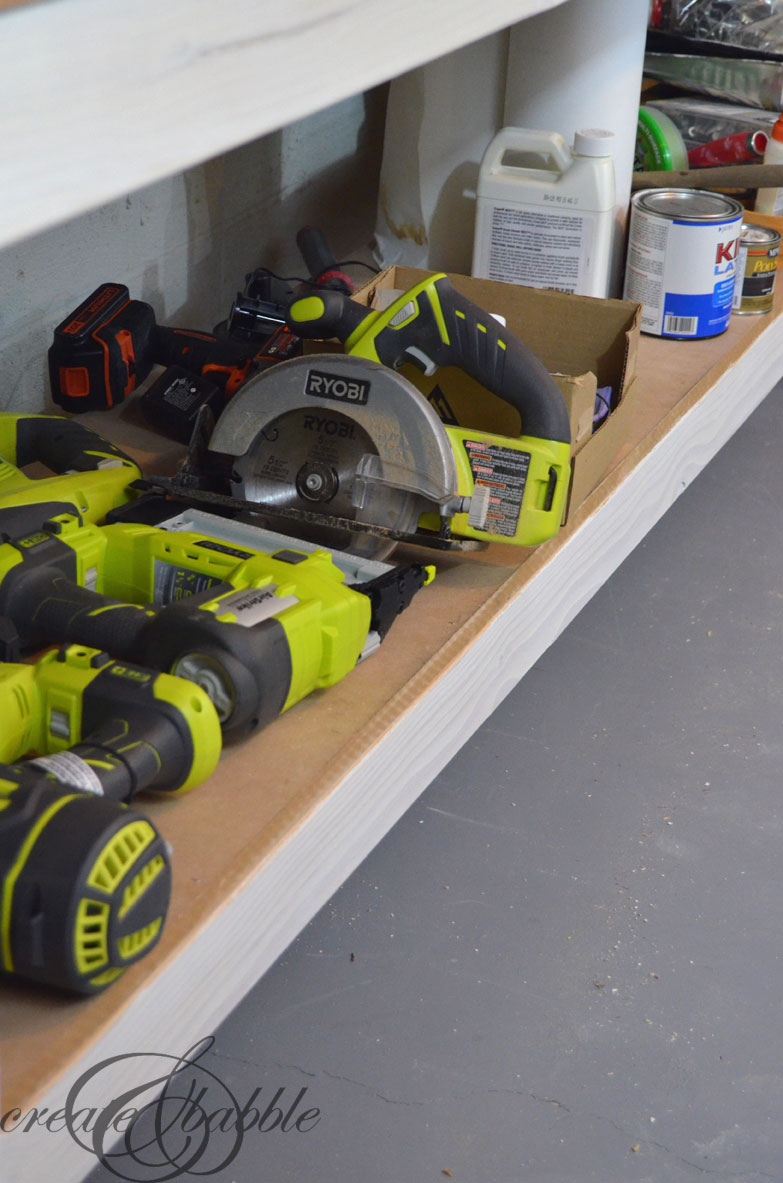 I followed the plans exactly so I'm not going to give a step-by-step tutorial but I will share some photos that show how the workbench came together.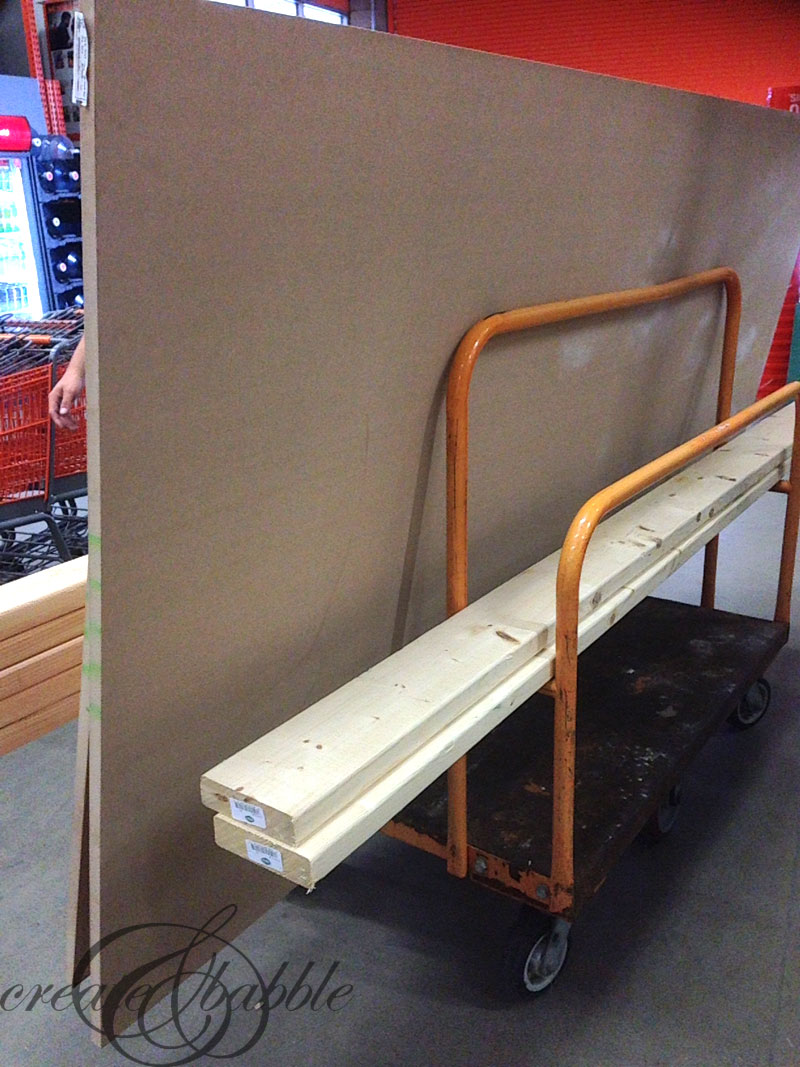 It all started with this small pile of wood from Home Depot. And my son, his muscles, and his pickup truck.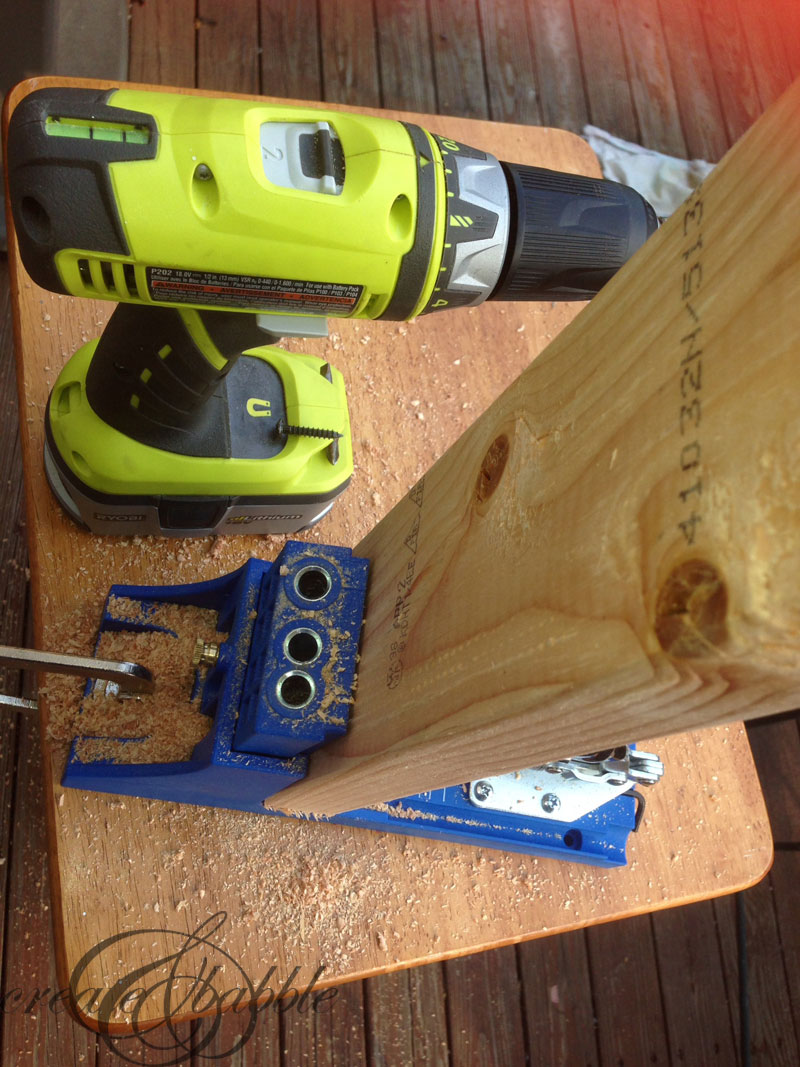 After I cut all of the wood to size using my Ryobi table saw and Ryobi circular saw, it was time to make pocket holes for the first time! I was so excited to do this. I had learned how to drill pocket holes using a Kreg Jig last month at a DIY blogging conference and couldn't wait to put my brand-spankin'-new K4 to use.
I can't believe how excited I am about this whole DIY thing – but it's so empowering and rewarding to just make your own stuff! And not to mention that it's a whole lot cheaper and it's way better quality!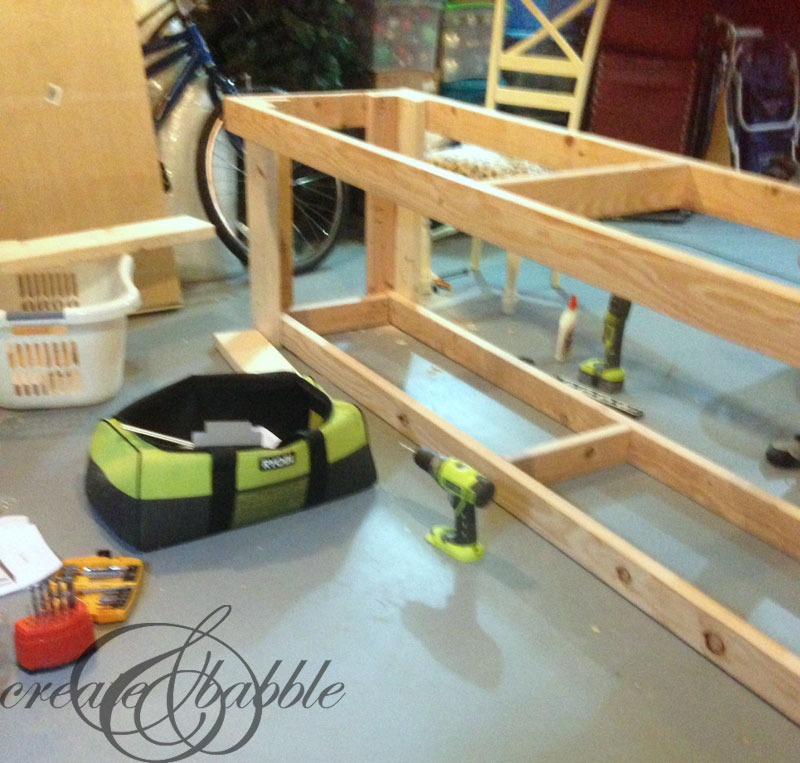 Here is the frame of the workbench (in a bad cell phone pic) all screwed and glued. At this point I kept saying under my breath: please be square, please be square. And it was ; )
And yes, that is a laundry basket holding the wood scraps. Yeah, I know. But it works for now ; )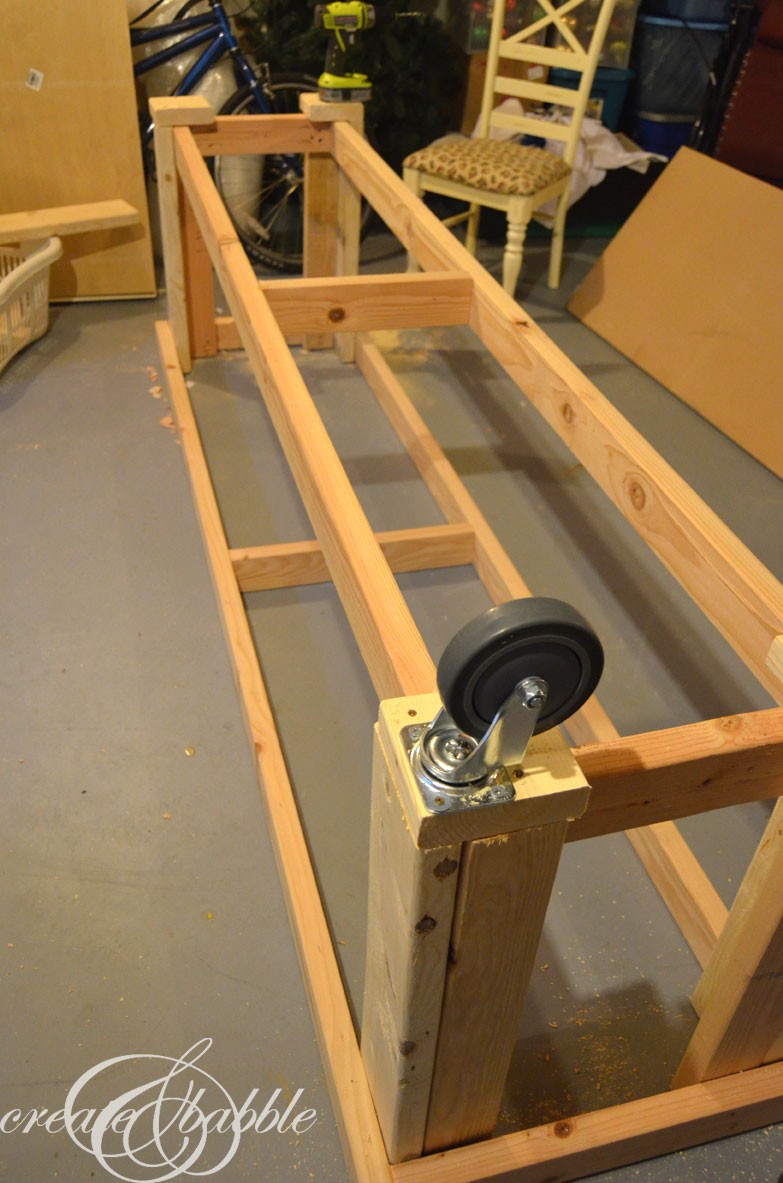 The final step before the big flip was attaching the locking casters.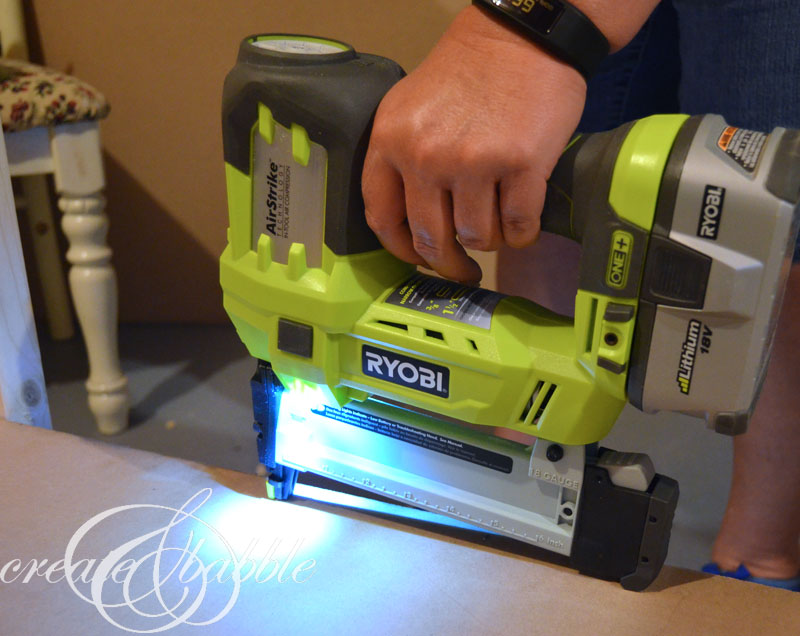 Then it was time to attach the top of the workbench and bottom shelf with the Ryobi Airstrike Stapler. (I did need some son-muscle help lifting the MDF into place)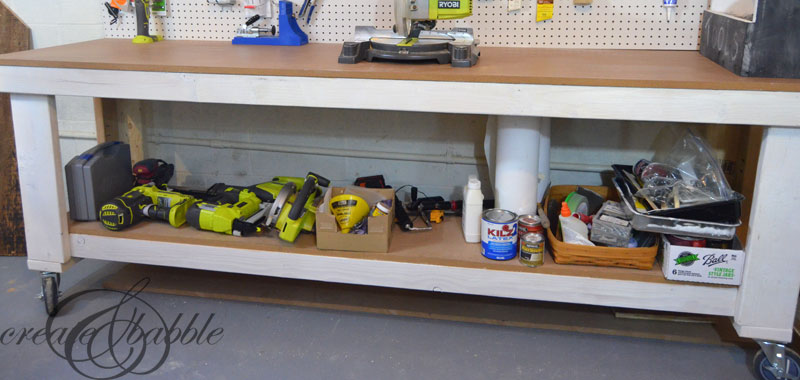 I painted the legs and frame with primer + paint and sealed the MDF with Polycrylic. I think that's just about the prettiest workbench I ever did see! I'm thrilled that I was able to make it and even more thrilled that all my tools and supplies have one happy home! I'll tell you all about the pegboard and how I hung it (without drilling into the cement blocks) in a future post. UPDATE: Here is how I attached a pegboard to my cinderblock without drilling into the blocks.
Linking up at Remodelaholic Anonymous