As a "newish" wood worker, I have gained quite the appreciation and admiration  for anyone who can not only build an amazing piece of furniture, but also design it.
And then let us use their plans for free! How awesome is that???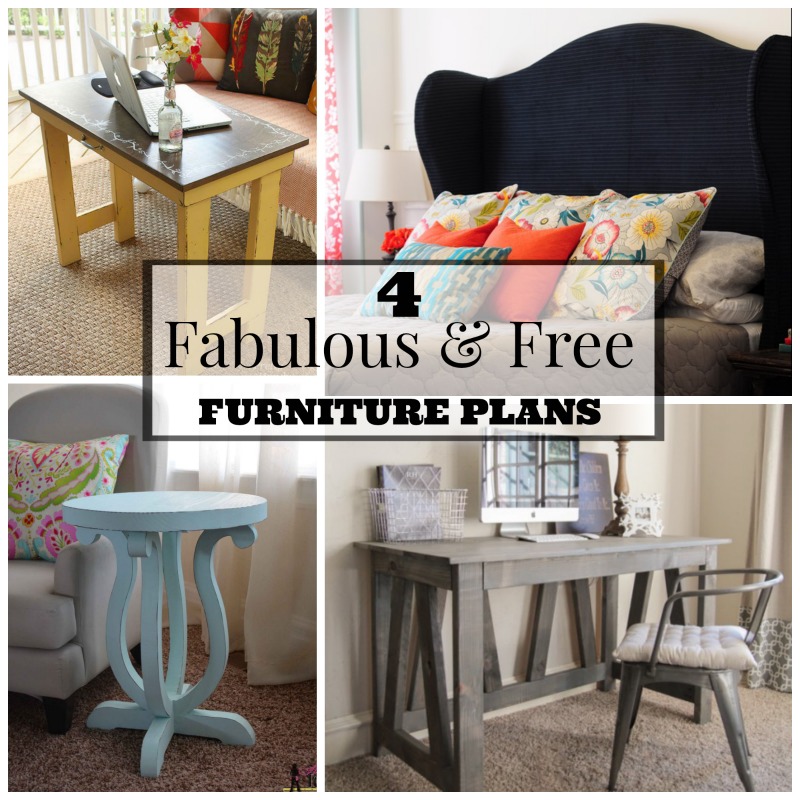 Today I want to share the following four fabulous and free furniture builds that have caught my attention recently.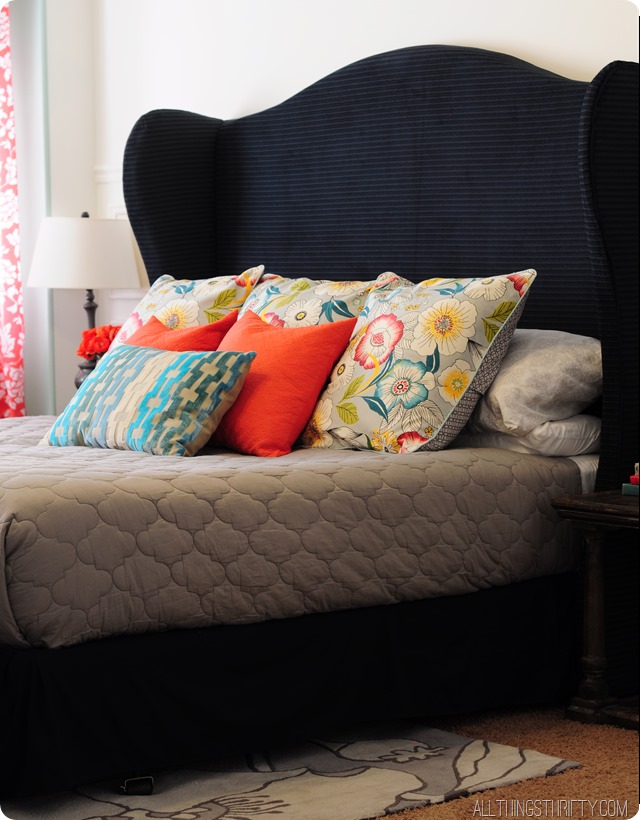 Wingback Headboard by All Things Thrifty
I have been putting off building a headboard until I found "THE ONE". This Wingback headboard by Brooke at All Things Thrifty is gorgeous. I am in love with the soft curves of this headboard – it just looks so comfy! I can just see myself all snuggled in with a good book while leaning against that plushy headboard.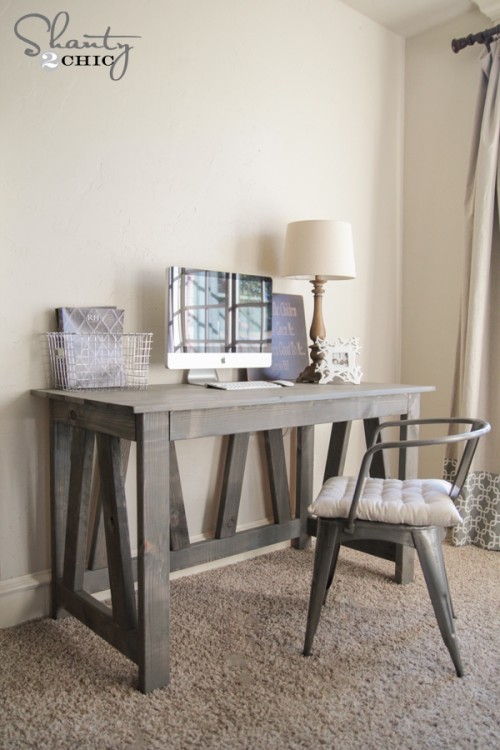 One of the things I love about the Truss Desk from Shanty2Chic, besides it's simple design, is that it's made with only two sizes of wood.  Shanty2Chic also has plans for add-on pieces for this desk. They also have loads of other plans including the one that I used to make my workbench.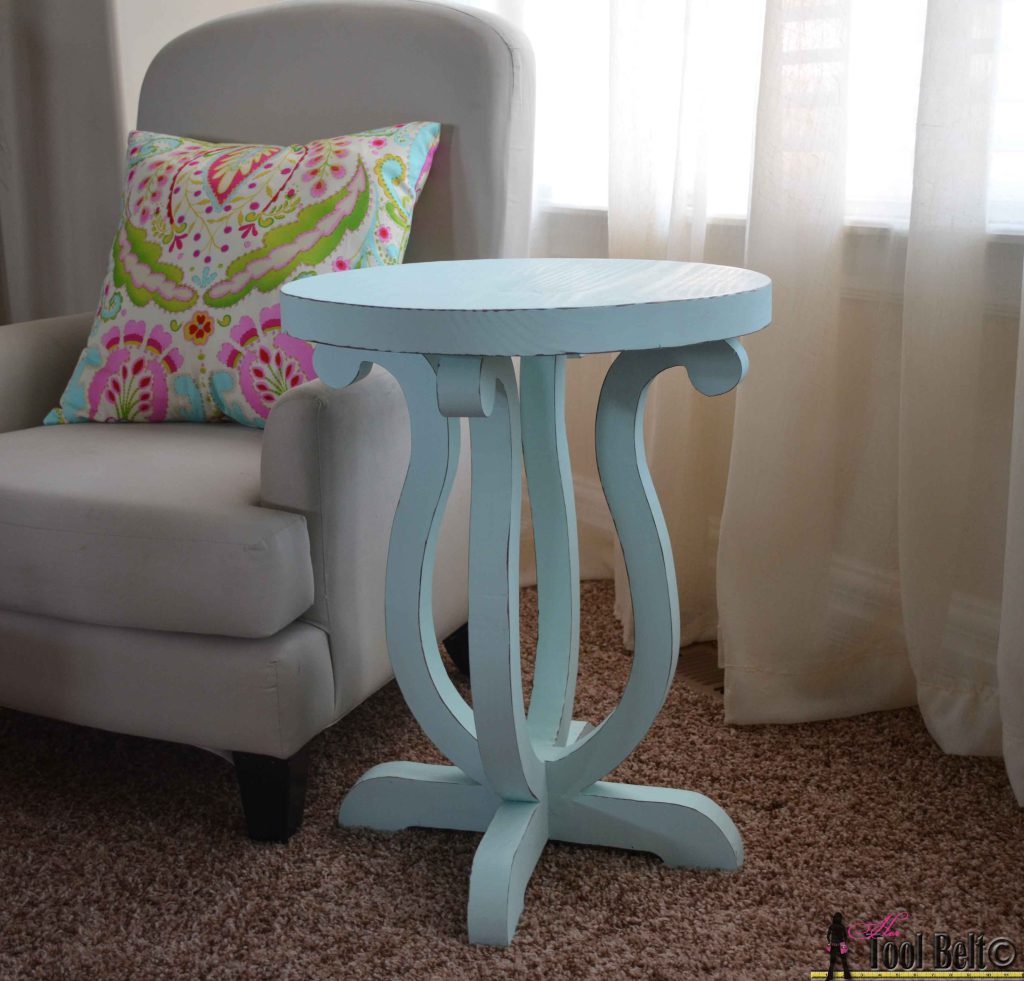 Curvy Side Table by Her Toolbelt
What's not to love about this curvy side table from Amy at Her Toolbelt! I love the chunky curviness of it and get this: It's made from just one piece of wood. For around $12 and Amy's free plan, you can build one of your very own.
There something else I want to tell you about Amy. There is a Reader Request section on Her Toolbelt where you can submit a project idea for which you need plans. Once a month, Amy will choose one and create a sketch-up plan and tutorial. How awesome is that! It's perfect for people like me that can use power tools and follow a plan but need a little help on the designing end of things.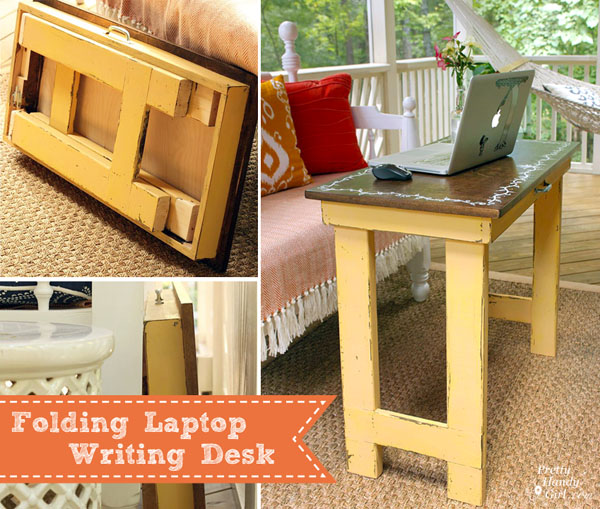 Folding Laptop / Writing Table by Pretty Handy Girl
Isn't this table that Brittany built awesome?! It sure beats those old, small, unstable TV trays doesn't it! I love that it folds up and even has a handle on the side for carrying.  I can see myself toting this all around the house (and even out on the deck in the summer) and using it all. the. time. Sometimes I get lonely up in my craft room and with folding table I could have a portable place to work on my projects in the family room (until someone starts complaining about flying glitter ; )
Brittany from Pretty Handy Girl just finished up a 31-day series of Handy Home Fixes. I learned so much from her series – loads of great tips!
There you have it. Four fabulous and free furniture building plans from four of my favorite bloggers. Which one will I build first? Hmmm……