Yes, that's one long title right there! And those are the exact words that I used in my google search and found absolutely no answer on how to hang a pegboard WITHOUT drilling into cinder block. I can't believe I'm the only one who wants to hang a pegboard without drilling into cinder block! So I had to come up with my own way.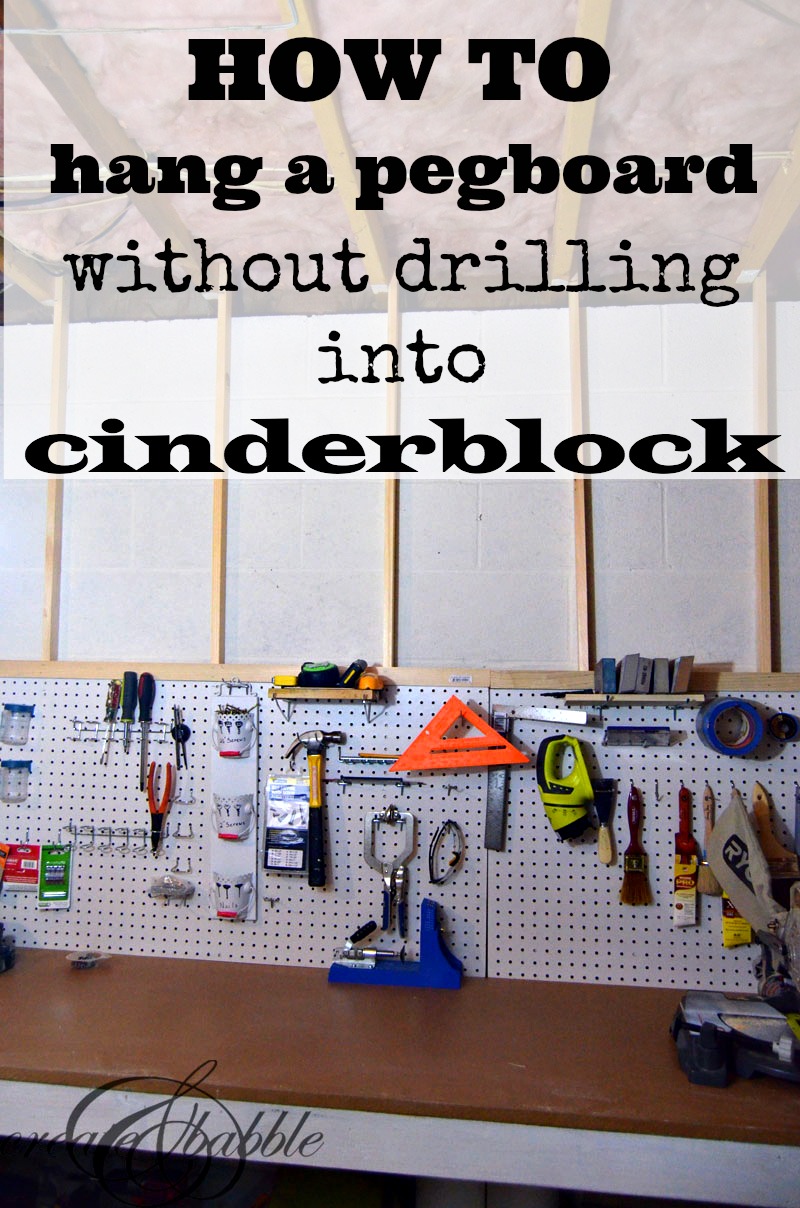 If you want to hang a pegboard in your basement without drilling into cinderblock (are they called cinderblock or cement block? Is there a difference?) HERE'S HOW: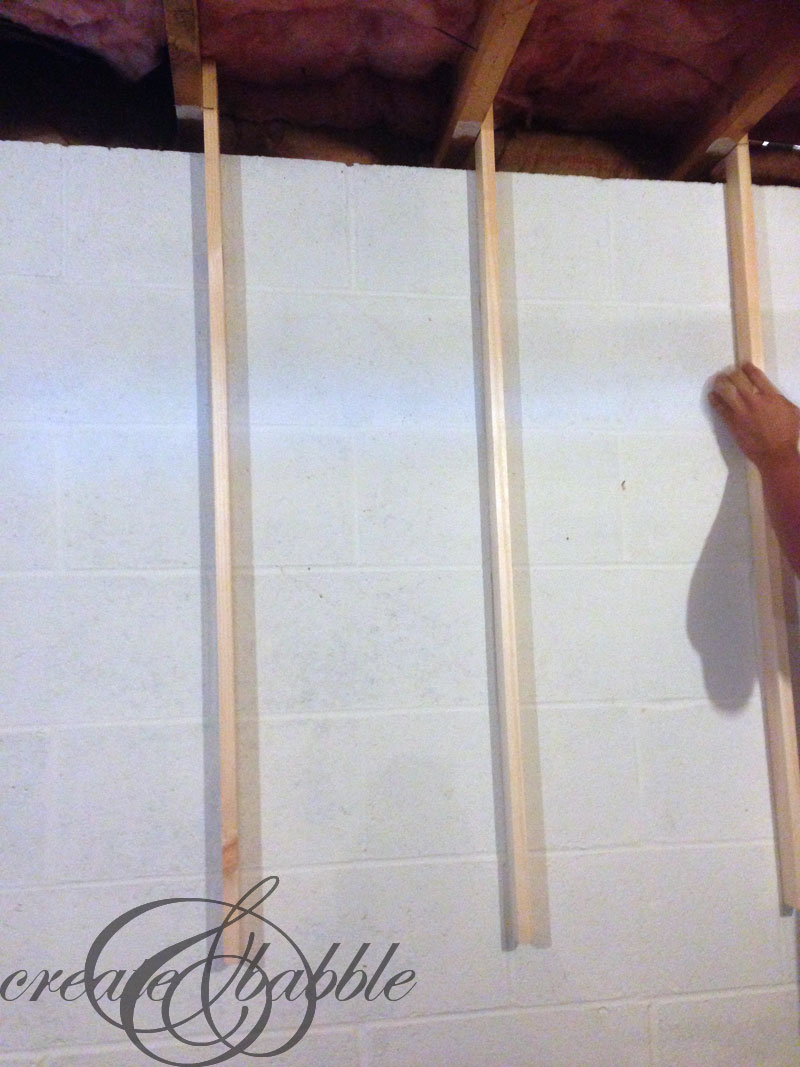 Get yourself some 1″ x 2″ x 10′ boards and cut them in half.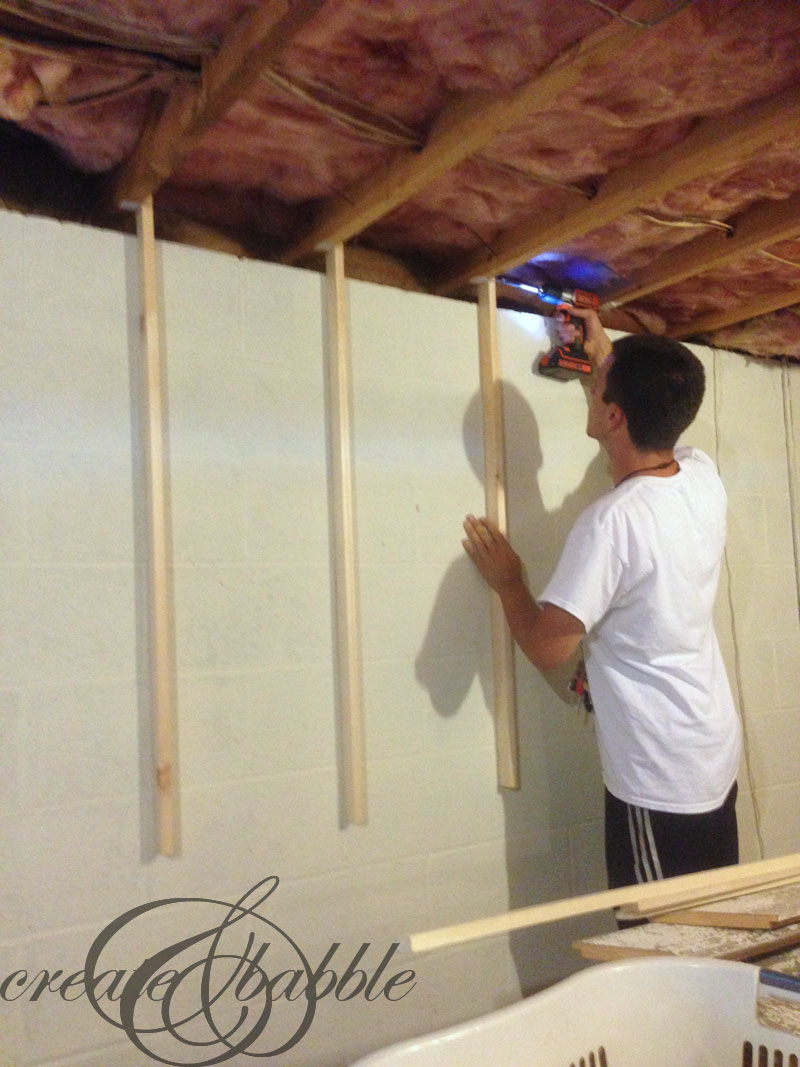 Then grab your tall, dark, and handsome son (don't have one? you can borrow mine ; ) and have him stand on a chair, or more safely: a step ladder, and screw the 1″ x 2″ x 5′ boards into the floor joists, right up against the cement block wall. Keep in mind that my basement is unfinished so the ceiling of the basement IS the floor joists. Well, floor joists and insulation. We used two 2-1/2 wood screws to attach each 1″ x 2″ boards to 5 floor joists.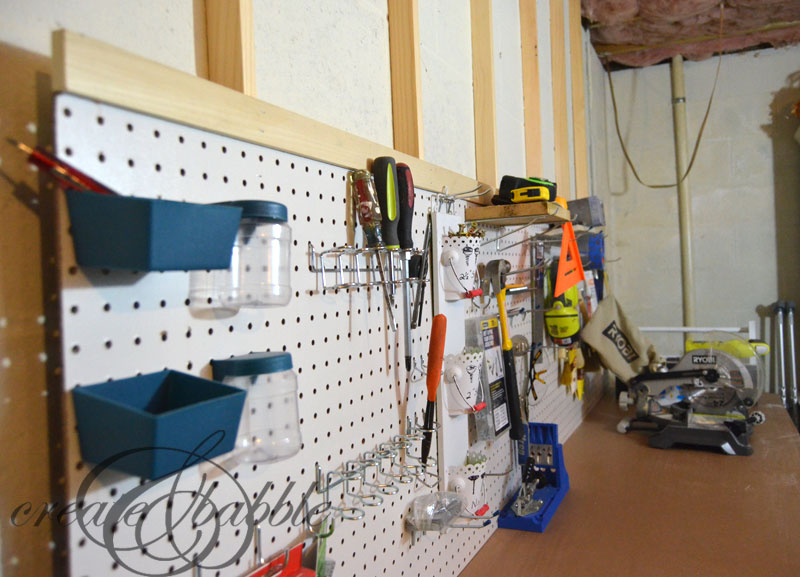 Staple gun or nail your pegboards to the 1″ x 2″ boards. I used 2 sheets of 2′ x 4′ pegboards that I bought at Home Depot. Nail or staple a 1″ x 2″ board across the top to give the pegboard a framed, finished look.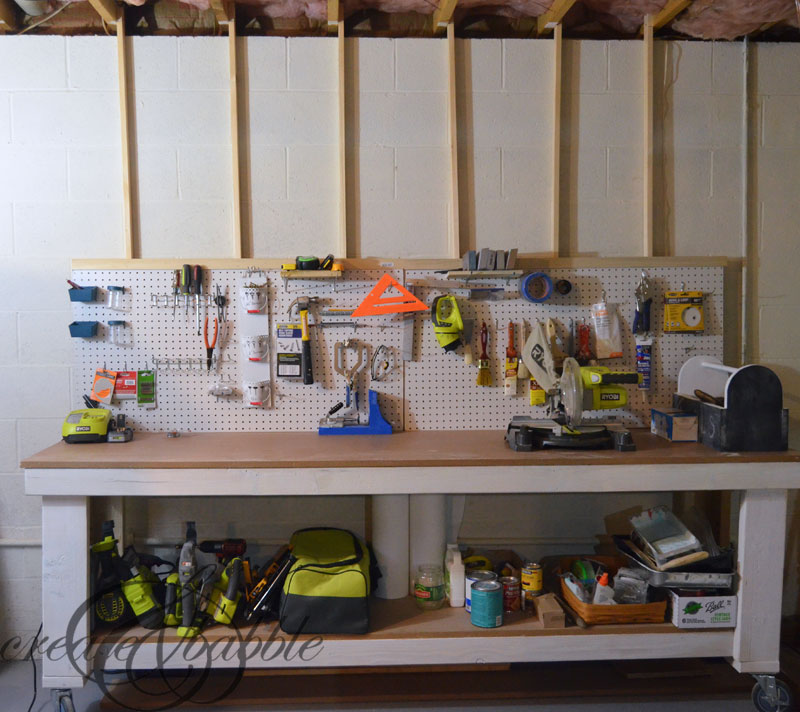 Since I'm only about five feet tall, it worked out perfectly for me to have the bottom of the pegboard right up against the top of my workbench. If you are taller, then you'll want to hang it higher or add additional pegboards above the lower ones.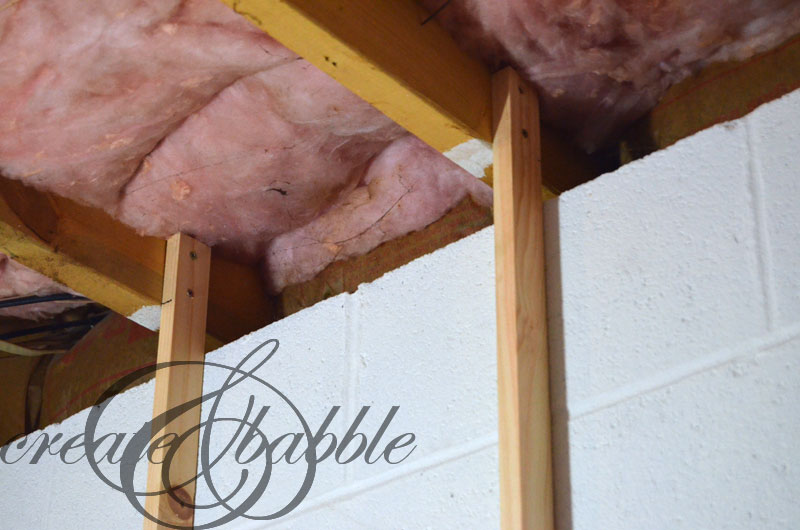 Here's a close up of the 1″ x 2″ boards screwed into the floor joists above.  Since I don't plan on hanging heavy tools on my pegboard, I am confident that my pegboard will hold all of my small tools and DIY supplies, like paint brushes, screw drivers, etc. All of the heavy stuff is on the shelf of my workbench.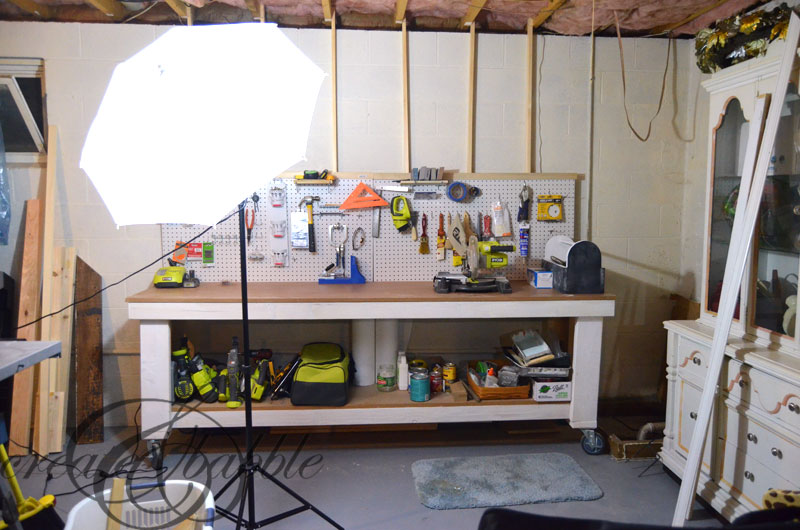 And just for fun, here's a behind the scenes look (and a peek at my somewhat cluttered basement). I need to get some lights hung and maybe find one of those padded floor mats. That basement floor is hard and cold!
So what do you think of this solution for hanging a pegboard without drilling into the cement block walls? If you like it, feel free to pin it!