I am participating in a sponsored campaign hosted by Advil®. I received compensation for this post. All opinions stated are my own.
Welcome to Part 2 of my pretty framed pegboard DIY. Remember where we left off in Part 1? I was saying that I decided on how I was going to finish the frame and the pegboard part.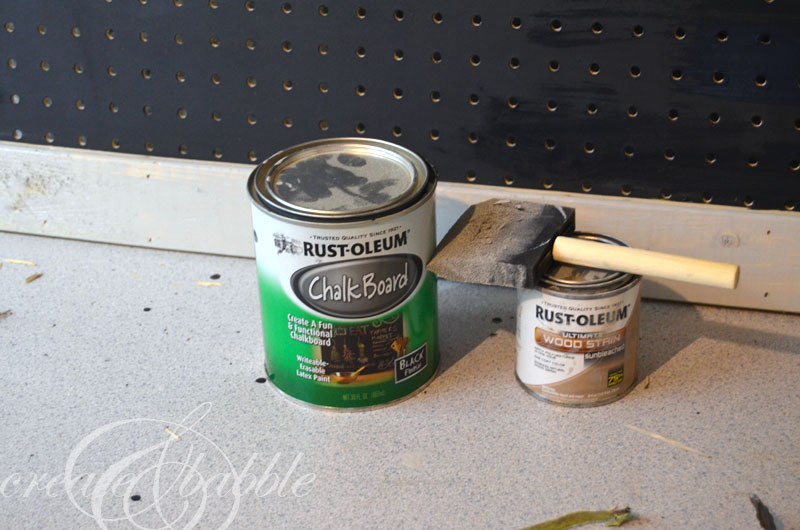 I decided to paint the pegboard with chalk board paint. (Not to be confused with chalk paint). I had said I wanted the frame to have the look of old, aged, worn barn wood.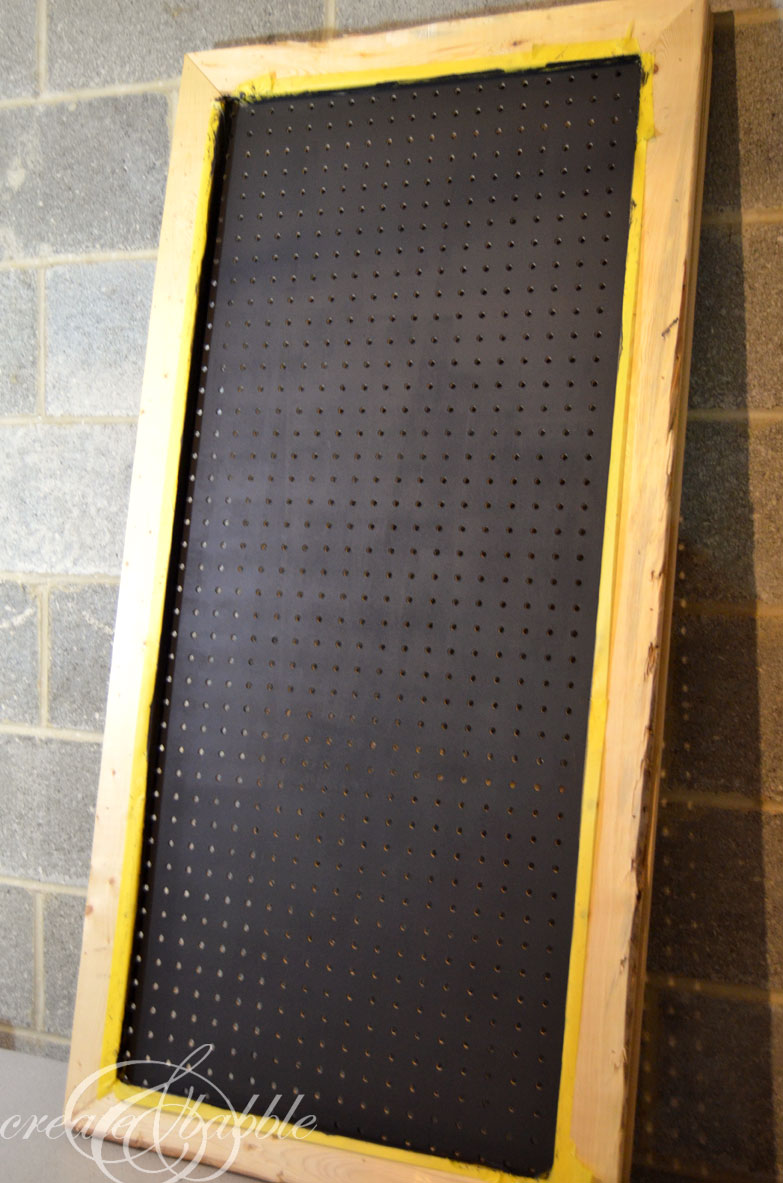 Here's how I achieved that look. After taping off the painted pegboard, I applied a light coat of wood stain in a color called "sun bleached"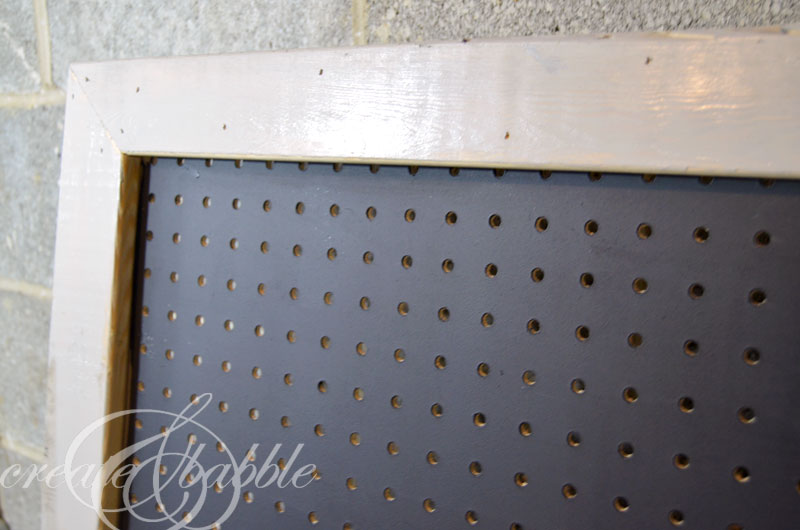 The sun bleached looks gray to me ; )
After the stain was dry, I dry brushed on a very tiny amount of white paint mixed with a clear glaze. (You can see in the photo above that I'll need to do some touch up with the chalk board paint.) I think I'm loving how the worn white washed wood looks next to the black chalkboard pegboard!
Next, we have to hang this beauty.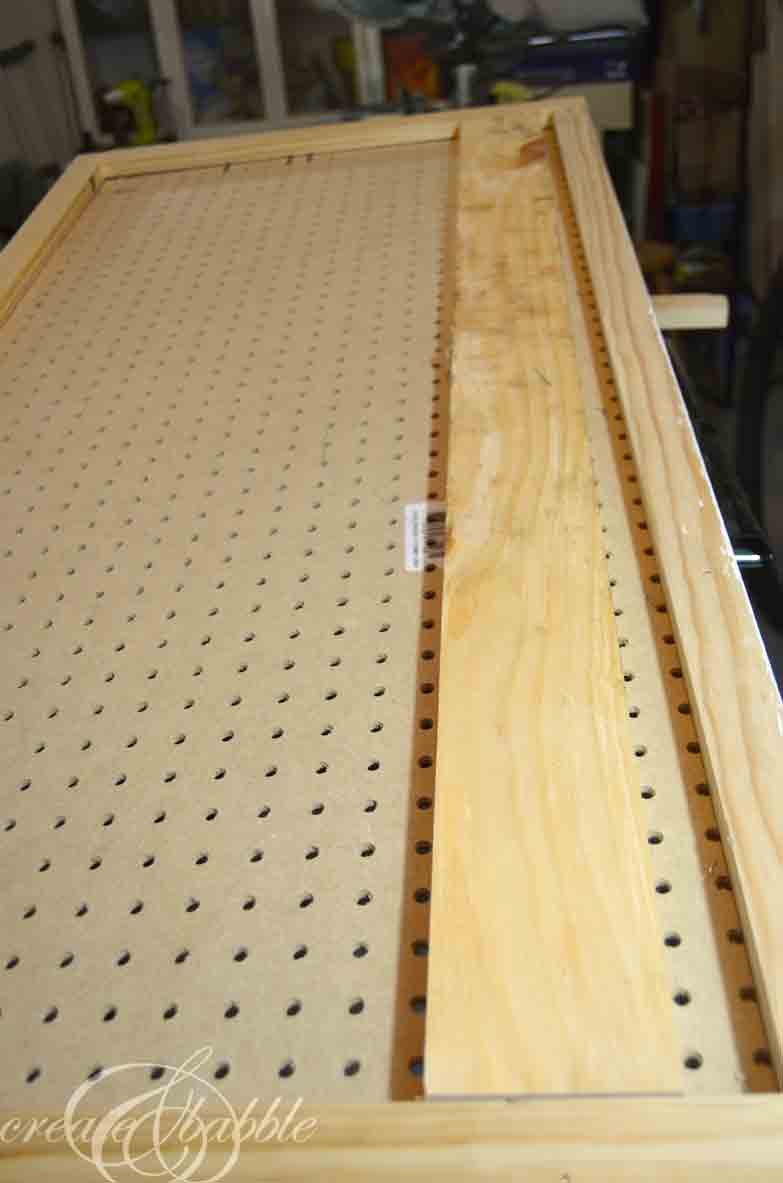 I cut a 1″ x 3″ board to fit inside of the frame on the back of the pegboard.
This board will be screwed into studs on the wall and the pegboard will fit over it. As you can see above, I used a level before screwing it into the studs.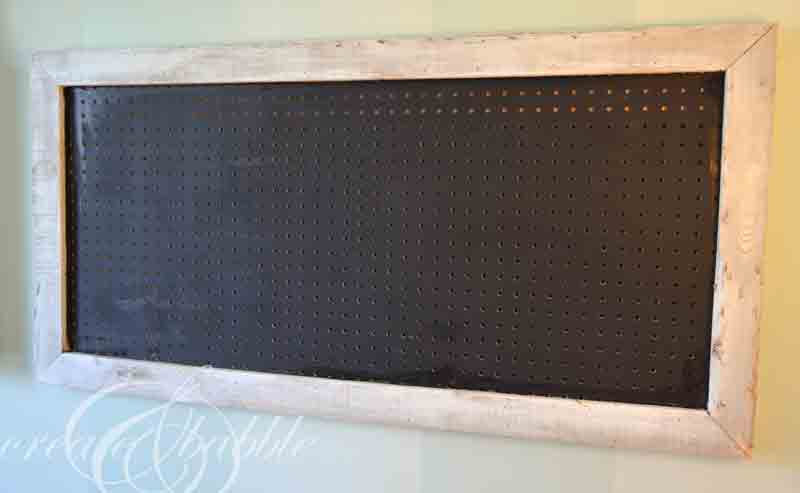 It fits perfectly and is completely level. I used a brad nailer to secure pegboard to the anchor board.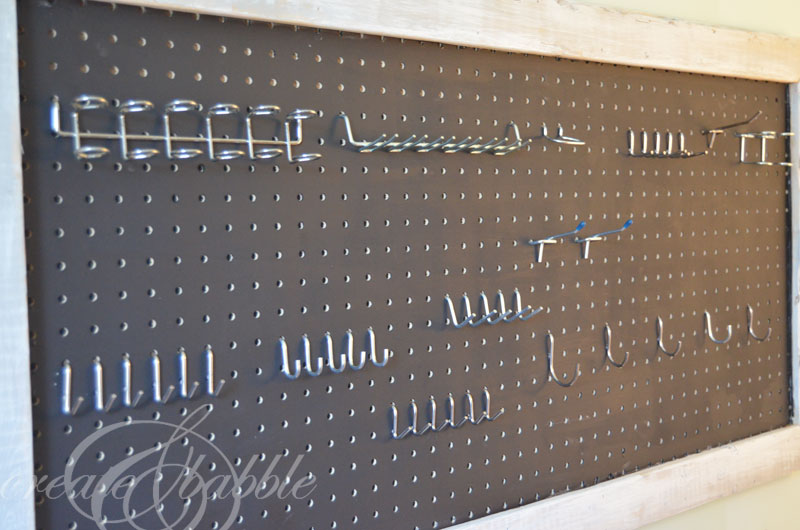 Now for the fun part – well I find it all fun ; ) It's time to add the pegboard hooks. I had a bunch left over from my workshop pegboard.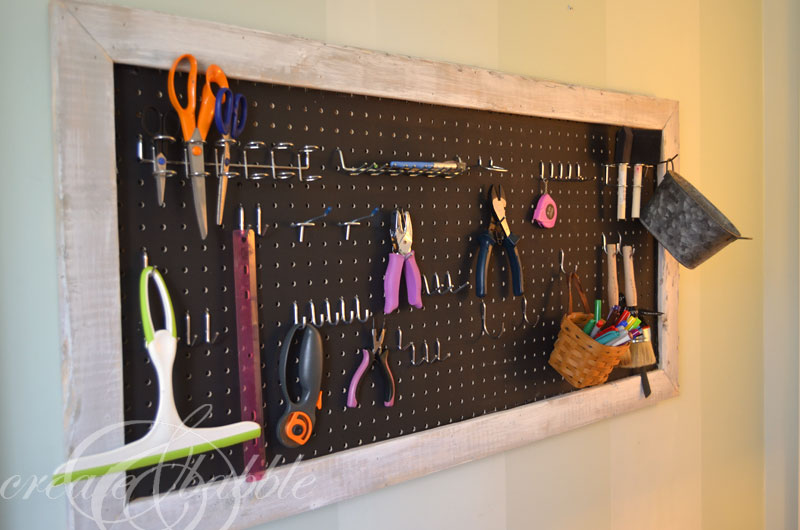 These tools are just the beginning. I wanted to take pictures and show you the final reveal of the finished framed pegboard. I'll be adding lots more tools and doing a lot of tweaking in the next few days.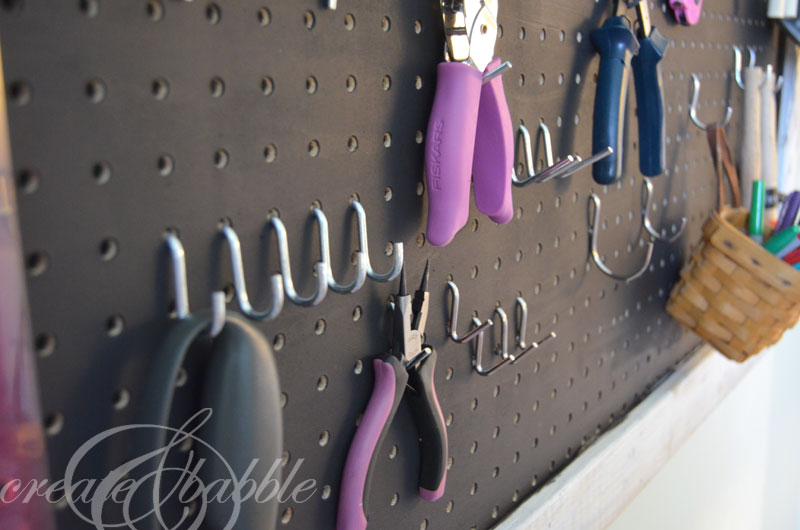 As you can see, there's still a lot of empty hooks that need filled!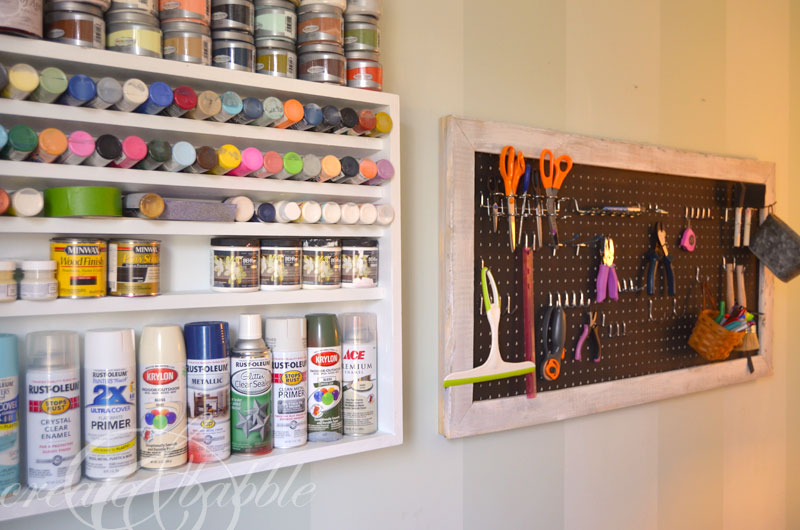 Here's how it looks next to the paint storage shelf. It looks great next to it!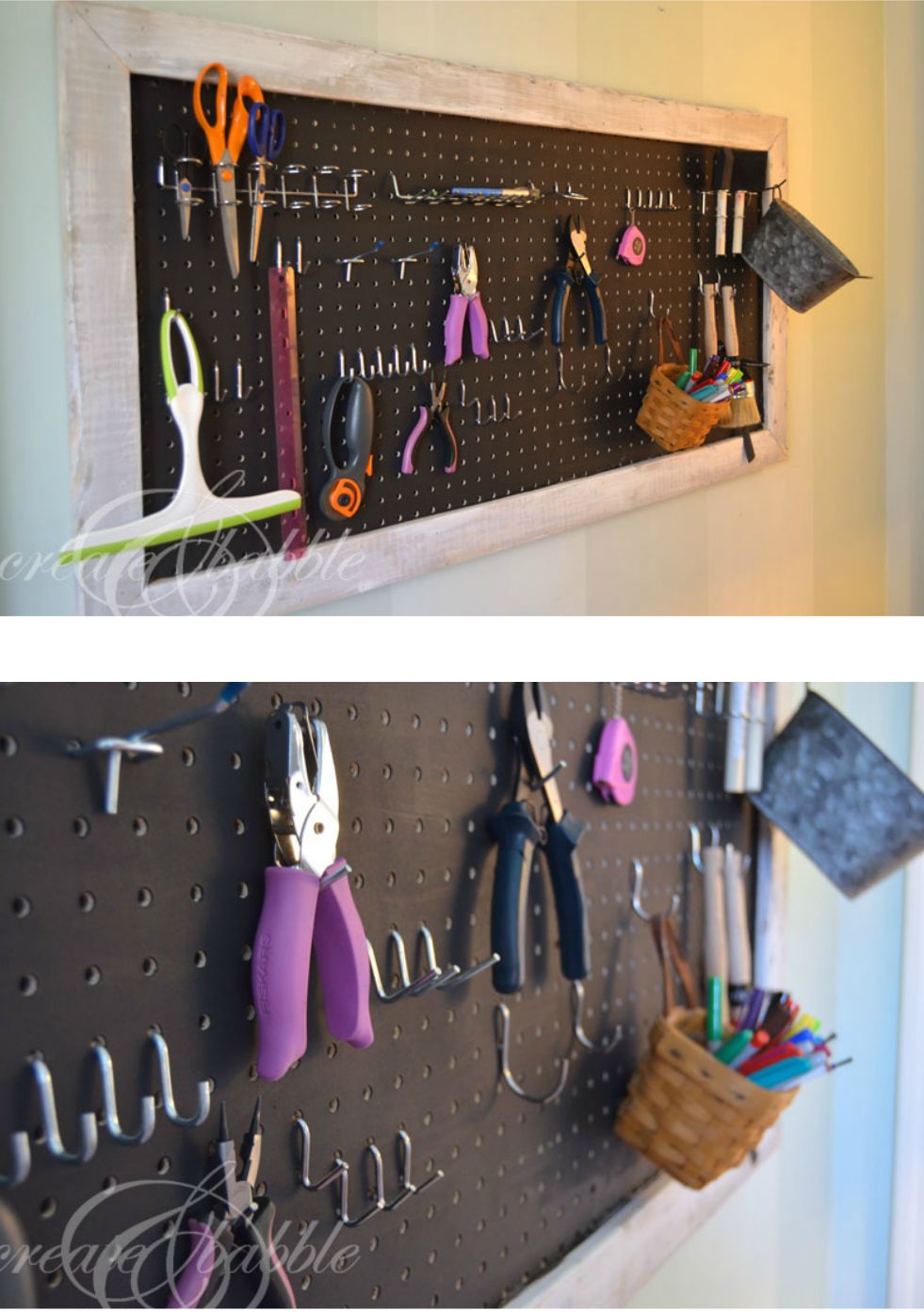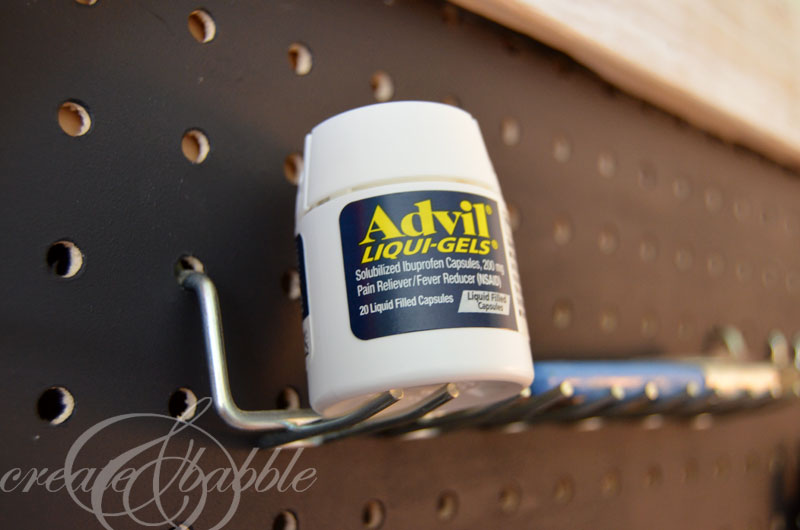 Of course I gotta keep a bottle of Advil® Liqui-Gels® nearby! Don't forget about the sweepstakes: 
This summer home improvement expert Carter Oosterhouse is teaming up with Advil® to help consumers get through their toughest DIY projects. Upload photos of your DIY project to Twitter or Instagram from now until September 7th using both #DIYrelief and #AdvilSweepstakes to enter for daily prizes. A grand prize winner will win a video conference call with Carter, where he'll help you plan a DIY project for your home as well as $15,000 CASH to use toward a tough DIY project. Visit Advil.com for more information on how Advil® can take the pain out of DIY.