There's something new in my kitchen.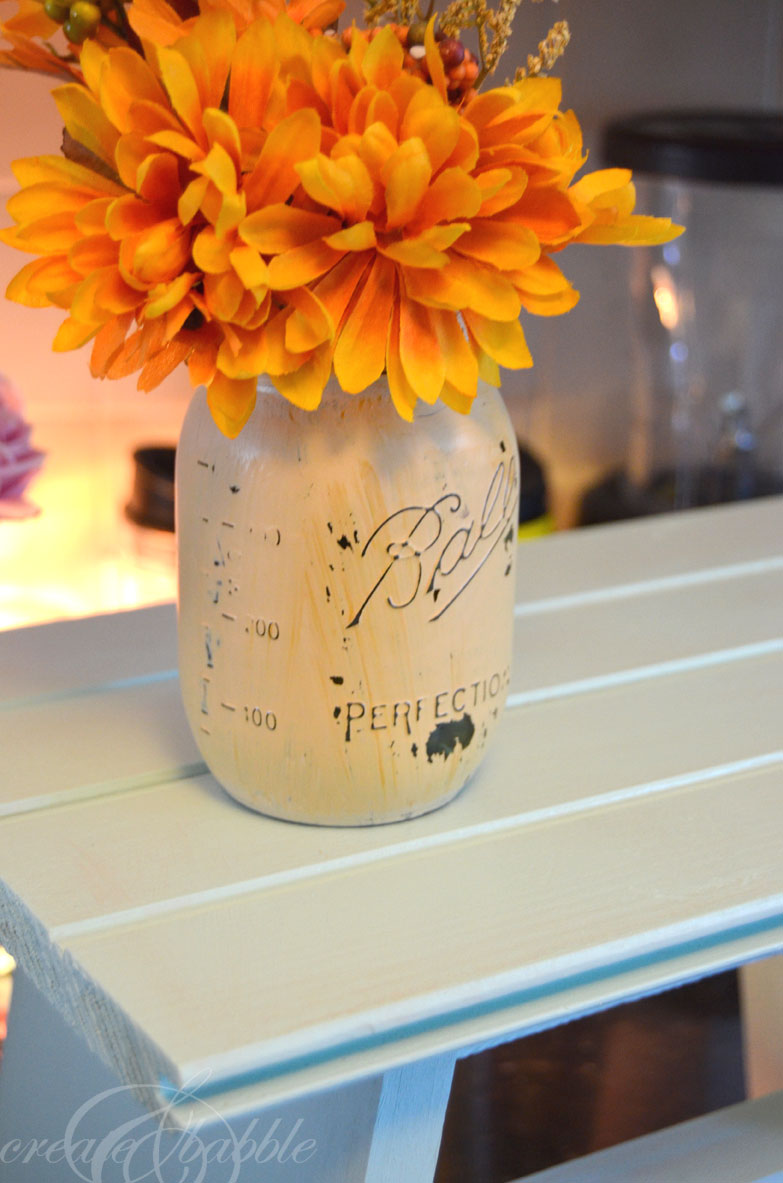 No, not the painted mason jar – that's from last year.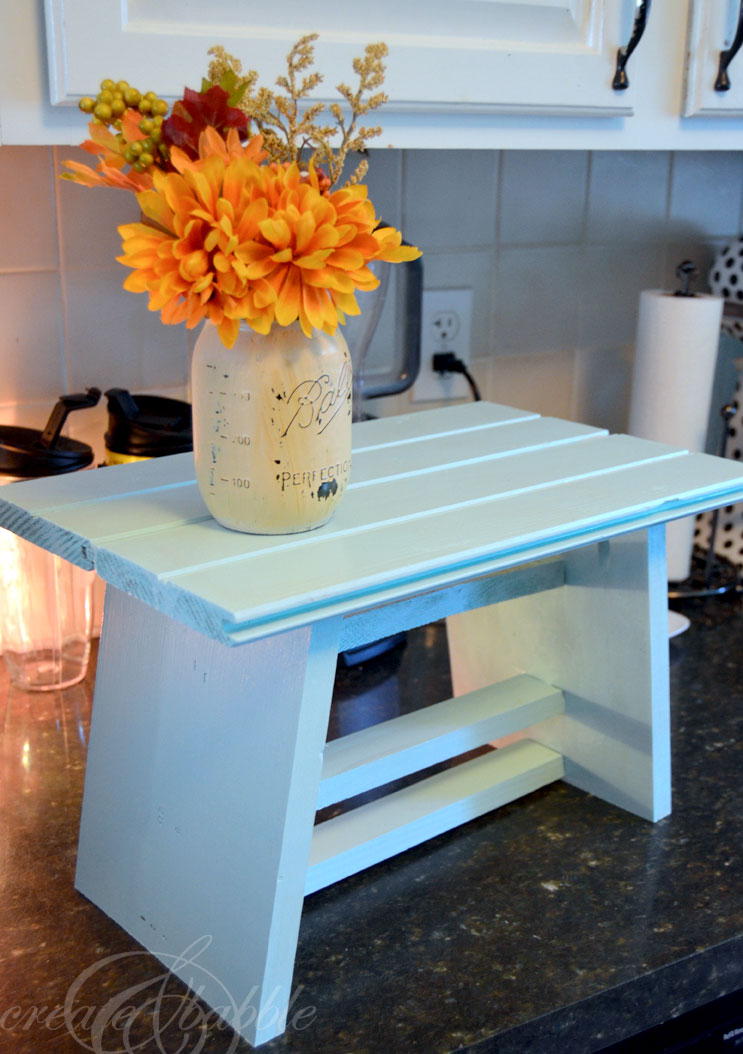 It's the cute, little step stool!
Since I'm only five feet tall, I wish I had a step ladder in every room in the house. It never fails. Every time I find myself in need of the step ladder when I'm in the kitchen, I realize it's either down in the basement or up in the bedroom.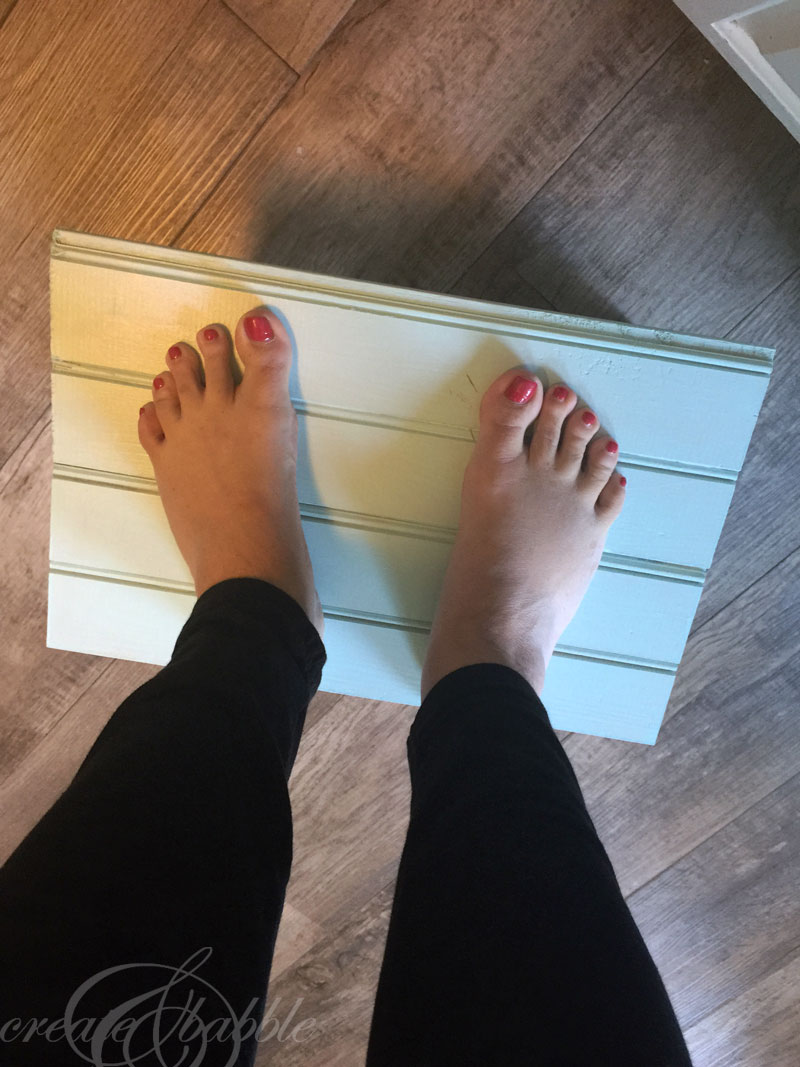 Now I'm happy to say that I can reach the top shelf in every single kitchen cabinet!
The best part of the step stool is that is took almost no time at all to make and since I used scrap pieces of wood, it didn't cost a dime to make it!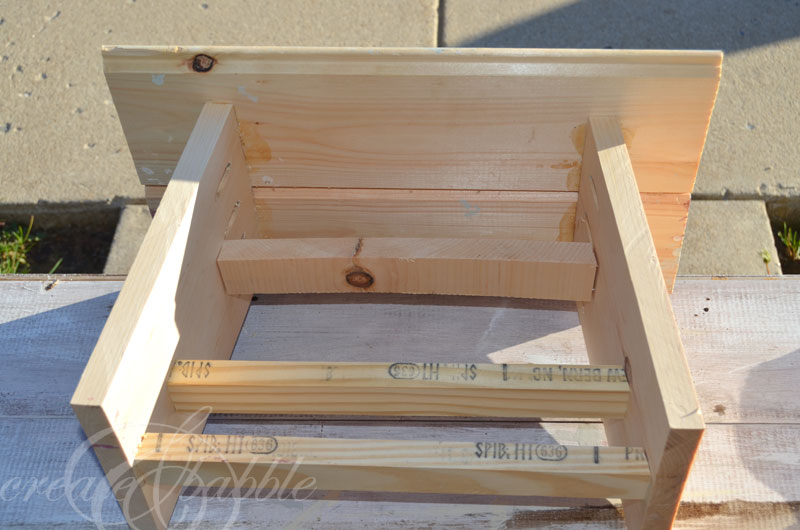 Here's how I made it in case you want to make one, too.
First I cut two lengths of leftover tongue and groove boards to 16″ long for the top or "step" of the step stool.
Then I cut two lengths of a leftover 1″ x 8″ to 8″ long for the legs, but I beveled cut the ends at eight degrees on my Ryobi Compound Sliding Miter Saw. (By the way, I'm giving one of these miter saws away here!)
Using my Kreg Jig, I drilled four pocket holes in each leg, then attached the legs to the top using four pocket screws.
Next, I cut down a leftover length of a 1″ x 2″ into 3 graduating lengths and again bevel cut the edges at eight degrees. I used these pieces as braces between the legs to give the step stool extra strength. I attached these using my Ryobi Brad Nailer.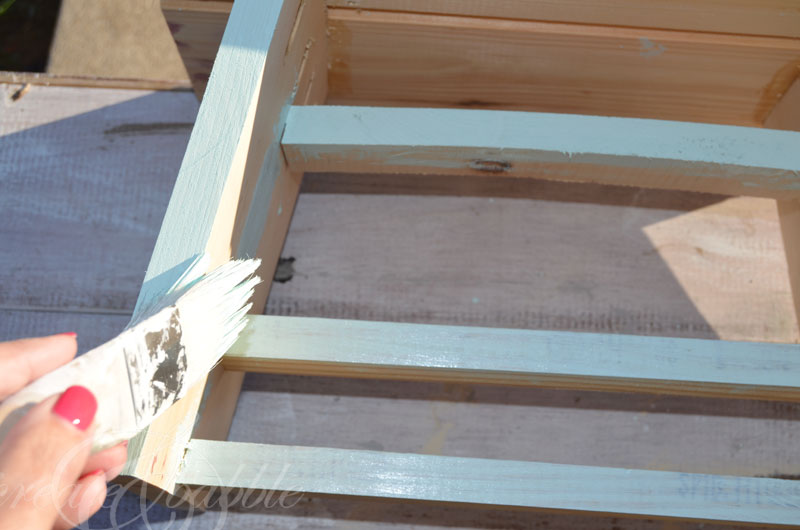 All that was left to do was give it a quick coat of paint.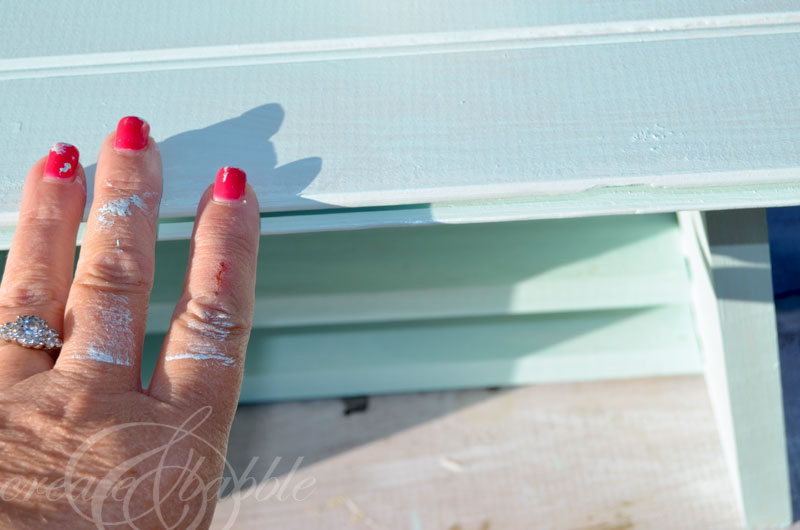 I think I am the messiest painter ever!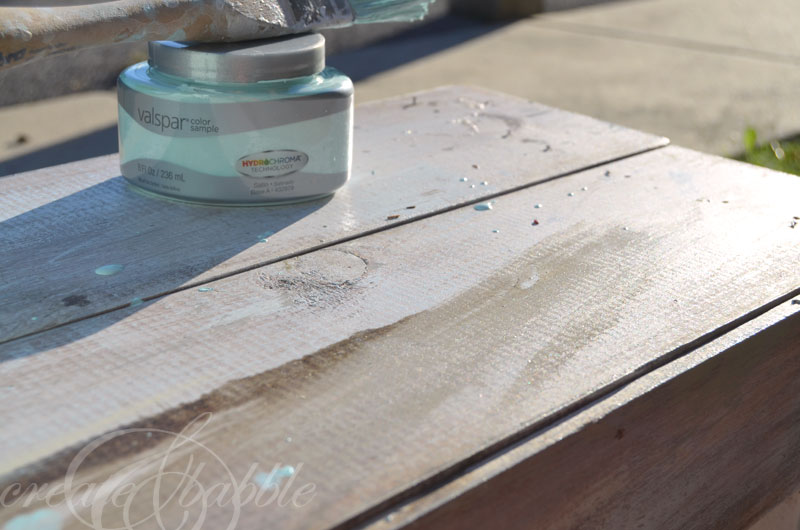 Remember the farmhouse bench that I made early this summer? I wanted it to have a worn, loved look. Well it got more "love" added it to this morning when I painted the stool on it ; )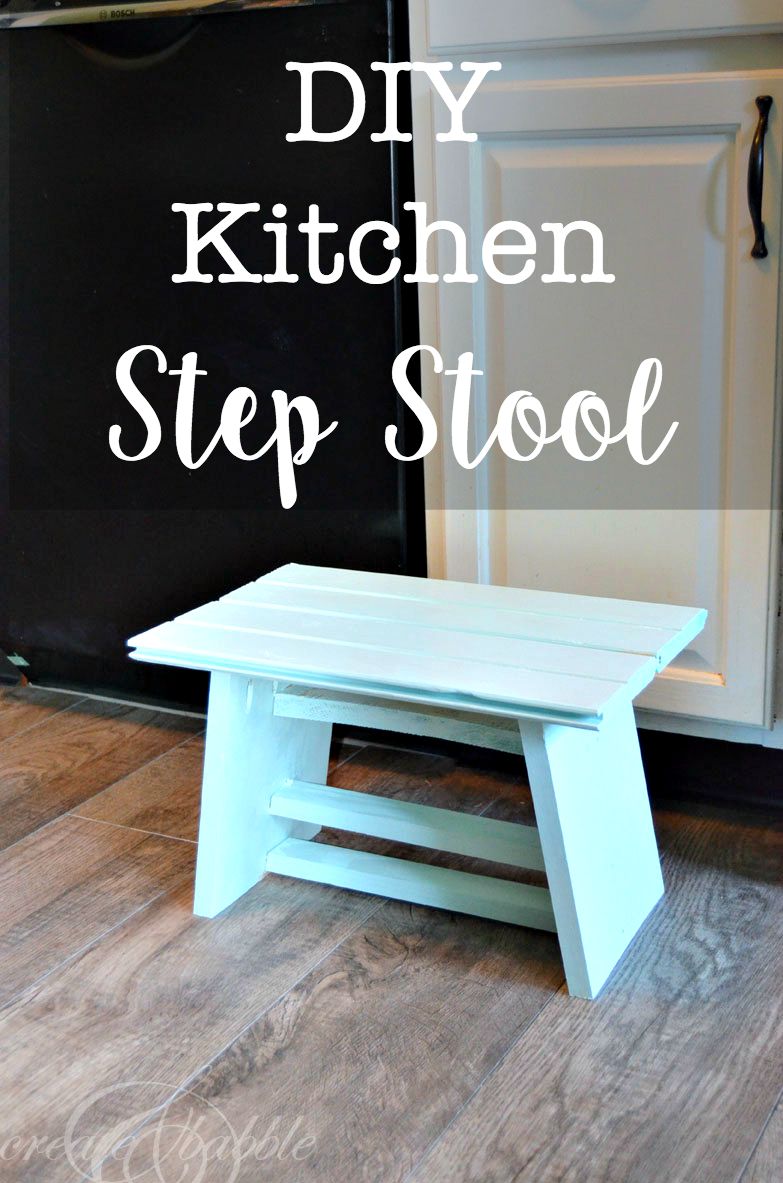 It is so nice to be able to reach things on those top shelves without running throughout the house looking for the step ladder.