Hello friends! This month's theme over at Ryobi Nation is "FANtastic" Sports. It could be anything sport-related so I chose to make Lawn Dice.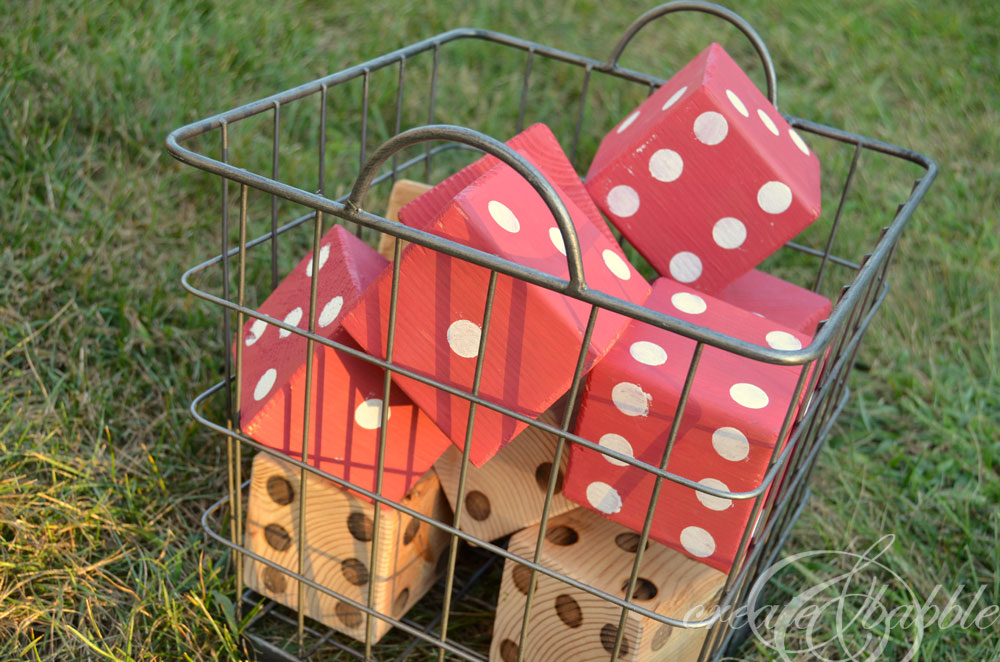 "Yahtzee is a sport, right???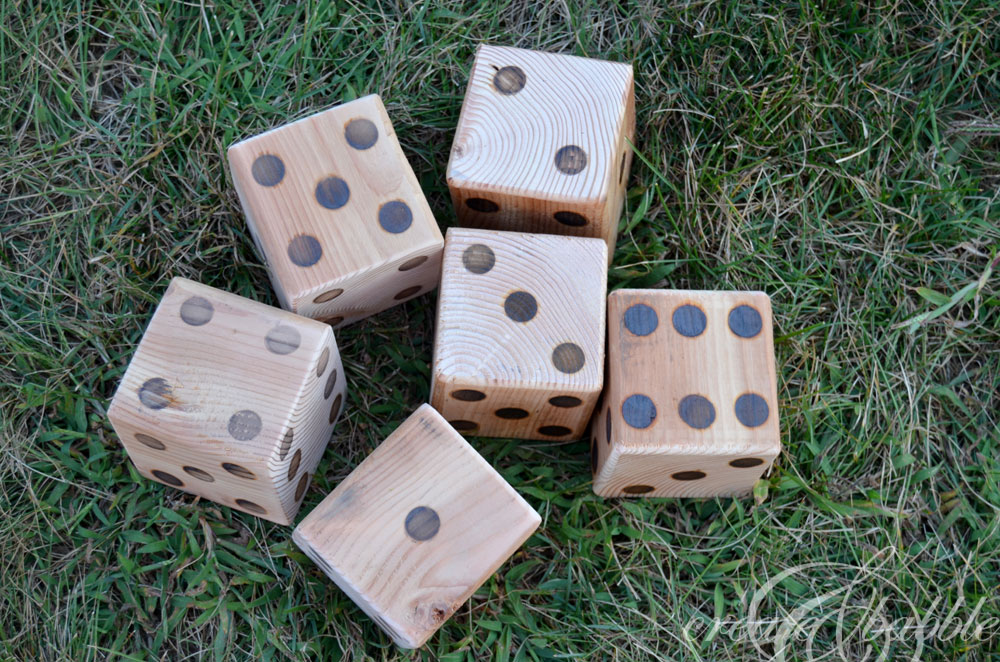 These dice are big so you can roll them in the lawn. They would be fun to play with at end-of-summer cook-outs, picnics, and of course tail-gating parties! I'm heading to a family reunion picnic this weekend and a set of these are going with us!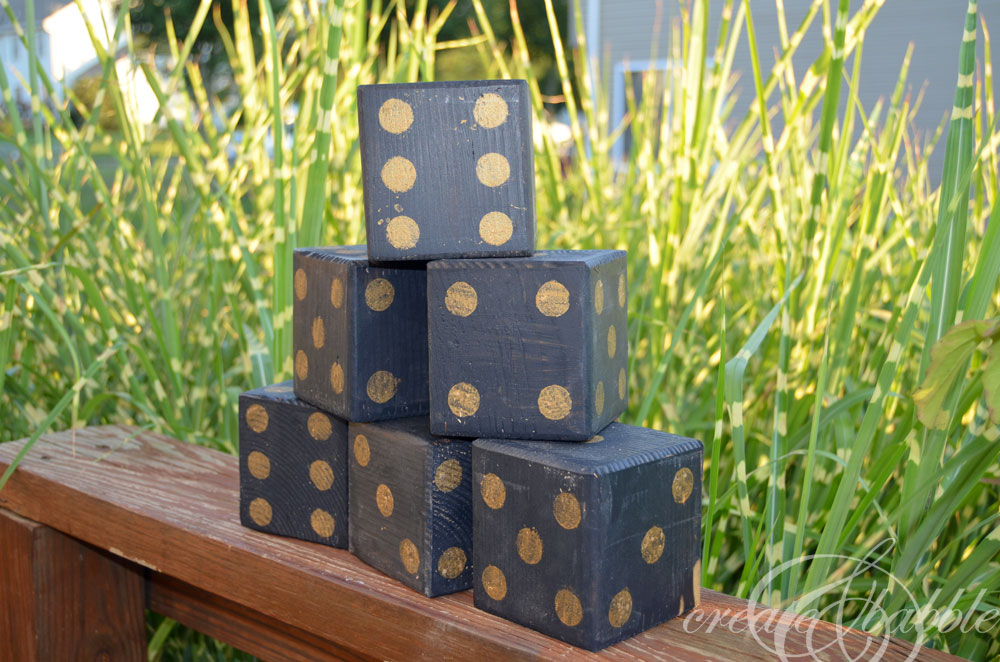 I even painted a set in my favorite team's colors. Go Steelers!

Head on over to RyobiNation to get the compete, detailed instructions on how to make your own lawn dice!
The winner of last month's Ryobi giveaway was chosen and notified of her prize. I'm sorry it wasn't you : (
HOWEVER, I have the best news!!! Ryobi is giving me another 12″ Sliding Miter Saw with Laser to give away! WOOT! WOOT!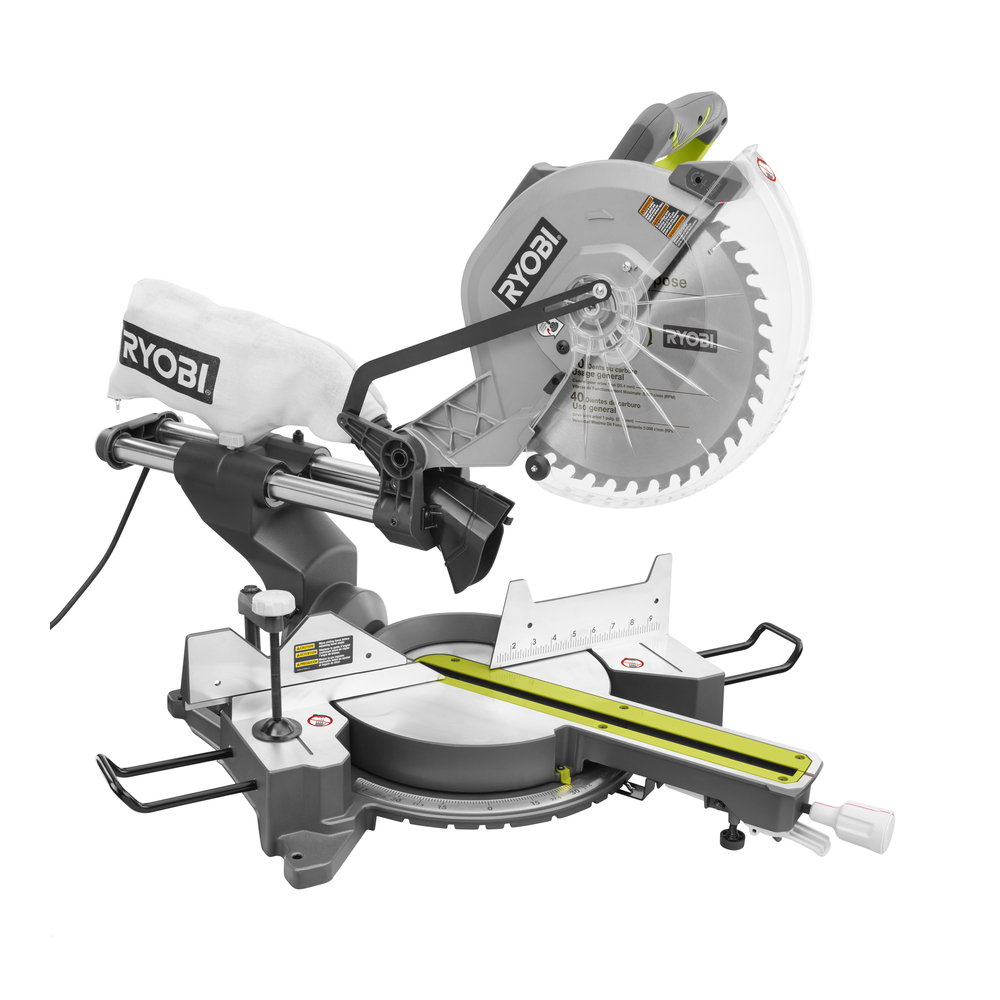 This is a fantastic prize with a retail value of $299! Like I said last month, I have this meter saw, use it all the time, and I love it!