Welcome to another edition of The Power Tool Challenge! Every month, a group of us power-tool loving bloggers get together and post a project based on the month's theme. This month the theme is "Fall". I chose to make a pretty, rustic wood tray.



What does this tray have to do with Fall, you say? Weeel, I could have stenciled a Fall item, say a pumpkin or the word "Harvest" on it.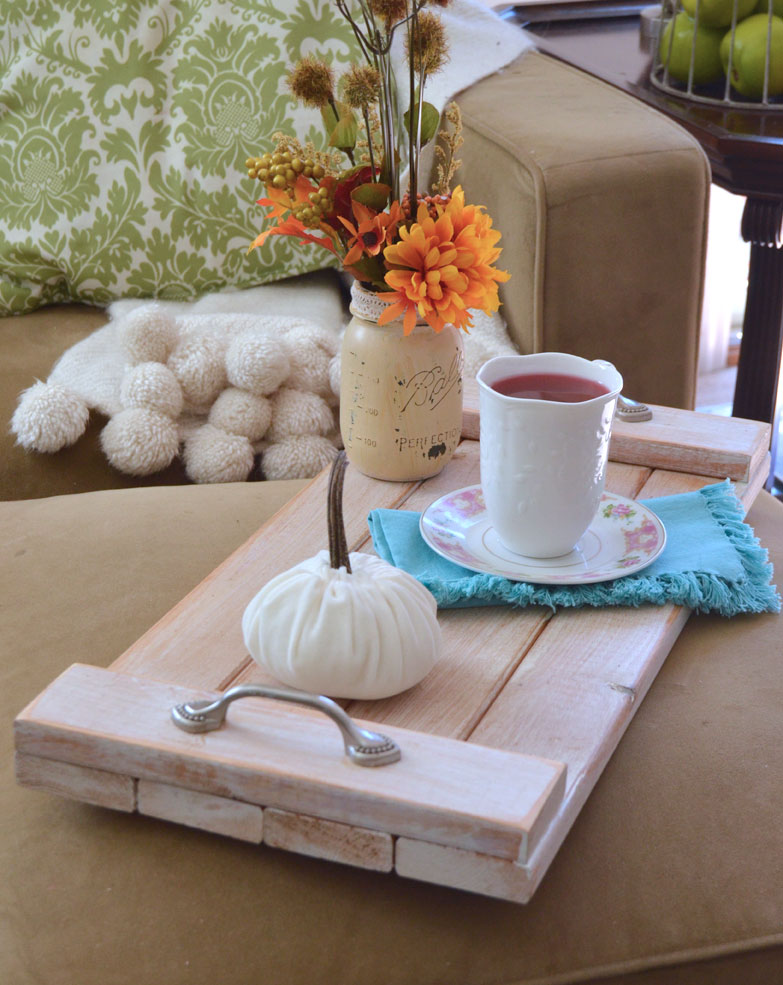 And that was the plan. But you know how plans go! After I dry-brushed on the white paint, I kind of liked it just how it was ; )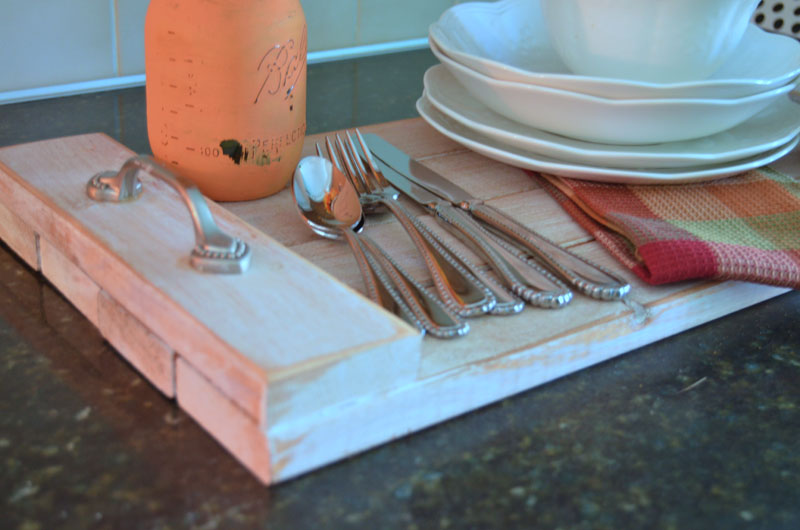 And so I think that if you place fall-related items on such a tray, it becomes a Fall tray ; )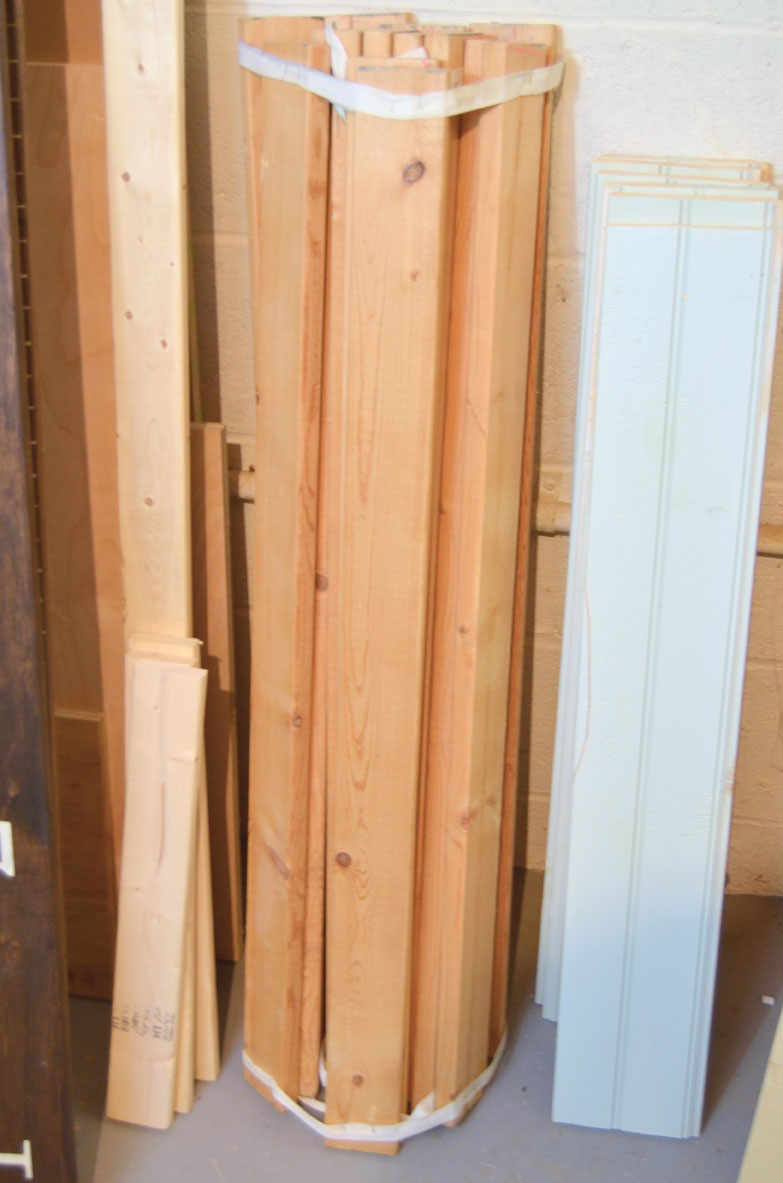 The 1″ x 3″ boards for my Fall tray started life as slats for an old Ikea bed. My son got a bigger bed and rescued those slats for me.
(This post contains affiliate links. If you make a purchase using one of these links, I may make a small commission at no additional cost to you. Thanks for your support of Create & Babble.)
I simply cut four equal lengths of the 1 x 3's to around 20 inches. I used my RYOBI 12″ Compound Sliding Miter Saw to cut the wood. (By the way, I have one of these miter saws to give away – enter here!)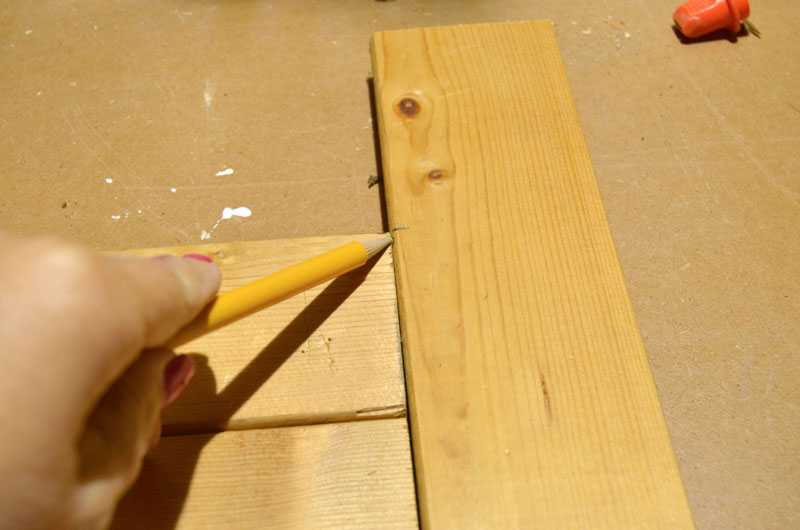 Next, I marked and cut two pieces to match the width of the four 1 x 3's . . .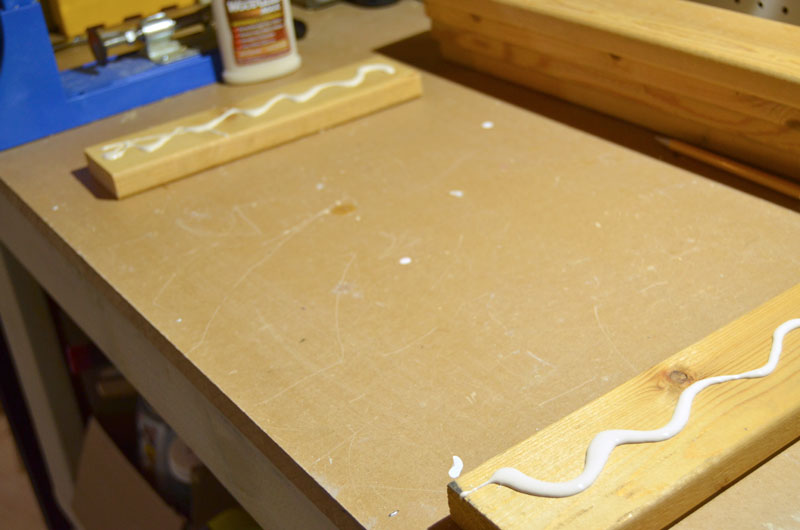 . . .  and attached them to the back of the 1 x 3's with wood glue and 1″ crown staples with my RYOBI Narrow Crown Stapler.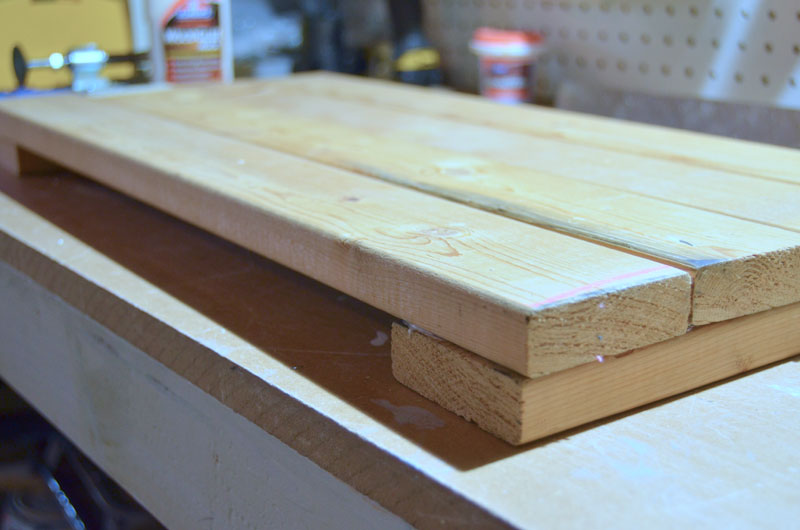 After waiting for the glue to dry . . .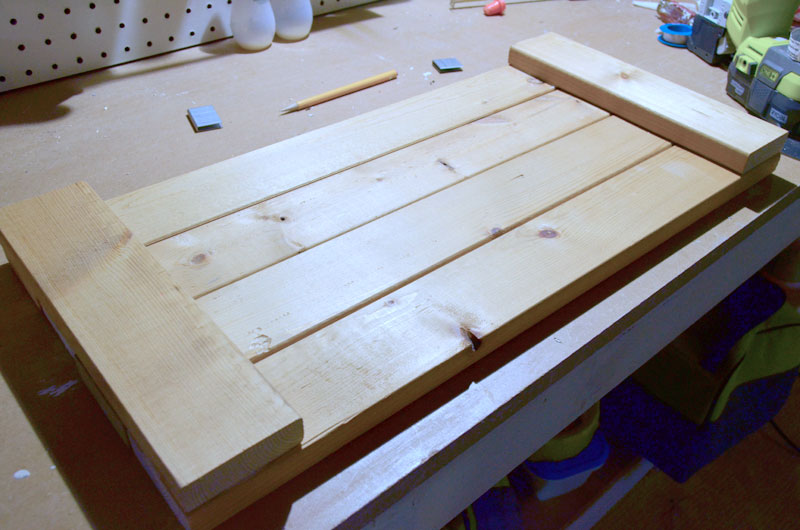 . . .  I flipped the tray over and found the handles that I had bought for my granddaughter's armoire but didn't use.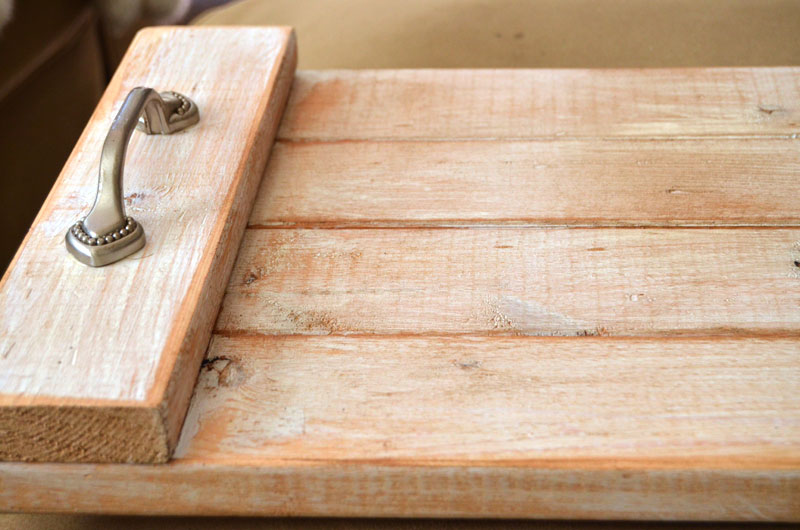 I love how they look as handles on this tray. Perfect!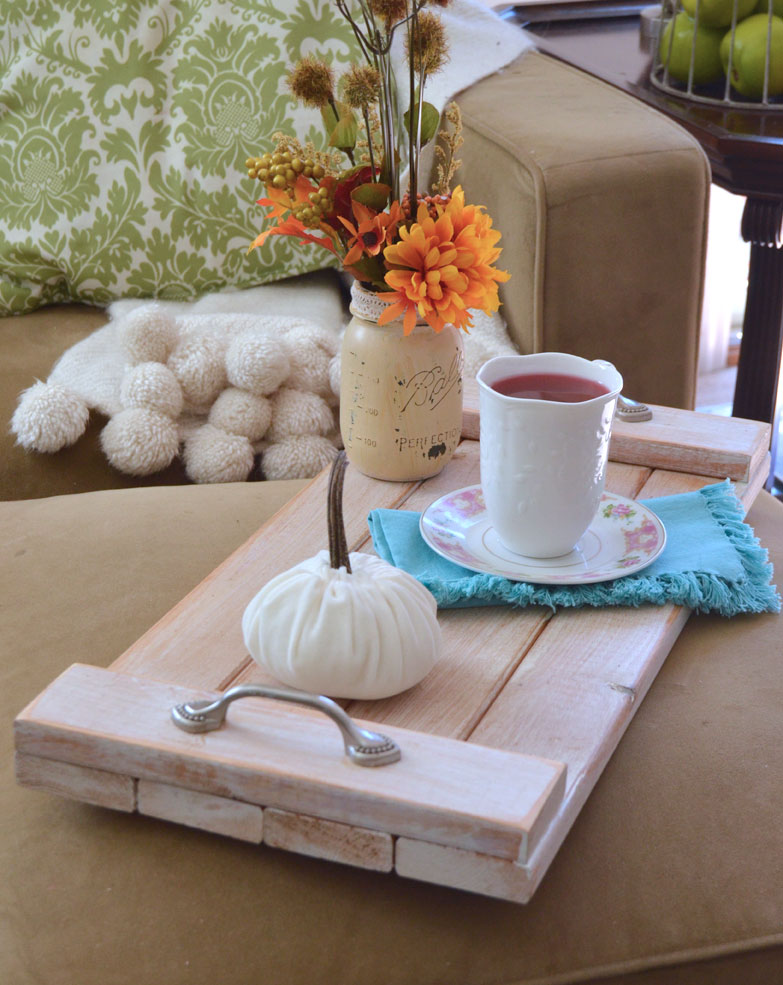 I hope you liked my rustic "Fall" tray! Now head over to see what my friends have made for Fall!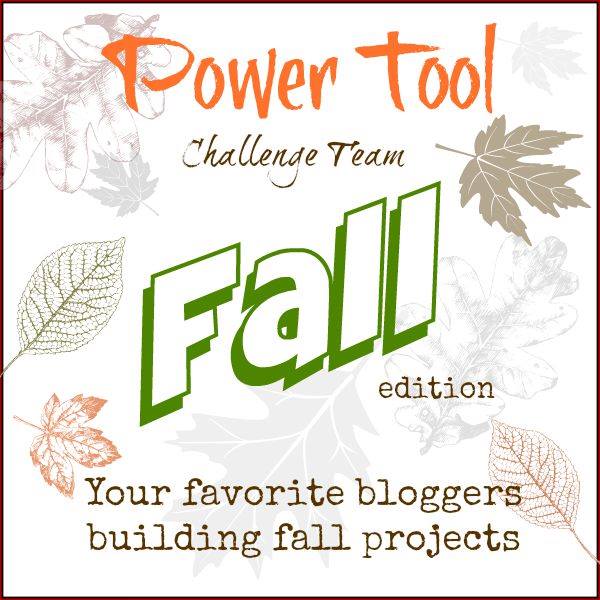 Joining in these fun parties: