When Wayfair asked me to participate in the Great Craft Swap, I had to choose one of four  different items to craft/makeover into a special gift for someone. I chose a set of bar towels. The other choices were: a tablecloth, a wooden picture frame, and a set of three wooden cutting boards.

We all know that "monogrammed anything" is such a popular trend these days, I wanted to try my hand at creating monogrammed towels and since these towels are the "waffled" fabric versus the terry kind, I thought it just might work!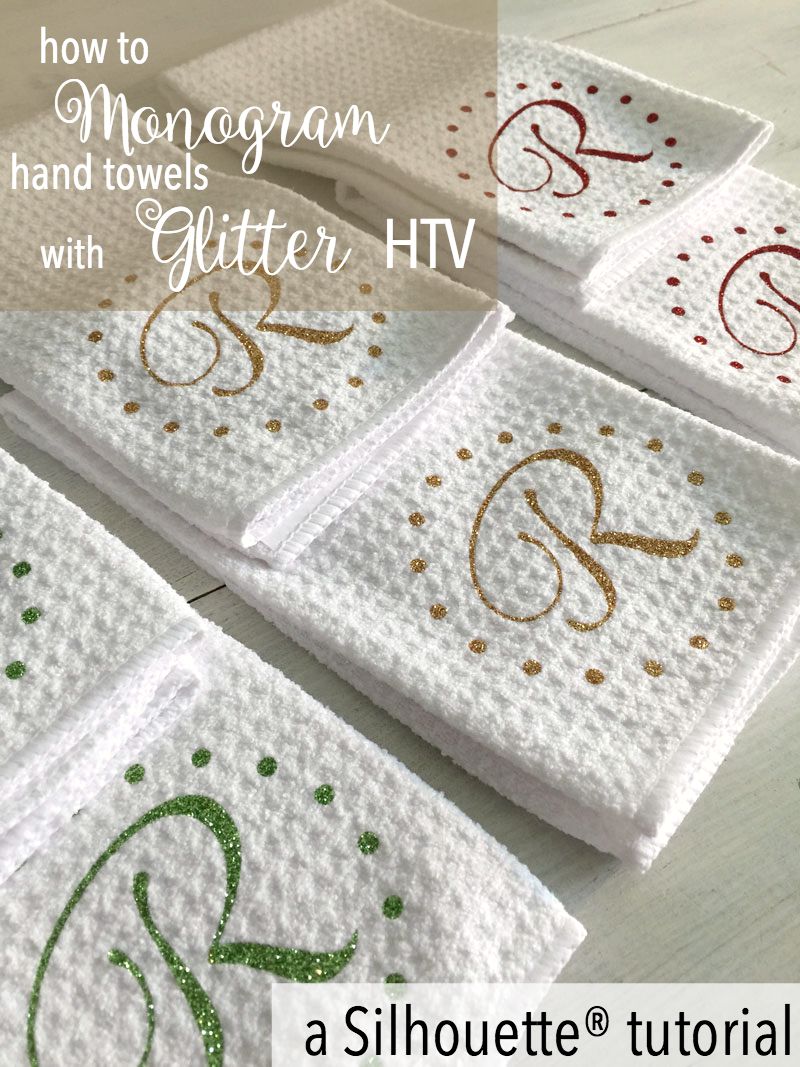 Here's how I made them:
Supplies:
Silhouette® Cameo or Portrait
glitter vinyl
iron or heat press
STEP ONE – Create Design in Silhouette Studio: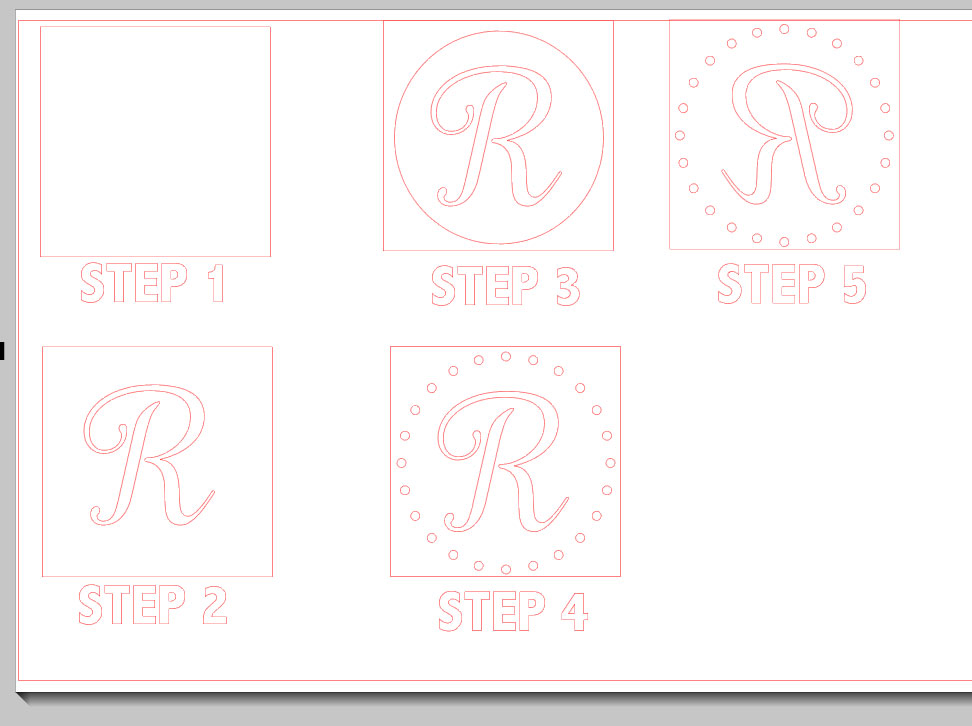 The towels came already folded in thirds. I measured the width of the folded towel and used that measurement to make my design in Silhouette Studio.
draw rectangle to contain the design
Use a pretty font for monogram and type into rectangle
draw a circle around initial monogram
open Rhinestone window tool and change circle to rhinestone and then adjust rhinestone size and spacing (see image below)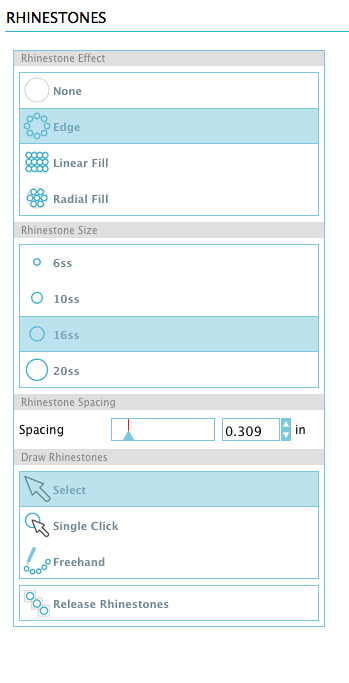 flip your design horizontially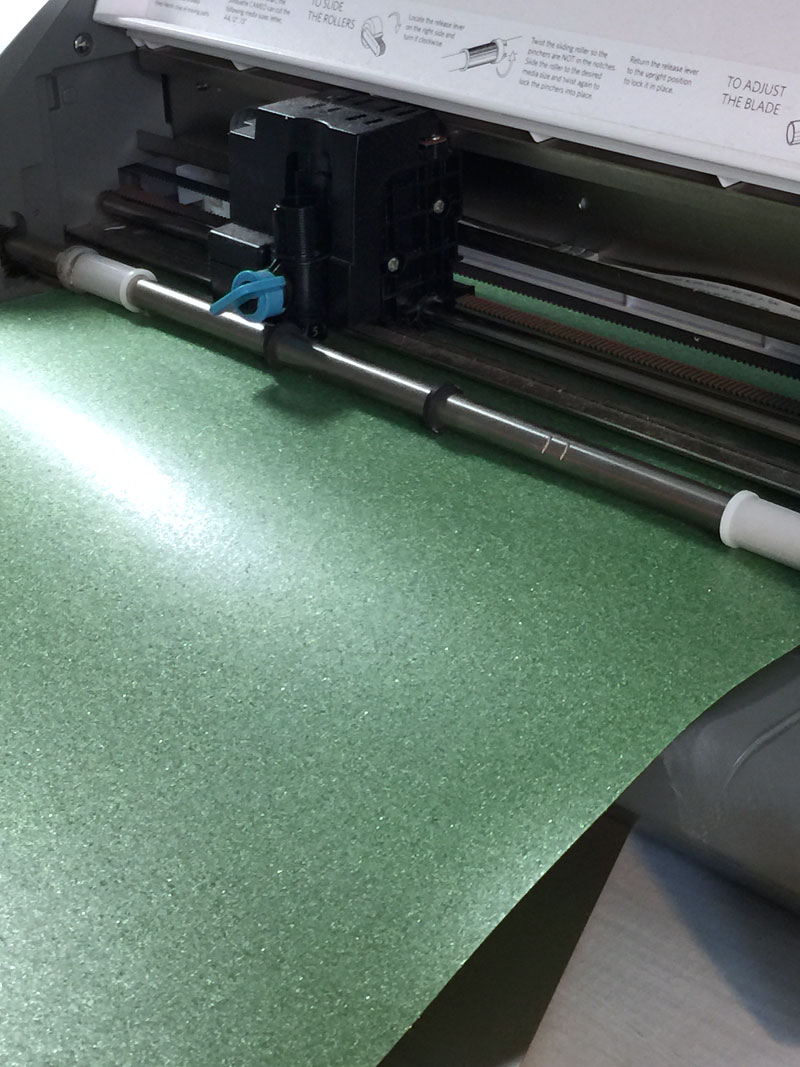 insert glitter vinyl (SPARKLE SIDE DOWN) into Silhouette® and cut!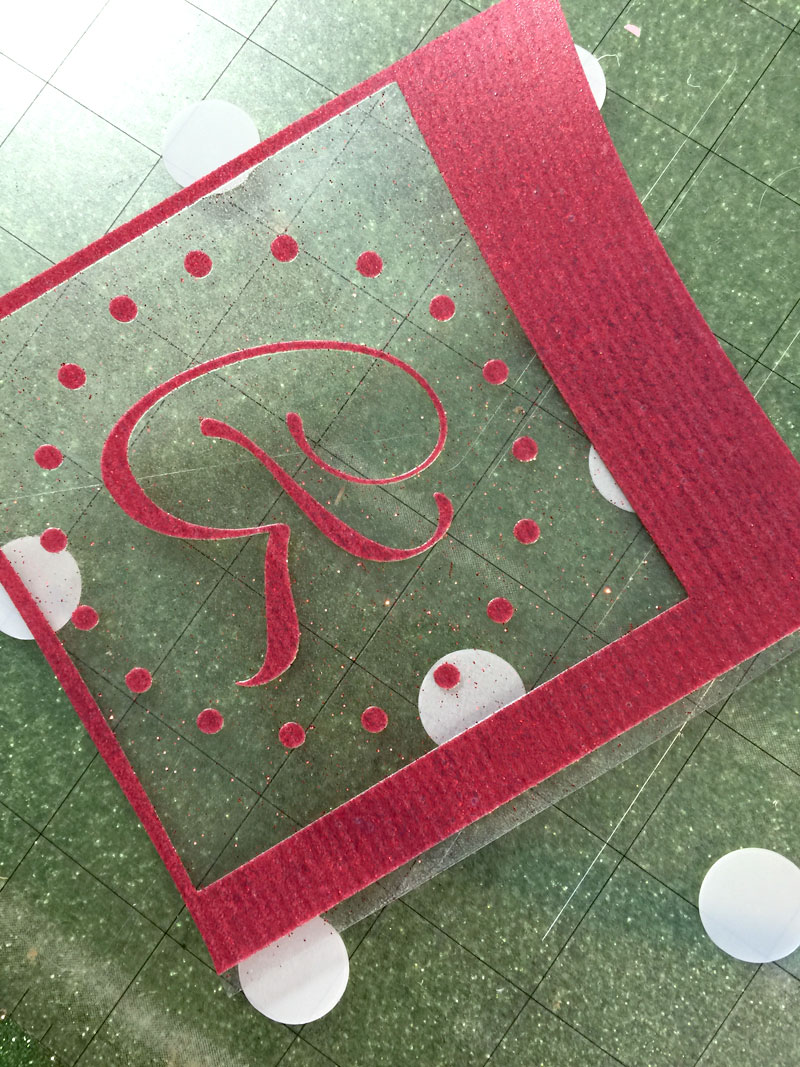 STEP TWO – Apply glitter vinyl design to towels
I'm lucky – I own a heat press so adhering the glitter vinyl design to the towels was a breeze! If you don't have a heat press, an iron could be used but make sure to press down on a hard surface for at least a minute to ensure a good stick. Be sure to press on the reverse side also. (See here for more a more in-depth heat press tutorial)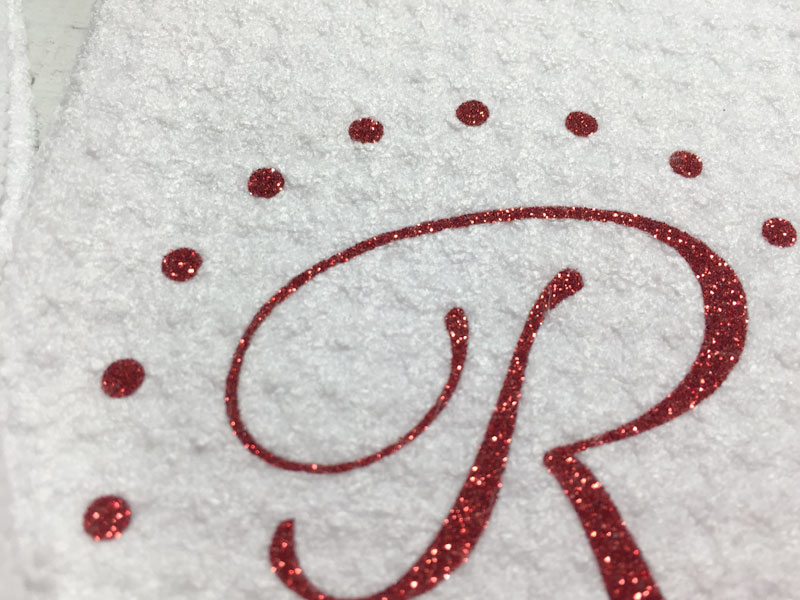 As you can see in the close-up above, the heat press did a wonderful job of "sticking" the glitter vinyl to the towel.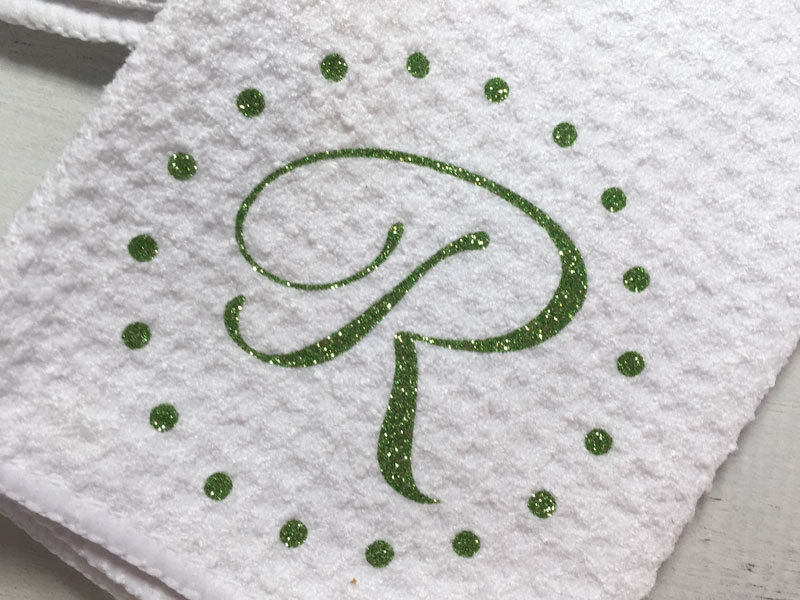 I was also pleased to see that the heat press did not flatten the "waffled" design of the towel.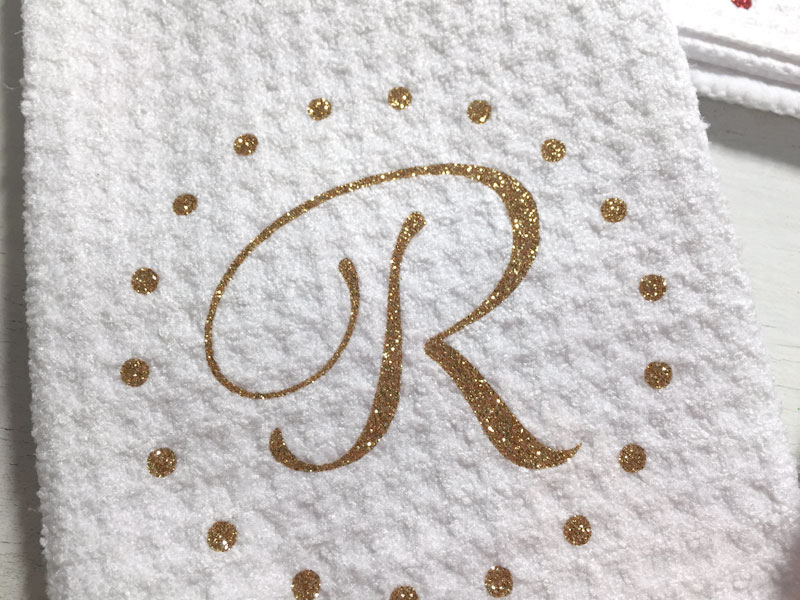 I chose red, green, and gold glitter vinyl so that Nicole (my swap partner) could use these towels throughout the Holidays.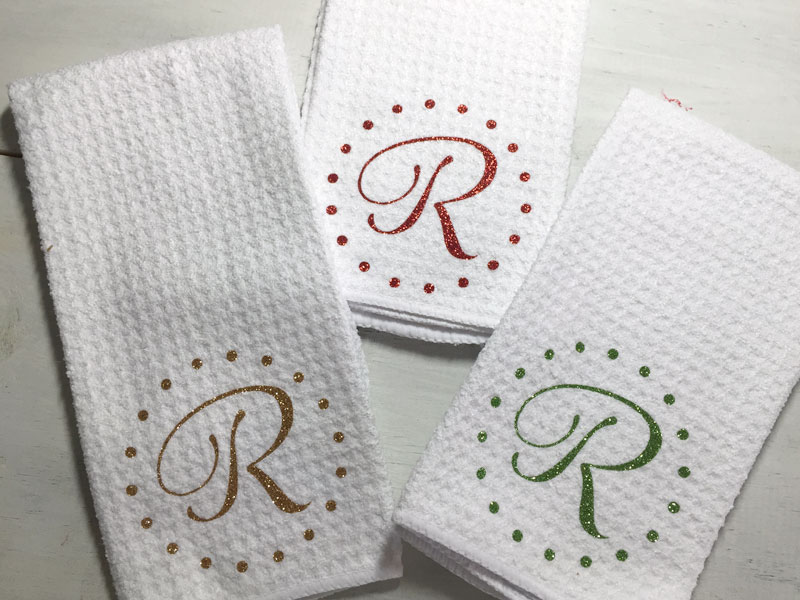 I sure hope she likes them!
Here's peak of what Nicole sent to me: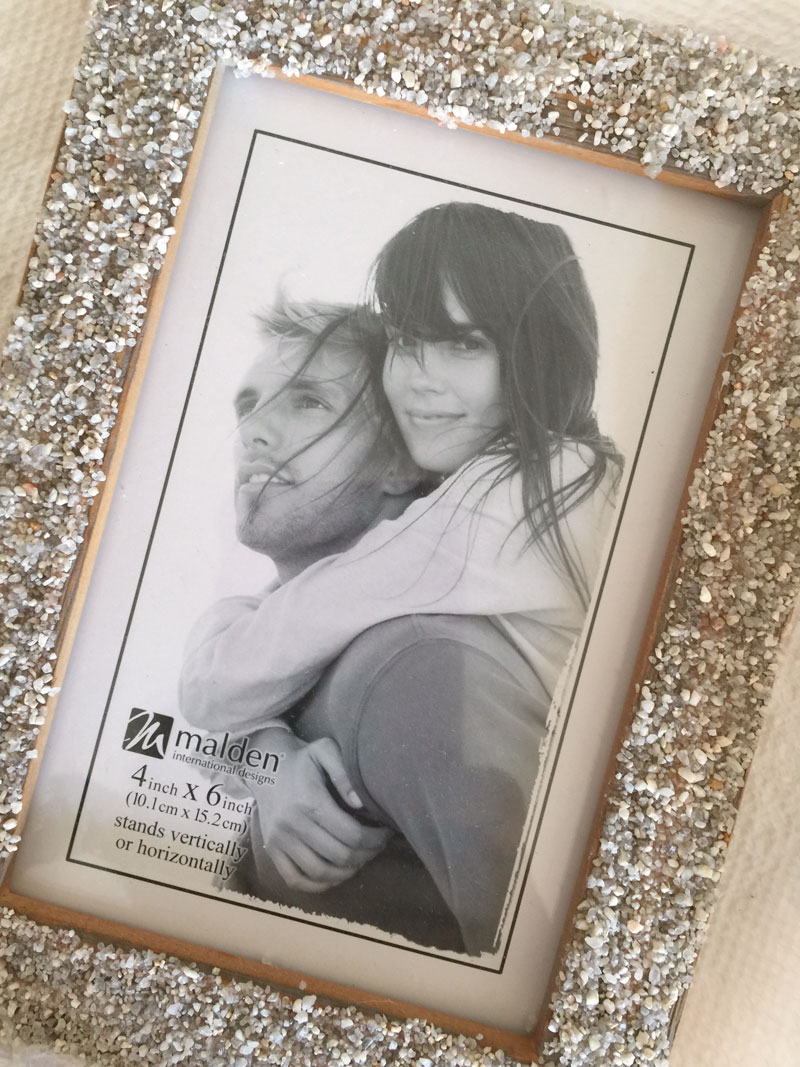 Nicole from Simply Nicole chose to make over the wooden frame. I love it! I'll have the perfect picture for this frame after October 16! Why then??? Because that's the date that Dan and I are getting married on the beach!