When I made the craft paint storage shelf it got me thinking that I needed to make another one for the other paint. You DIYers and crafters know exactly what I mean. Those sample jars of paint we all have, spray paint cans in practically every color of the rainbow, and let's not forget the quart-size cans, too.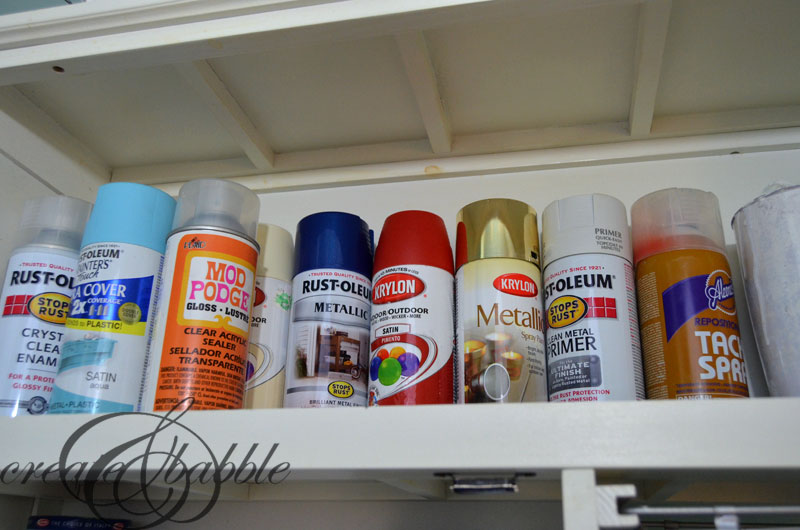 Building a bigger and slightly modified version of my craft paint storage shelf was on my to-do list until I nearly tripped over this over-the-toilet bathroom shelf unit that used to be in the powder room before the makeover.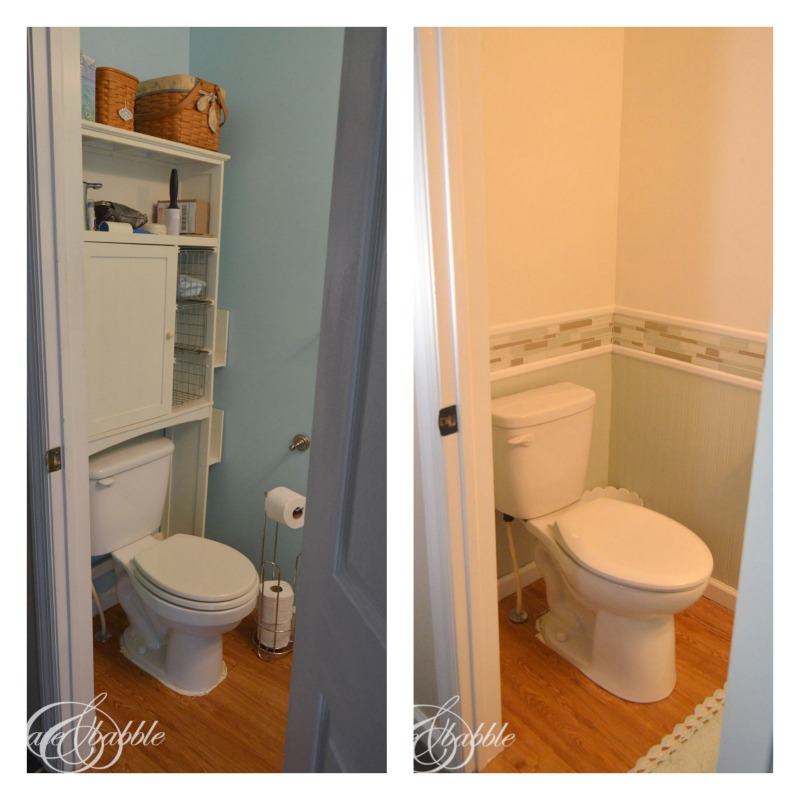 See that over-the-toilet shelf in the photo above on the left? I had asked Dan to take it to the dumpster, but for some reason I had second thoughts and changed my mind. I didn't know at the time what I would do with it but I thought I'd hang on to it for a few days "just in case".
Well "just in case" happened. I took off the bottom of that unit – there were just a few little screws holding it together.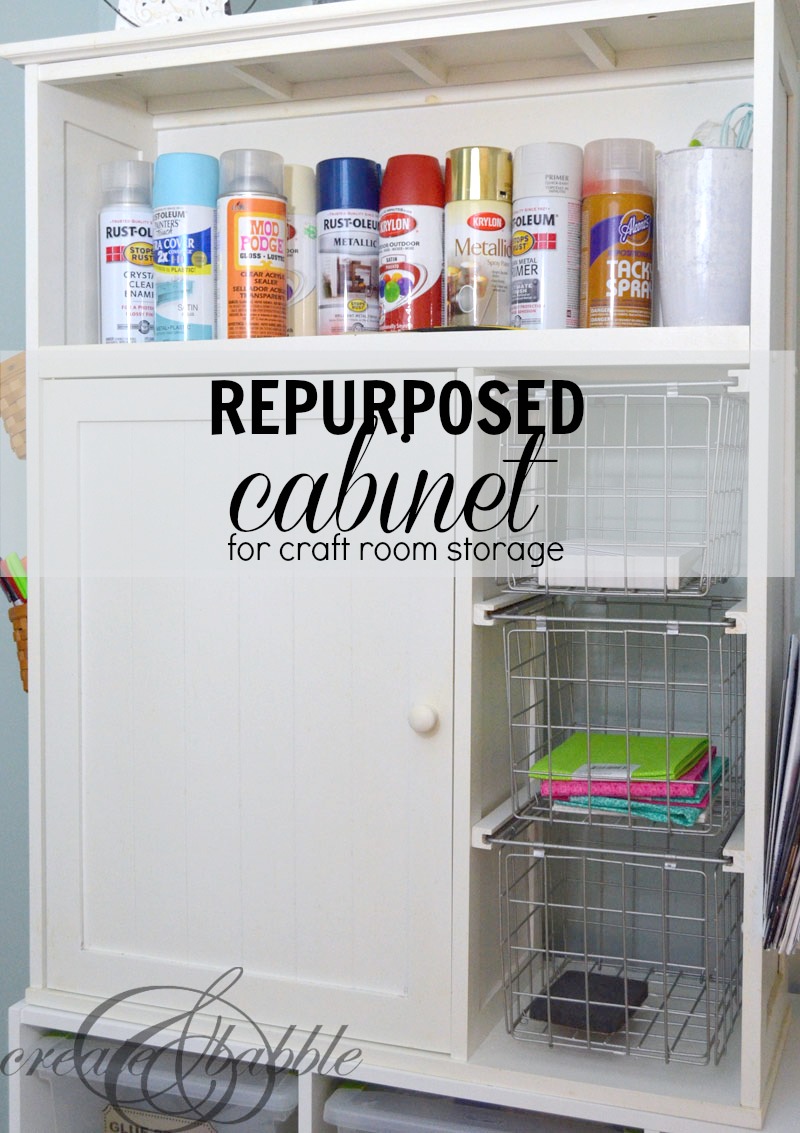 And I now the perfect paint storage cabinet.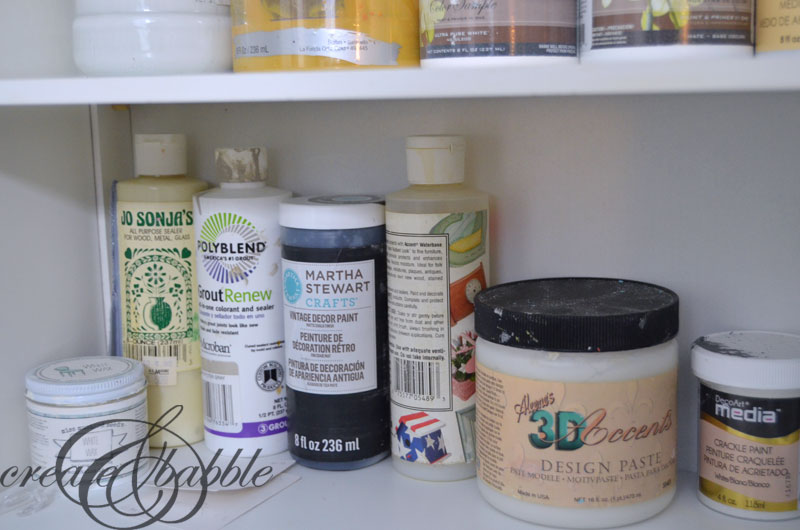 There's lots of room for all of my bottles . . .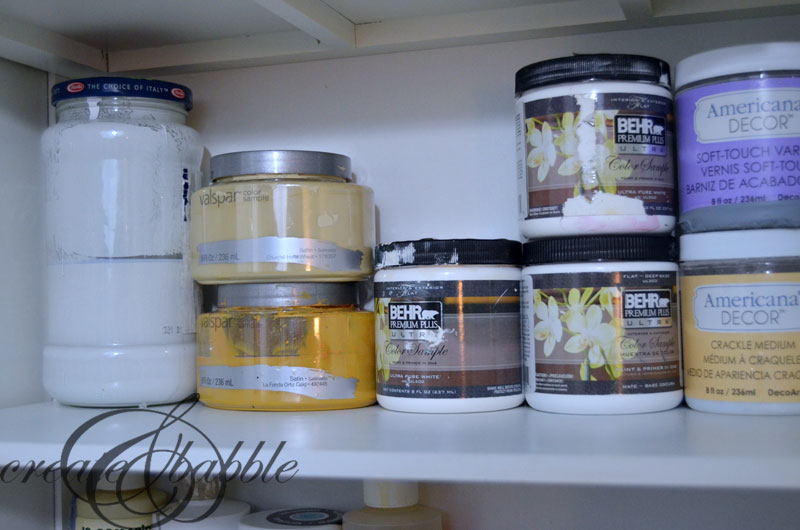 . . . and jars.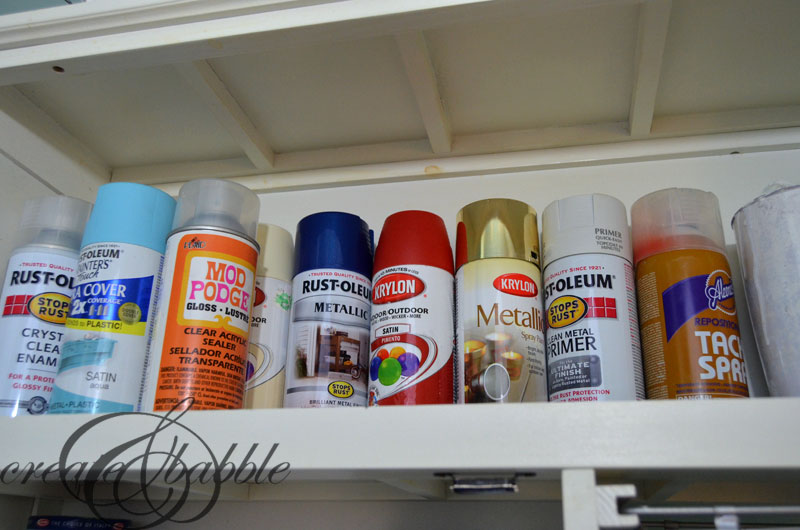 The top shelf has plenty of room for more spray paint cans.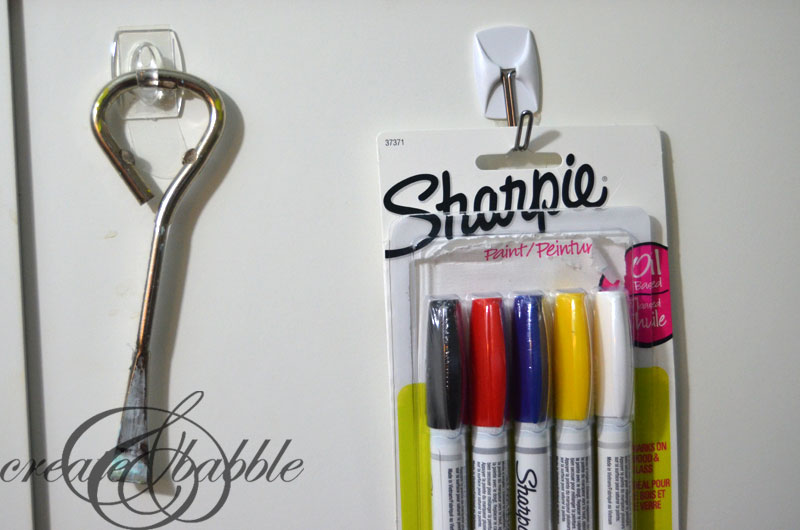 I attached a few command hooks for more storage on the inside of the door.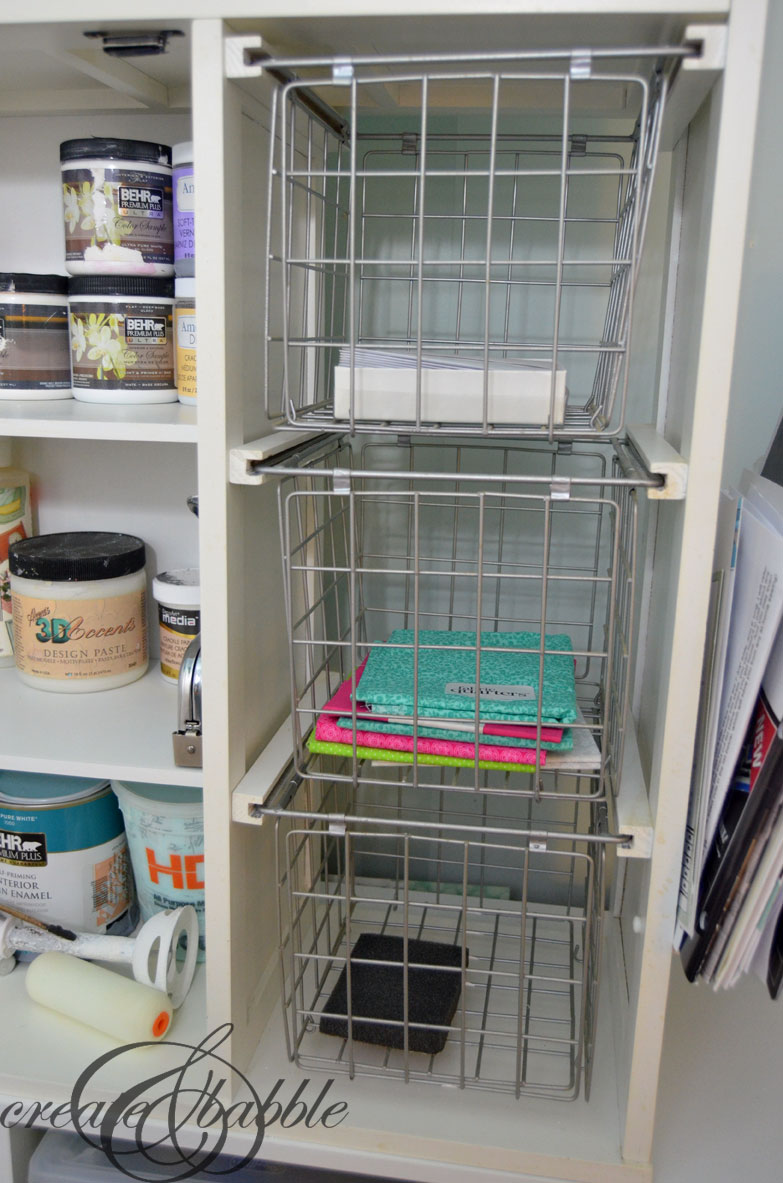 The baskets on the side will fill up quickly, I'm sure.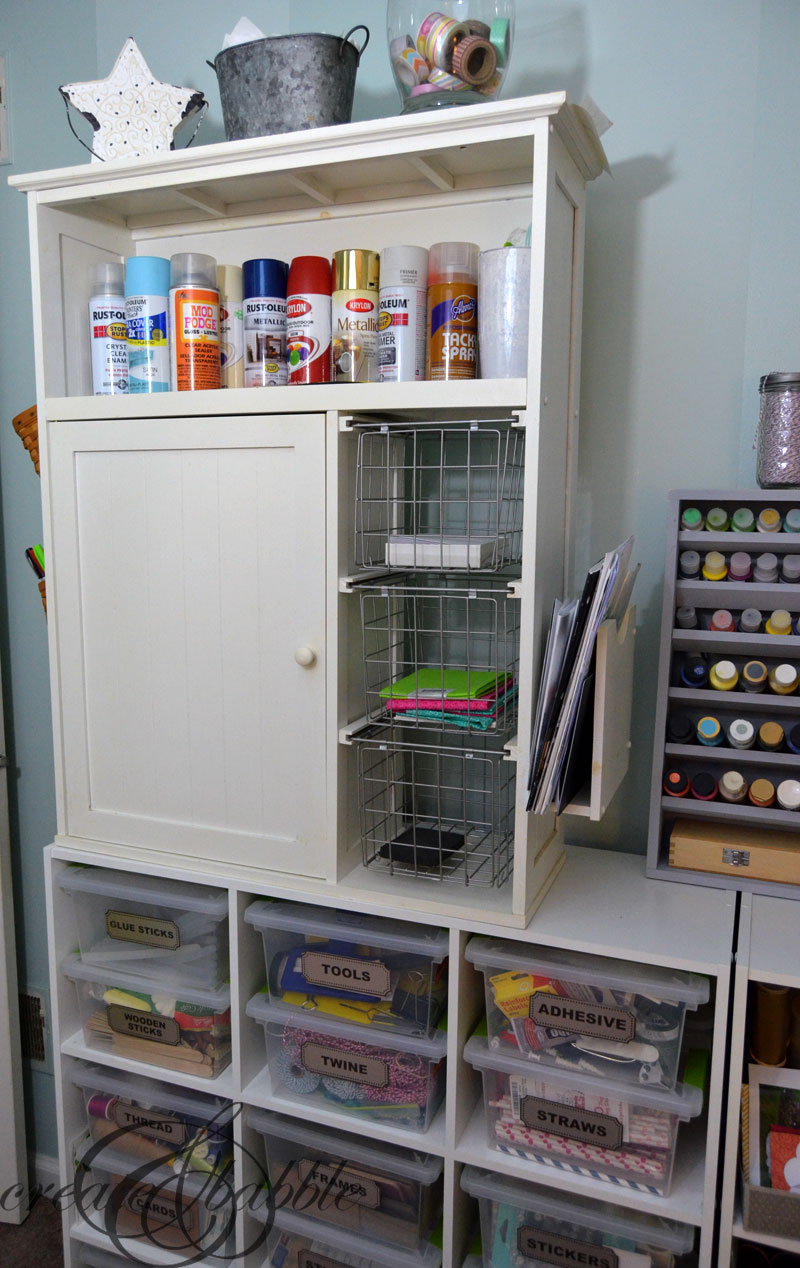 It fits perfectly on top of my cubby shelves.
Look around. Maybe there's a cast off item somewhere in your house that you can recycle into something useful.
Linking up at Funky Junk's Party Junk.