Plain, frameless mirrors. How boring! I have been wanting to frame my bathroom mirrors since, well, forever. Since even before the powder room remodel. It seems like such an easy DIY that practically anyone could do and makes such a dramatic difference.
However, there was one problem. My mirrors are attached with those pesky, little metal clips.
How to Frame a Mirror with Clips in 5 Easy Steps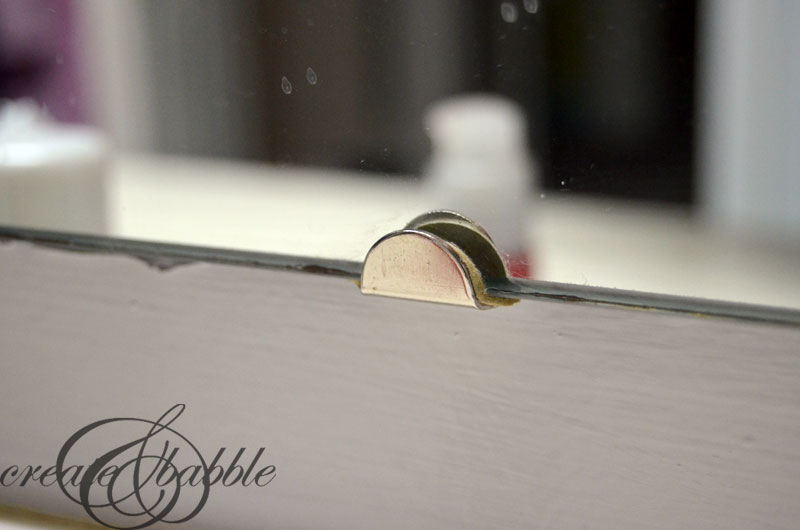 Since I was unable to find a tutorial that dealt with those pesky little buggers, I was left to my own devices (which isn't always a good thing – but this time it worked out) and came up with a way. So if you've been yearning to frame your clipped on mirrors, read on!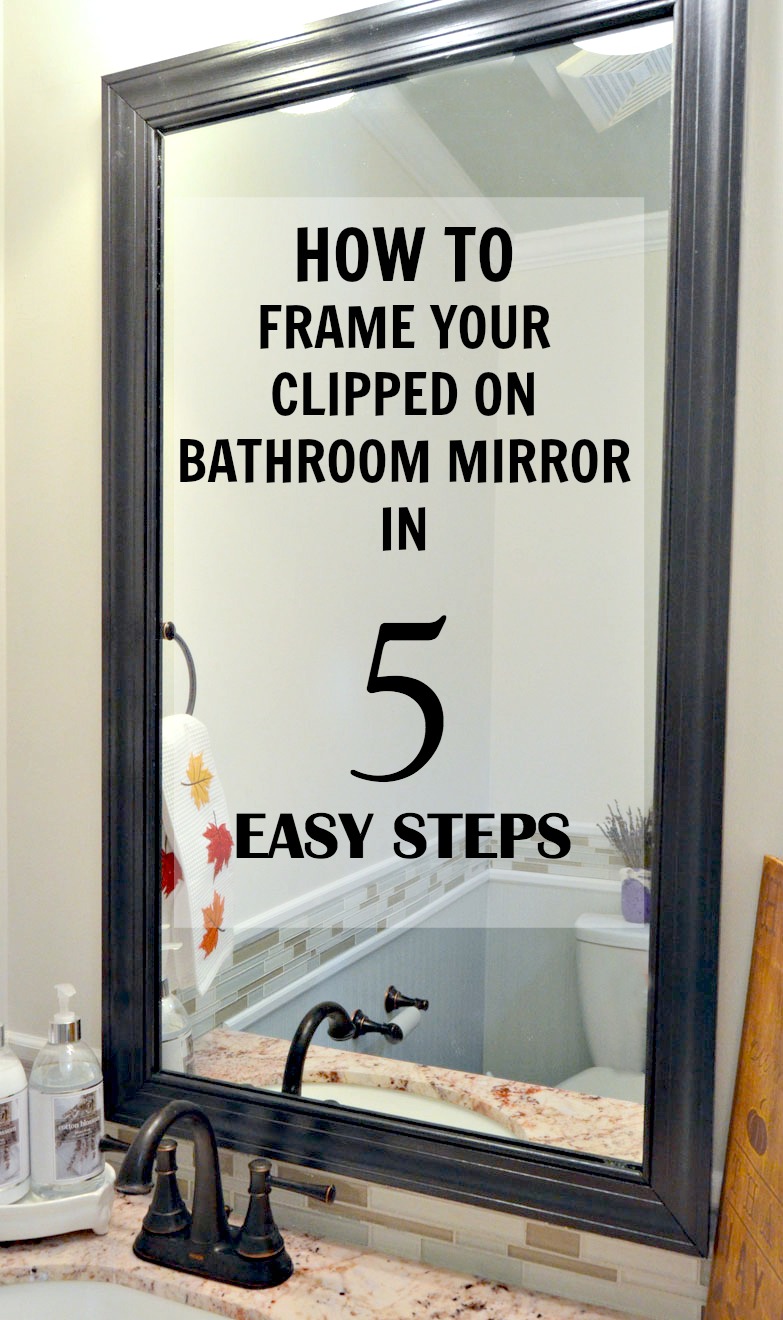 When there's a will, there's a way. And this way is five easy steps.
Here's how to frame a clipped-on mirror in 5 easy steps:
Materials (includes affiliate links):
STEP ONE
Measure the outside dimensions of the mirror.
STEP TWO
Cut the wood to the dimensions measured at a 45 degree angle
STEP THREE
Place the piece of wood against the mirror and mark the location of the clips with a pen or pencil. Using a utility knife, carefully make slices into the wood between the marks.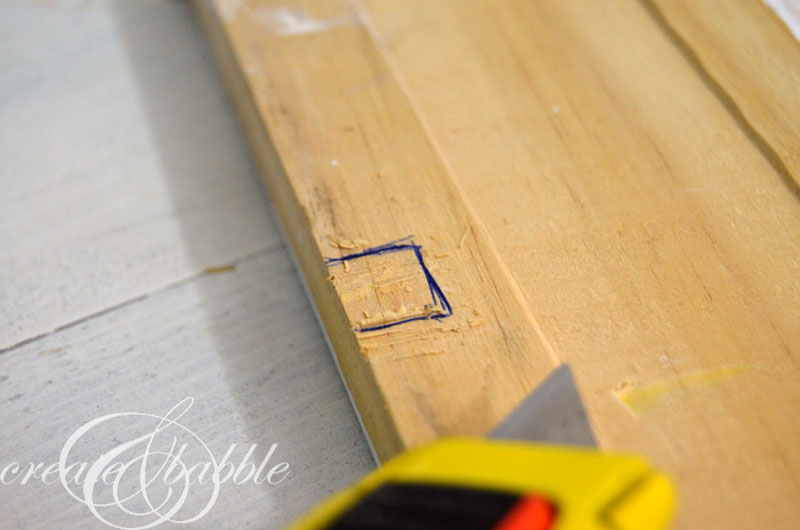 At this point, you can use a small chisel to make a small recess into the wood.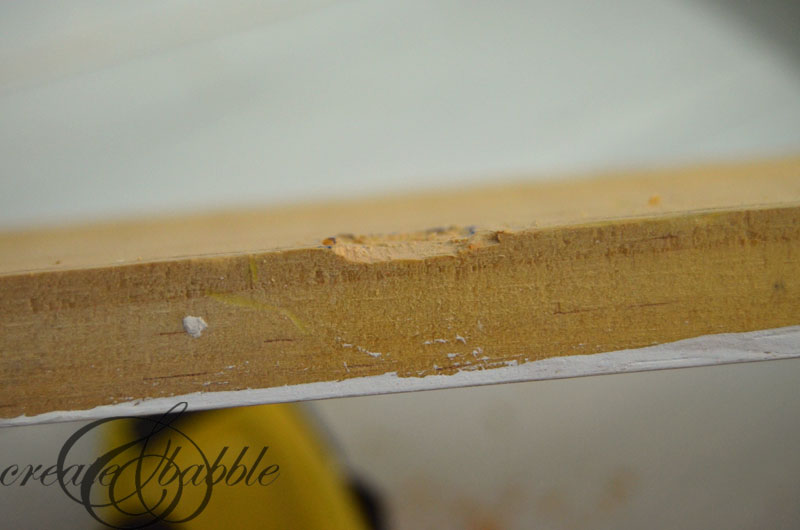 STEP FOUR
Paint or stain the frame pieces, being sure to paint or stain the back of the wood, too. (You'll be able to see the reflection of the back of the frame so it needs to look good too ; )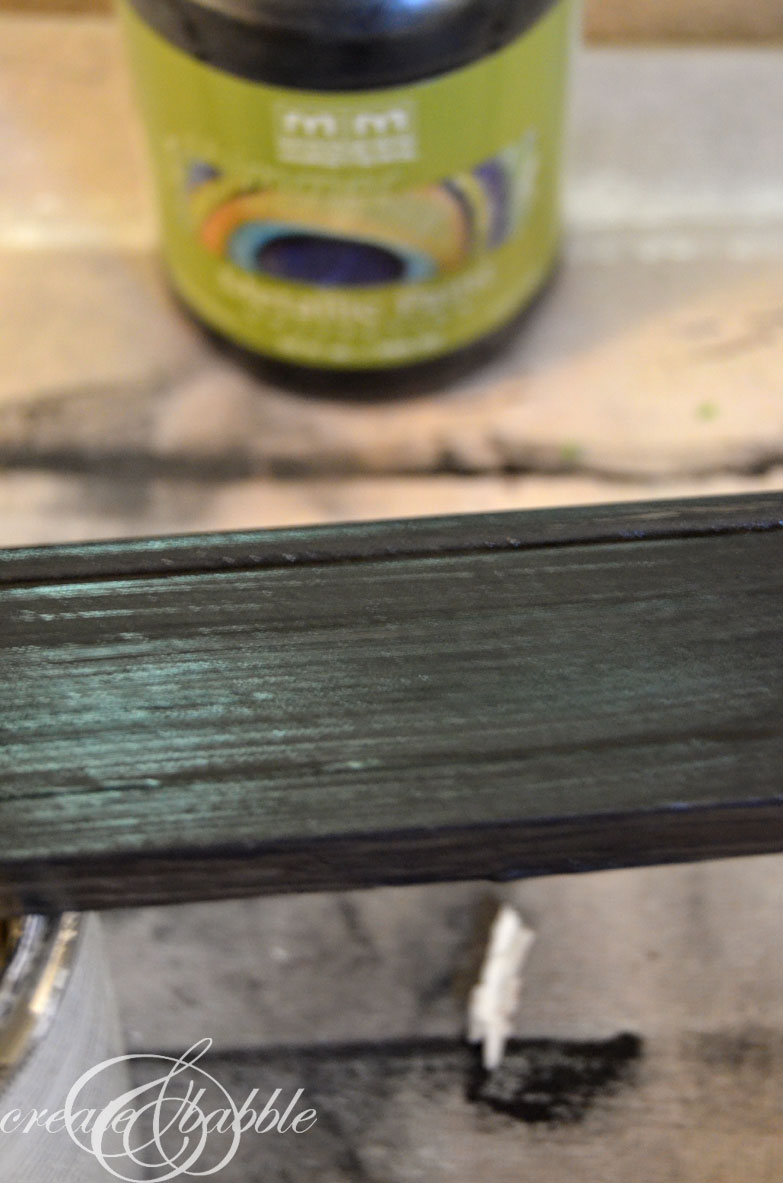 I used the same Modern Masters metallic paint that I used on my interior doors.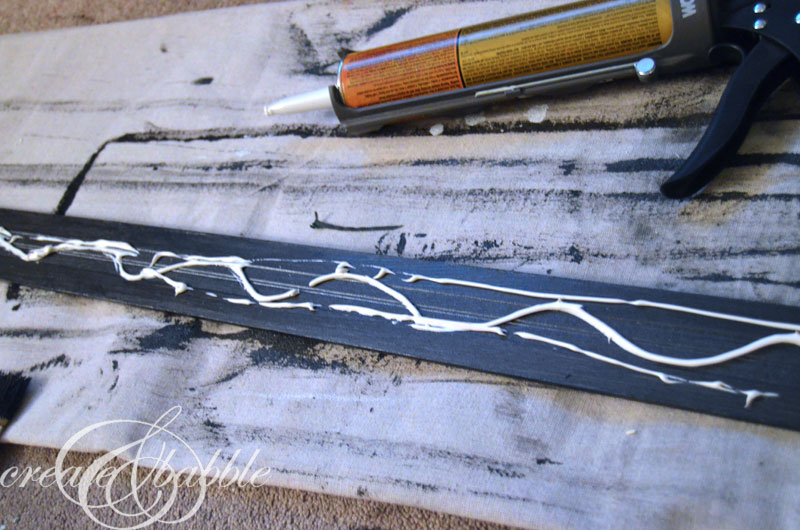 STEP FIVE
Apply Liquid Nails adhesive to the back of the frame pieces, then place the frame pieces in place on the mirror.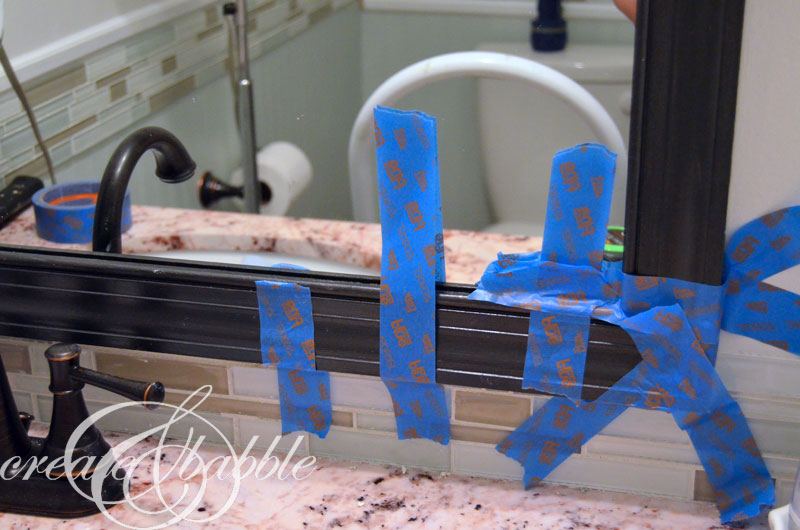 To keep the frame in place while the adhesive is drying, use strips of painter's tape.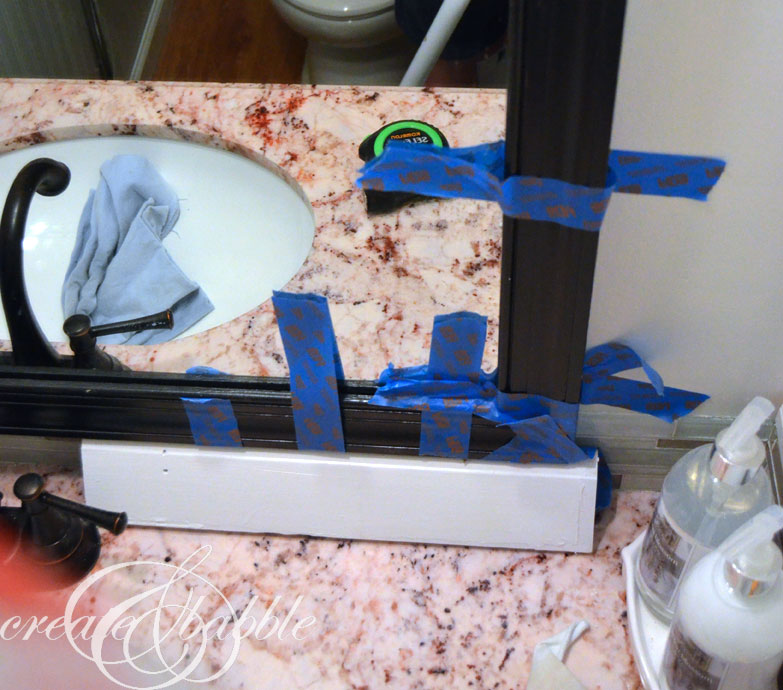 Since there is space between my mirror and sink, I wedged some scrap pieces of wood in that space to keep the frame from slipping while the adhesive dried.
There you have it! An easy way to frame your bathroom mirrors, even if they have clips. A framed mirror looks so much better, don't you think? And it's such an easy DIY.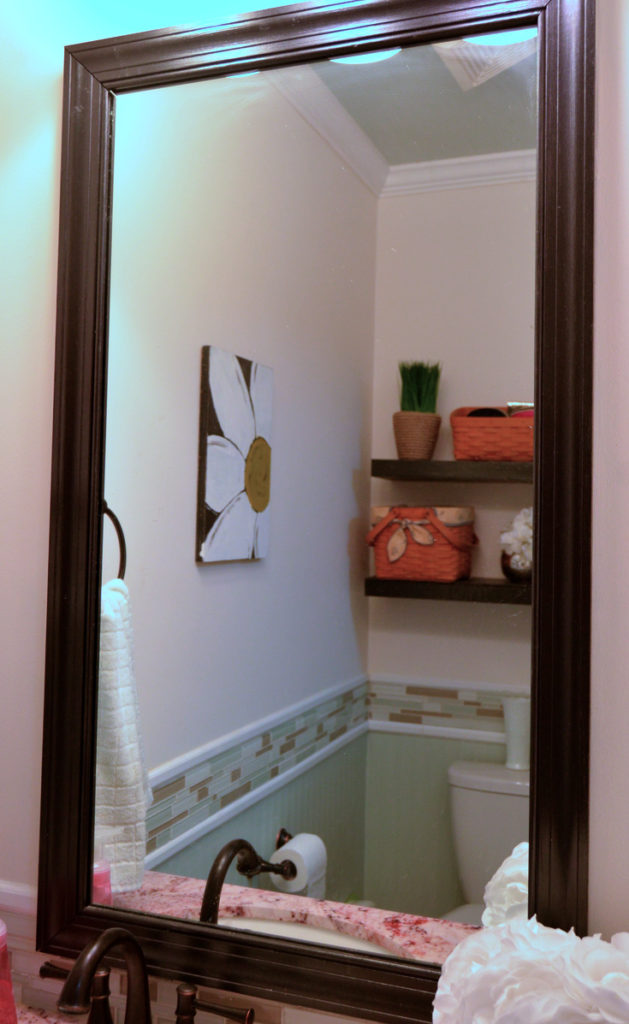 Click here to receive a free printable instruction guide to frame your clipped-in mirror!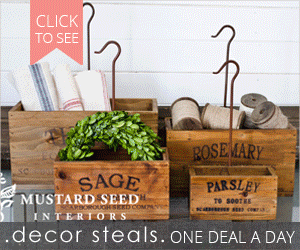 If you liked this easy DIY, here's a few more DIY ideas that I'm sure you may find useful, too: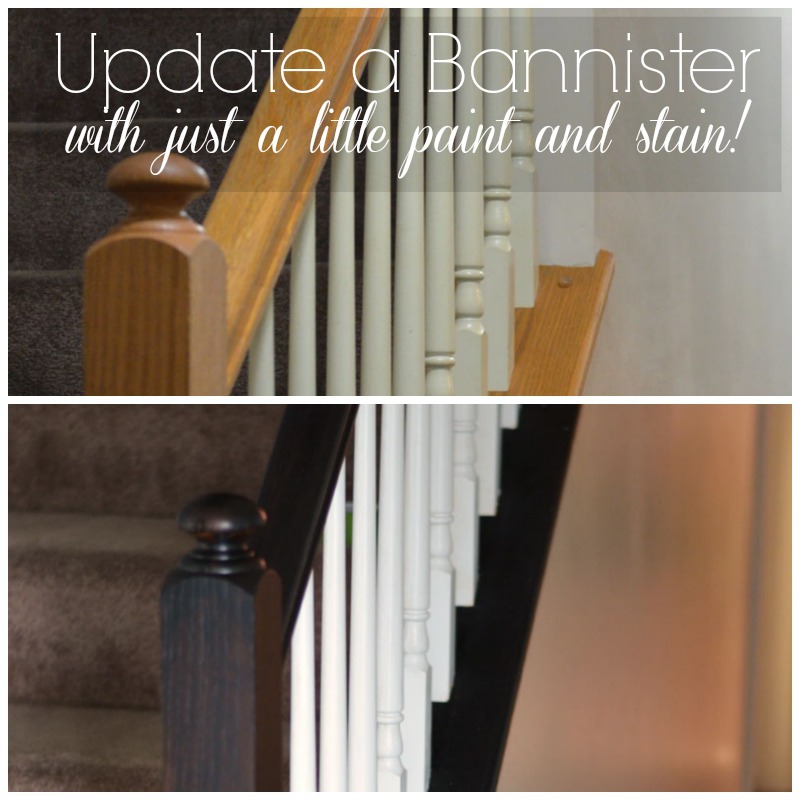 How to Update a Bannister with Paint & Stain.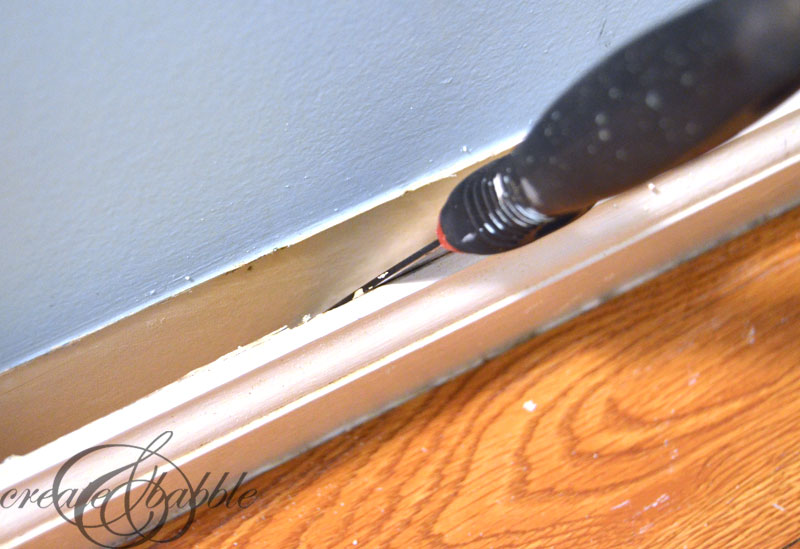 How to easily remove baseboard trim.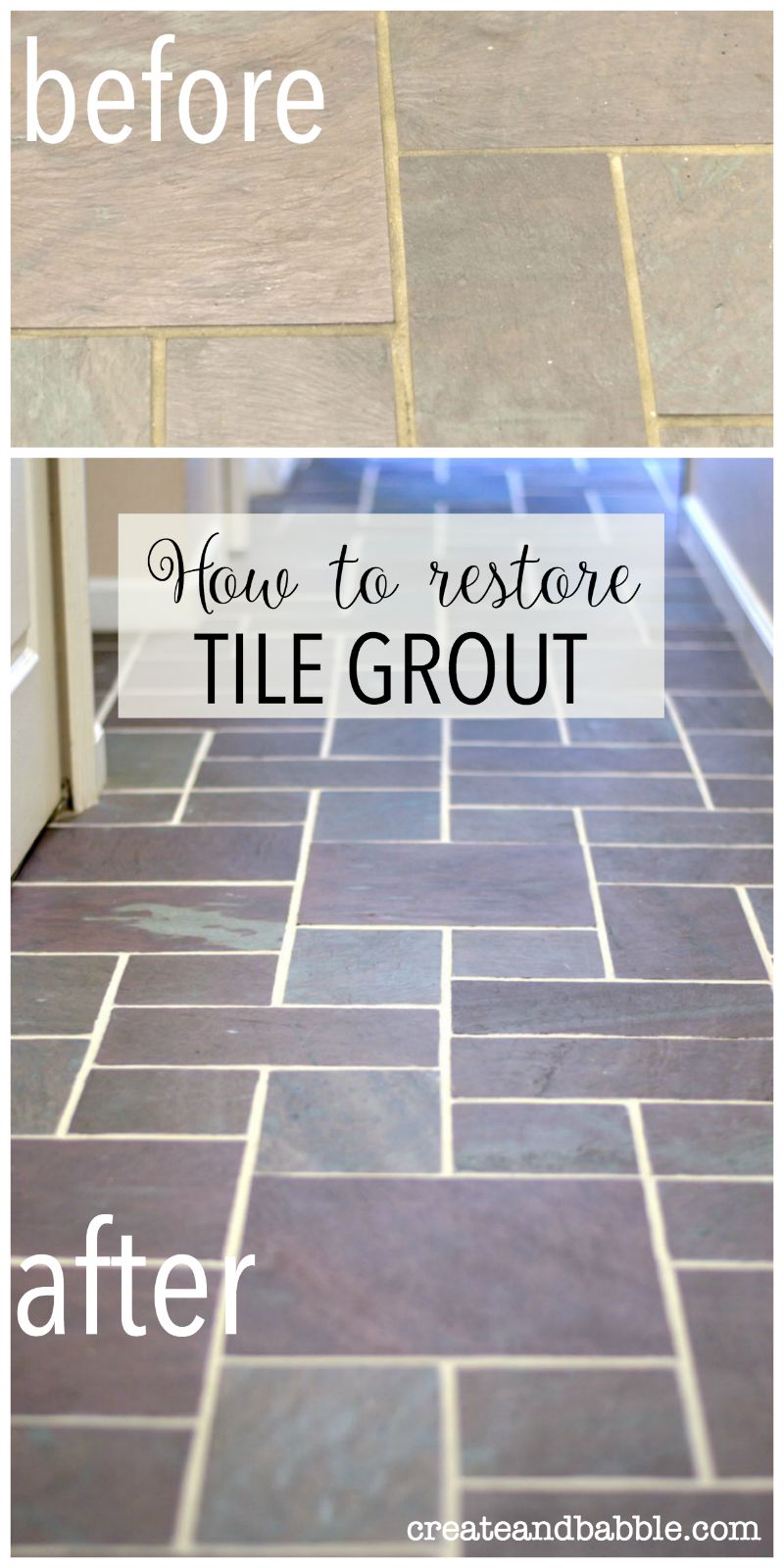 How I got my grout to look like new!
Did you see these two staircase makeovers: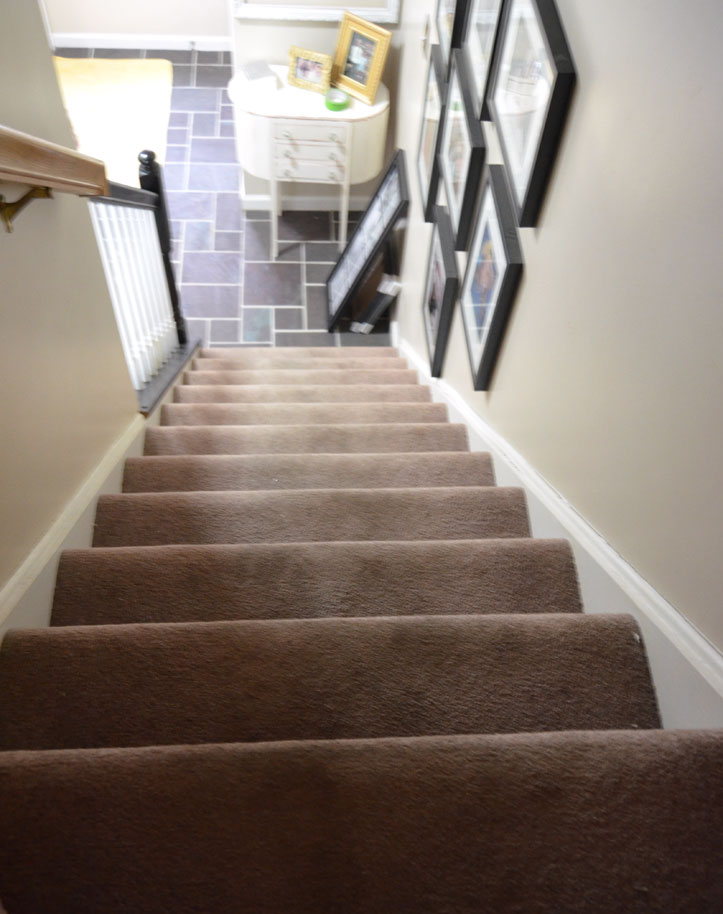 BEFORE
AFTER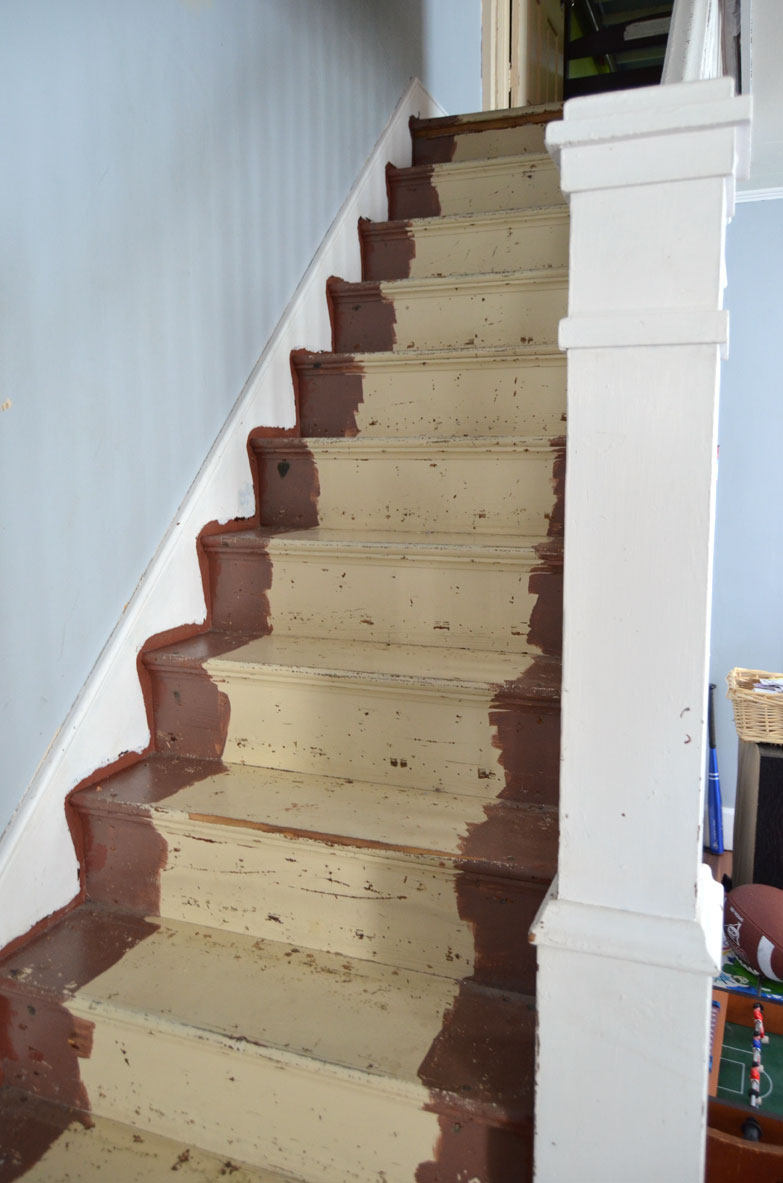 BEFORE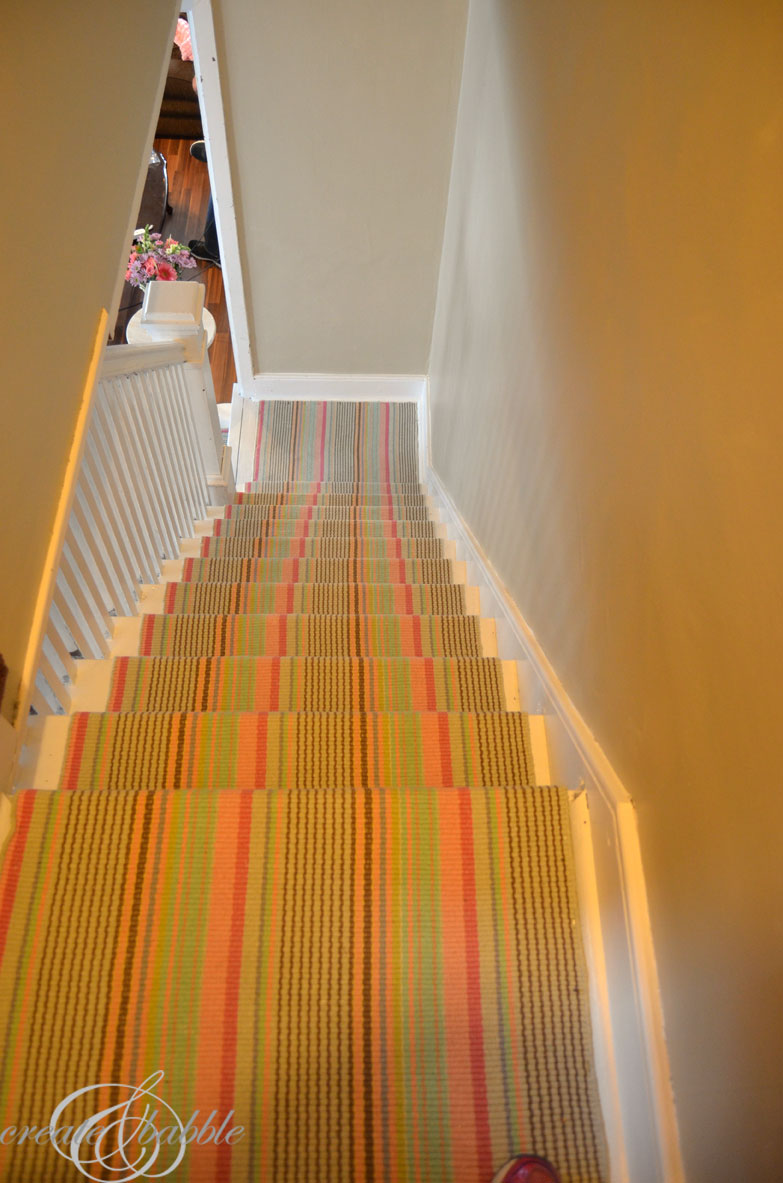 AFTER