Do you recall what the first home makeover project was that you tackled? I don't remember what the first project ever was for me, but in this house, one of the first was the staircase makeover. Pinterest and blogland are full of DIY staircase makeovers. Here are two of mine.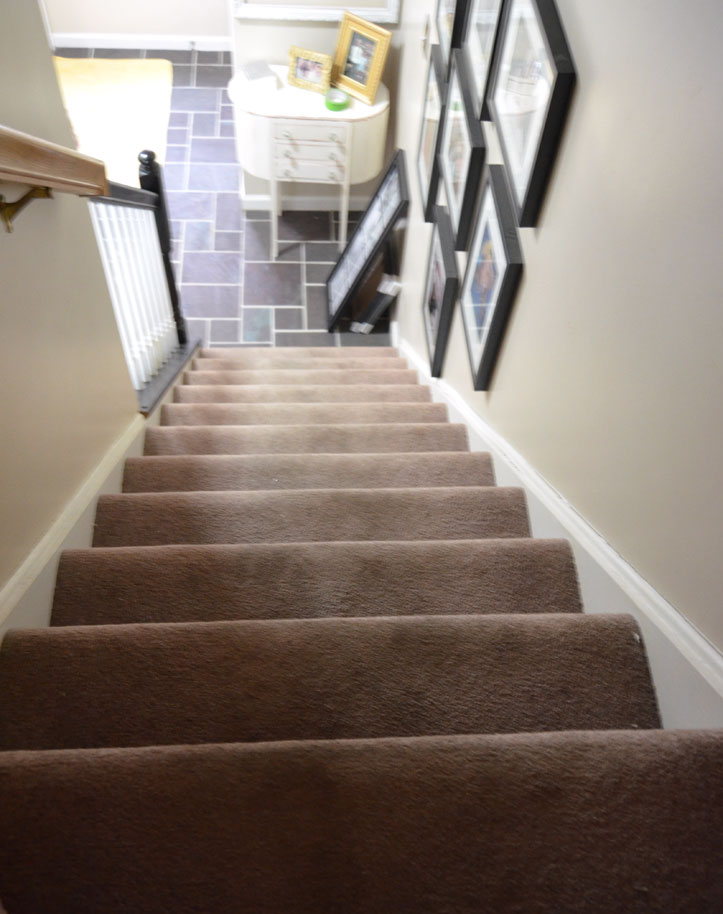 "Before"
It was a typical builder-grade, carpeted staircase.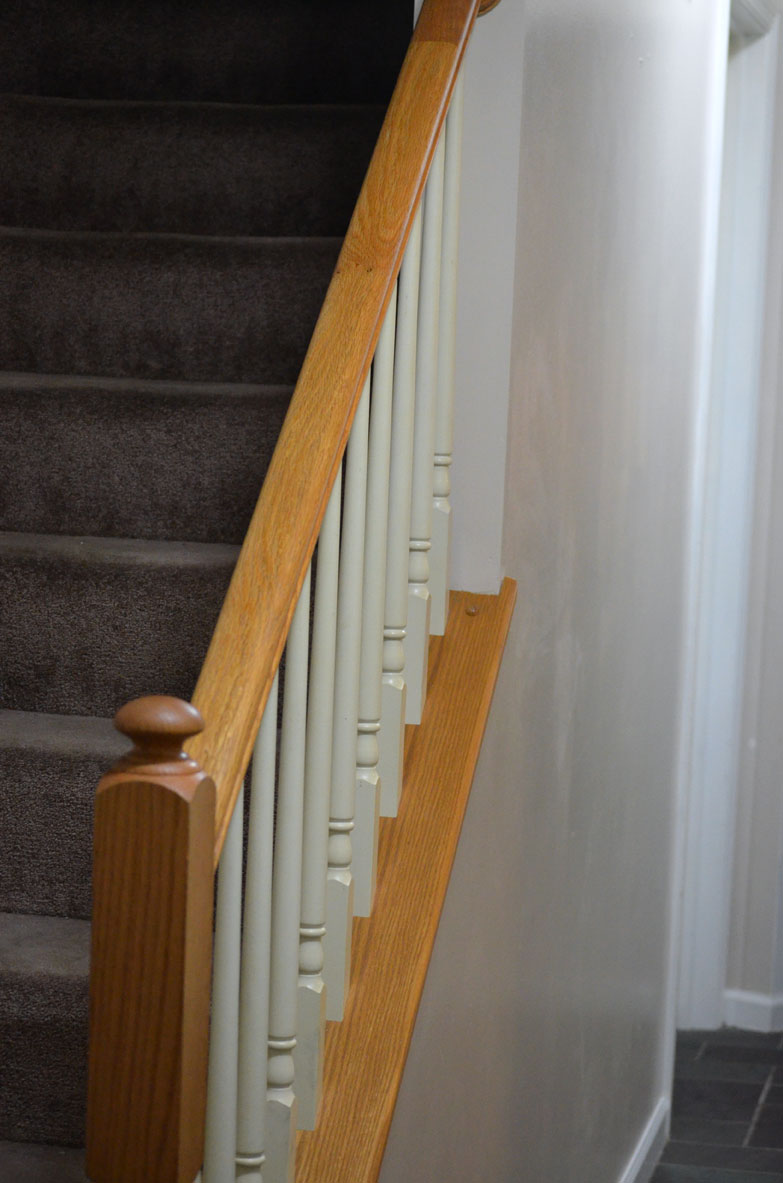 With cream colored spindles and and an oak bannister. A common 90's style staircase.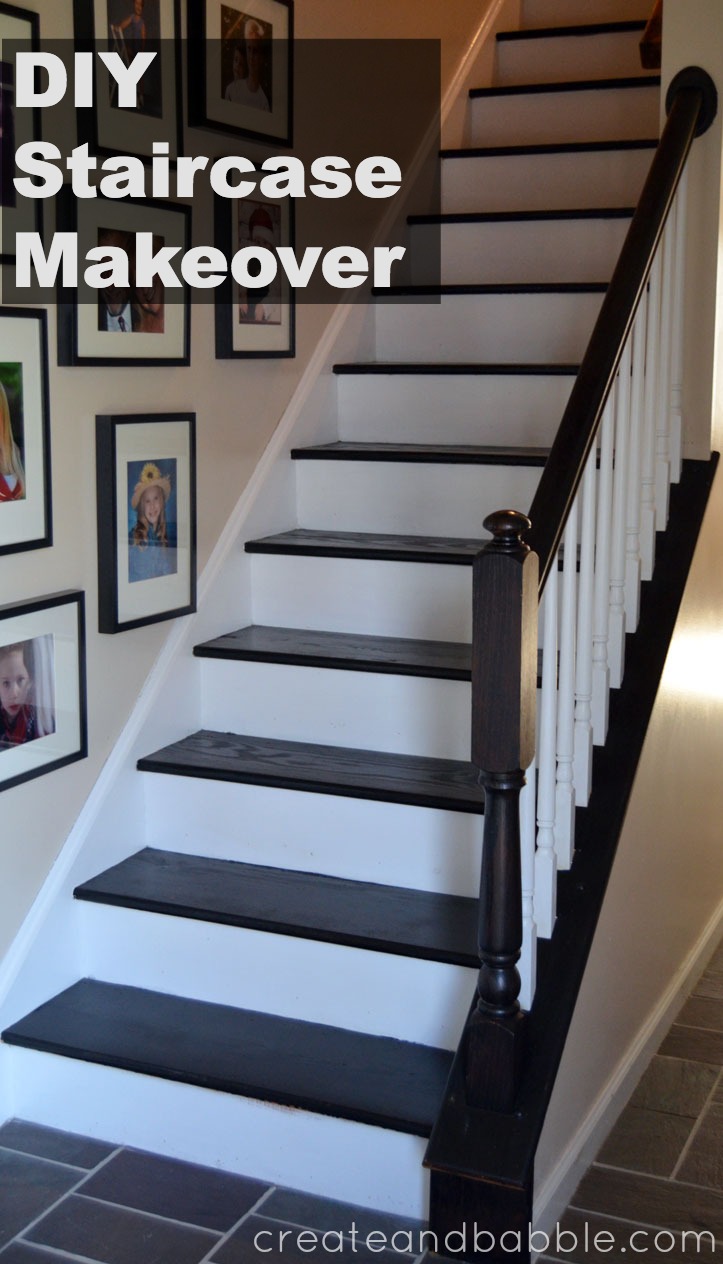 "After"
It's pretty amazing what a huge difference a little paint and stain can make!
The good news is, is that this staircase makeover was not the nightmare project I thought it would be. For the staircase makeover step by steps, click here. And for the details on how I refinished the banister, click here.
There is one more staircase makeover that I tackled. It was a little different.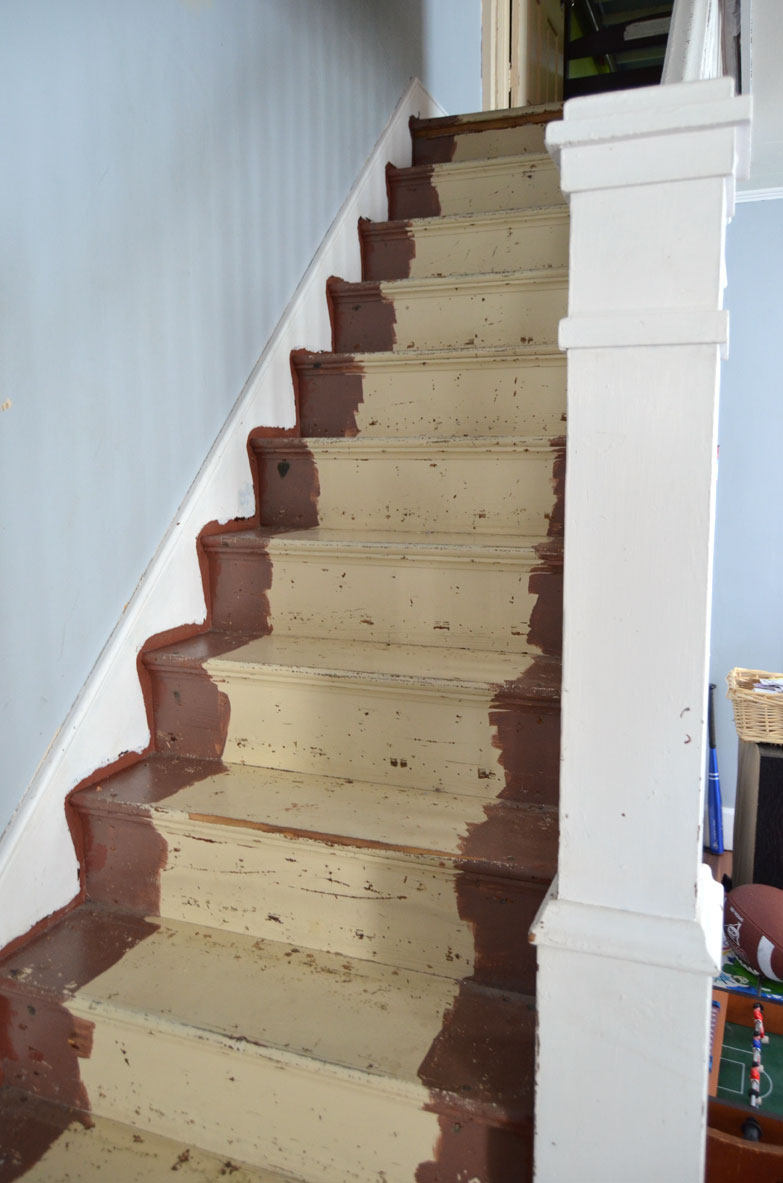 I must have forgotten to take a photo of this staircase before we removed the carpet. Trust me. It didn't look any better ; )
This staircase is in my daughter's home.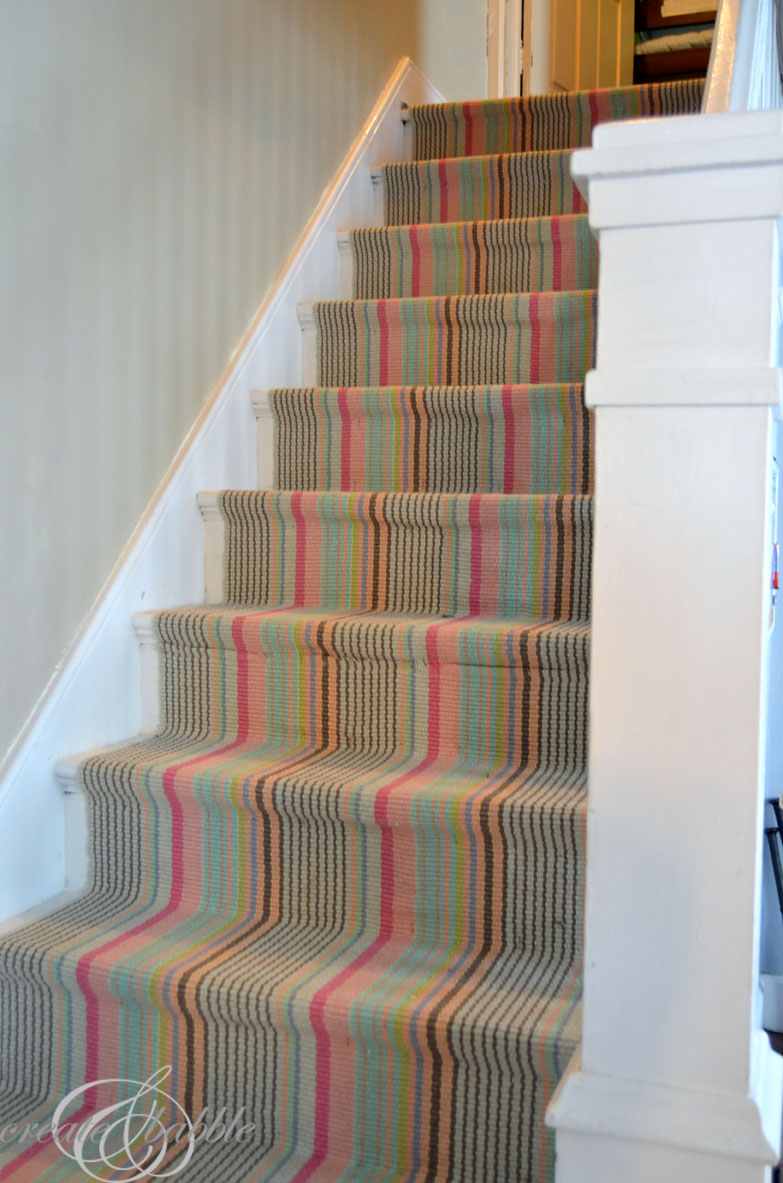 I lovingly called it a "scarecase to starecase" makeover ; ) The full story and details on that staircase makeover can be found here.