Last week I talked about how I renewed the grout of the slate floors in my hallway. I am thrilled with my new-looking slate floor! But it did call attention to the outdated and tired-looking bannister. It screamed to be updated. Take a look at how I updated my bannister in just a couple of evenings with a little stain and paint.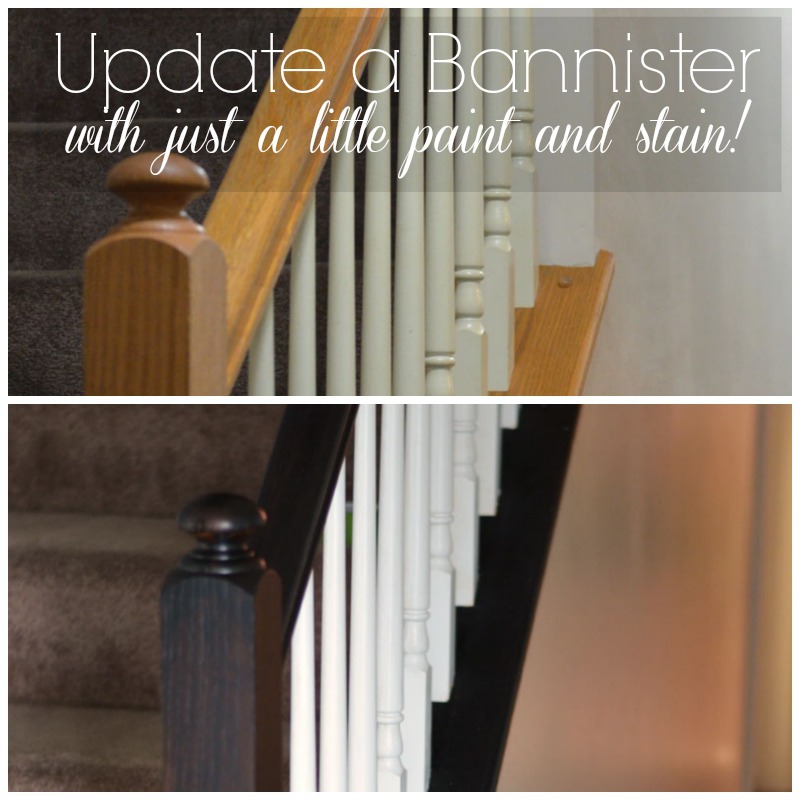 The original finish was a little worn and dated.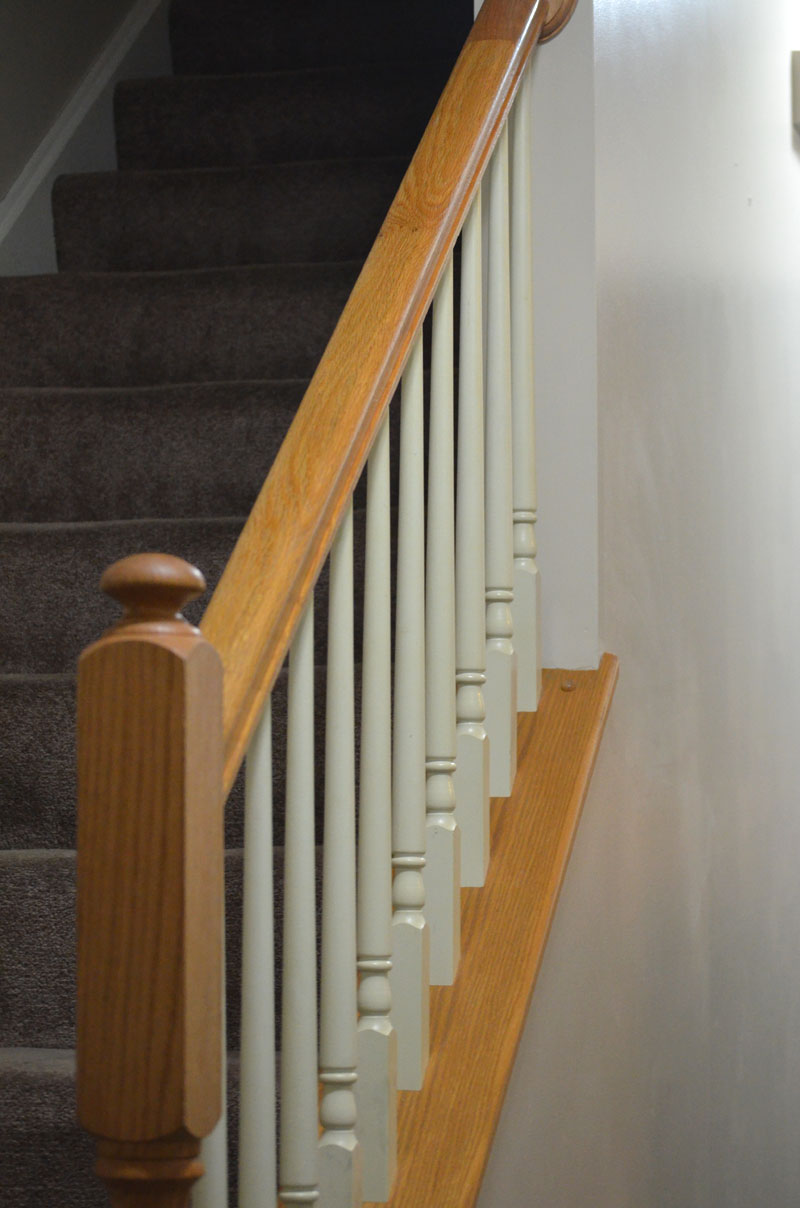 All it needed was a little stain and paint to give it a fresh new look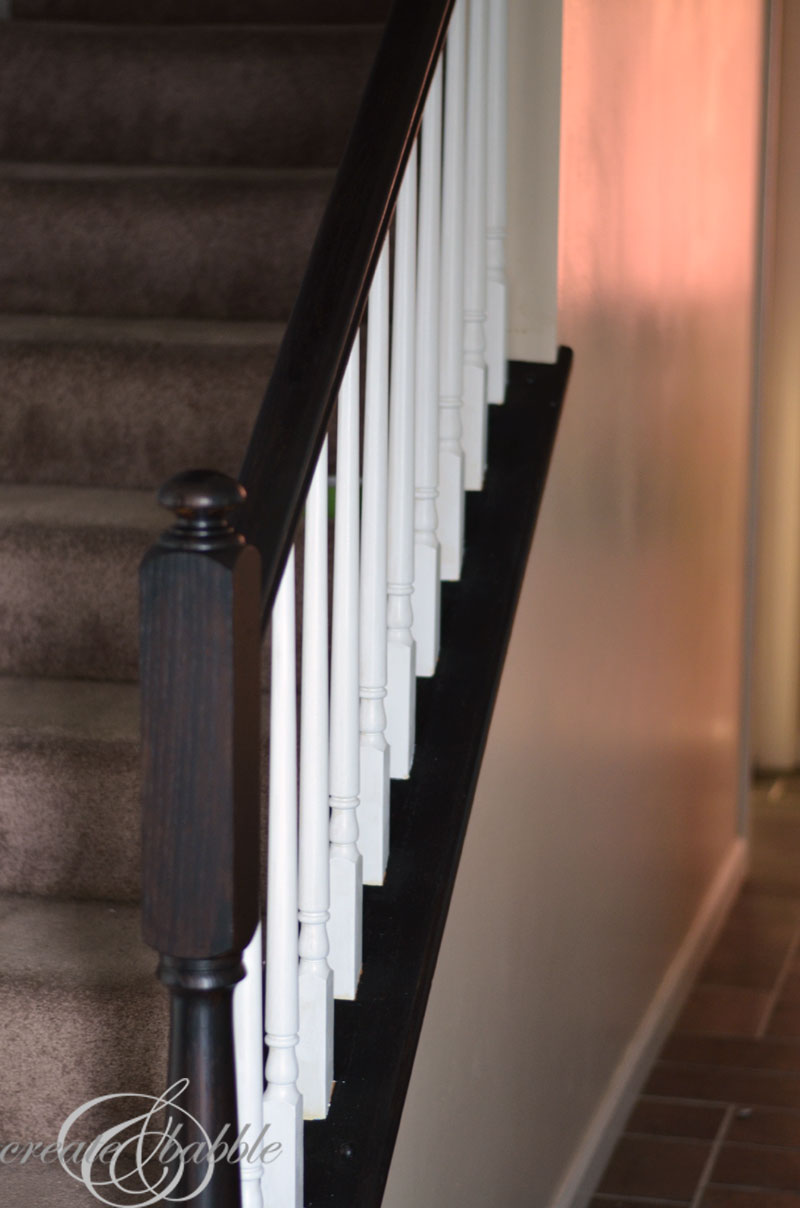 Much better!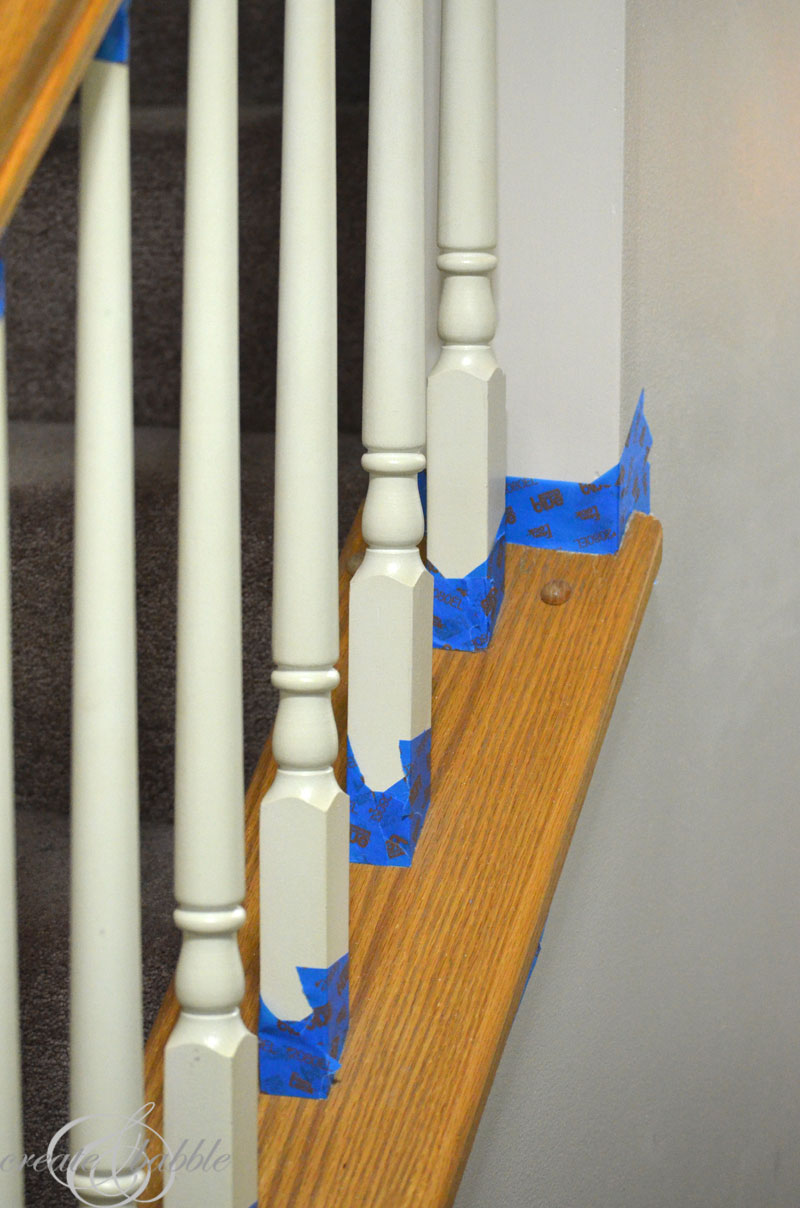 After cleaning the spindles and bannister, I taped off the spindles – I am NOT a good cutter inner, so painter's tape is my friend!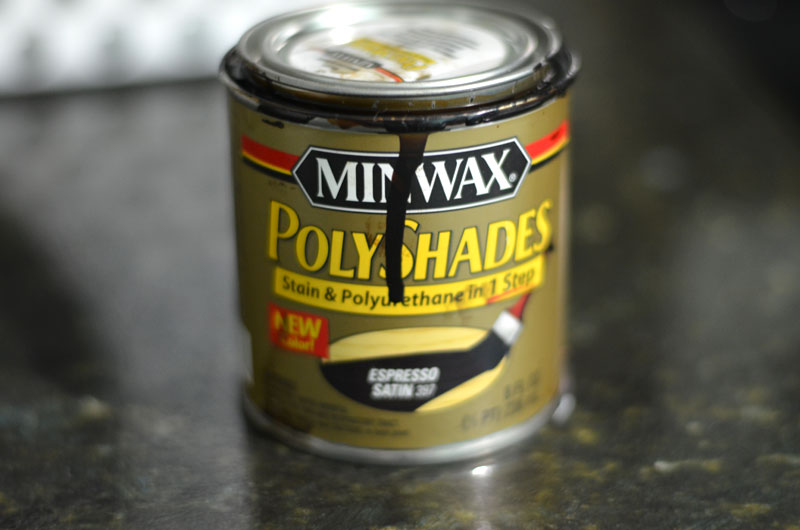 I used Minwax PolyShades in Espresso Satin to get the dark color I wanted.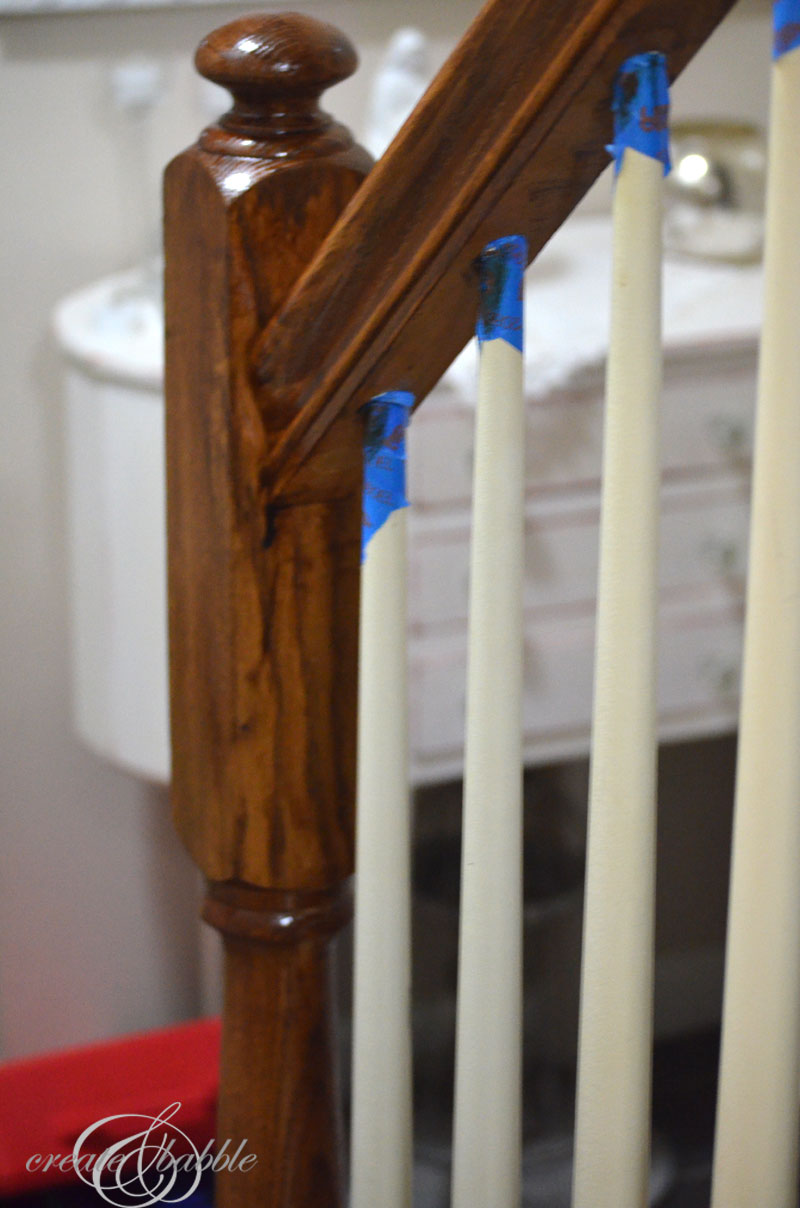 After the first coat was dry (which took about two days), it was clear that I needed a second coat.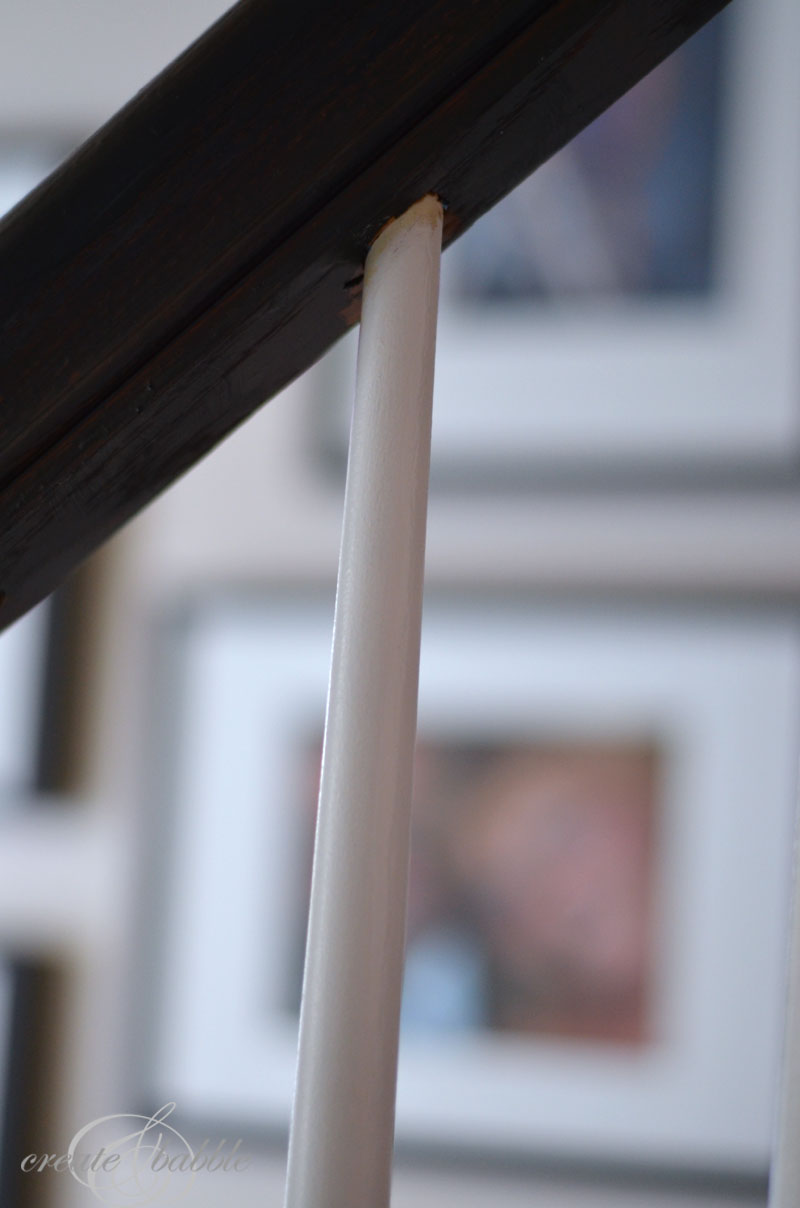 After the stain was good and dry, I painted the spindles with two coats of the white paint that I had leftover from painting the kitchen cabinets. I just love that paint. It's Muralo Ultra Waterborne Semi Gloss Enamel. It dries quickly to a nice, hard finish that's not too shiny.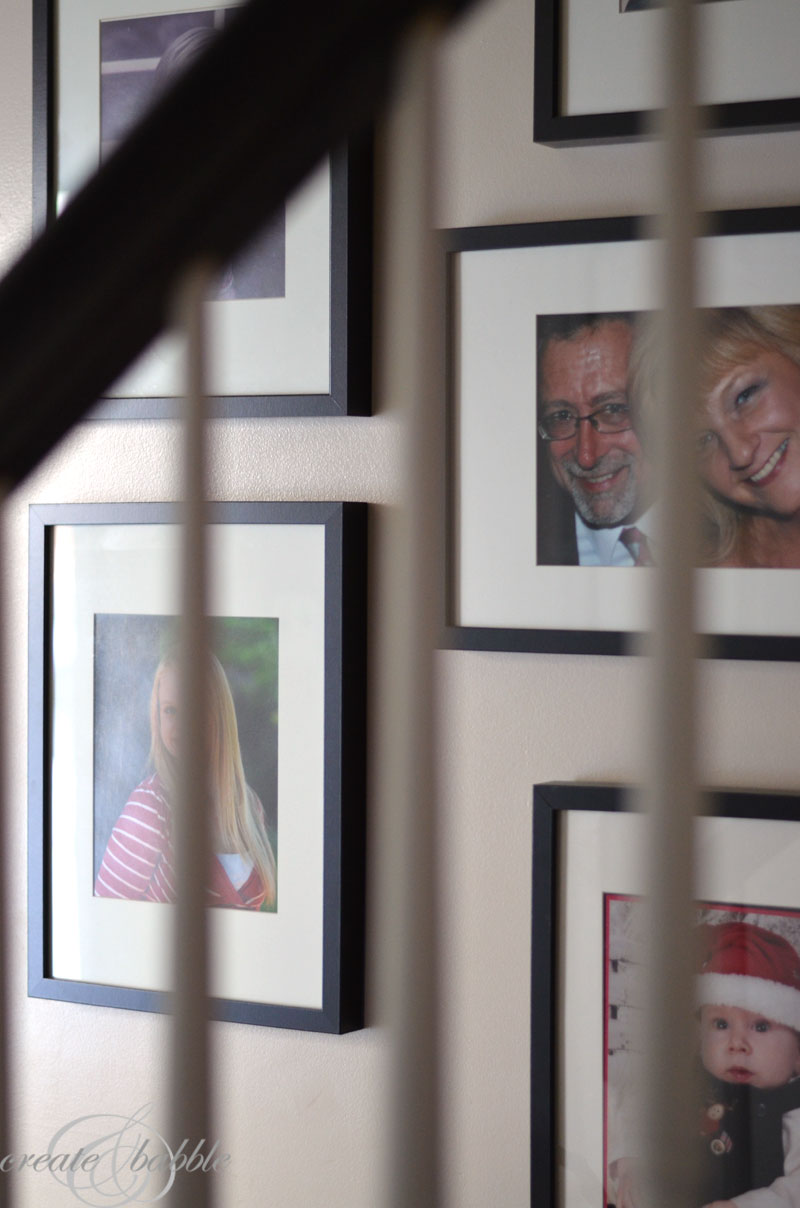 I'm really pleased with the final result. I like how the darker wood and the white spindles tie in with the framed photo gallery on the staircase wall.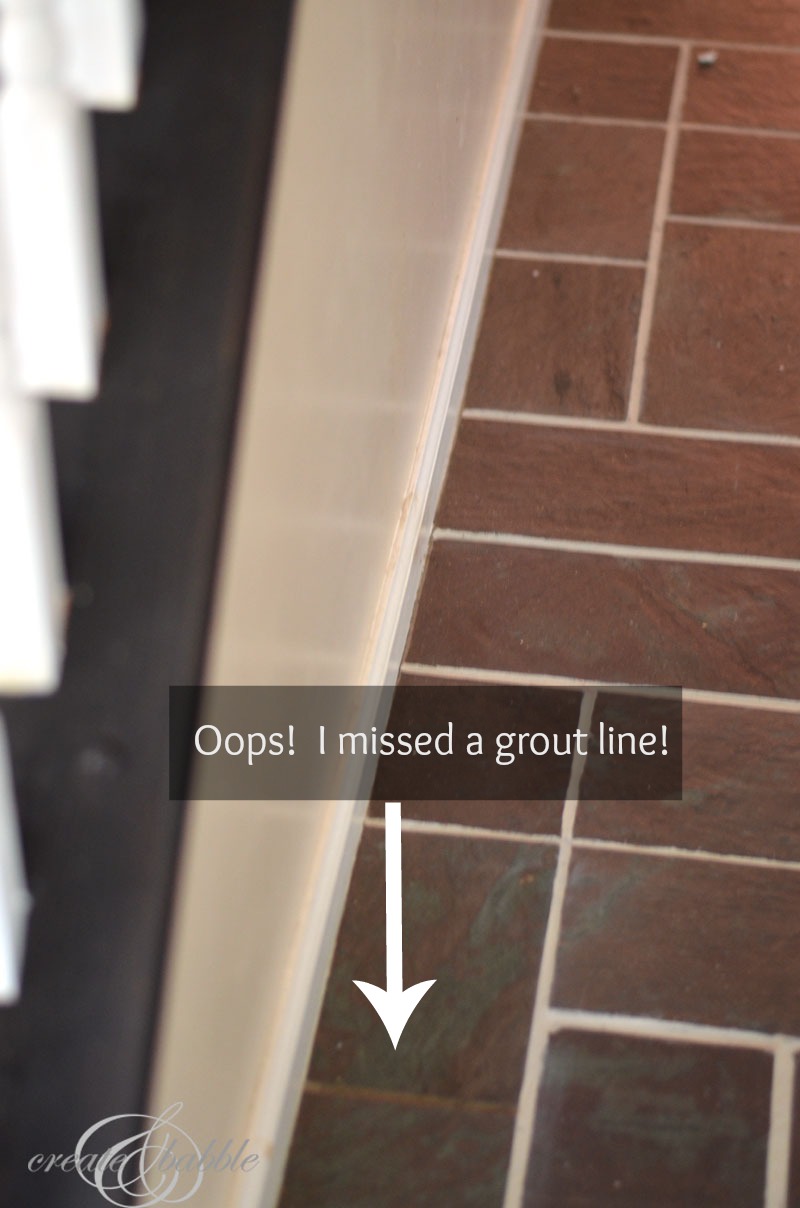 Haha! Look what I noticed when I was taking pictures!
This hallway/staircase project has taken on a life of its own. You know how one thing leads to another. The walls and baseboard need painted and I'd like to replace the ceiling light fixtures. And those carpeted stairs?? I think that carpet has got to go.
Tell me, what have you updated in your home that lead to another project? Does it ever end???