Hello again, everyone!
For the past couple weeks, I've been sharing my adventures in foods I've never made before.
First up was Gumbo.  Next was Gnocchi.  And this week?
Well…
It was GOING to be sourdough bread, but since I have never made sourdough bread before, I didn't realize I needed to start a week ago.
If it's any consolation, here is Day 1 of my sourdough starter: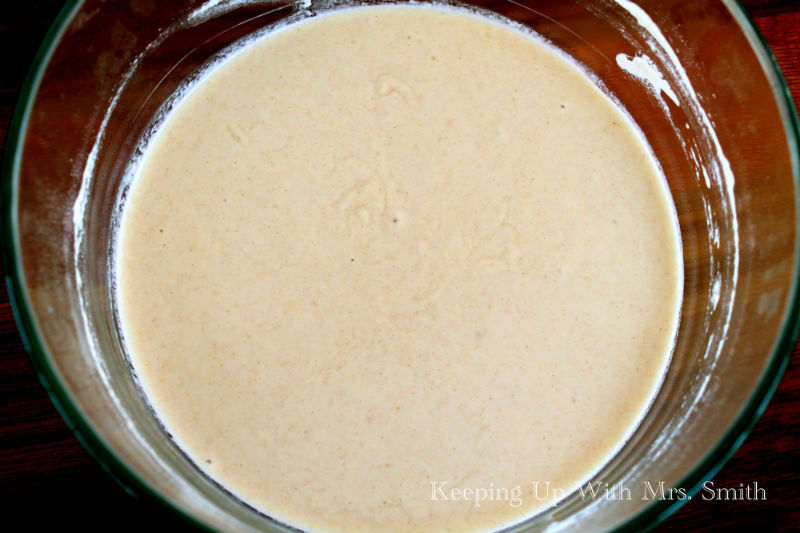 (Wish I could say I've never made…a mistake. haha!)
After all that misunderstanding I sure could use a cup of tea.
Homemade chai tea, to be exact.  It's something I make all the time!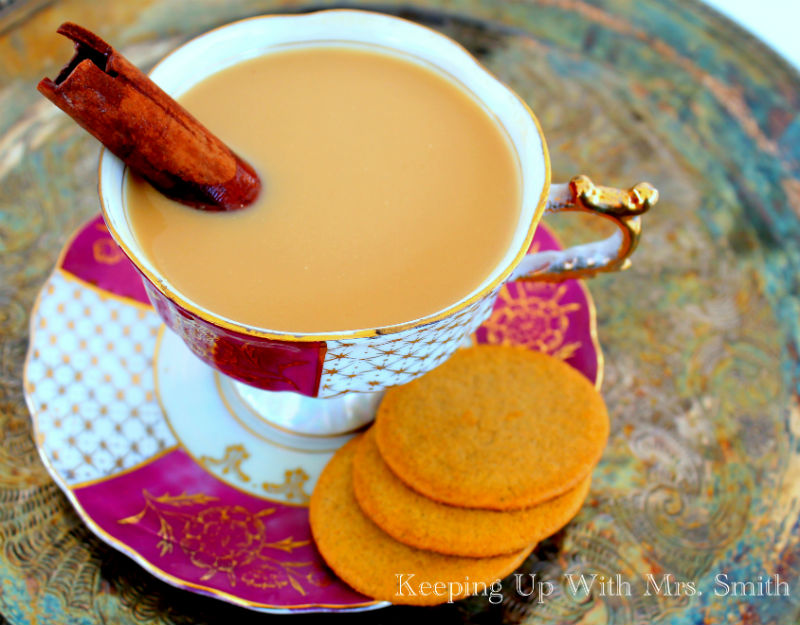 Many moons ago, I found this recipe on an old Food Network Show called Cooking Thin with Kathleen Dealemans.
Intrigued by all the lovely spices involved (cardamom, fennel, cloves, peppercorns, cinnamon) I immediately went out and bought all of the ingredients to make my own chai.
If you're not used to cooking with fennel or cardamom, have no fear.  This recipe is super easy!
All you do is boil the spices, add the tea, then steep, strain and serve.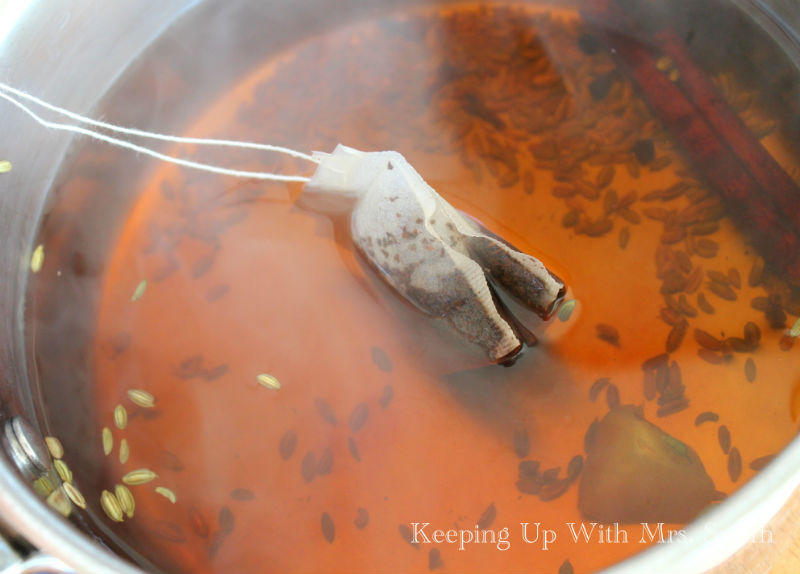 A NOTE ON SPICES:
Whole spices can be pricey.  Fortunately, they are super cheap at health food stores (i.e Natural Grocers or Whole Foods) where they are sold in bulk.  Instead of shelling out $11 for a fancy glass jar of cardamom pods, I spent $1 on couple tablespoons which is more than enough for me.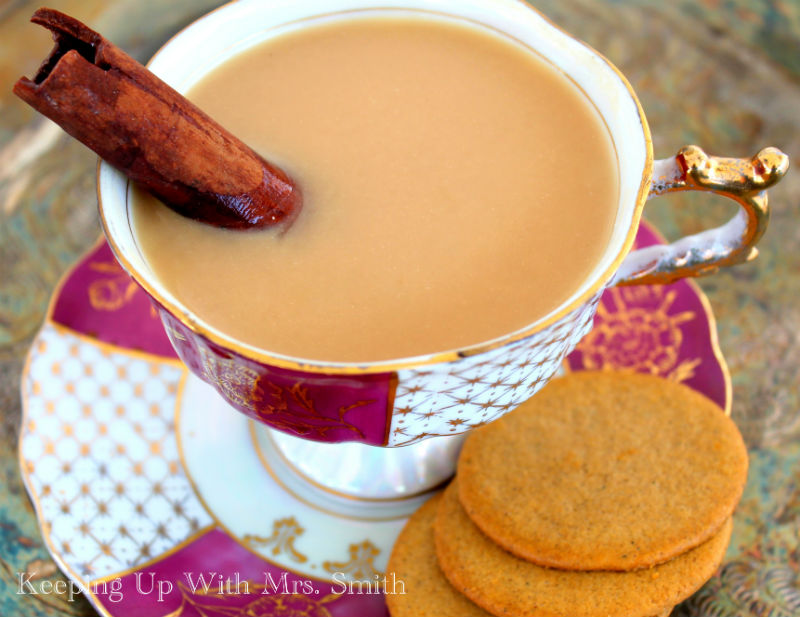 Before I found this recipe, I used to buy cartons of Tazo Chai.
Not anymore.  This blend is just right. 
(Though I have tweaked a few ingredients.  The original called for half the ginger, double the sugar and loose leaf tea which I almost never have.)
Hope you enjoy!
Homemade Spiced Chai 
(Adapted from recipe by Kathleen Daelemans)
Makes 4 cups
4 cups cold water
1/2″ piece ginger, peeled
4″ cinnamon stick
1/2 Tablespoon fennel seeds
3 green cardamom pods
6 whole cloves
3 black peppercorns
2 bags Earl Grey tea
1 tablespoon packed brown sugar
1 cup coconut milk or your favorite milk
Pour water in a 3-quart saucepan and add ginger and all the spices.  Bring to a boil over medium-high heat and boil for 10 minutes.
Turn off heat and place teabags in the water.  Steep 5 minutes.
Strain tea and pour back in the saucepan.  Stir in the sugar and milk and reheat.  Serve hot.