Anyone that really knows me knows that my guilty pleasure is Starbucks Chai Tea Latte. The problem is the calories. Even with fat-free milk. But I found a lower calorie way to enjoy my favorite hot beverage. And then I discovered a way to make it even more enjoyable by making it into a RumChata Spiced Chai Latte for a once-in-a-while treat!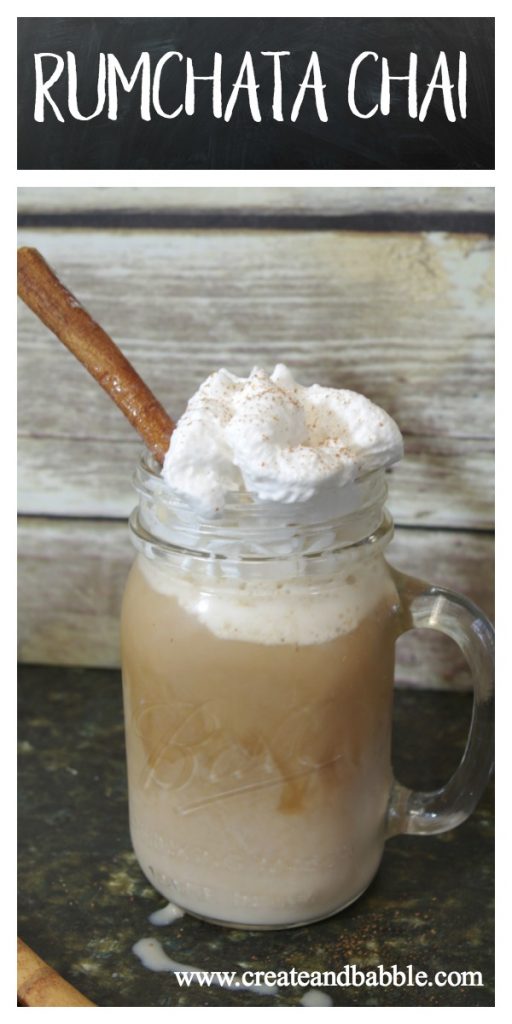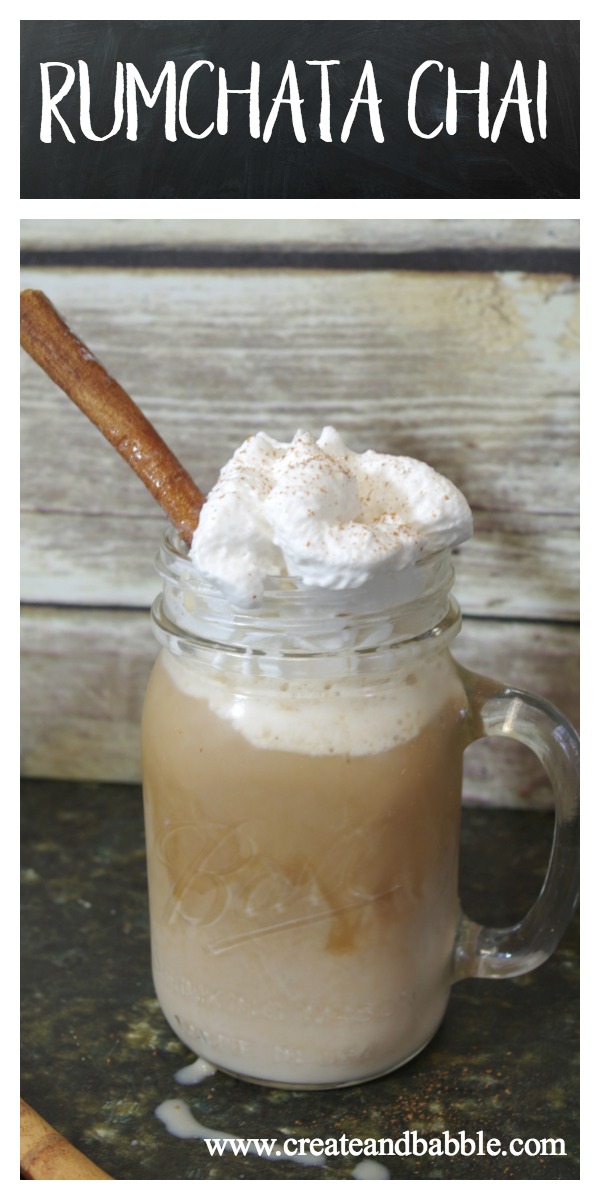 Today we are continuing our Fall Cocktail series with some of my best blogging buddies. Be sure to read all the way to the bottom to see their Fall Cocktail ideas. But first here is how I made RumChata Spiced Chai Latte.
Quite by accident, I discovered that Tazo makes a skinny version of their Chai Tea that has 40% fewer calories than their regular chai. If I mix it with sugar-free almond milk I have a healthier alternative to my high-calorie Starbucks Chai Tea Latte. You can also make Chai Tea using this recipe.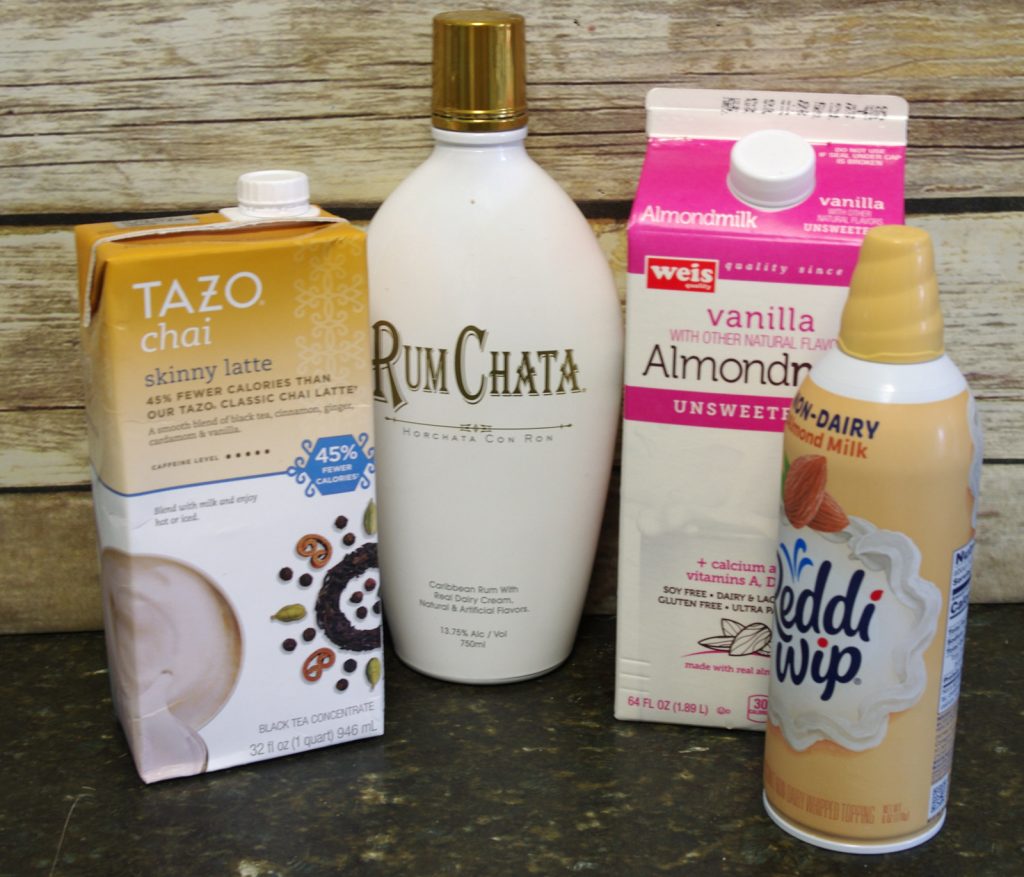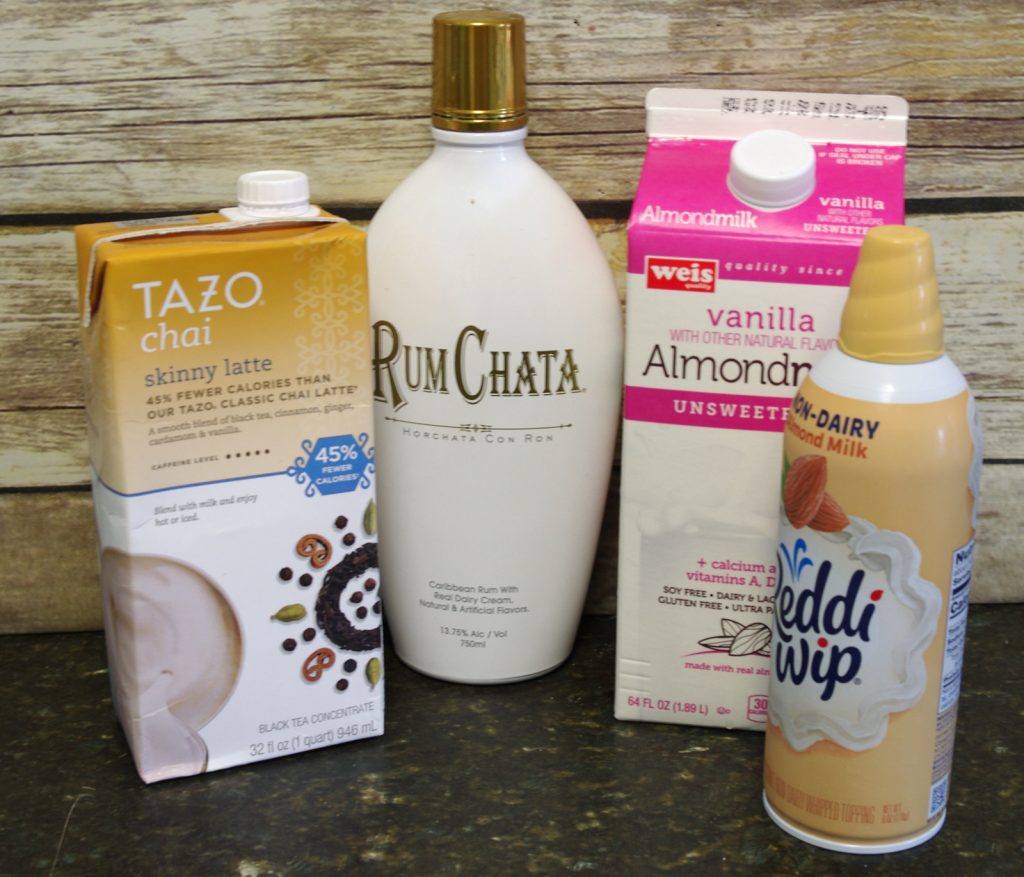 And if I add in some RumChata I have a delicious RumChata Chai!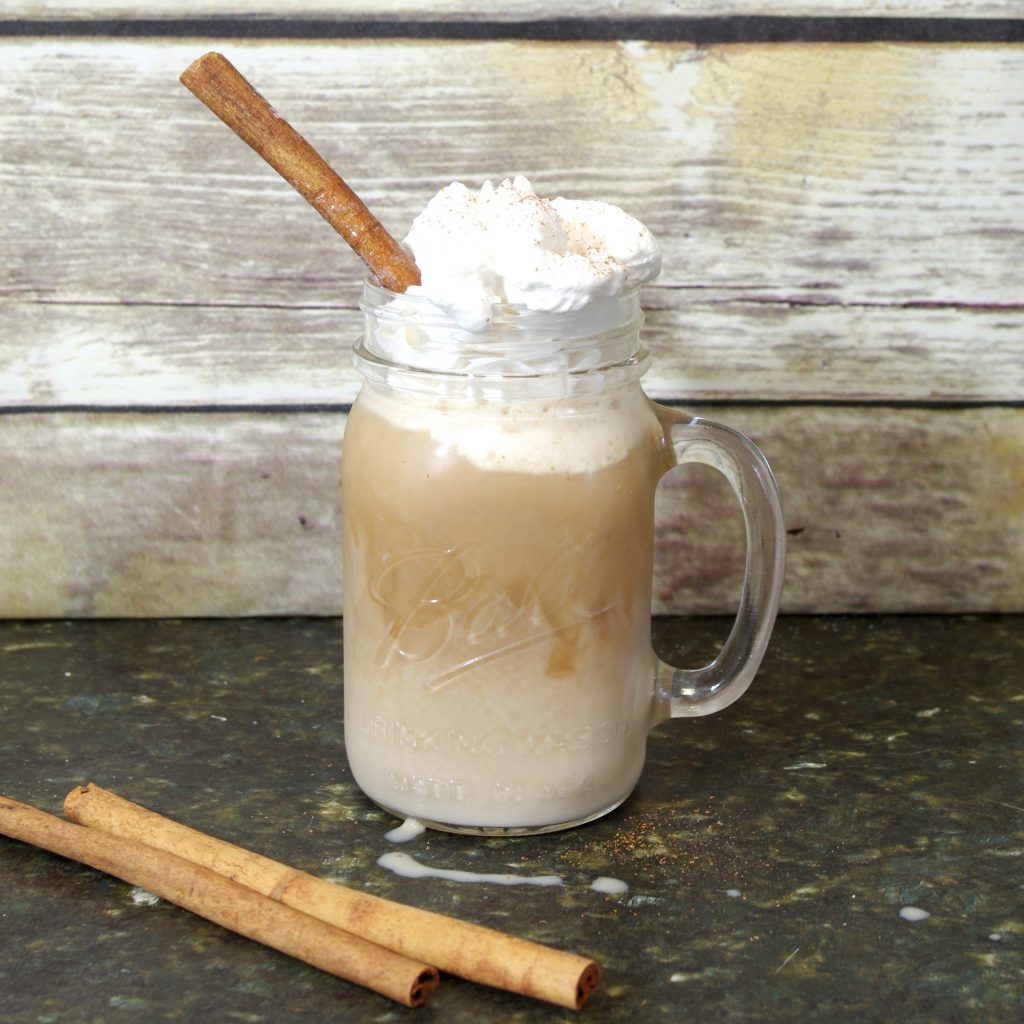 There's really no recipe to make this. You simply add one part Rum Chata to three parts of prepared chai. (I make the Chai first and heat it up and then add the Rum Chata.)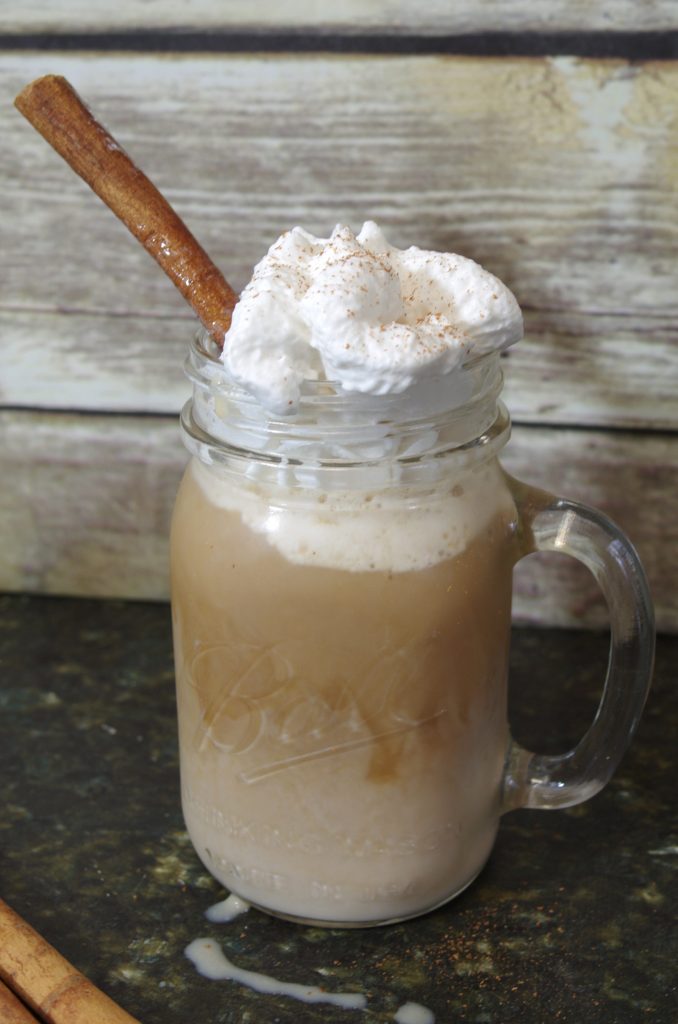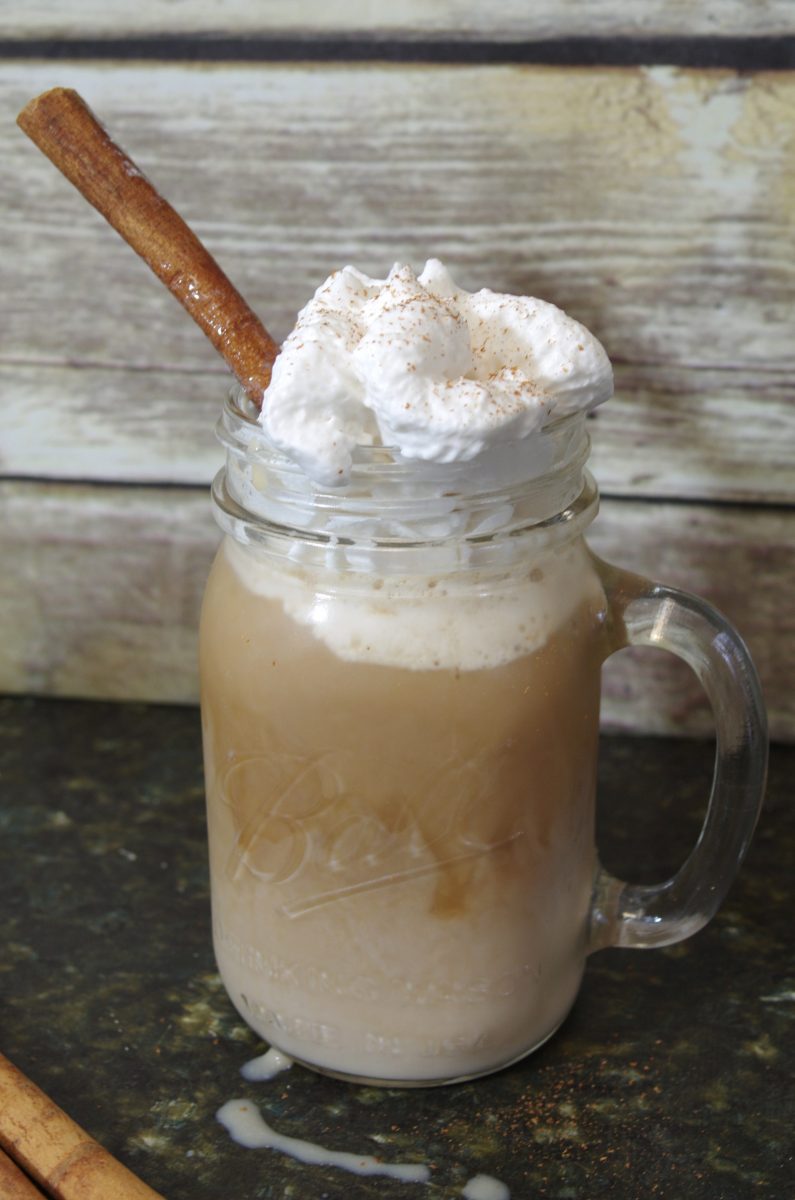 To make it extra fancy, I added whipped cream sprinkled with freshly grated cinnamon. The whipped cream is Reddi Whip made with Almond Milk!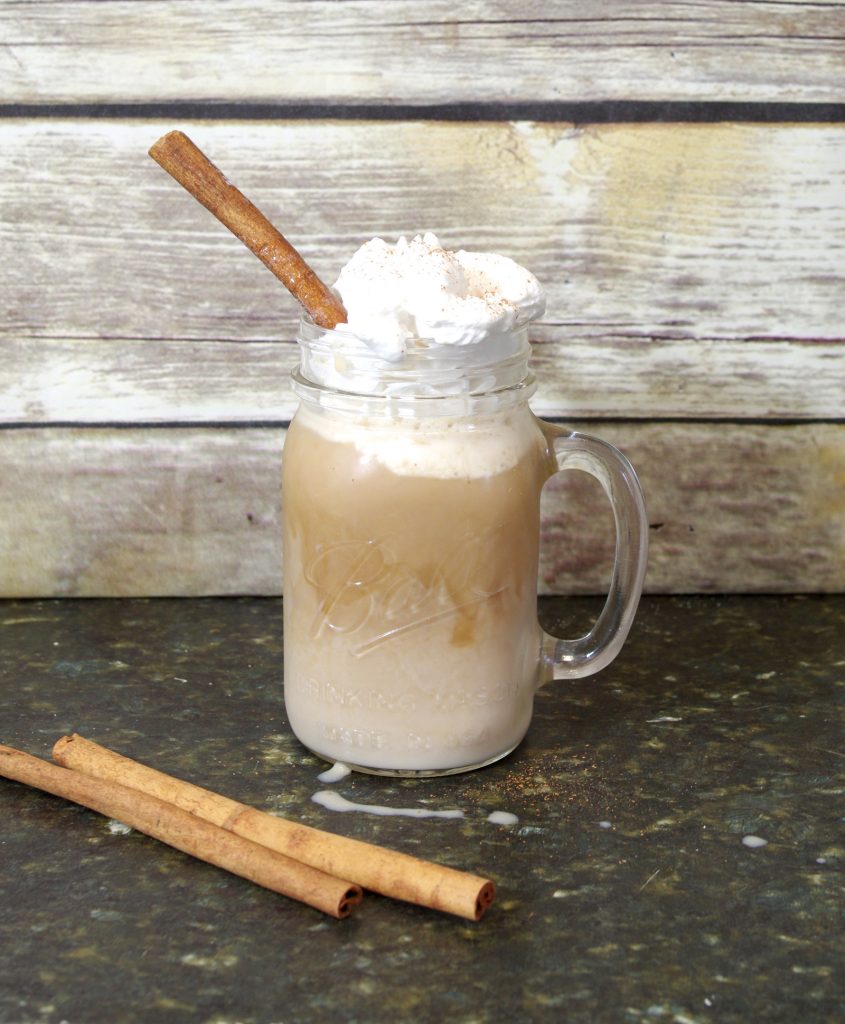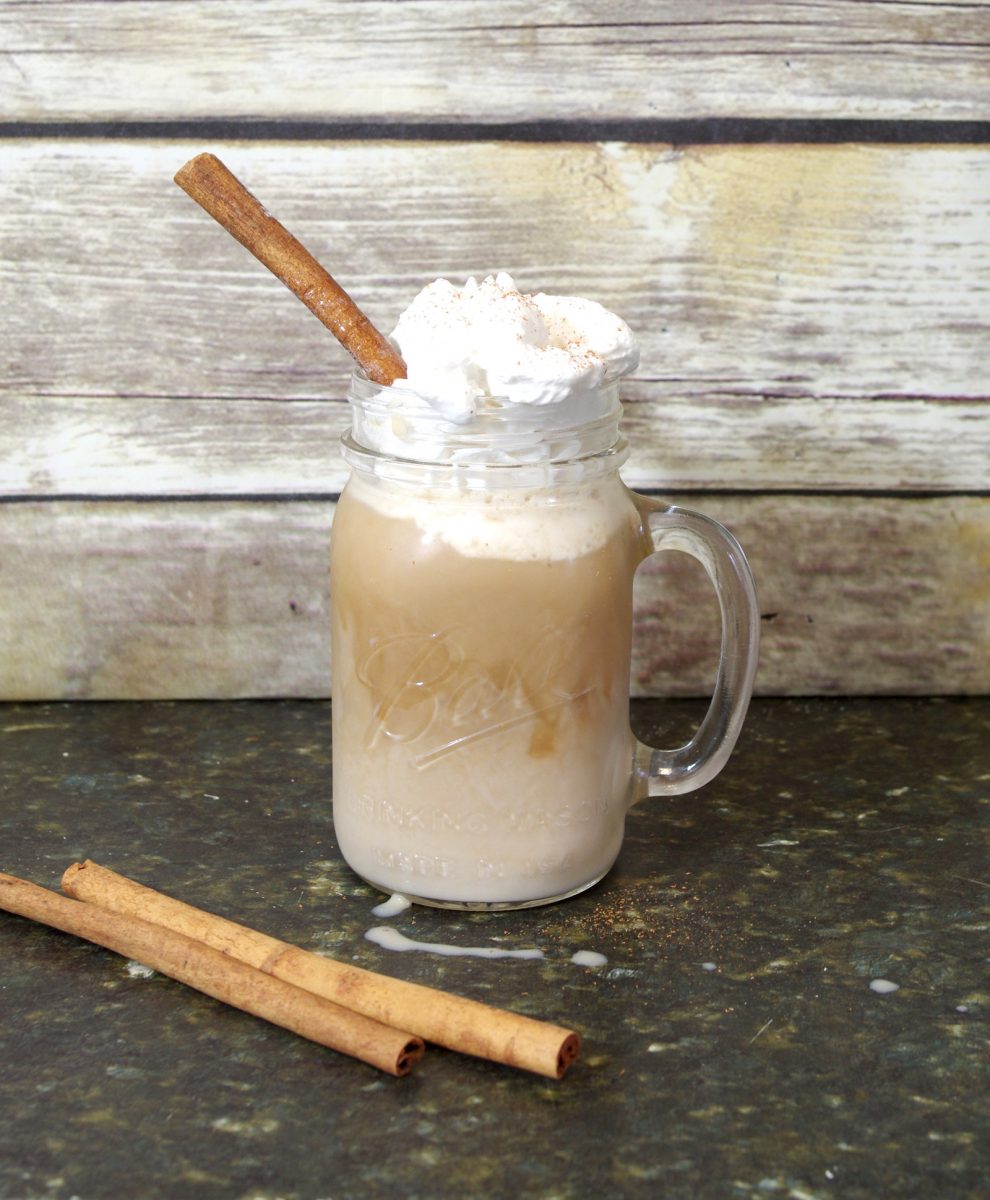 It tastes as good as it looks! You have to try it.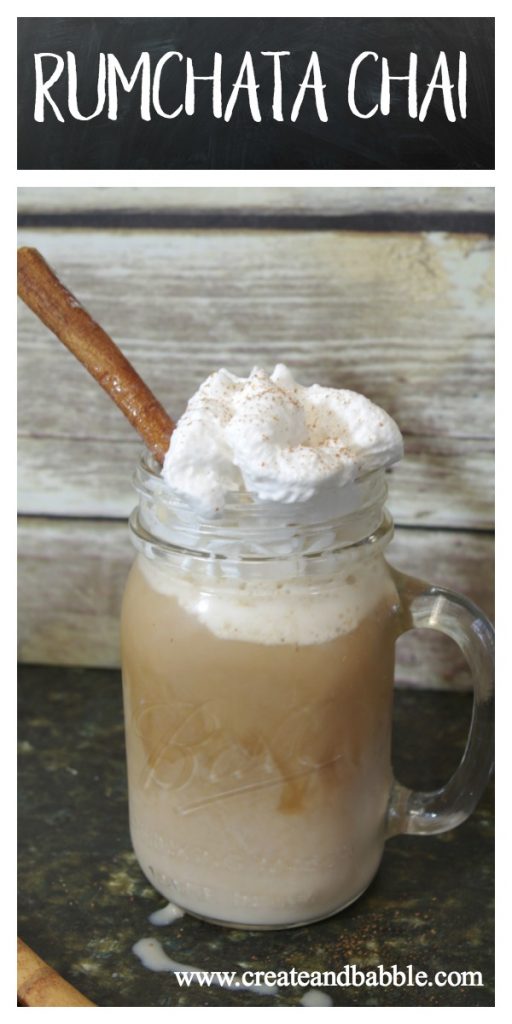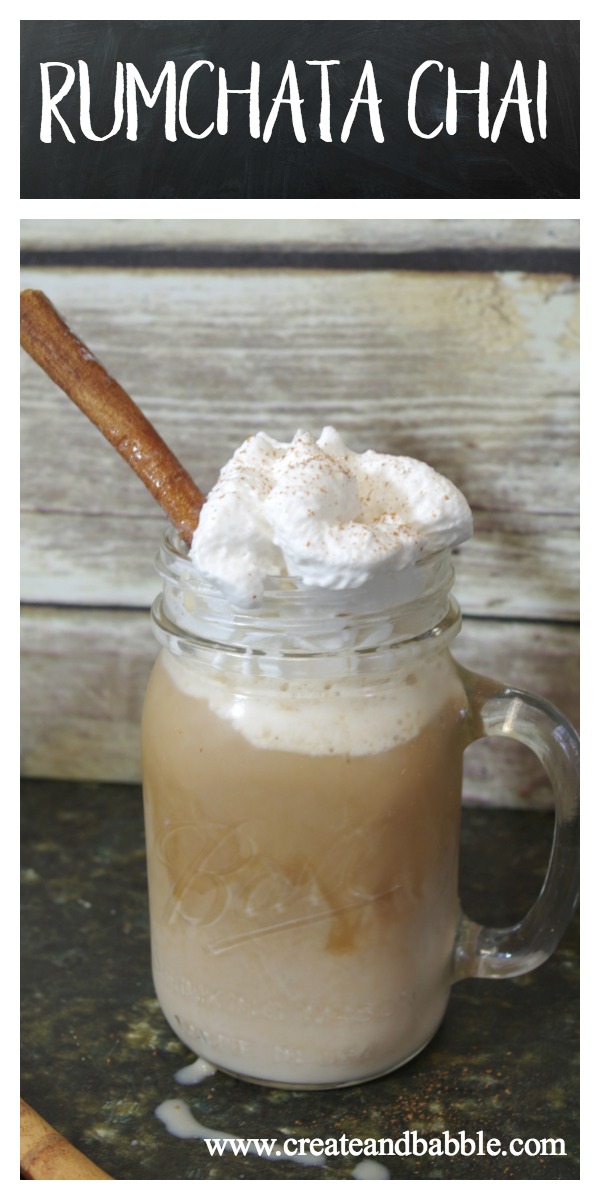 Now let's see the Fall Cocktails that my friends have made:


Caramel Apple Martini from Weekend Craft • Candy Corn Infused Vodka from Daily DIY Life • Pumpkin Pie Martini from Happy Go Lucky • Caramel Irish Cream Hot Chocolate from Red Cottage Chronicles • Mulled Apple Cider from Creative Ramblings  • Apple Cinnamon Hard Cider from Michelle James Designs • Spiked Kahlua Shake from Upright and Caffeinated • Pumpkin Pie Martini from Our Crafty Mom