I can't wait to show you my decorating dilemma solution! First the dilemma: there's this eyesore in my living room. Do you know what a big, ugly, subwoofer looks like? No? Let me show you.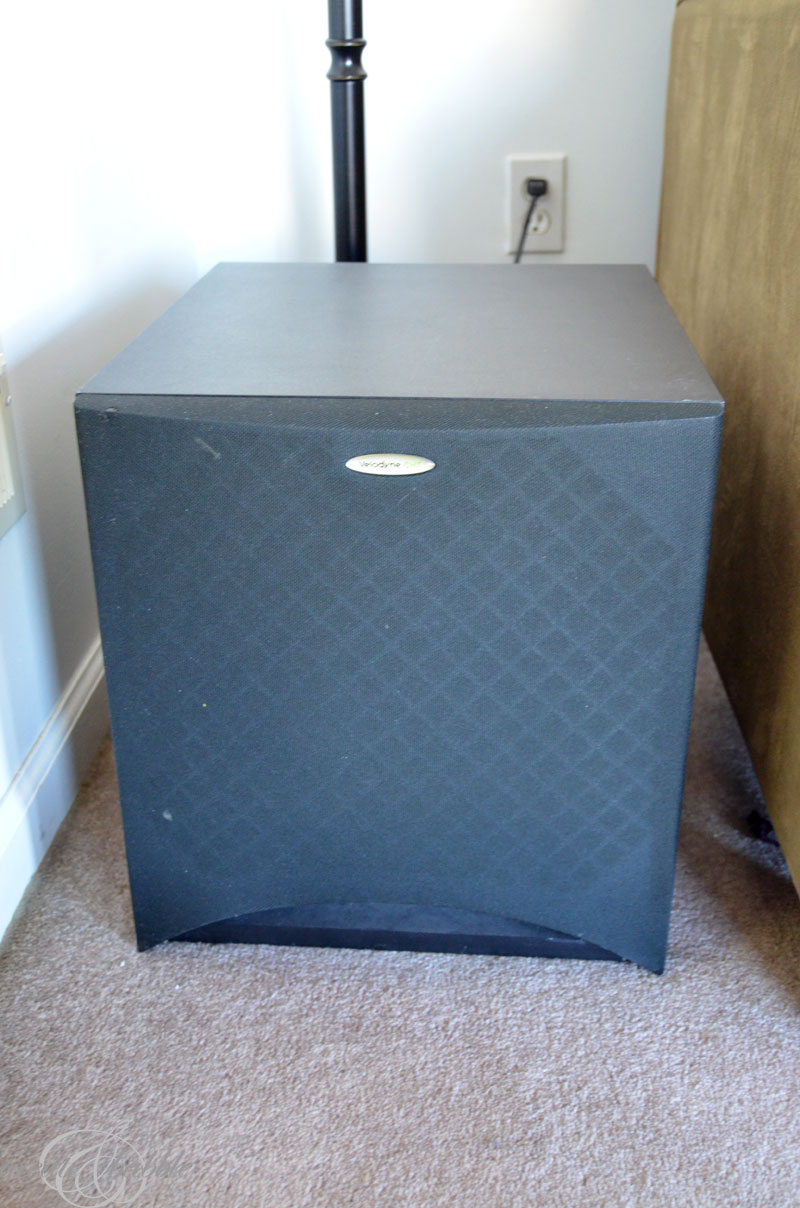 Don't ask me what it does. I don't know. And I don't really care. I just know that it has to be there. It belongs to Dan. Who belongs to me. And that's how this ended up in my living room causing a little bit of a decorating dilemma. As you can see, it's not high enough to be an end table. It just sits there taking up valuable real estate in the living room. Until now.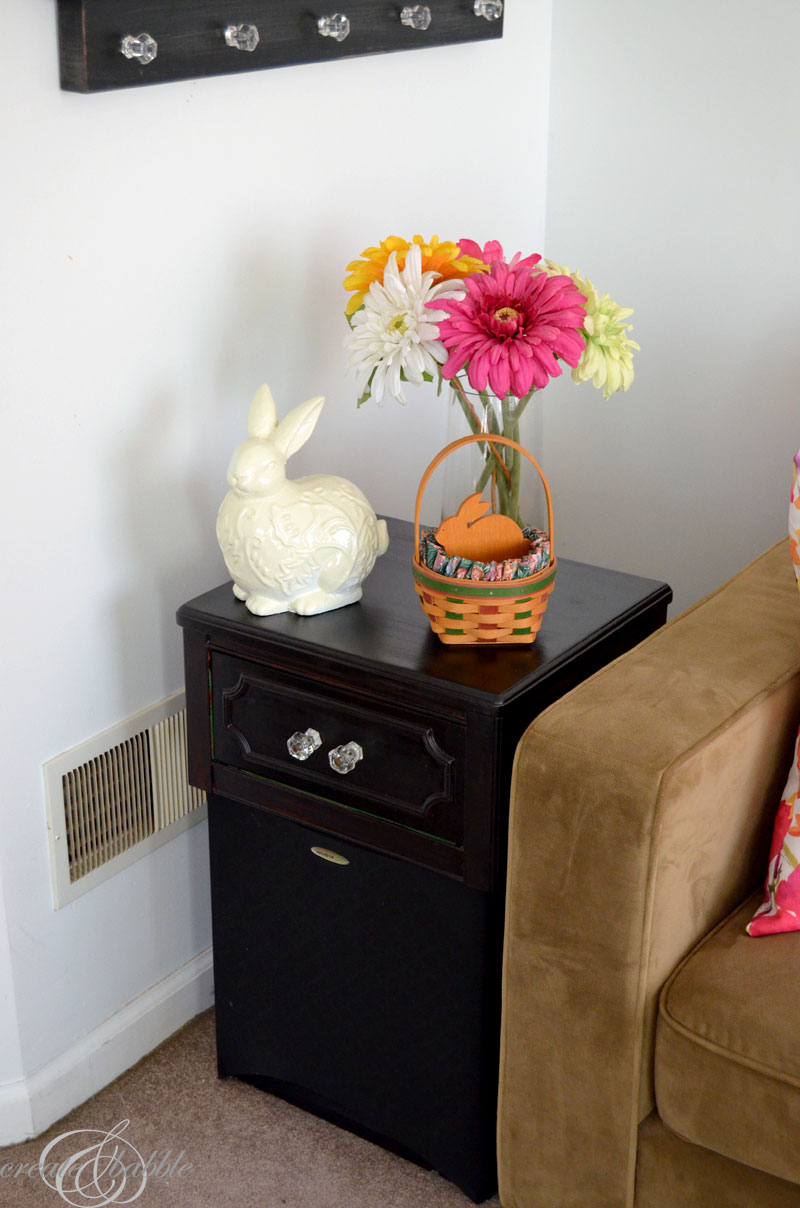 Problem solved.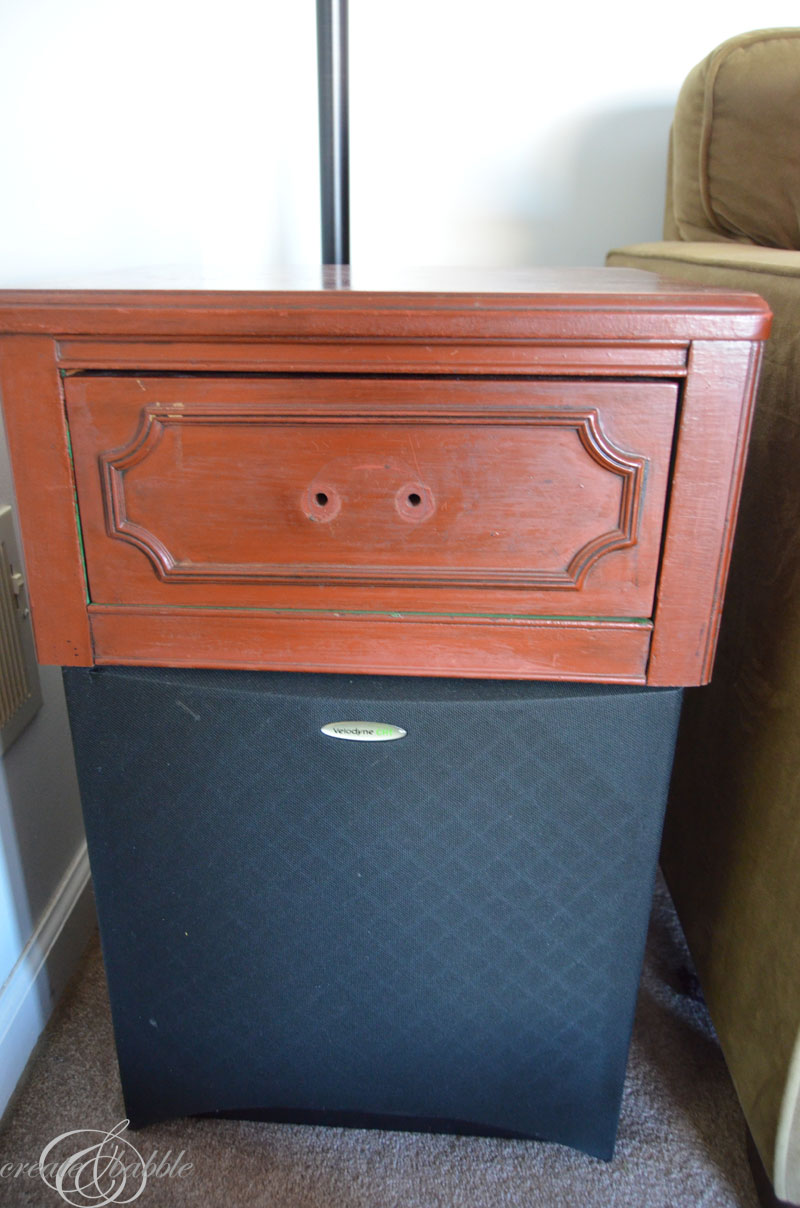 Besides the lovely subwoofer, Dan also had an old end table and I thought, hmmm, maybe if we saw off the legs, it will sit perfectly on top of the subwoofer. We were so anxious to try this idea, that I didn't even think to grab my camera to take photos of the table with the legs on.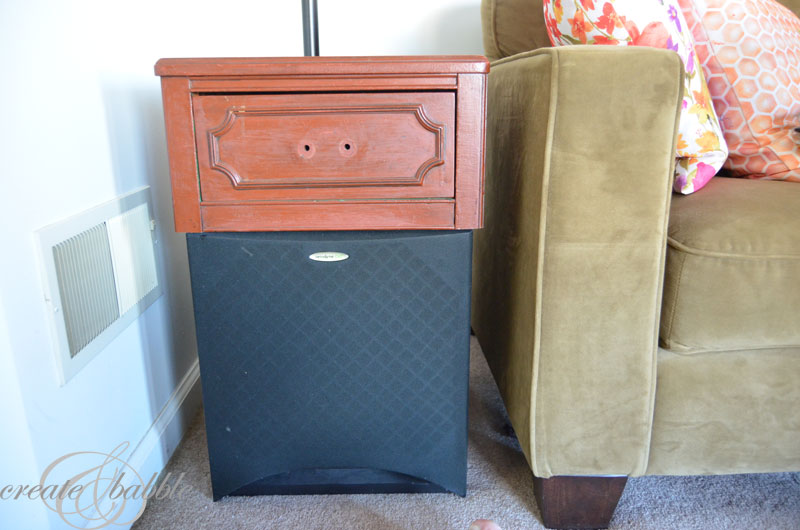 But it looks just like this, but with four legs on it ; )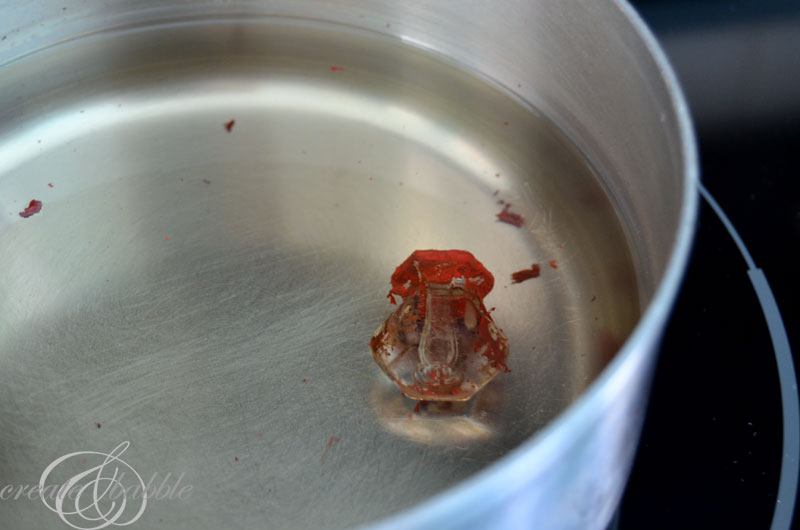 It also had two red paint-covered glass knobs. To clean the knobs, I put them in a pot of simmering water.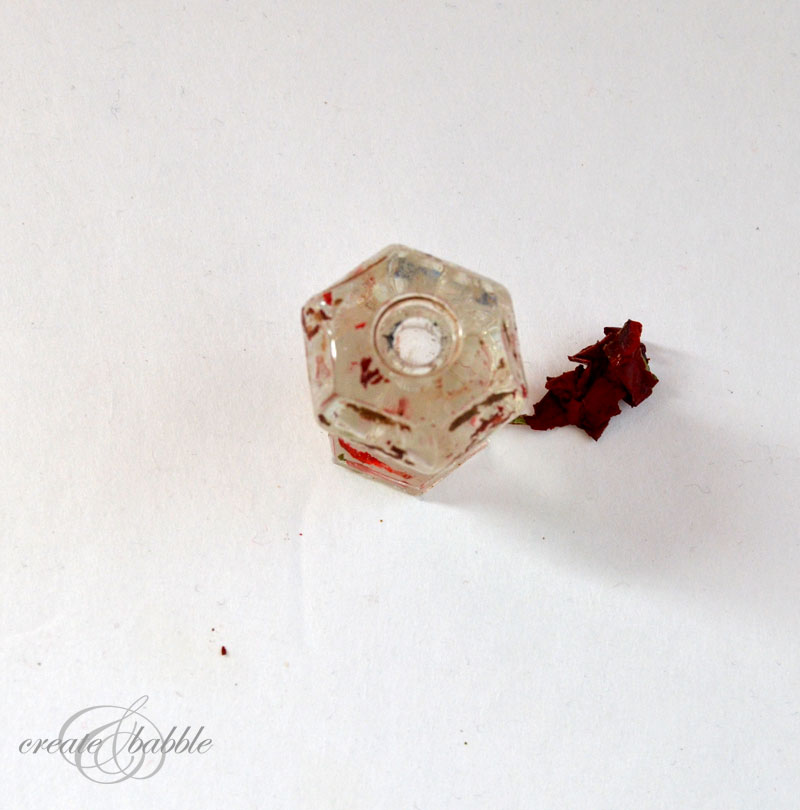 The remaining paint residue came right off with a soapy rag.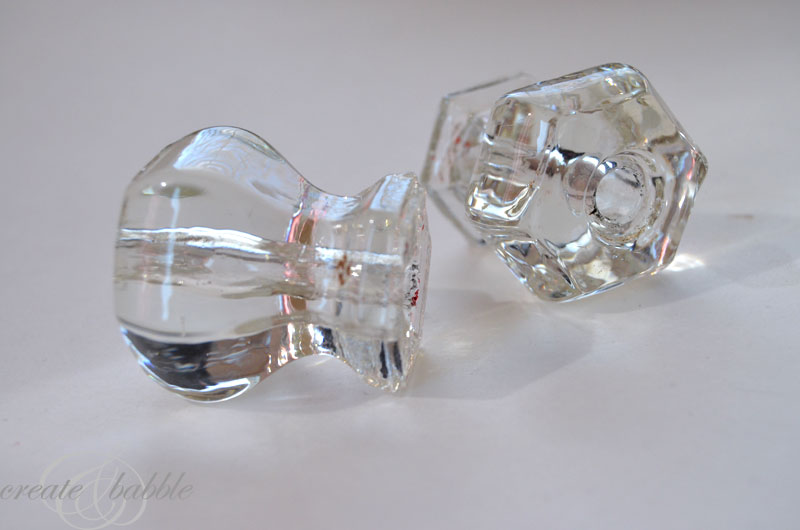 Good as new!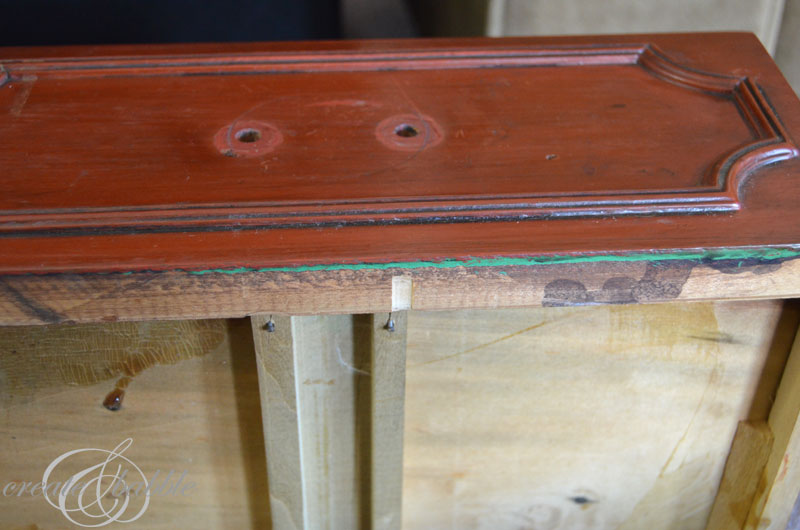 Back to the end table. As you can see, this piece has been painted a few times in the past. I thought about painting it but in the end decided to go with stain.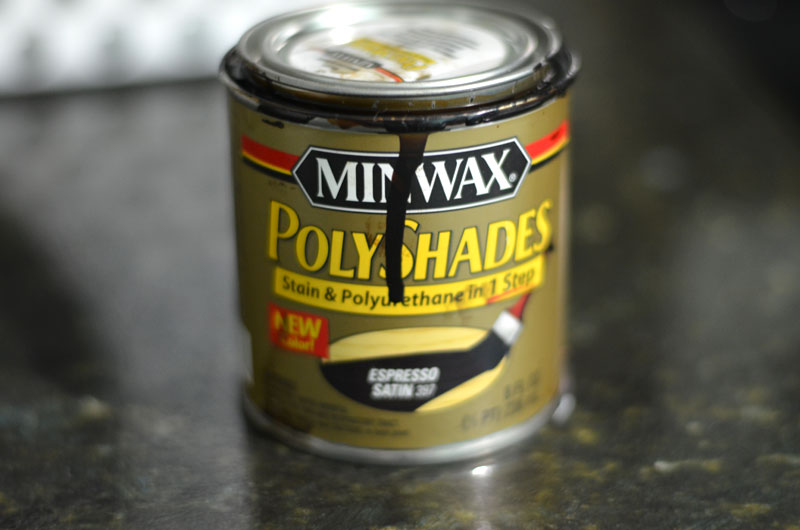 I had some Minway PolyShades leftover from the bannister makeover, so this little makeover cost $0.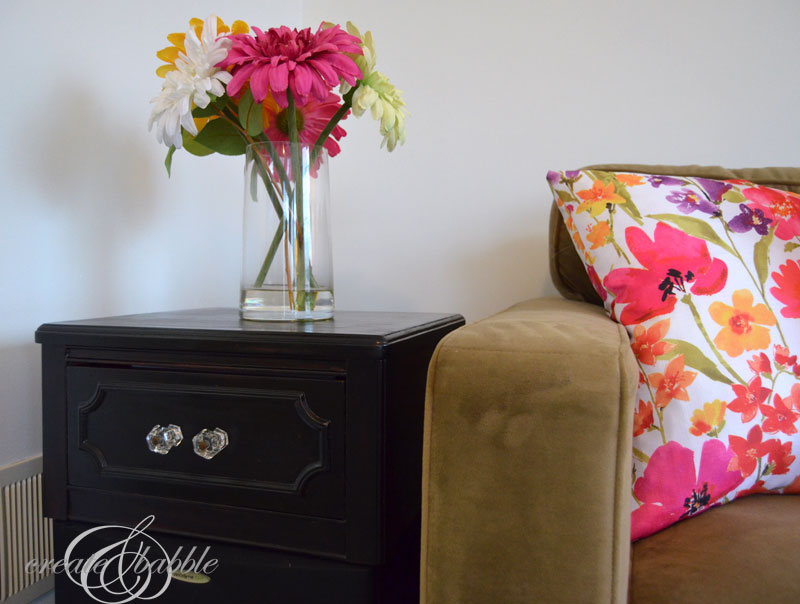 I'm kinda proud of this idea. It solves my little decorating dilemma stylishly and inexpensively! What do you think?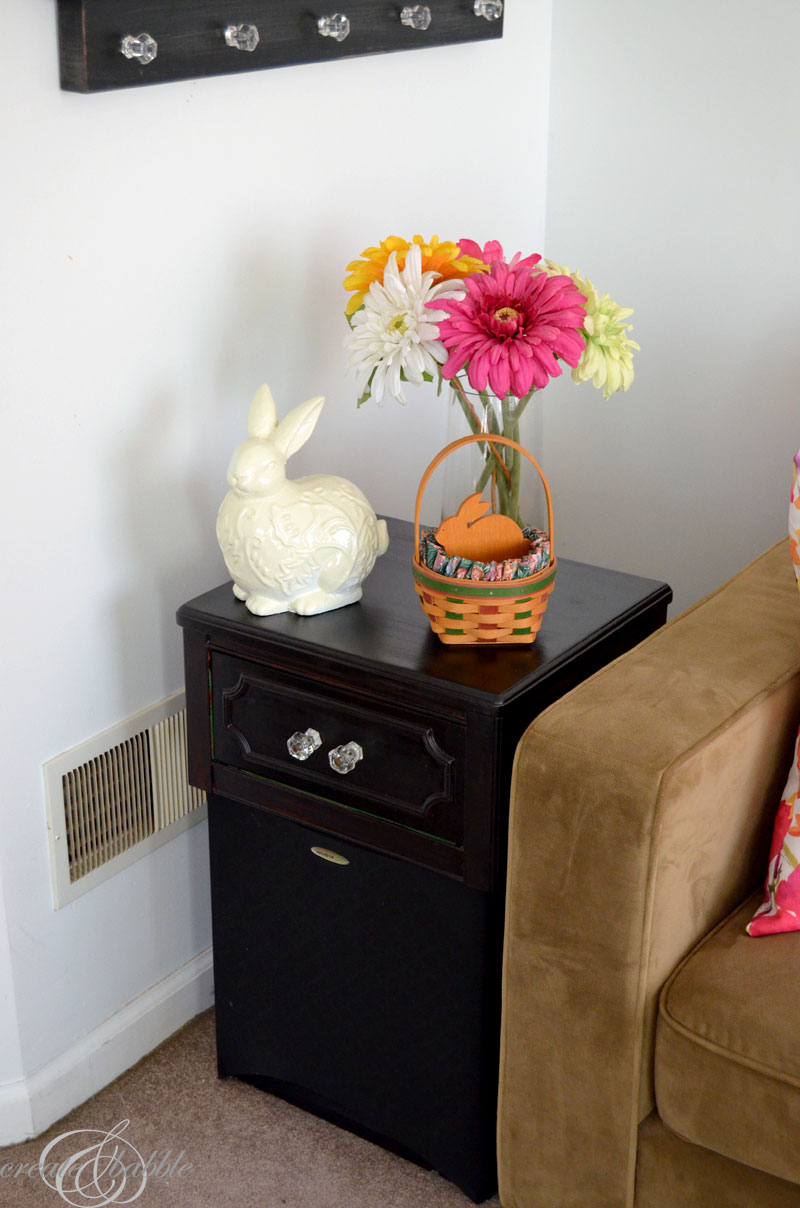 I'm so glad that I decided to go with the stain instead of painting it. The color of the stain (Espresso) go perfectly with the black subwoofer and the mantle shelf and clock that I hung on the adjacent wall.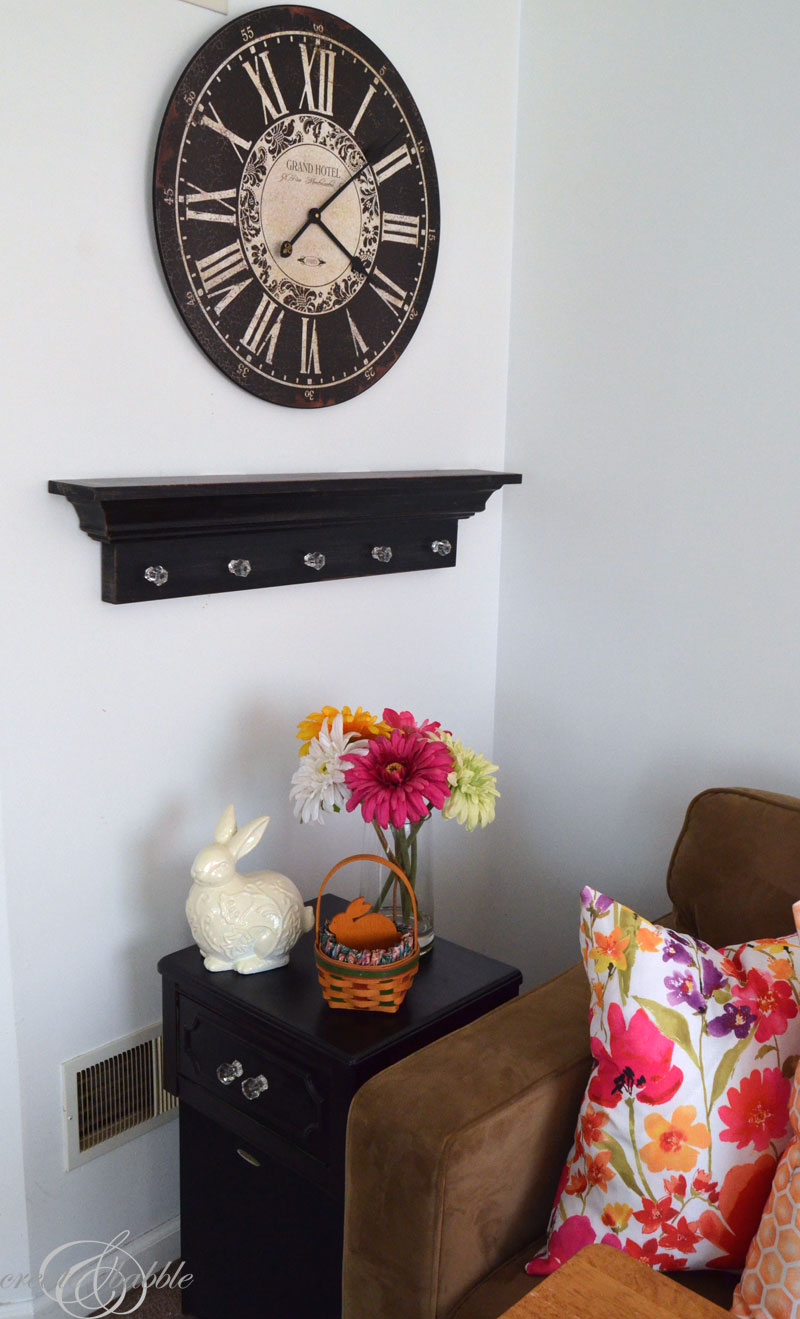 This corner of the living room is really coming together.  I just need to decorate the shelf.
So tell me, do you have a big subwoofer? Or am I the only one?